theScore examines the most important Premier League developments from the weekend, dissecting the big talking points after a busy slate of action.
Villa desperately need Grealish back
File this one under "painfully obvious," but Aston Villa's attack has gone ice cold in the absence of captain Jack Grealish, who continues to recover from a leg injury suffered during a February training session.
The 25-year-old has now missed the last five matches, with the Villans mustering just three goals in that time. And they weren't exactly playing against stout defensive opposition; outside of a 2-1 defeat to Leicester City, Villa's games without Grealish have all come against sides in the bottom half of the table, culminating with Friday's draw against Newcastle United. And yet, the scoring woes persist.
It's unclear when the influential English international will return – he's also now battling an illness, according to manager Dean Smith – but with Villa's schedule about to get difficult, the sooner, the better.
Two down, one to go
As the clock winds down on the campaign, we're starting to get some clarity on the relegation picture. Sheffield United, now without departed manager Chris Wilder, have long been destined for the drop, but a host of other clubs have found themselves in the thick of the race throughout the year. That field is slowly being whittled down, though.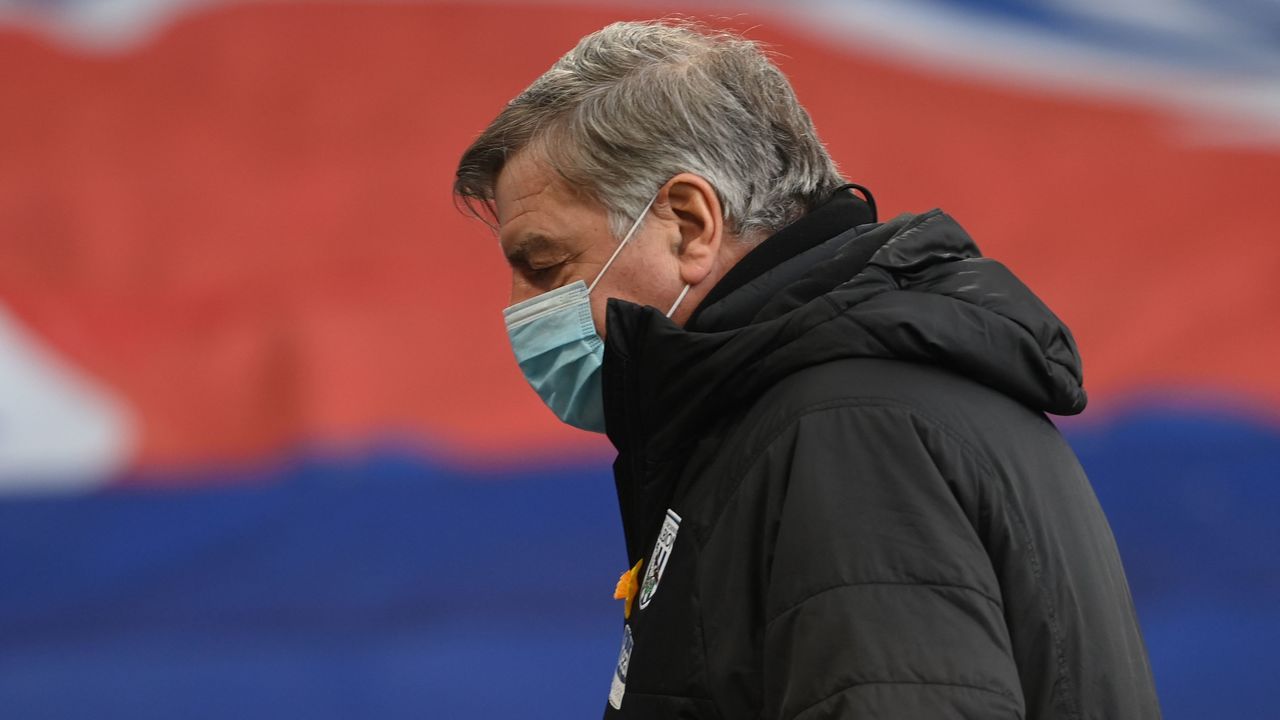 West Bromwich Albion's defeat to Crystal Palace on Saturday felt like the final blow for the Baggies, who are now stuck on 18 points from 29 matches. That likely means there's just one dreaded place left, and it looks destined to be a three-way scrap between Fulham, Brighton & Hove Albion, and Newcastle to avoid heading down to the Championship.
Expect some twists and turns the rest of the way, especially if the meeting between Fulham and Newcastle on the final day of the season still has ramifications.
Chelsea still lack that cutting edge
There's no question Thomas Tuchel has improved Chelsea since replacing Frank Lampard as manager in January. But the Blues are still struggling to turn their on-field superiority into something more tangible: goals.
Tuchel can't afford to wait on Timo Werner to find his feet. He can probably rely on Olivier Giroud to bail him out – that's what Giroud does – but that's not how you build lasting success.
Take Saturday's draw against Leeds United. Tuchel's side fired eight shots on target and hit the crossbar. While Kai Havertz, Chelsea's costly summer signing, ran a lot, covering more than 11 kilometers and crafting half of his team's opportunities, the final product was missing.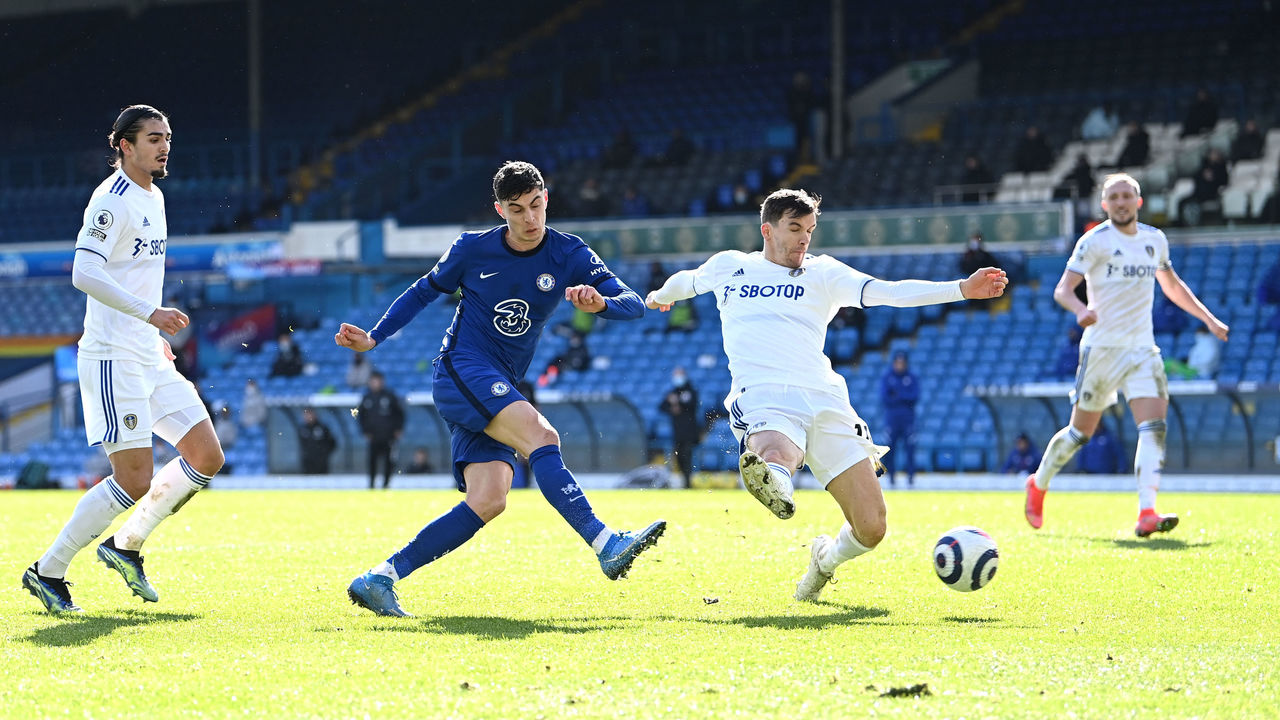 Here's more evidence that Chelsea need correcting: In three of its last 10 matches, the west London side failed to score with 57% possession or more. And there was a lot of sideways passing and backtracking during two of those games. For all of the good things Tuchel has done – providing structure, defensive discipline, and a new formation – scoring remains a significant hurdle.
Zaha sparks important dialogue on kneeling
Before Wilfried Zaha stood in defiance of the Premier League's Black Lives Matter campaign Saturday, Championship sides Brentford, Queens Park Rangers, and Middlesbrough had already decided to stop kneeling. Prominent Black voices in the football community – including QPR director Les Ferdinand, the only Black man to hold such a position in the senior English game – had already bashed kneeling as a public relations stunt.
Zaha simply brought the conversation to the Premier League. By choosing to stand before Crystal Palace's match against West Bromwich Albion, the 28-year-old openly questioned the meaning of kneeling and whether it's now just part of the furniture.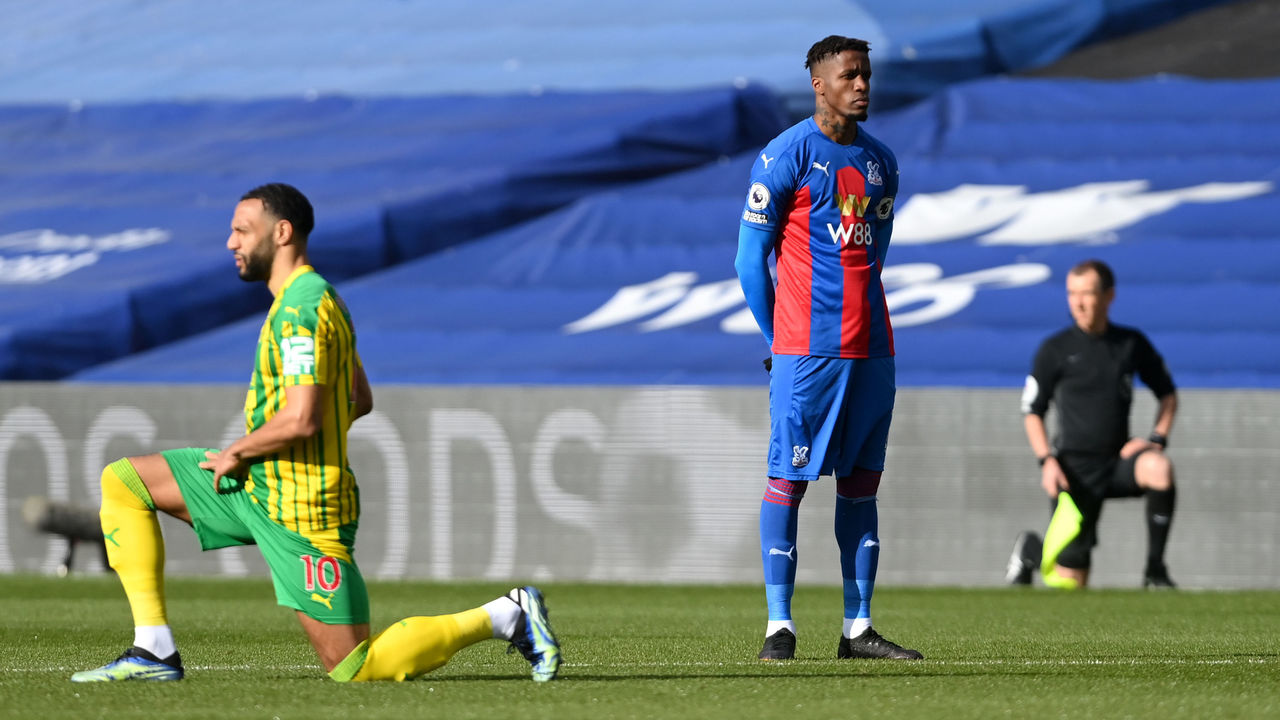 The Premier League instituted prematch kneeling last June to show solidarity with the Black Lives Matter movement, which picked up steam following George Floyd's death while in police custody. But the imagery no longer holds the same impact as a year ago. It's now just a function of life in the Premier League.
Zaha has quite clearly seen that change hasn't been achieved, as Black players continue to be racially abused online every week. A 12-year-old boy targeted Zaha himself, and the police later arrested the boy. The Ivorian star has challenged the authorities to do more. The time for tangible change has come.
Some things never change
The Premier League, and football at large, will continue to change and evolve over the years, but one thing seems certain: Roy Hodgson and Sam Allardyce will live forever, coaching against one another until the end of time.
Check back in 10 years for another goalless draw between these two eternal managers.
Burnley with one of the performances of the season
Was this a glimpse of what Burnley could be?
Sean Dyche's men are normally conservative and, quite frankly, not enjoyable to watch, but they took risks in Saturday's 2-1 win at Everton. There were tricks and long-range shots, with Dwight McNeil's effort from distance up there as one of the goals of the season. Defender James Tarkowski's total sum of tackles and interceptions was smaller than his figure for completed take-ons. Johann Berg Gudmundsson and Ben Mee both hit the woodwork.
Burnley attempted 10 shots in the first period alone and unsurprisingly exceeded that number for only the eighth time in their 29 league fixtures. To further underline how uncharacteristic their attacking exploits were, the Clarets fired just nine shots combined across their top-flight meetings with Brighton & Hove Albion and Sheffield United during the opening half of the campaign.
Dyche let his team play and it worked. Let's hope this is a sign of things to come.
Opportunity knocks for Pope
Everton manager Carlo Ancelotti said the injury that forced Jordan Pickford out of Saturday's defeat to Burnley doesn't appear to be serious. However, if he misses any time at all, that will offer a prime opportunity for Nick Pope – coincidentally his opposite number this weekend – to usurp his compatriot as England's starting option between the sticks.
With an international window on the horizon later this month, any time Pickford spends on the sidelines will only heighten calls for the impressive Burnley netminder, or even Dean Henderson, to assume the No. 1 shirt for the Three Lions heading into this summer's European Championship.
At this point, it seems clear to everyone – except maybe Gareth Southgate – that Pope is more reliable than his error-prone counterpart.
Sterling is in Pep's bad books
Pep Guardiola said Raheem Sterling's omission from his matchday squad was due to tactical reasons rather than injury.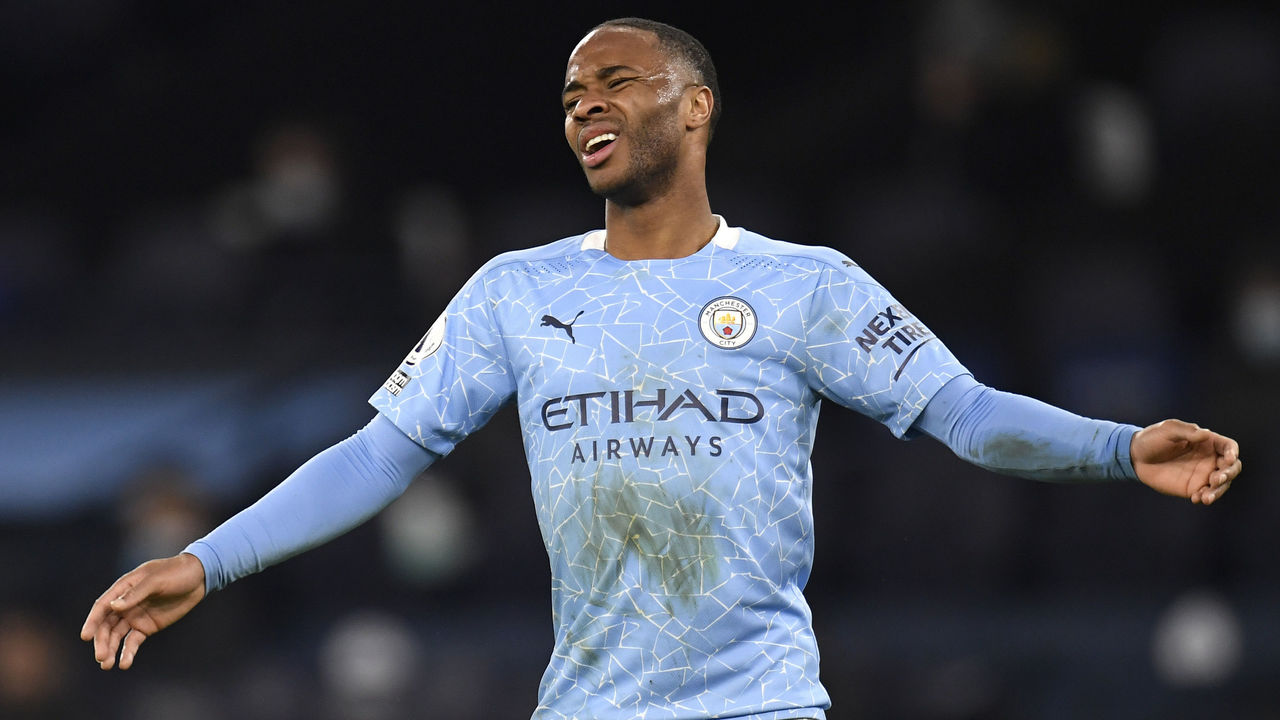 True, Manchester City's 3-4-3 shape in the weekend's 3-0 win at Fulham was a departure from the team's usual methods. It also included some specialized roles, such as John Stones galloping forward from the three-man backline and Gabriel Jesus dropping down the left flank to mop up defensively.
But Sterling should've been on the bench for tactical reasons. He could've been a player to turn to if a change of approach was required.
Guardiola's claim doesn't stand up, so perhaps the exclusion of a player who has seldom been left out of his plans is simply down to poor form.
Over the past couple of months, Sterling's old habits have returned – drifting out of matches, running the ball into dead ends, and squandering huge chances to score – and the recent Manchester derby defeat seemed to be a culmination of each of these issues. He was subsequently benched for Wednesday's 5-2 defeat of Southampton and then left out of the Fulham trip entirely.
Sterling is out of favor. That's all there is to it.
A rare goal for Aguero
That Manchester City have been so dominant this season while getting virtually no contribution whatsoever from the club's all-time top scorer is equal parts frightening and impressive. On Saturday, Sergio Aguero scored his first Premier League goal since January 2020 – crazy, right? – after missing the bulk of the campaign through injury and a lengthy COVID-19 battle.
City don't need him to win; barring a collapse of epic proportions, the title is already secured. But in what could be his final season in England, it was nice to see the Argentine back on the scoresheet.
Wilder's achievements won't be forgotten
Expensive recruits have underperformed, the team's hurtling toward the Championship, and, perhaps most importantly from the board's perspective, Wilder wasn't impressed with the club's plan to hire a sporting director.
Something had to give.
Wilder left Sheffield United by mutual consent Saturday, ending a spell of almost five years in which he became a Bramall Lane icon. His blend of old-school man management and innovative tactics took his boyhood club from the depths of League One to its highest-ever Premier League finish.
He achieved all of this on a shoestring budget, placing his trust in players like John Fleck, who was brought in on a free transfer, and Brentford outcast Jack O'Connell. It was only when injuries piled up and the big signings flopped (with the notable exception of Sander Berge) that things went downhill, and fast.
Wilder is one of the finest managers to grace the English Football League over the past decade. He won't be short of job offers as he ponders his next move.
Brighton finally get the win they deserve
After so many brushes with victory and even more performances going unrewarded, Brighton & Hove Albion finally cemented a result in their favor.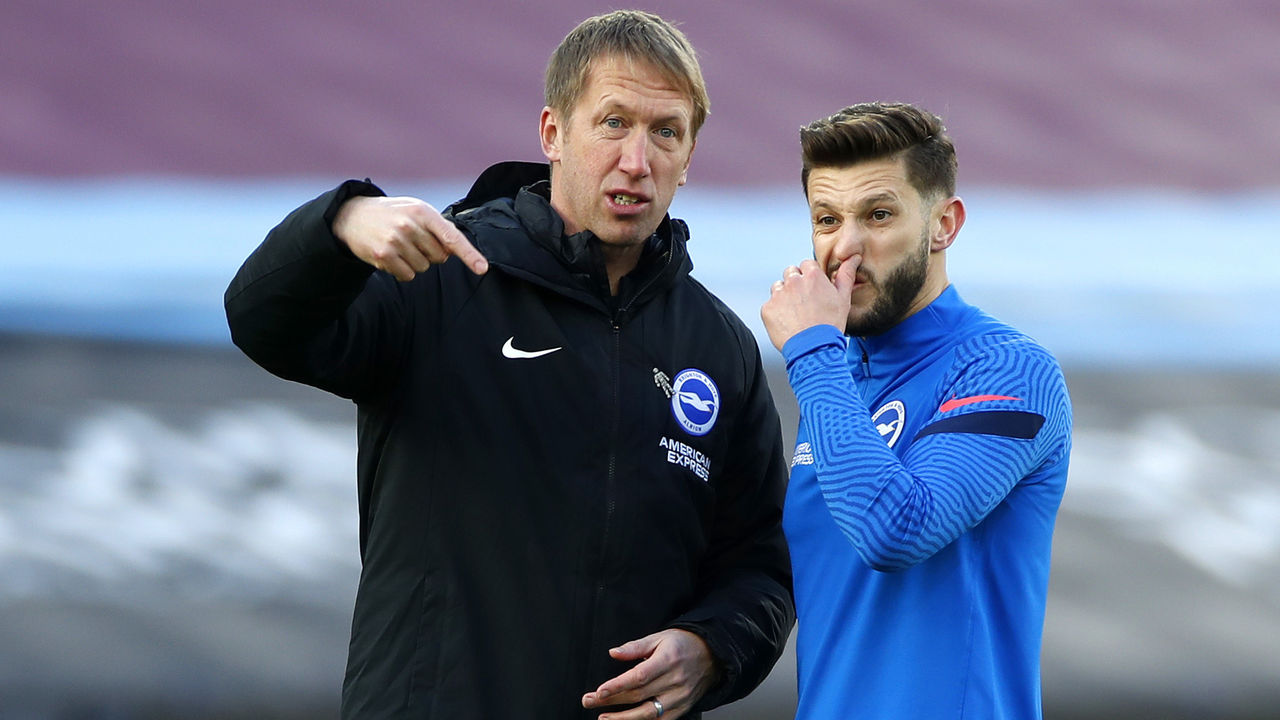 Sunday's 2-1 win over Southampton moved the Seagulls three points clear of the relegation zone, and more importantly, offered some vindication to one of the Premier League's unluckiest teams. Brighton have paid the price for their wastefulness in front of goal while taking more shots than Everton, Tottenham Hotspur, and Arsenal this season. But the play under manager Graham Potter has often been progressive. Based on every advanced metric – from ball progressions and shot-creating actions to touches in the attacking third – Brighton are very much a top-10 club.
Leandro Trossard's winning goal on Sunday showcased the swiftness of Brighton's play. After a few short but crisp passes, Trossard suddenly found himself in front of goal and sent the ball flying into the mesh.
Is Iheanacho starting to fulfill his promise?
Kelechi Iheanacho recorded his first Premier League hat-trick a lot later than many would have initially predicted.
He emerged in 2015, around the same time Marcus Rashford began making headlines. As Manchester City's prized possession, the Nigerian forward seemed destined to go head to head with the Manchester United striker for years. But Iheanacho didn't take off at City. After moving to Leicester City in 2017, he showed few glimpses of the promise that garnered City's interest in the first place.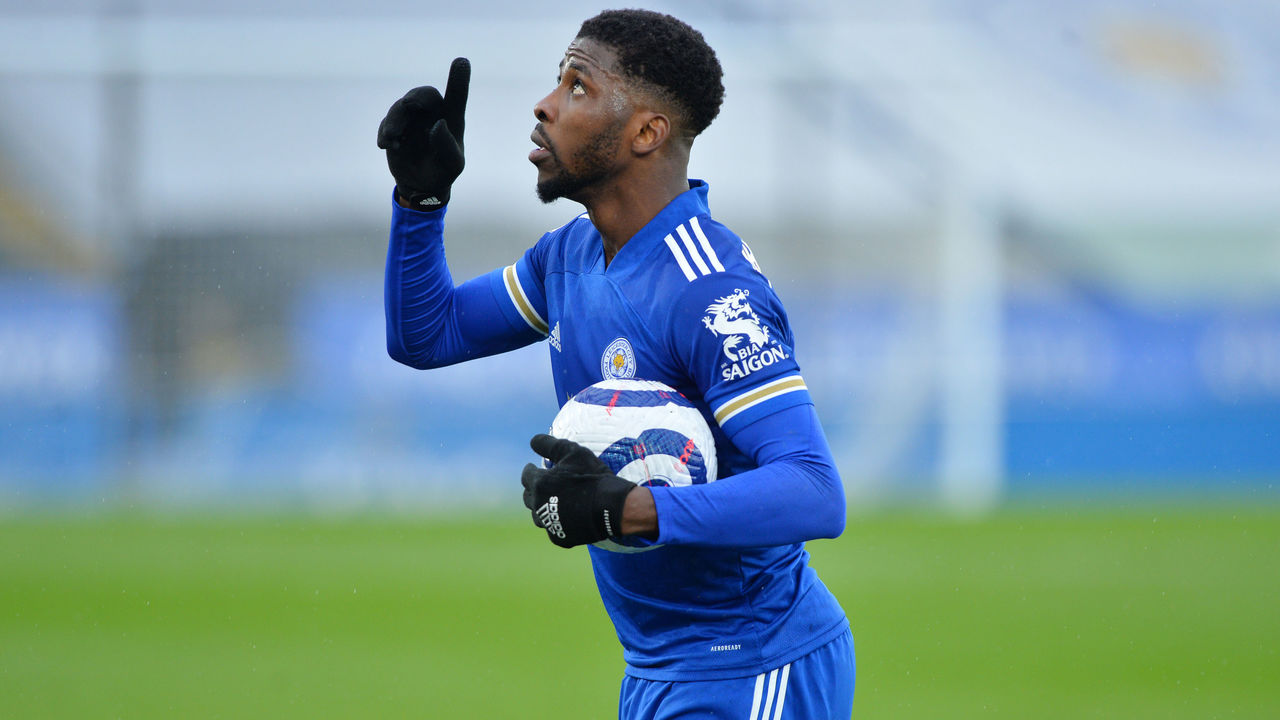 Now everything is coming together for him on a more consistent basis. The 24-year-old has notched seven goals over his last eight appearances, including Sunday's treble. He scored with both his left and right feet, inside the area and with a peach of a shot from long range, and Iheanacho attempted a further eight dribbles against Sheffield United.
Jamie Vardy also linked up well with Iheanacho, forming the foundation of what could become a prolific partnership.
Lamela is predictable and unpredictable in derby
Swinging a forearm into Kieran Tierney's face was stupid, but it wasn't surprising in the slightest because of the perpetrator. Erik Lamela was shown his second yellow card, and he tried to argue his case with referee Michael Oliver before stomping down the tunnel.
Lamela has now been carded eight times in north London derbies despite starting in only five. We've come to expect a hot temper and wild challenges from the impulsive Argentine.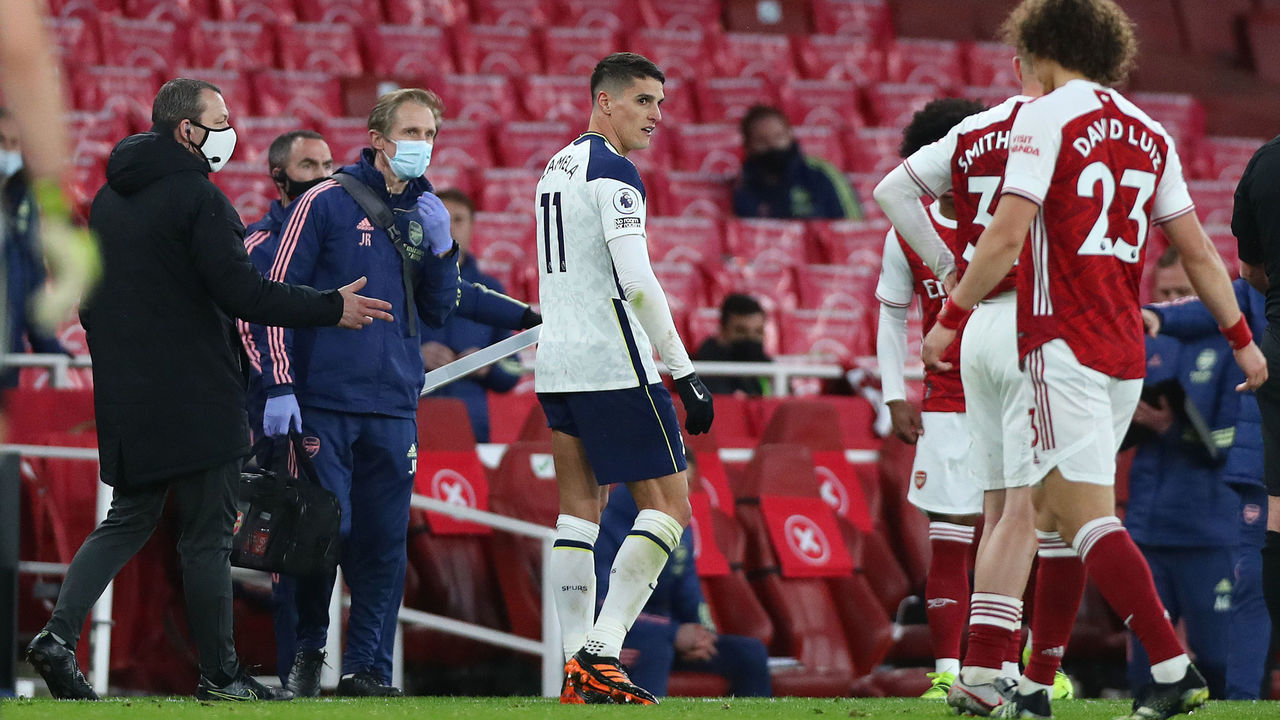 But he also produced something completely unexpected during the first half of Tottenham's 2-1 defeat at Arsenal. Lamela, who had replaced the injured Heung-Min Son 14 minutes earlier, turned his overreliance on his preferred trotter into a strength when he swung his left leg around the back of his standing leg to put a startling, well-placed rabona finish into the bottom corner.
It was a moment of inspiration from someone who's normally a source of frustration.
Tierney leads fine Arsenal showing
Arsenal were excellent on both sides of the ball during Spurs' visit. Defensively, Granit Xhaka and Thomas Partey combined well to form a solid midfield base (until a nervy final 15 minutes). And Alexandre Lacazette was a strong focal point in attack while Pierre-Emerick Aubameyang watched from the bench due to a disciplinary issue.
It was a professional performance, and even an injury to Bukayo Saka – arguably his side's most impressive player this season – couldn't unsettle Mikel Arteta's team. There were no clear weaknesses from the Gunners during the fixture, but there was one notable strength.
Tierney took the left flank on his own, constantly stretching the pitch with his wide position. He patiently passed inside when his inroads were blocked, and intelligently took the space when Emile Smith Rowe, the left-sided attacking midfielder, assumed a more central position to drag opponents infield. The Scot was excellent from a tactical perspective, and he was his usual tireless self while making a game-high six tackles. Tierney didn't stop sprinting up and down the park.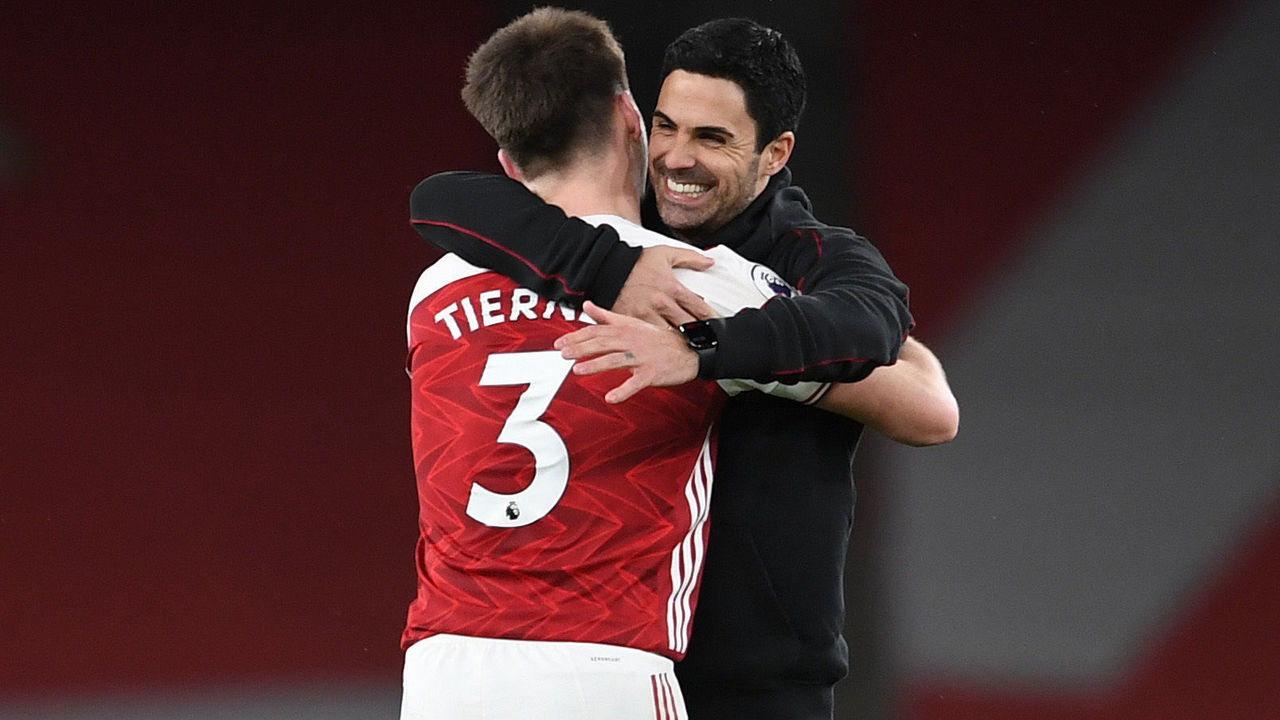 It's so gradual that at times the progress can be hard to detect, but Arsenal are definitely improving under Arteta.
West Ham's changes didn't help
David Moyes didn't stay true to what has been so successful for him this season, selecting a West Ham United side that prioritized containing Manchester United rather than trying to take three points at Old Trafford on Sunday.
An attacker was taken away from the lineup to allow Mark Noble to slot into a stodgy midfield alongside Tomas Soucek and Declan Rice. Michail Antonio and Jarrod Bowen, the pair left in attack, then occupied wide positions for prolonged periods, meaning there was little threat through the middle from the Irons.
The changes also seemed to confuse Moyes' players.
"Ben Johnson does not understand where David Moyes wants him to be," ex-Spurs midfielder Michael Brown said on BBC Radio 5 Live.
"I think he is frightened to do it," he added. "We will see how long that lasts because Moyes has told him to do it three times now."
Unsurprisingly, West Ham looked more positive and better balanced when Said Benrahma replaced Johnson. But what would've happened if Moyes stuck to his blueprint for this campaign from the start?
The 1-0 defeat was a significant blow to West Ham's hopes of Champions League qualification.