The draw for the last 16 of this season's Champions League illuminated the next step for clubs eyeing continental glory. There are some marquee fixtures on the horizon, but with the first legs not kicking off until February, much can change between now and the time Europe's grandiose tournament returns. With that in mind, here's an early breakdown of each matchup along with predicted outcomes.
Borussia Monchengladbach vs. Manchester City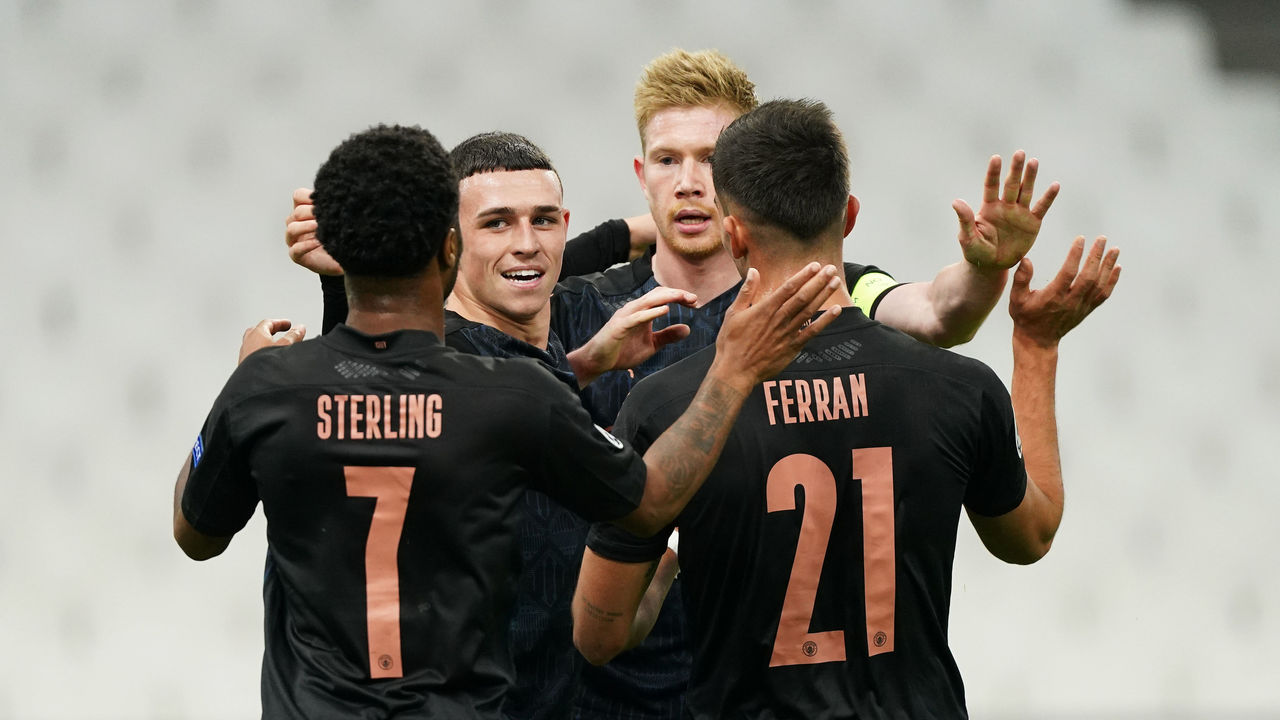 First leg: Feb. 24, 2021 (Borussia-Park)
Second leg: March 16, 2021 (Etihad Stadium)
The tactical setups will be fascinating. In a recent bid to make his team less susceptible to the counterattack, Pep Guardiola has opted for a more conservative approach. The dour nature of the Manchester derby over the weekend was a prime example. It's having the desired effect at one end, but the offshoot has been a team that's not nearly as explosive as it has been in years past; City, for all their attacking riches, are only fifth in Expected Goals in the Premier League this season.
Will Guardiola opt for the defensive-minded, double-pivot midfield he used against Manchester United, and if he does, what will Marco Rose, the rapidly rising managerial star, do in response? Marcus Thuram and Alassane Plea scored seven goals between them in the group stage, so Borussia Monchengladbach have the weapons to trouble City.
Prediction: Manchester City advance.
Lazio vs. Bayern Munich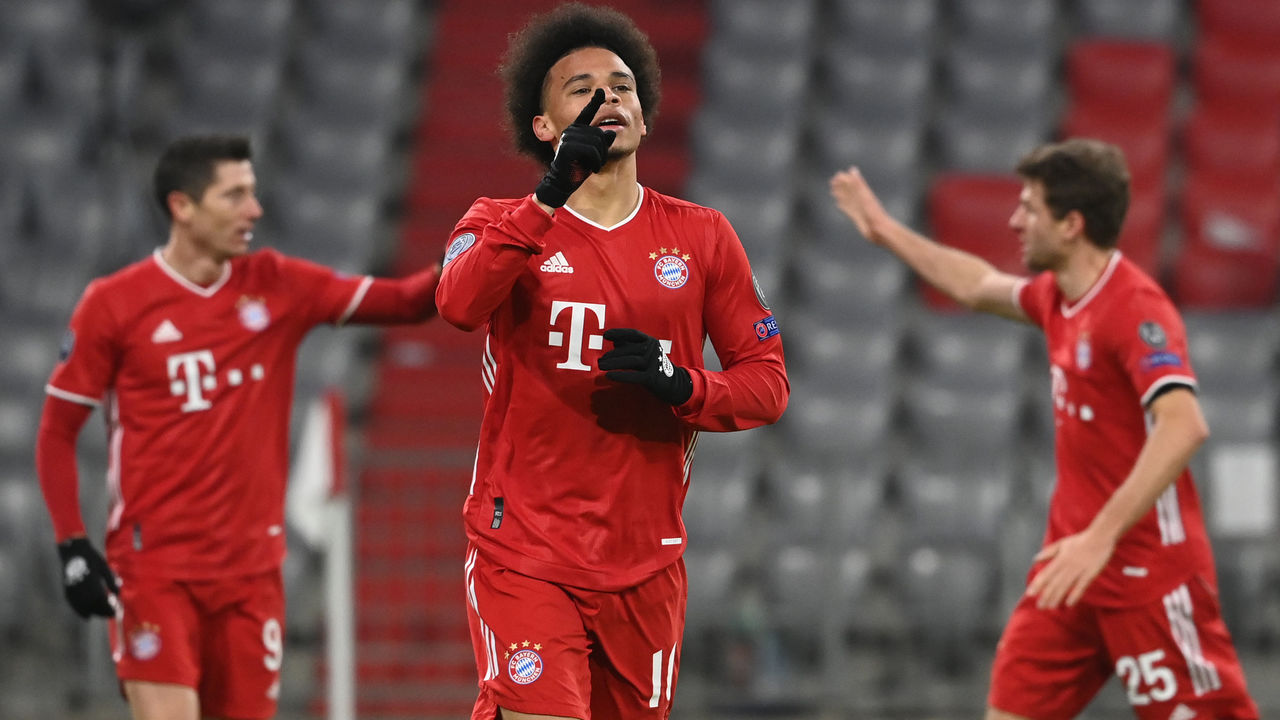 First leg: Feb. 23 (Stadio Olimpico)
Second leg: March 17 (Allianz Arena)
No disrespect to Lazio, but this is probably the easiest last-16 matchup to prognosticate. That has more to do with Bayern Munich's imperious presence than anything else, but it's undeniable, at least through the first couple months of the new campaign, that the Rome-based outfit isn't hitting anything close to last season's heights. A thin squad, which wasn't adequately improved in the summer, is struggling to cope with added scheduling demands and lacks the exuberance that's usually typified by manager Simone Inzaghi.
Together, Luis Alberto and Ciro Immobile are capable of causing any team problems – especially on the counterattack – but the rest of the squad, like basically every other one on the continent, can't match the sheer talent that Bayern possess in every position. The biggest caveat for every last-16 matchup is injuries – they can change the entire complexion of each tie between now and February – but the reigning European champions are deep enough to withstand any hits. Even if Robert Lewandowski were to go down, for example, it's hard to envision anything other than a comfortable Bayern victory over two legs.
Prediction: Bayern Munich advance.
Atletico Madrid vs. Chelsea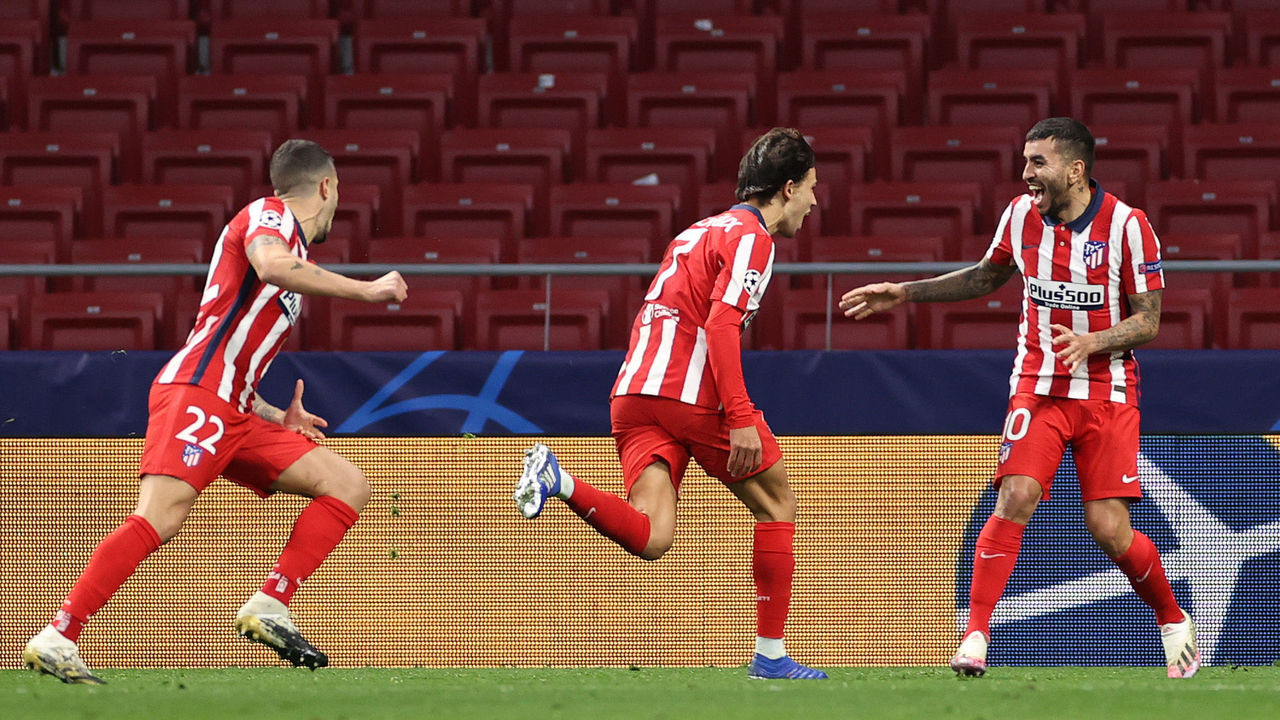 First leg: Feb. 23 (Wanda Metropolitano)
Second leg: March 17 (Stamford Bridge)
On the opposite end of the spectrum, this may be the most challenging fixture to call. In pitting a team that's totally comfortable with its identity against another that's still trying to develop one, the draw offered up a classic stylistic battle. Can Chelsea break down the stingiest backline in the game?
The Blues have struggled to score against top-half opposition in the Premier League this season, getting shut out by Liverpool, Manchester United, Tottenham, and Everton. Against that backdrop, Atletico Madrid aren't exactly the team you want to be facing; in typically stout fashion, Atleti have conceded just four goals in 11 league matches on the campaign and boast the best Expected Goals Against total (8.0) of any team across Europe's top five leagues. It's possible Frank Lampard figures out how to get his high-priced attacking talent clicking – getting Christian Pulisic back will be a massive help – but Diego Simeone's wily unit will offer a rugged test.
Prediction: Atletico Madrid advance.
RB Leipzig vs. Liverpool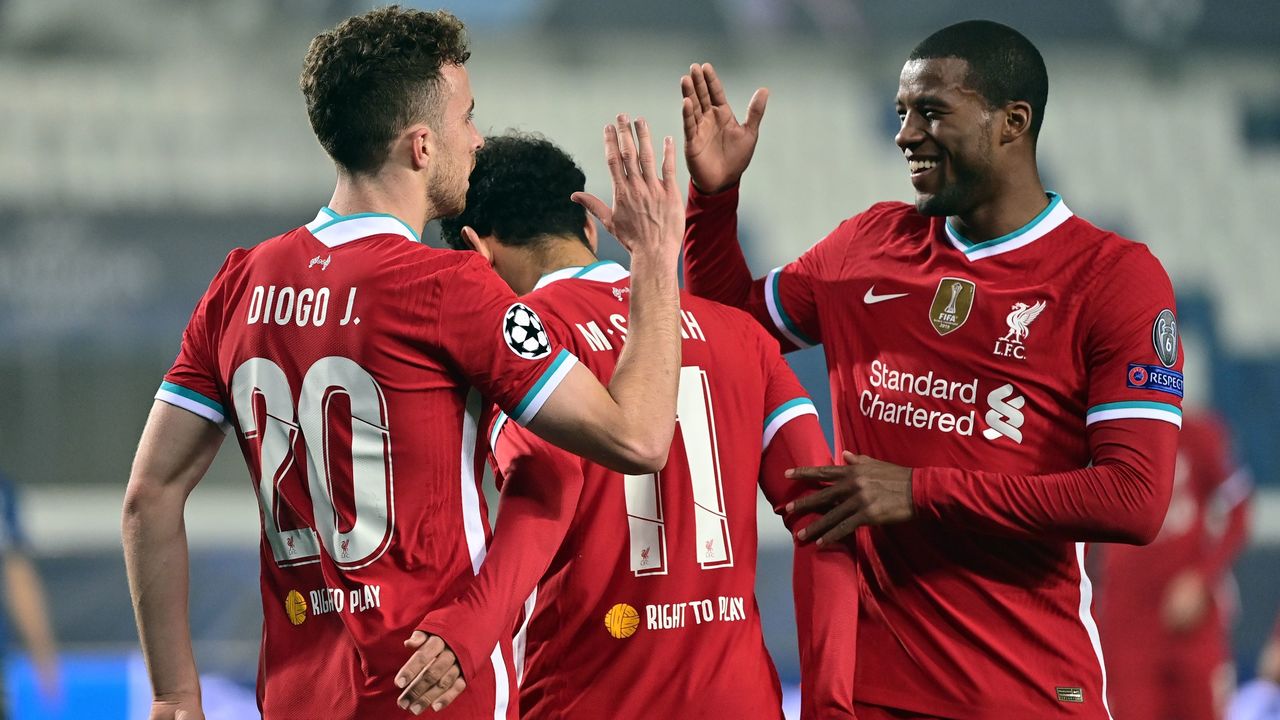 First leg: Feb. 16 (RB Arena)
Second leg: March 10 (Anfield)
Prepare for fireworks.
Two of the game's most innovative coaches meet, with Jurgen Klopp and Julian Nagelsmann bringing their respective brands of high-octane pressing into a tie that is layered with outstanding individual matchups across the pitch. Can Angelino carry his ridiculous goalscoring form into February and outduel Trent Alexander-Arnold? How will Dayot Upamecano deal with Liverpool's fluid attacking trio? If Thiago Alcantara is fit, can Leipzig harry him off the ball? The questions really are endless in this one.
In some ways, Liverpool can be viewed as the finished article that RB Leipzig are aiming to become. The Reds will meet a team that plays without fear, but superior talent should be enough to send them to the quarterfinals.
Prediction: Liverpool advance.
FC Porto vs. Juventus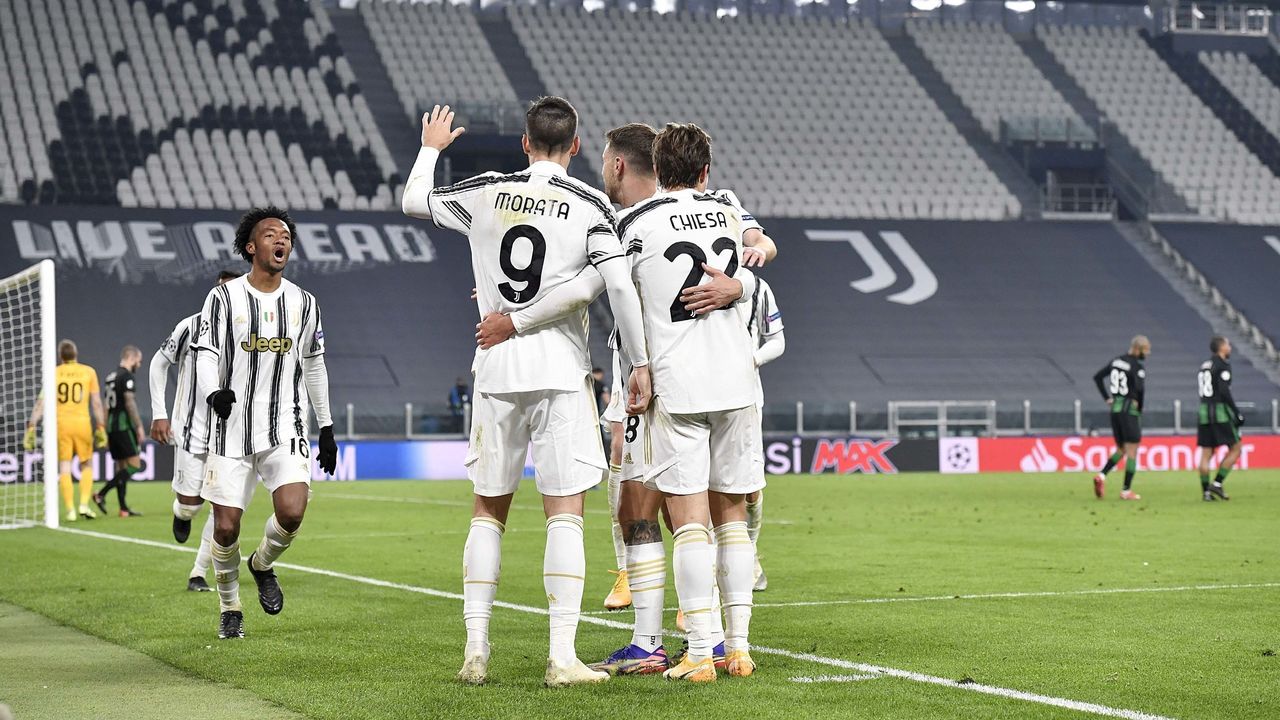 First leg: Feb. 17 (Estadio do Dragao)
Second leg: March 9 (Allianz Stadium)
Juventus will go into the tie as overwhelming favorites, but their struggles away from home this season will give Porto confidence heading into the first-leg meeting at the Dragao. Juve have failed to match the intensity of lesser opposition on their travels – trips to Crotone, Benevento, and Genoa have followed similar game scripts – and while the Italians undeniably boast a better squad than the Portuguese giants, they've been far from infallible since Andrea Pirlo took the reins. The former midfielder does appear to be figuring out his best lineup and tactical approach after early tinkering, though.
Porto proved they're more than capable of hanging with a continental heavyweight in their group matches against Manchester City, with Luis Diaz, in particular, a dangerous outlet capable of both creating and finishing. Shackling Cristiano Ronaldo is paramount, of course, but if Sergio Conceicao can concoct a scheme to do that, this tie will be very tight. Outside of their big win over Barcelona – of all teams – Juve haven't proved capable of blowing anybody away just yet.
Prediction: Juventus advance.
Barcelona vs. Paris Saint-Germain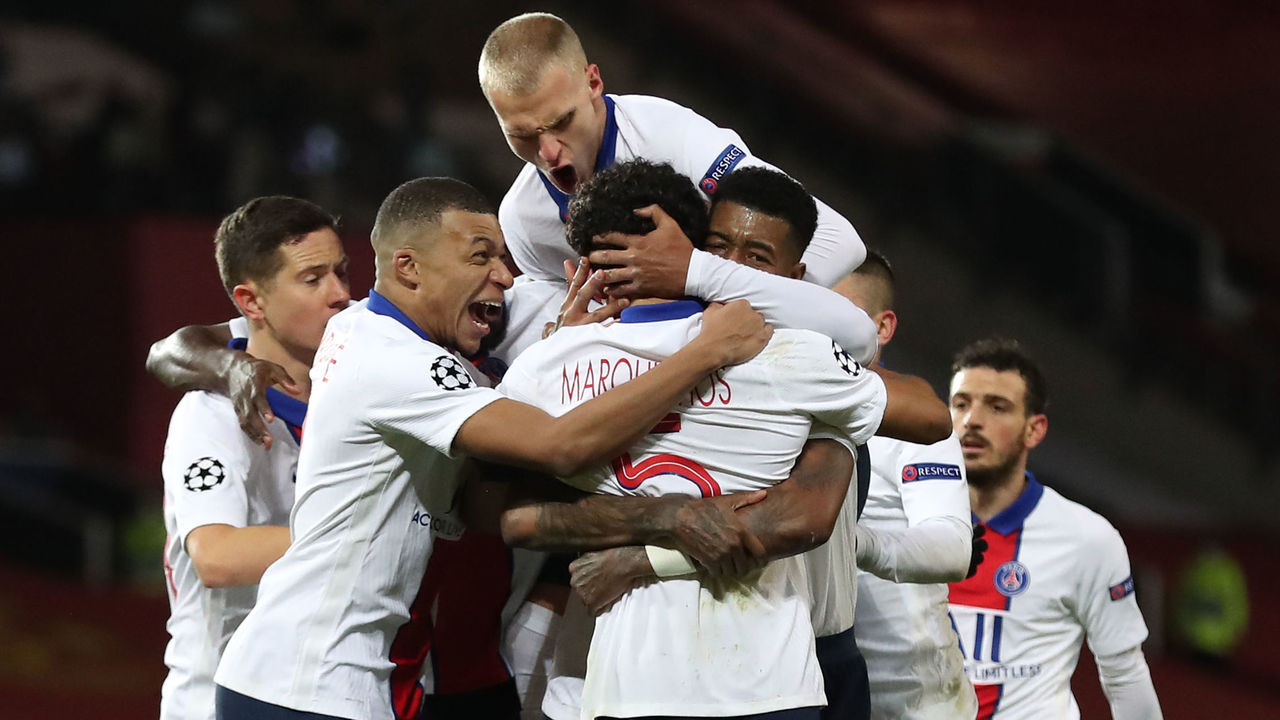 First leg: Feb. 16 (Camp Nou)
Second leg: March 10 (Parc des Princes)
The round's big-ticket item.
Paris Saint-Germain, last season's finalists, go into the encounter looking to expunge memories of the infamous "Remontada" in 2017 when Neymar helped Barcelona craft one of the greatest, most dramatic comebacks in Champions League history. With the Brazilian now on the other side of the divide, and Kylian Mbappe alongside him, conventional wisdom suggests PSG have too much firepower for a crumbling Barca side to handle.
Lionel Messi, in what could be his final season at the Camp Nou, is still capable of dragging his teammates over the finish line, but Thomas Tuchel has two months to formulate a plan to slow him down. If Messi's neutralized – or just has an off day – Barcelona's hopes disappear. Assuming that happens, Ronald Koeman's position on the Barca touchline could very well follow suit.
Prediction: PSG advance.
Sevilla vs. Borussia Dortmund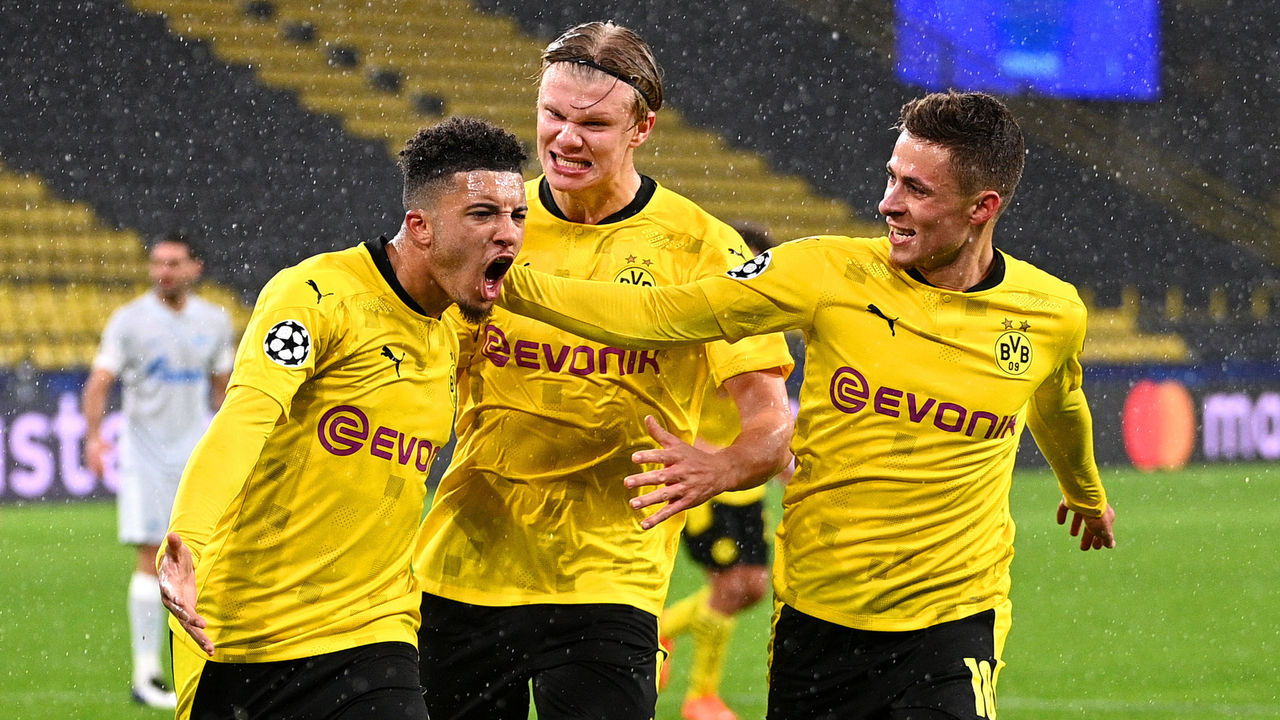 First leg: Feb. 17 (Ramon Sanchez-Pizjuan Stadium)
Second leg: March 9 (Signal Iduna Park)
The sacking of Borussia Dortmund boss Lucien Favre adds a (welcome) layer of uncertainty to this tie. We simply don't know, yet, what interim boss Edin Terzic has in mind for the effervescent crop of players he's just inherited. Despite their recent domestic struggles, Dortmund's underlying numbers aren't that problematic. Hell, they're pretty good. So, did they make the right call to jettison the mild-mannered Swiss boss? Only time will tell.
In Sevilla, they'll meet a solid, organized outfit that does everything well … except score goals. The Europa League masters lack a stud No. 9 that is so often the hallmark of Champions League-winning teams. To advance, they'll need to silence one at the other end; nobody has been able to stop Erling Haaland since the Norwegian phenom burst onto the scene. Figuring out how to do that will keep Julen Lopetegui awake at night for the next two months.
Prediction: Borussia Dortmund advance.
Atalanta vs. Real Madrid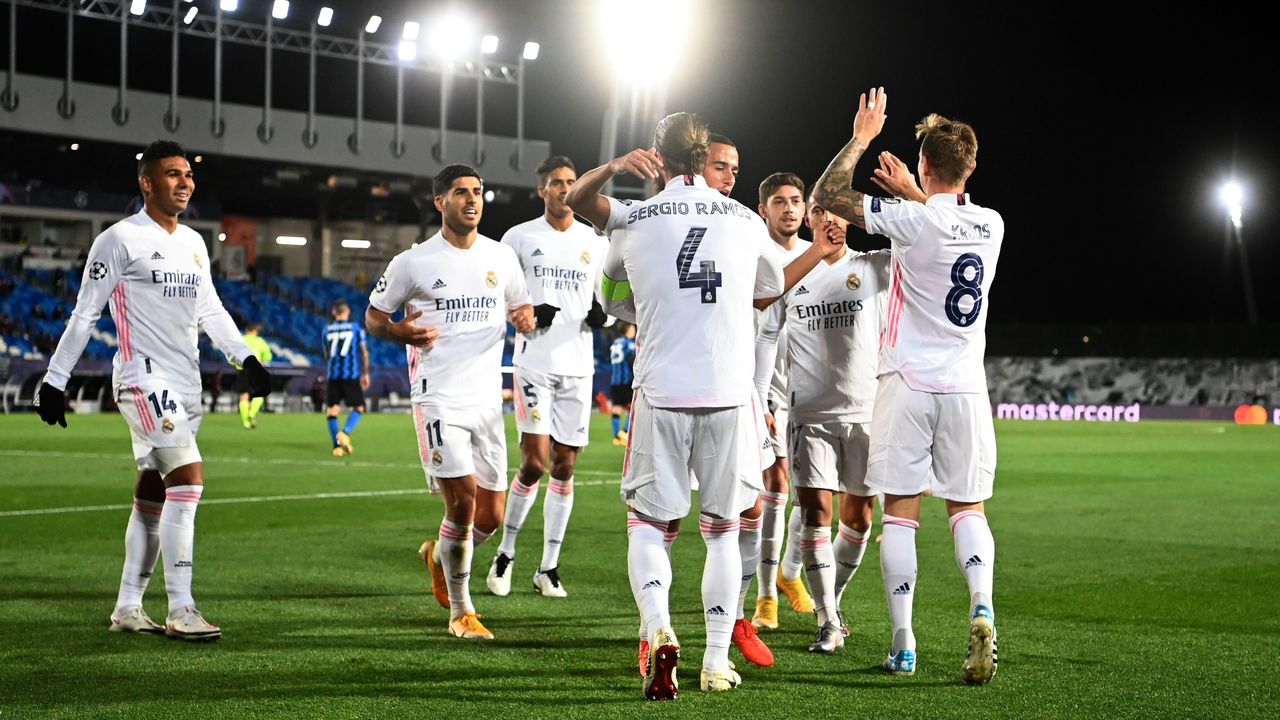 First leg: Feb. 24 (Stadio di Bergamo)
Second leg: March 16 (Estadio Alfredo Di Stefano)
Of all eight matchups on deck, the outlook here figures to vary most wildly between now and mid-February. That's primarily down to the uncertainty that's engulfed Atalanta. Captain and talisman Papu Gomez appears destined to leave the club in January after an apparent bust-up with manager Gian Piero Gasperini. The little Argentine has been the central figure of Atalanta's recent rise, and his potential departure could have a destabilizing effect that extends beyond the on-field product. Conversely, the team could just as easily rally together.
With or without their captain, if Atalanta are at their dynamic best, they have the tools to seriously trouble a Real Madrid side that has been wobbly so far this season. Zinedine Zidane's team eked out a place in the last 16, and while many will point to simple pedigree as reason enough why the 13-time champions will march on, they're far from indestructible in Europe. Round of 16 exits in the last two seasons speak to that. An entertaining tie awaits.
Prediction: Real Madrid advance.