theScore examines the most important developments and biggest talking points from Saturday's slate of action in England's top flight.
Arsenal becoming too predictable
Arsenal's season is at a crossroads. With five points dropped from their last two matches, including Saturday's 1-1 draw with Brentford, the Gunners' six-point lead atop the Premier League looks tenuous at best. If Manchester City win each of their next two games, not least Wednesday's top-of-the-table clash at Emirates Stadium, they'll leapfrog Arsenal into first place.
Suddenly, Mikel Arteta's well-oiled machine is at risk of malfunction.
Simply put, Arsenal have lost the consistency that made them surprising title challengers this season. Though Arteta continues to roll out the same lineup on a weekly basis, he's not getting the kind of assured performances that defined their early run up the standings. Arsenal have been particularly uninspiring in possession. They've converted just one one of their last 43 shots, the vast majority of which they've taken from speculative range, and struggled to find space to attack in the penalty area.
The one chance they did create Saturday came from out wide. When Martin Odegaard played a slick pass to Bukayo Saka along the touchline, the English winger picked out Leandro Trossard in the area with a perfect cross. Just like that, Arsenal were ahead. But not for long. They've struggled to replicate those plays. They haven't utilized enough space on the wings or created enough overloads to bend defenders out of shape. They've mainly tried to run down the gut, and almost always hit a dead-end.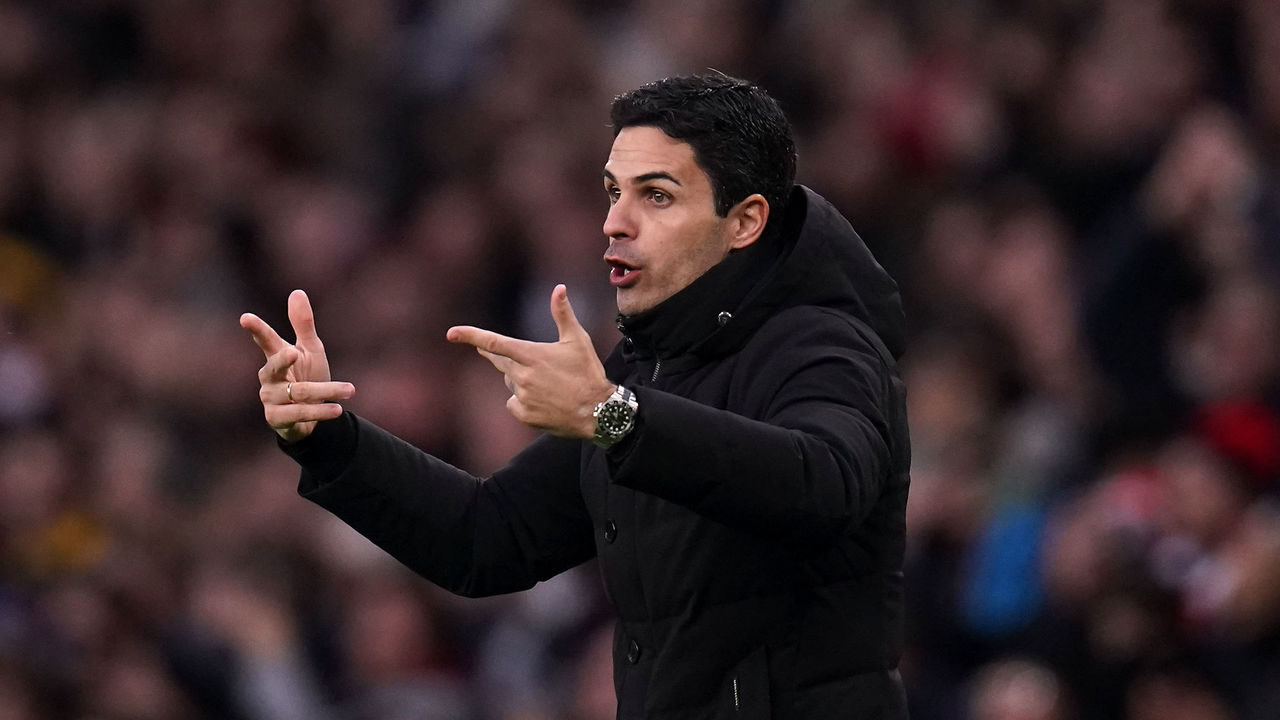 Brentford knew Arsenal would have a hard time breaking down a low block. It made sense to defend their area with six men. No matter how many times the north London side tried to play down the ball, Brentford had a mass of humanity in the way.
Arsenal aren't even playing a more conservative, risk-free game. They're conceding more scoring opportunities now than at any other point of the season. Though Brentford fired just nine shots all contest, they threatened Arsenal's goal on most occasions.
Now, Arteta must find a way to get his team to take over matches again. They can expect opponents to sit deep and absorb pressure. The Premier League is a copycat league, and if something works for one team, it usually works for another. Arteta has to anticipate that. These next few games could determine whether they'll finish the campaign as champions or bridesmaids.
Varying fortunes for Chelsea's new faces
Chelsea's expensive recruits are delivering mixed returns thus far.
For the first time, Graham Potter was able to field his five marquee January signings from the opening whistle Saturday, starting each of Enzo Fernandez, Mykhailo Mudryk, Joao Felix, Benoit Badiashile, and Noni Madueke together in the eventual 1-1 draw with West Ham United.
Felix, widely mocked for picking up a red card on his Chelsea debut a month ago, was the standout performer at the London Stadium. Operating in the No. 10 position behind ostensible striker Kai Havertz, the Portuguese forward was a constant menace, finding pockets of space that allowed him to either initiate the attack or finish it off himself. He scored Chelsea's lone goal by ghosting into the penalty area and cooly slotting a pinpoint Fernandez ball into the net from close range, and he had another tally taken off the board for offside.
All told, Felix was responsible for five of Chelsea's 12 shots in the contest, taking three himself and creating two other chances. Shackled for so long at Atletico Madrid under Diego Simeone's attritional tactics, Felix provided exactly the kind of spark that Chelsea have been lacking this season. It wasn't enough to help procure three points, but it was very encouraging nonetheless.
Fernandez, too, was impressive yet again. He's immediately become the hub of the team upon his arrival from Benfica, doing absolutely everything in central midfield. He's the focal point in possession – he completed more passes in the final third of the pitch than any player Saturday – and he provides a ball-winning presence when Chelsea are out of possession.
Mudryk and Madueke, operating on opposite – and inverted – wings against West Ham, were far more subdued. It's not uncommon for wide attackers to become isolated during matches, of course, but if Chelsea are to make anything of their season, they need more from their wingers. The Ukrainian, in particular, has struggled so far to have a sustained impact. He's shown flashes – his raw pace remains frightening – but he was largely a passenger against the Hammers before being taken off in the second half.
Each new signing is in a difficult situation right now. They all need time to acclimate, but their respective gargantuan transfer fees – including Felix's, in the context of a six-month loan – have eliminated that luxury. Fair or not, they're expected to make an immediate impact and help Chelsea – who are now with just two wins in their last 13 league matches – salvage a sputtering season. Some are finding that task easier than others.
Damning defeat for Nathan Jones
Nathan Jones is on the brink. And he knows it.
Asked if Saturday's debilitating 2-1 loss to Wolverhampton Wanderers was his final game in charge of Southampton, Jones, typically so plucky in his dealings with the media, could only muster a defeated retort: "I have no idea."
Hired in November to help rescue Southampton from relegation, Jones' appointment has only plunged the club deeper into trouble; the Saints have just one win in eight league matches under the Welshman's tutelage, losing the other seven contests. Saturday's setback was the most disheartening yet.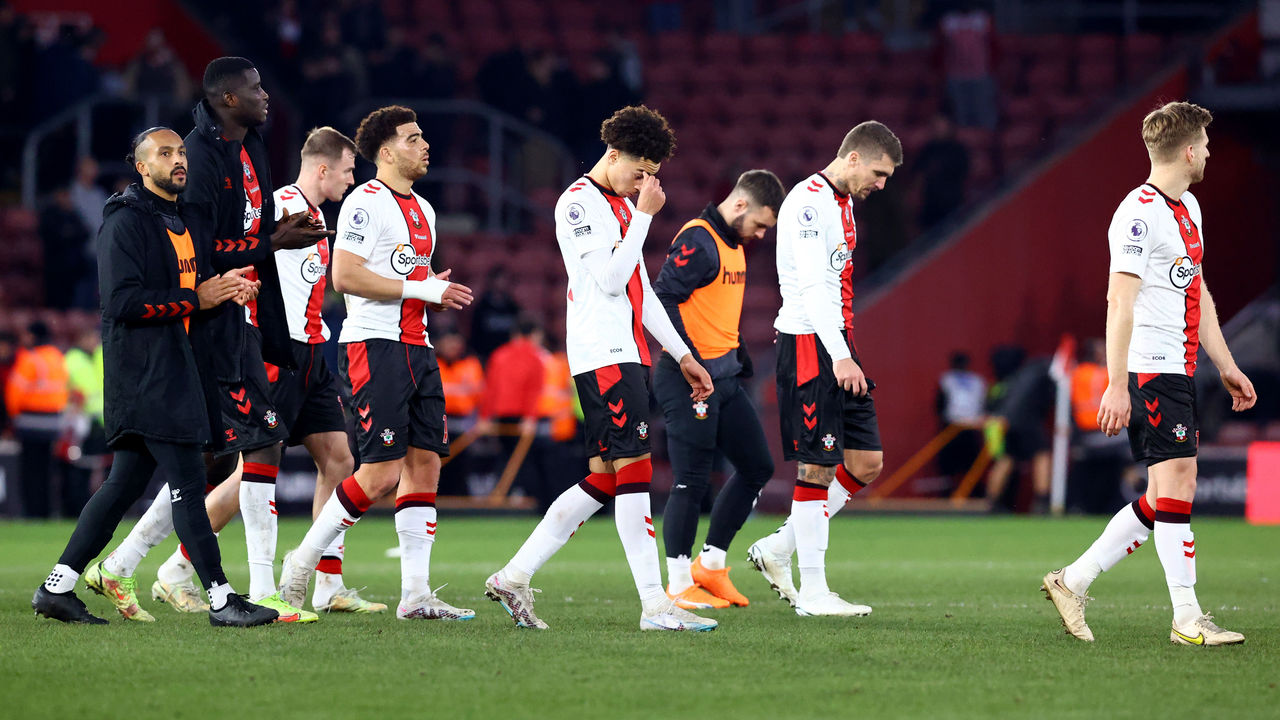 After taking a 1-0 lead over their relegation rivals, Southampton received an enormous boost when Mario Lemina was sent off in the 27th minute. It was a dream scenario for a club in desperate need of a victory to vault itself from the foot of the Premier League table. Up a goal, and a man, Southampton – playing at home, no less – instead conspired to throw it all away, capitulating late in the second half en route to a defeat that may prove to be a death knell for Jones' time on the south coast.
With furious boos raining down from the home fans upon the final whistle, Jones went straight down the tunnel.
"I enjoy a challenge, I want to be the best version of me. I could have stayed in a mining community, been a PE teacher, and had a nice life, married a nice Welsh girl, beautiful," the former Luton Town manager said. "But I didn't. I want to test myself on every level."
He's failing that test right now.
Changing managers during the season is an imperfect science. Whereas the likes of Wolves, Aston Villa, and Everton appear to have made astute decisions with their respective midseason appointments, Southampton's choice to entrust Jones with their escape attempt has backfired. Now what?
Quick free-kicks
Tottenham are erratic at the best of times
How can a team shut out Manchester City one week and concede four goals to Leicester City six days later? Though Antonio Conte used eight of the 11 players who started against the reigning champions last week, Tottenham Hotspur looked like a cheap imitation at King Power Stadium on Saturday. The gap between midfield and defense couldn't have been bigger, and Leicester were all too happy to pass through it. Eric Dier couldn't close down his man, and debutant Pedro Porro couldn't deal with Harvey Barnes' pace on the right flank. Backup goalkeeper Fraser Forster wasn't necessarily the reason Spurs lost by such a wide margin, but perhaps his presence, rather than that of injured club captain Hugo Lloris, had a psychological effect. Tottenham must now regroup before Tuesday's Champions League clash against AC Milan. Who knows which side we'll see.
Willian enjoying second act in England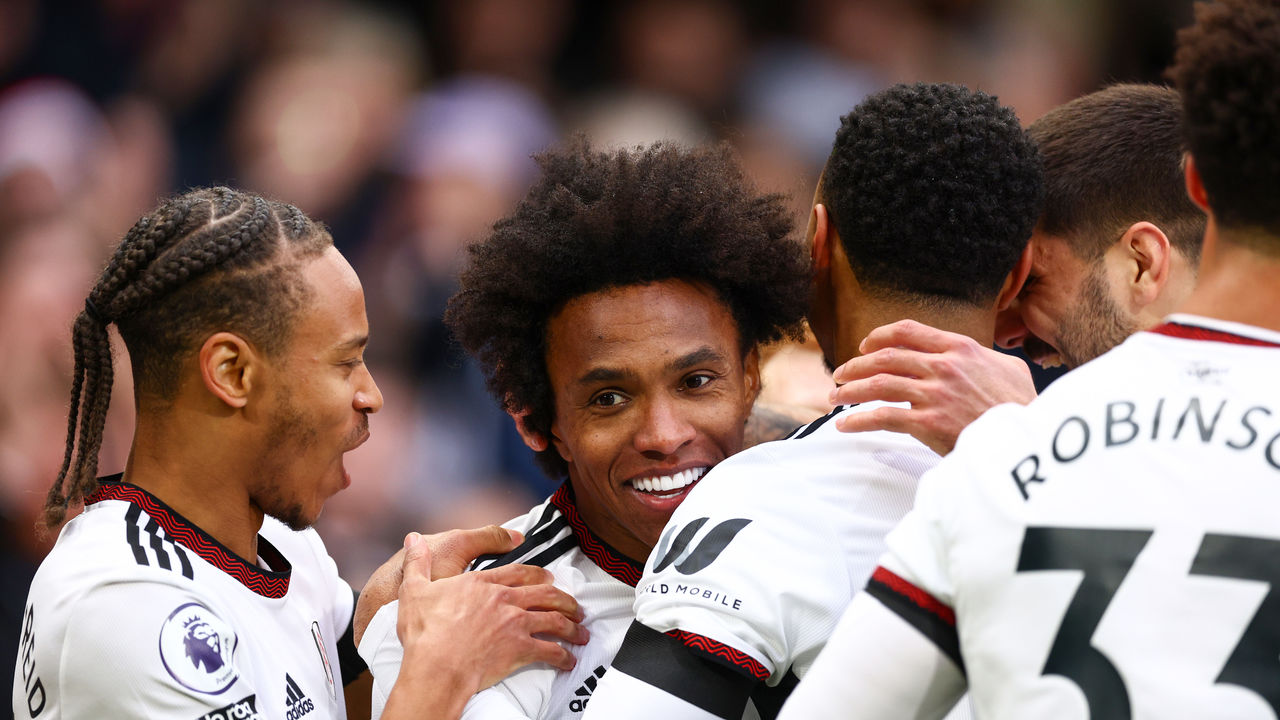 Fulham's last-minute deal for Willian came as a shock. Joining the club Sept. 1, the 34-year-old arrived with his best seasons behind him. He'd just terminated his contract for the second time in a year. Short-lived spells at Arsenal and Corinthians failed to live up to expectations. Could Willian really perform at the highest level again? He's answered that question emphatically. The Brazilian has helped Fulham consolidate their place among the Premier League's top-ranked sides, showing the verve and class that made him such a lovable figure at Chelsea. His goal against Nottingham Forest on Saturday was a thing of beauty, a perfectly placed shot into the top left corner that sent Fulham on their way to a 2-0 victory. He now has as many Premier League goals as Antony, Manchester United's £86-million signing. Fulham, remember, signed Willian on a free transfer.
Newcastle must be bold to reach Champions League
Newcastle United are in fourth place in the Premier League and unbeaten in 17 matches. Twelve months ago, they were battling just to stay in the top flight. Perspective is important, and it'd be foolish to criticize Eddie Howe and his players for the turnaround they've made. But it's also fair to expect a little more from a team that's trying to rejoin England's elite. Saturday's 1-1 draw with relegation-threatened Bournemouth was Newcastle's fifth stalemate in six matches, doing little to cushion its place among the top four. The gap to fifth has now shrunk to just two points, and with games against Liverpool, Manchester City, and a rejuvenated Wolves side on the horizon, Newcastle could easily drop more points over the next couple of weeks. Though they can defend against the very best the league has to offer, they don't score enough to intimidate those teams. That has to change if they want to return to Europe's top competition next season.
Stat of the day
Can Leicester and Tottenham play one another every week, please?
Tweet of the day
Tell us how you really feel about the Tomas Soucek handball incident, Chelsea admin.