It's the end of an era at Manchester City. Sergio Aguero, the club's all-time leading scorer and author of arguably the most iconic moment in Premier League history, is leaving the Etihad when his contract expires at season's end.
Following Monday's announcement, we look at six potential destinations for the soon-to-be free-agent striker.
Linking up with Leo
It's no secret that Aguero and compatriot Lionel Messi are exceptionally close friends and have been since they were teenagers. The two have been rooming together during international duty with Argentina since they were 17 years old.
That bond has long been touted as an element that could play a key role in Manchester City's longstanding pursuit of Messi, and it took on even greater significance when the Barcelona megastar tried to engineer a move away from the Catalan club last year. Aguero, it was believed, could help seal the deal.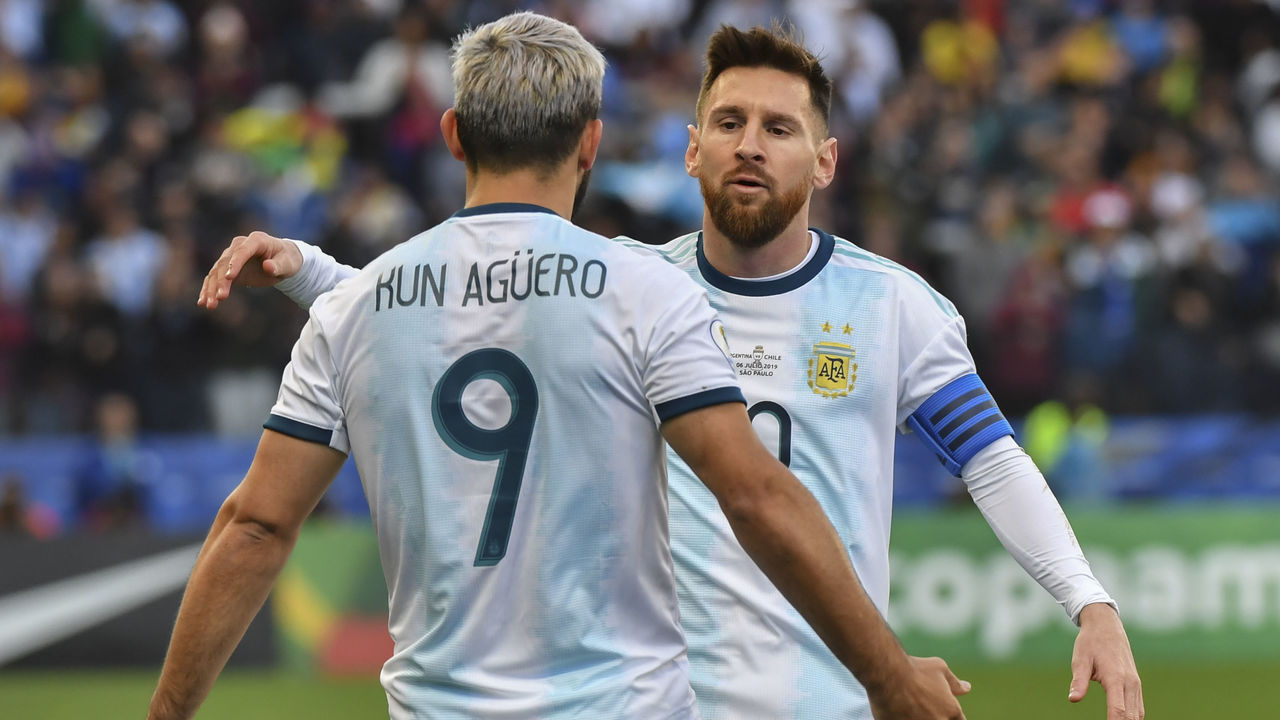 But with the striker leaving the Premier League club this summer, and the election of Joan Laporta potentially restoring Messi's faith in Barcelona's future, perhaps the two could actually link up in Spain, not England.
Barca are still in the market for a striker because the Antoine Griezmann experiment simply hasn't worked out as planned. Their financial issues make a potential free transfer for Aguero much more palpable, and plausible, than a high-priced deal for someone like Erling Haaland or Lautaro Martinez.
In many ways, this move checks all the boxes for everyone involved.
Staying put in England
It's perhaps the least likely option on this list, but Premier League clubs wouldn't be doing their due diligence if those squads don't at least kick the tires. After seeing Aguero score so many goals as the opposition, the prospect of being on the other side of that equation would be enticing.
Realistically, there are few clubs that can afford the likely significant wage demands, and even fewer that could offer the prestigious European football Aguero surely still craves.
However, Chelsea's search for another striker continues, even after last year's deal for Timo Werner. If anything, Werner's presence makes it more important for the Blues to find a center-forward, as the German thrives while playing in a hybrid wide role. With Olivier Giroud's contract set to expire, and Tammy Abraham seemingly falling down the pecking order, Aguero could enter the frame.
After adjusting his game and showing he can be a more complete forward under Pep Guardiola, Aguero could, in theory, slot into Thomas Tuchel's uptempo system.
Atletico Madrid reunion
Aguero has grown into a Manchester City legend since arriving in 2011, becoming the club's all-time leading scorer with 257 goals. But he cut his teeth in Europe at Atletico Madrid, establishing himself as a prolific finisher in the Spanish capital while racking up 101 goals for Atleti over 234 matches.
The stadium may be different now, but the surroundings would be familiar.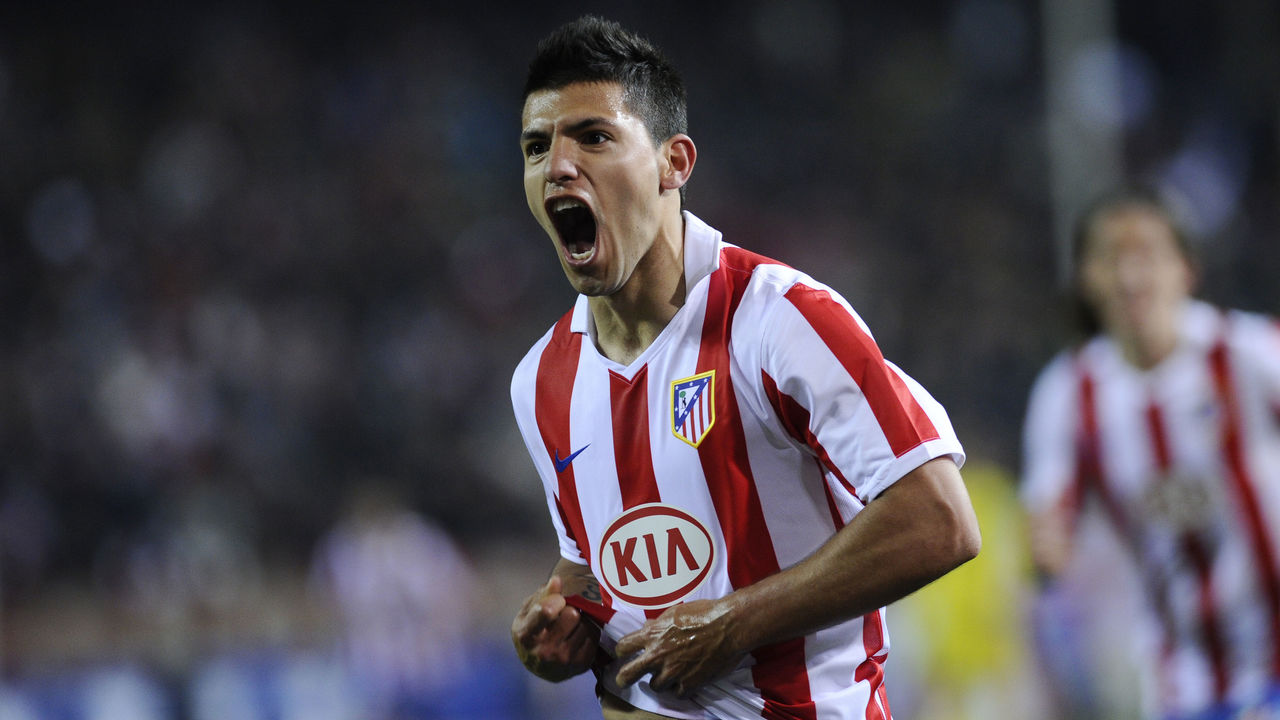 Reuniting with a forward entering the twilight of his career isn't a foreign concept at Atletico, either. The club has established a track record of doing exactly that with varying degrees of success after signing Fernando Torres, and more recently, Diego Costa.
Nostalgia exists at Atleti, despite the team's steely reputation. The 32-year-old Aguero fits that bill, and there's more left in his tank than the aforementioned pair had upon their returns to Madrid. His acrimonious departure in 2011 may still sting for some, but those memories will be erased if Aguero returns to the club and scores goals.
Juve's latest free transfer
Inevitably, Juventus' ears perk up whenever a player of repute becomes available on a free transfer. The club has enjoyed extreme success recruiting in that space during its title-winning run, with current manager Andrea Pirlo the most celebrated example. At the very least, Juve's brass is surely discussing Aguero, even if Turin isn't an immediately obvious destination.
For starters, bringing the Argentine aboard would require some corresponding moves involving the club's current crop of forwards. That's arguably Juventus' trickiest personnel group right now. Paulo Dybala's contract extension remains unresolved, Alvaro Morata is in the midst of a multi-season loan, Dejan Kulusevski has endured an erratic debut season at the club, and rumors over Cristiano Ronaldo's future continue to swirl.
Before even considering a swoop for Aguero, there are plenty of questions for Juve to answer.
Help PSG load up
Paris Saint-Germain can't be discounted, as they're always looking to make a splash.
Rumblings that Mauricio Pochettino was eyeing a move for Aguero upon being named the manager of PSG were likely just a matter of obvious connections being made, but that gossip isn't going anywhere. Monday's announcement, naturally, only heightened the scuttlebutt.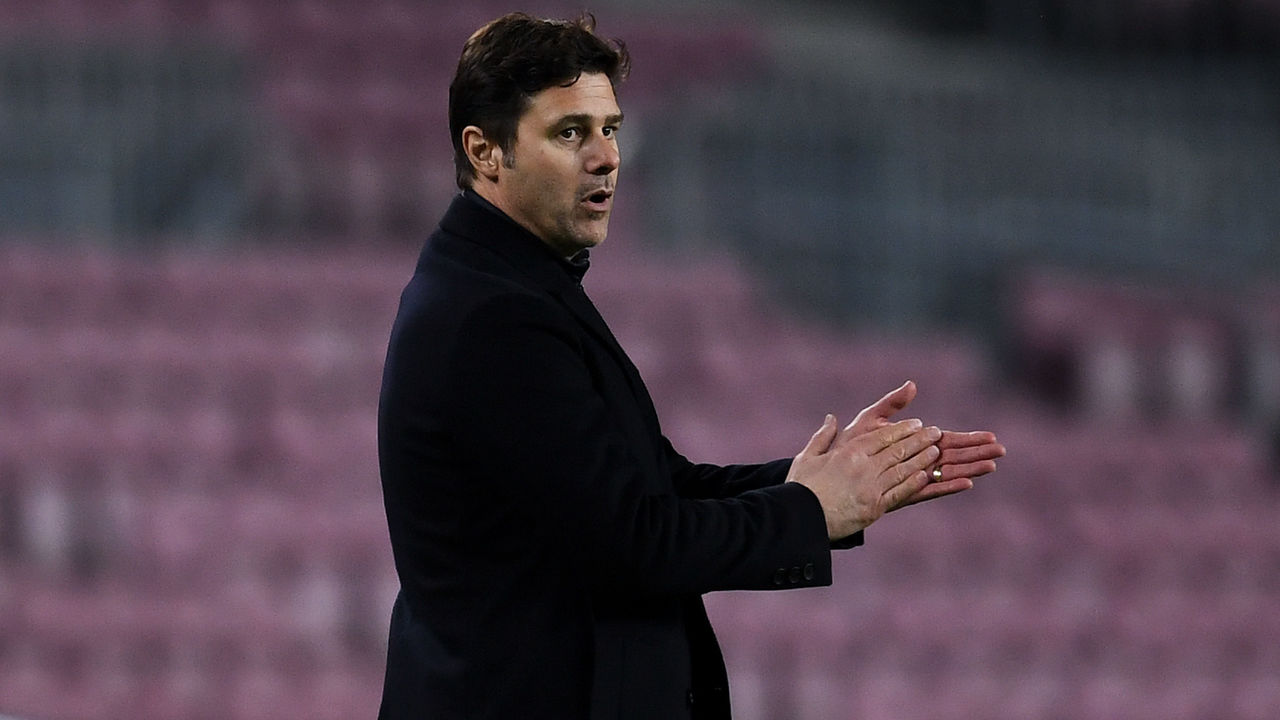 It's not a totally outrageous link, to be fair. Despite the absurd collection of attacking talent that surrounds him, Mauro Icardi hasn't exactly been lighting things up as the team's No. 9 this season. Kylian Mbappe and Neymar, among others, take plenty of the scoring burden off the club's central striker, whoever that may be at any time.
But if PSG can plug someone more prolific into that role, and avoid paying a transfer fee – even if the wage demands will be hefty as a result – why wouldn't they?
Bringing it full circle
The romantic option, of course, is returning to where it all started.
Aguero has been open about his desire to eventually rejoin boyhood club Independiente, going back to where he ascended through the youth academy to eventually make his senior debut as a 15-year-old. His roughly €23 million transfer to Atletico Madrid in 2006 remains a club-record sale.
For any footballer, returning home is often viewed as the final stop before retirement. Aguero may be on the wrong side of 30, but there's still plenty he can offer in the right situation.
Injury and illness have disrupted his current campaign. Between hamstring and knee issues, and a battle with COVID-19, the veteran has been limited to just five starts for Manchester City in all competitions this season. There's an element of risk for any interested team, but especially for Independiente, with the positives likely outweighing the negatives.