theScore examines the most important Premier League developments from the weekend, dissecting the biggest talking points after a busy slate of action.
Krafth jeer
There was going to be a significant drop-off in quality from whoever replaced Kieran Trippier.
Emil Krafth wasn't trusted in Newcastle United's starting lineup since he underwhelmed at center-back in an FA Cup defeat to League One's Cambridge United in early January. But Trippier's broken foot gave Krafth an opportunity in his natural right-back slot at West Ham United, and from a defensive standpoint, the Swede inadvertently showed why Eddie Howe was so keen to strengthen this position in January.
Krafth desperately – and rather cynically – blocked off Michail Antonio to pick up a yellow card and concede a free-kick in the first half. Though Dan Burn's lapse in concentration contributed to Craig Dawson's goal from the subsequent set piece, Krafth was rather ineffectual as the ball floated past him and onto Dawson's head.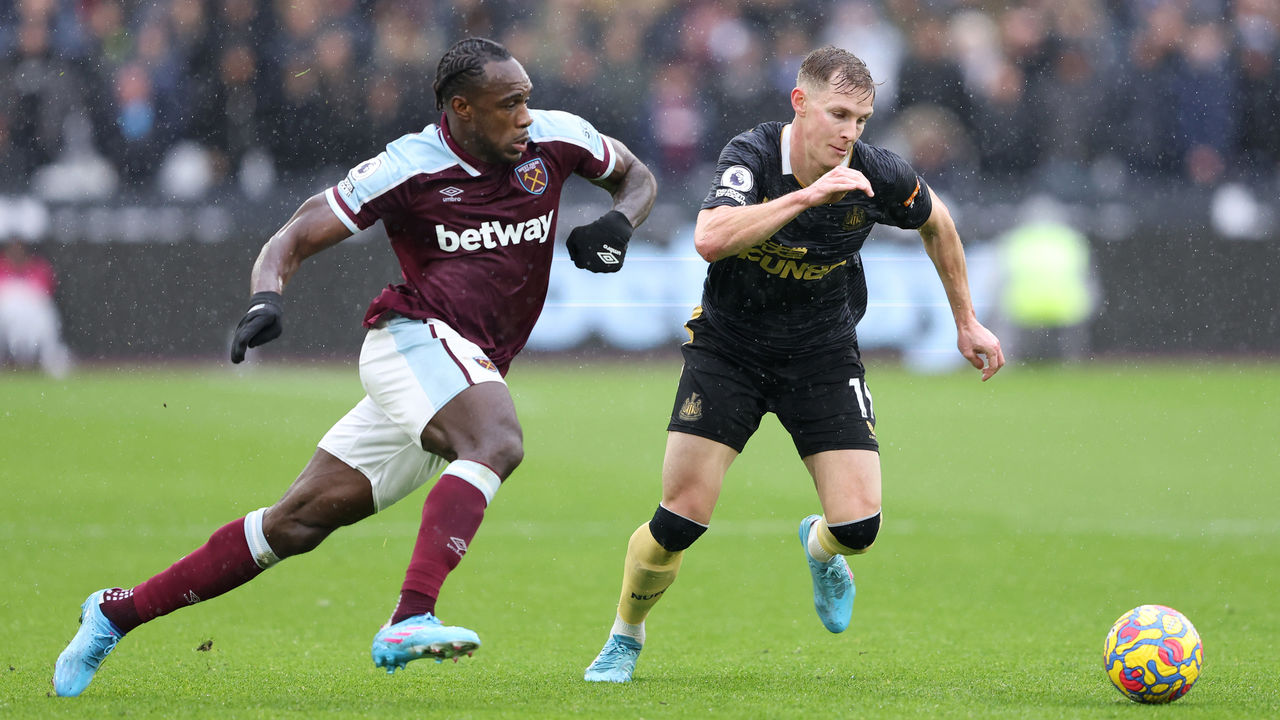 West Ham striker Antonio also spent much of the game down the left flank in what was likely a deliberate ploy to exploit Krafth.
However, despite not having Trippier, Allan Saint-Maximin, and Callum Wilson to call upon, Newcastle salvaged a commendable 1-1 draw from east London. As it stands, the Magpies have enough strength to carry Krafth and a few other players who they'll likely jettison soon after the summer transfer window opens.
Weghorst is Burnley's best hope
Burnley can thank Wout Weghorst for their renewed sense of optimism in the battle against relegation. The Clarets have added five points since Weghorst's late-January arrival from Wolfsburg and are now just four points from safety with two games in hand.
Standing 6-foot-6, he's certainly the kind of burly, immovable center-forward you'd expect to see in Sean Dyche's side. His goal against Brighton & Hove Albion on Saturday was a picture of brute force, a walloping strike that bulged the netting.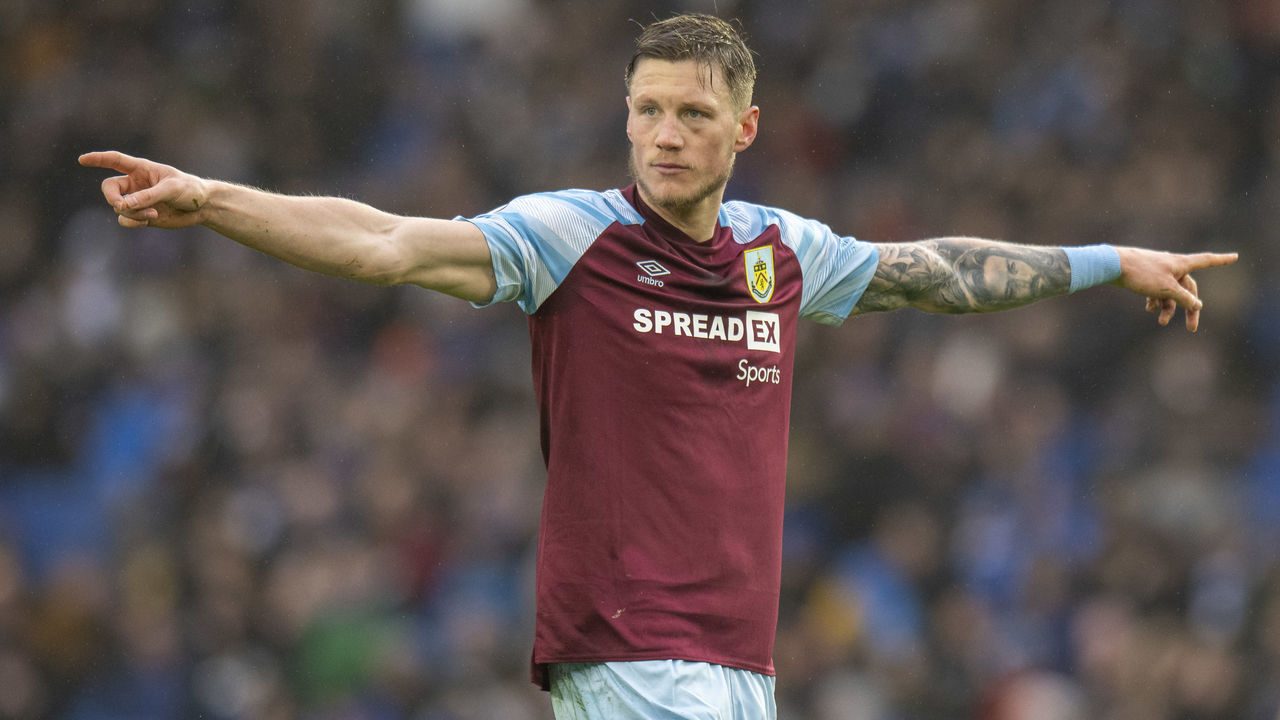 But in four matches with the club, Weghorst has performed duties well outside of his job description. Against Manchester United, the 29-year-old led Burnley with four dribbles. Against Liverpool, the Dutch striker showed he can get on his horse, too, as he scampered up the pitch on a counterattack that nearly resulted in a famous goal. He's racked up two assists already and released a variety of through balls that could've earned him more.
Make no mistake: Weghorst's more traditional qualities – notably, his brilliant hold-up play – make him the perfect fit for Burnley's one-way attack. But the extra stuff he does makes Burnley far more three-dimensional than they were when Chris Wood, the man he replaced in January, was leading the line. Weghorst simply adds a more unpredictable element to a team that many would consider the blandest in the Premier League.
Everton's midfield disintegrates
The January arrivals of Donny van de Beek and Dele Alli should assist Frank Lampard in pulling Everton away from danger, but his late shopping spree failed to include any player who could help Allan and the injured Abdoulaye Doucoure shore up the midfield.
Allan's halftime withdrawal at Southampton was understandable when he performed referee-baiting challenges while carrying a yellow card. But his replacement, Andre Gomes, has never proven adept at protecting the Toffees' backline.
Michael Keane's lazy pass to the Portuguese midfielder soon after the restart did bobble a little on the turf, but Gomes spilled the ball with a clumsy touch and was bullied off it. Seconds later, Stuart Armstrong fired the Saints ahead.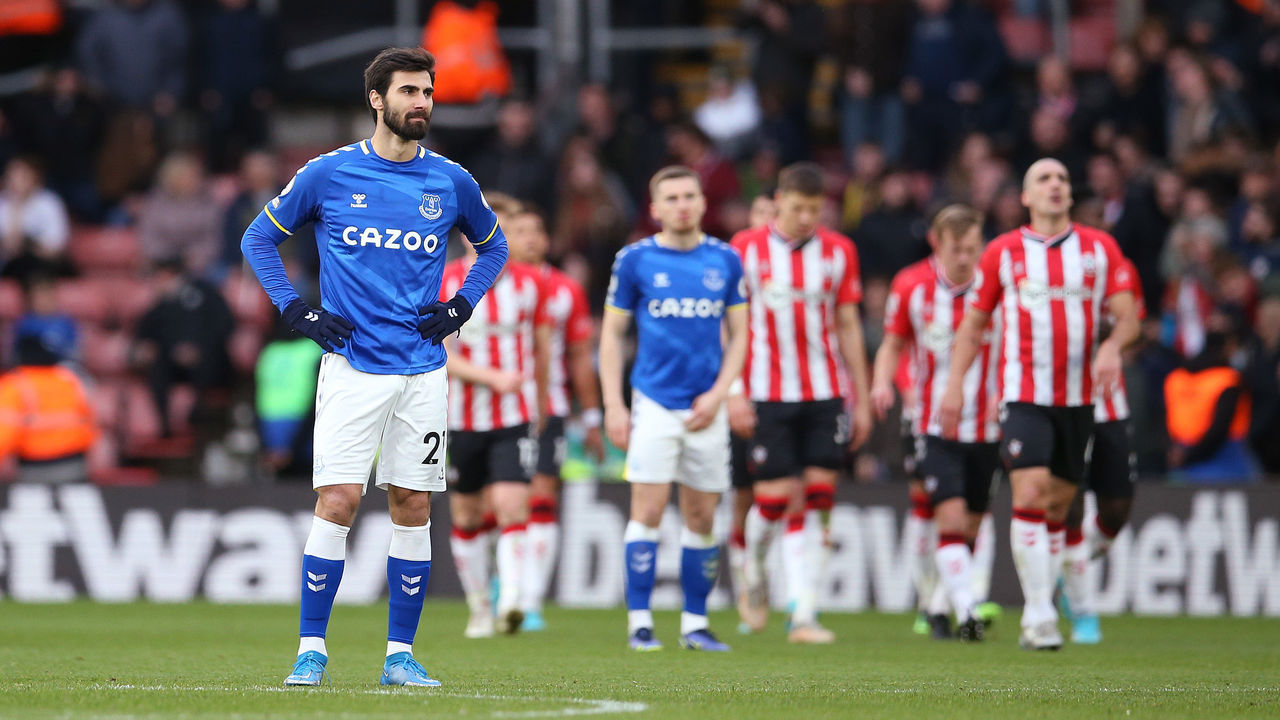 During a brief break from Southampton's constant stream of attacks, first-team coach Paul Clement called Gomes over for some hasty instructions on the touchline. The gap between the defense and midfield was alarming and the main reason that Everton succumbed to a 2-0 defeat that didn't adequately reflect Southampton's dominance.
Hodgson hallmarks evident at Watford
It's just as you'd expect: Roy Hodgson's introduction at Watford has led to the team tightening up at the back and becoming more disciplined in midfield.
"I'm very happy. I thought the base the back-four and midfield three gave us was very important," Hodgson told the club website after Saturday's 1-0 win at Aston Villa.
It remains to be seen who is Hodgson's midfield equivalent at Watford of Youssouf Mulumbu (from his West Bromwich Albion spell) and Luka Milivojevic (Crystal Palace). Moussa Sissoko's driving play and Tom Cleverley's tenacity are well known to Premier League viewers, but the trip to Villa also featured a mature two-way performance from youngster Imran Louza on his first start since New Year's Day.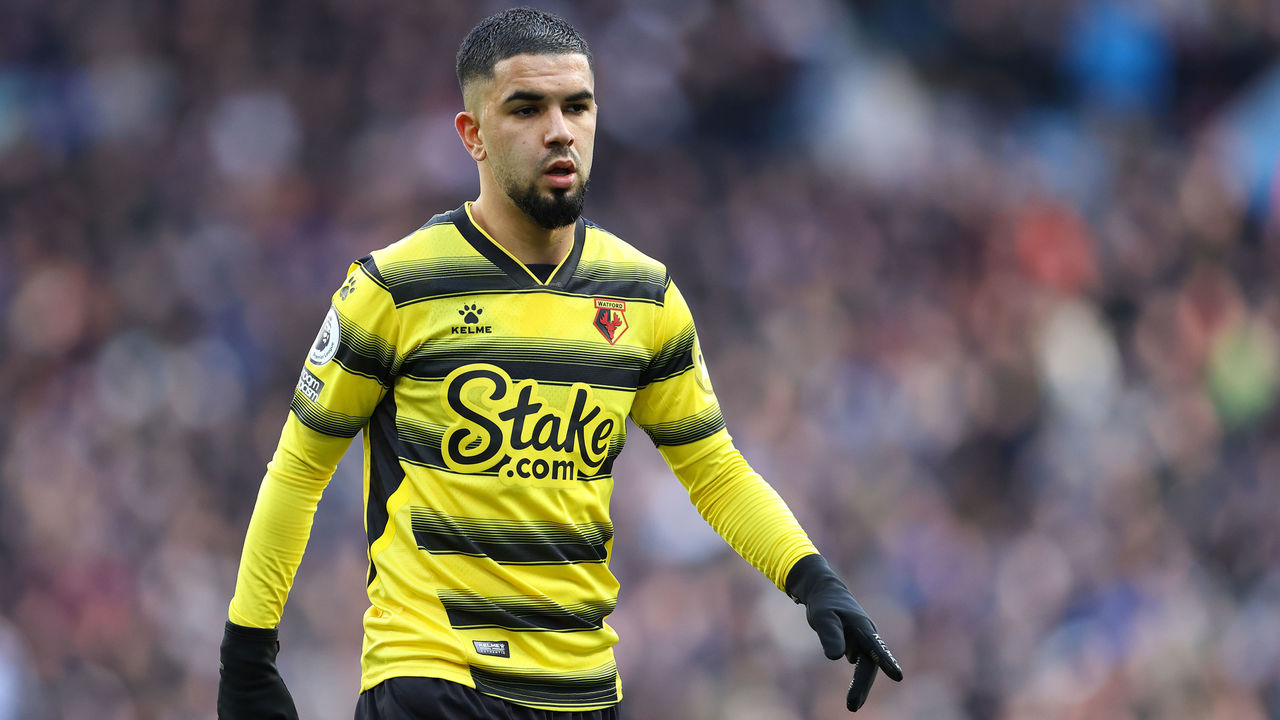 January signing Edo Kayembe started five consecutive matches before being dropped to the bench for the weekend fixture. He should now find it tough to usurp Louza after the Moroccan led the midfield battle in interceptions, tackles, and successful take-ons.
Still, despite logging Watford's first league win since Nov. 20, Hodgson wasn't content with his side's performance. He warned that "there's still a lot more to come" from his attacking triumvirate of Ismaila Sarr, Joshua King, and Emmanuel Dennis after they combined for a reasonable return of three shots on target, six key passes, and five completed dribbles.
Crystal Palace – Hodgson's former club and Watford's midweek opponents – be warned.
Diaz gives Liverpool added edge
For one reason or another, some players shrivel after making a big-money move to a new league and country, but Luis Diaz is having no such issues.
The Colombian winger, fresh off joining Liverpool from FC Porto in a January deal that could ultimately be worth £50 million, has seamlessly made the switch. He appears set to play an outsize role in a title race that has, rather suddenly, been blown open once again after a dramatic Saturday.
The 25-year-old made his second start and scored in Liverpool's 3-1 win over Norwich City, but it was his tactical flexibility that could foretell a major shift – and opportunity – for the Reds.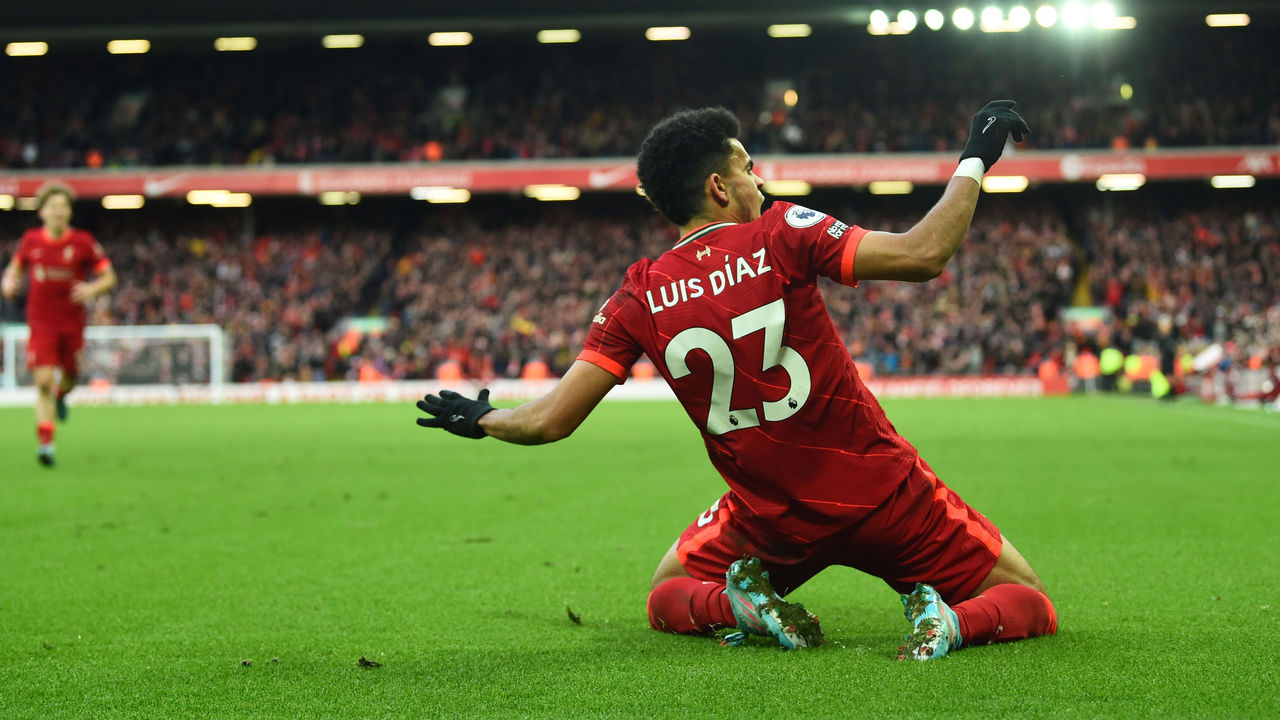 With both Diogo Jota and Roberto Firmino out injured – and fears that the former could be sidelined "for a while" – Diaz began the match at Anfield stationed on the left wing, with Sadio Mane through the center and Mohamed Salah in his customary position on the right of the front-three. Jurgen Klopp, sensing that alterations were needed, moved to a 4-4-2 system to begin the second half with Diaz going central alongside substitute Divock Origi. That was the catalyst for greater control and, ultimately, three key points.
"Staying in the game shows the real quality," Klopp said of Diaz's ability to navigate a "tricky" encounter, according to Theo Squires of the Liverpool Echo. "It's good. He's just an outstanding talent. A really, really good player."
Having depth, especially when injuries hit and you're involved in four competitions, is vital, but more than that, depth options that can capably play various positions and execute tactical schemes is a manager's dream. Diaz always looked like an ideal signing for Liverpool, but his impact looks likely to be more immediate – and possibly more fruitful – than anyone expected.
No more excuses for Lukaku
Chelsea didn't pay £97.5 million to get a return of 10 goals in 27 appearances. They coughed up a club-record fee for Romelu Lukaku because he went toe-to-toe with Cristiano Ronaldo in Serie A scoring last season. They moved to reinforce their attack because Timo Werner couldn't bury his chances on a regular basis.
But Lukaku has only added to Chelsea's struggles this season. He sparked a public war of words with manager Thomas Tuchel following an explosive interview in December, and on Saturday against Crystal Palace, the Belgian international showed as little interest in scoring as a star striker could, recording just seven touches in the 1-0 win.
When asked about Lukaku's lack of involvement, Tuchel said he didn't have a "good answer," only suggesting it had little to do with Chelsea's general performance. Undoubtedly, the two of them have issues. Lukaku groaned about Tuchel's system and tactical choices in that interview with Sky Sport Italia, and the coach and player have been on different wavelengths since.
Even if Tuchel's usual 3-4-2-1 formation doesn't get the best out of Lukaku, it doesn't excuse his many anonymous displays up front. The 28-year-old has the ability to fend off defenders, run into channels, strike quickly on the counter, and play with his back to goal – all of which should enable him to accomplish much more than he has thus far in his second stint with the Blues.
Kane reaffirms world-class ability
Of course, Harry Kane would put in one of the best performances of his career against the team he so badly wanted to join in the summer.
Kane was the creator, facilitator, and finisher in Tottenham Hotspur's 3-2 win over Manchester City on Saturday, a result that could yet determine which team wins the title and whether Spurs can qualify for the Champions League. He was precise with his passes, economical with the ball, and virtually omnipresent. Each one of his 37 touches – many of them in crucial midfield areas – meant something.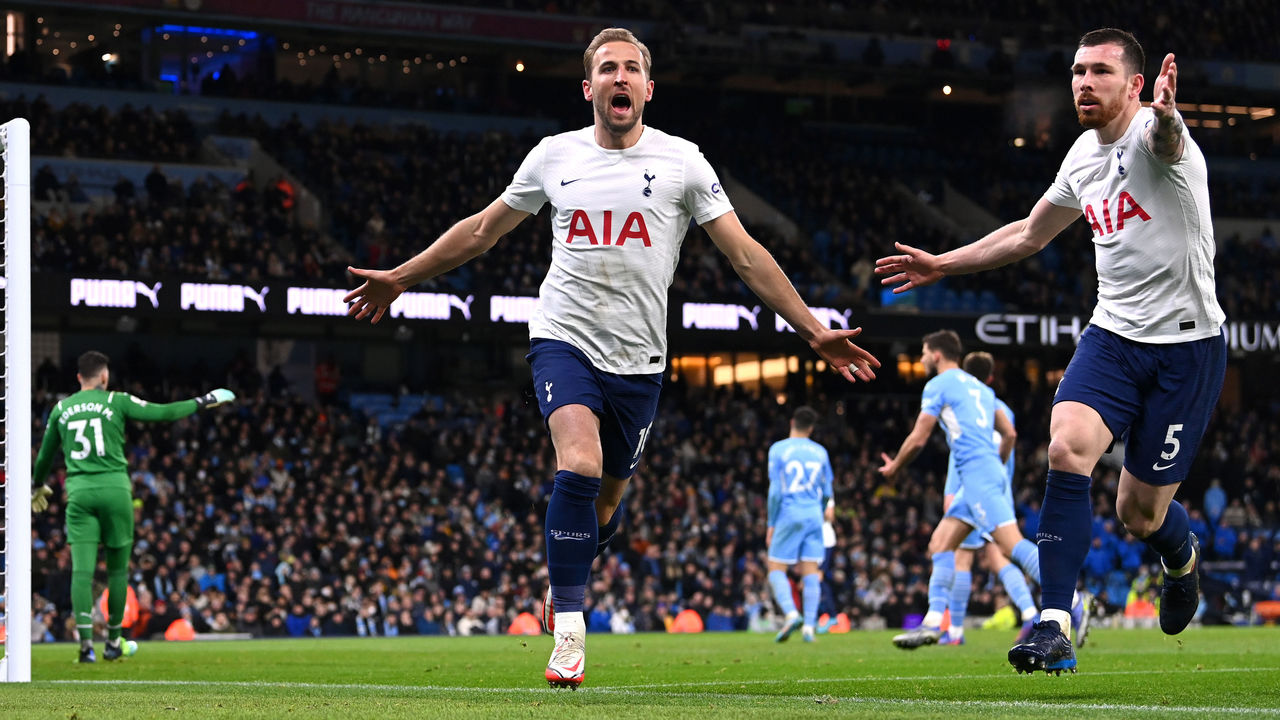 Spurs benefitted from Kane's deeper presence as early as the fourth minute. Spotting Son Heung-Min on the run, Tottenham's captain launched an incredible ball that settled deep into City's third and enabled Son to set up Dejan Kulusevski for the opening goal.
But Kane didn't neglect his duty as a goalscorer. He scored twice on three touches in the penalty area, and his runs prevented City's defenders from playing too high of a line. He never stood still and admired the range of his passing. Kane even initiated the move that led to his first goal with a long ball from around the halfway line. Seconds later, he was running into 30 yards of open space and demanding Son to return the pass. When it arrived, Kane made no mistake.
City lapse into old ways
There was a vulnerability to Manchester City's backline that was reminiscent of the earlier days of Pep Guardiola's reign. Instead of the assured defending that's helped the Premier League leaders to 15 clean sheets this term – including a run of seven shutouts over 10 outings before Tottenham's visit – individual errors crept into their play, granting Spurs more inviting chances than City could furnish for themselves.
"They are clinical, and the crosses we could not defend," Guardiola told Sky Sports.
He added: "We did have the momentum (when Riyad Mahrez equalized), but in the first moment, Joao (Cancelo) loses the ball, we recover. Kyle (Walker) lost the ball when he was alone. After they had a few passes, and they arrived at the byline, and they make a good cross, and we defended badly at the back post."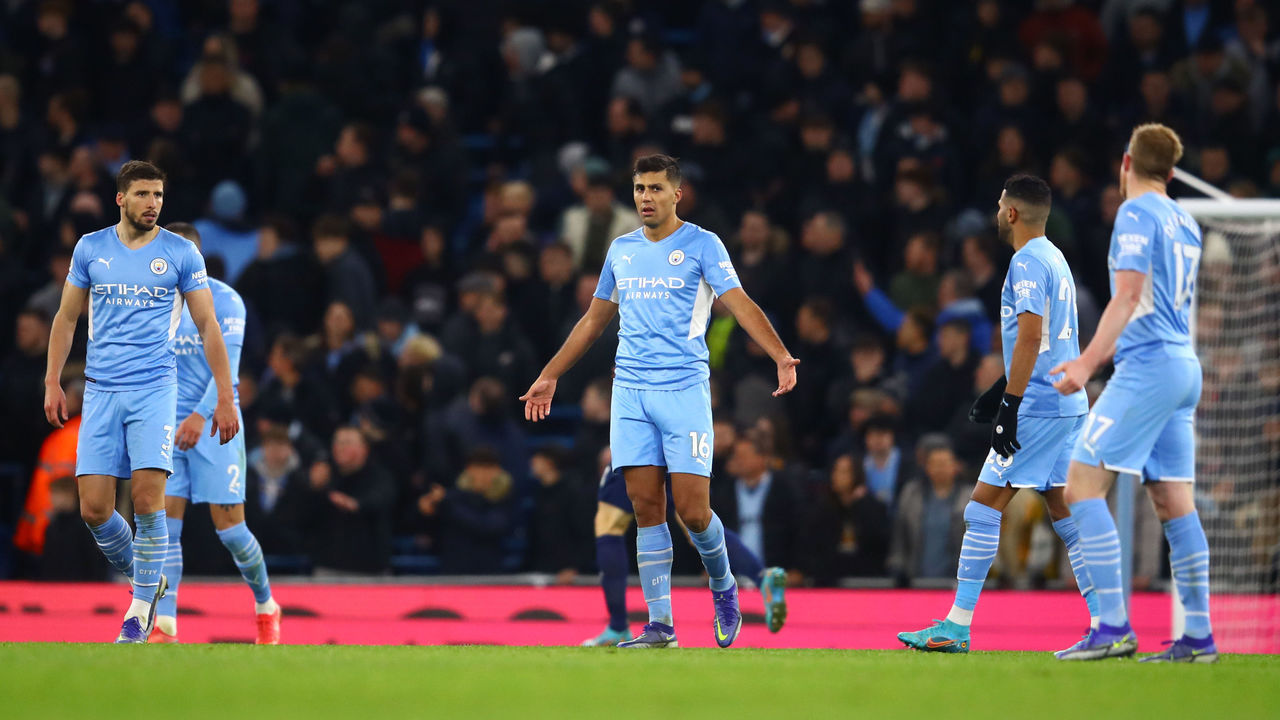 It wasn't just Cancelo and Walker who were at fault. Ruben Dias opened up swathes of space behind City's backline when he stepped forward before Spurs' fourth-minute opener, the hosts' defending was static for the visitors' second, and Rodri was strangely flat-footed throughout.
Guardiola needs to ensure the defeat is a wake-up call rather than his rearguard reverting to its old, error-strewn ways.
Ederson and the double-edged sword
Ederson's aggression is a staple of Manchester City's play.
The Brazilian netminder often acts as an additional defender, reading the game and racing off his line to cut out chances before they can materialize. For a team that utilizes such a high defensive line and pressing system, Ederson's comfort acting in the proverbial "sweeper keeper" role is crucial.
But against Tottenham, we saw the flip side.
The celebrated goalkeeper, who's equally adept with his hands and, crucially, his feet, made a miscalculation on Spurs' early opener. Ederson rushed out too quickly to engage Son, making life much easier on the South Korean attacker, who rolled the ball across for Kulusevski to slide into the gaping net.
A one-on-one situation is never advantageous for the 'keeper, but instead of forcing Son to pick out a corner and beat him, Ederson's eagerness and aggression opened the door for an altogether simpler goal for the visitors.
Live by the sword, die by the sword.
Manchester United show some backbone
For all of the issues that Manchester United exhibited under former manager Ole Gunnar Solskjaer – and there were many tactical problems – one thing the team did have was spirit. Self-belief, which typically manifested itself via late salvos, rescued the club on multiple occasions.
That has largely been absent under Ralf Rangnick. The German even admitted that the opposite is true, acknowledging that a recent series of blown leads have dented the confidence of the squad. That admission made Sunday's chaotic 4-2 victory over Leeds United all the more impressive and important.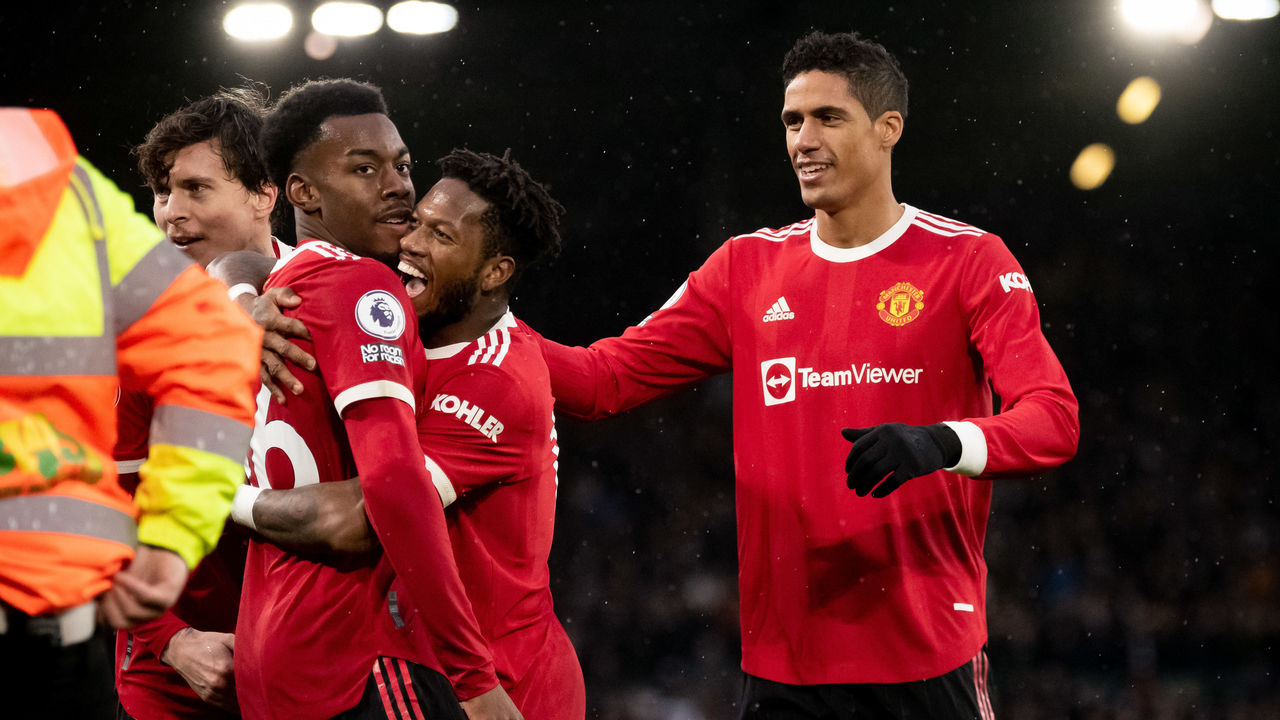 Having taken a deserved 2-0 lead into the interval, the Red Devils could very easily have crumbled after conceding twice in the space of 24 wild seconds early in the second stanza. In soaking wet and windy conditions, and with Elland Road absolutely rocking, another damaging result seemed inevitable.
That's exactly the type of quirky, ugly match that can trip up top clubs.
But United, to the surprise of many, responded well after throwing away their two-goal advantage. Fred, of all people, came off the bench to score the eventual winner, and a team afflicted by rumblings of locker room discord and infighting got to enjoy a feel-good win.
It's the perfect boost for a troubled club that's about to embark on a nightmarish run of fixtures both domestically and on the continent.