theScore examines the most important Premier League developments from the weekend, dissecting the biggest talking points after a busy slate of action.
Smith Rowe invaluable to Arteta's project
It wouldn't be Arsenal without some nervy moments on what should have been a comfortable day at the office against Aston Villa. But an outstanding first half provided the foundation for victory as Emile Smith Rowe proved his value to the club and showed why Villa wanted to sign him so badly last summer.
Villa were exceptionally poor at the Emirates Stadium on Friday, but their hopes of clawing back into the game in the second half would've been boosted had they pulled off that audacious summer signing. Instead, the talented attacking midfielder tormented Dean Smith's side with a Man of the Match display.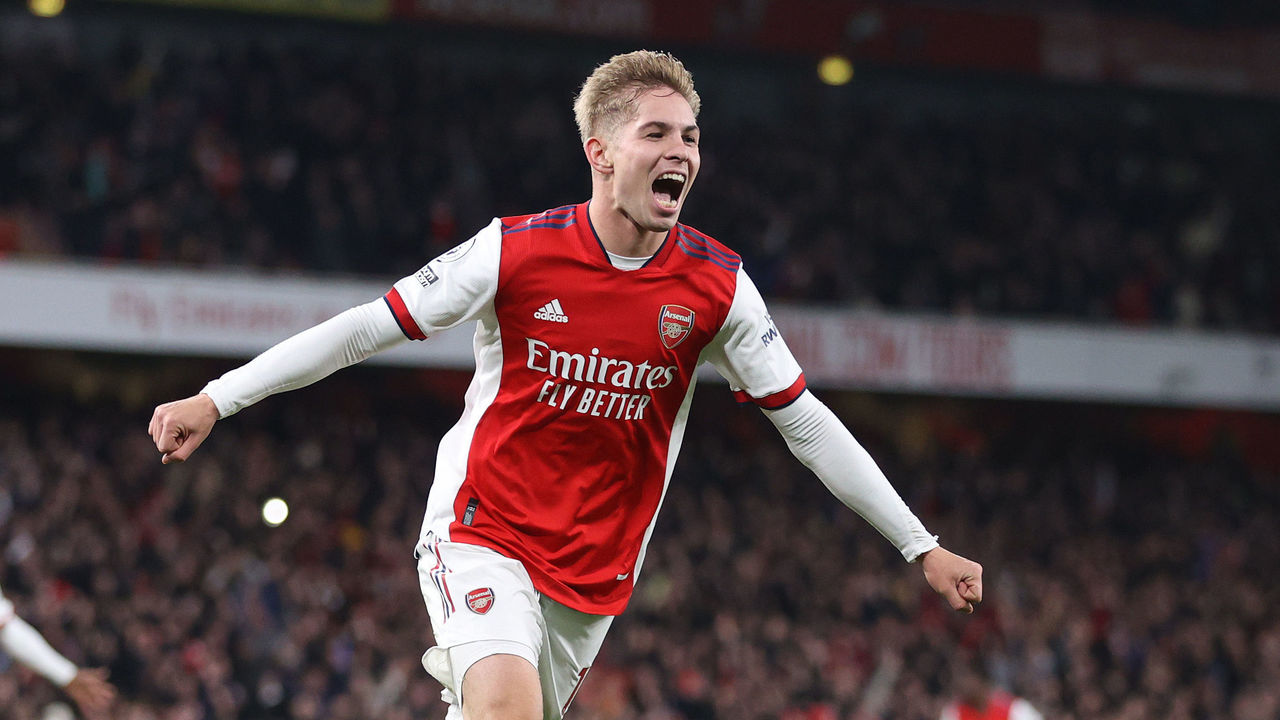 Just a few months after Smith Rowe was linked with a move to Villa – before Arsenal rejected a reported £25-million offer – he has blossomed into a vital piece of Mikel Arteta's project. The 21-year-old excelled on the left wing Friday, playing with confidence and aggressiveness that caused all sorts of problems for Villa's defenders.
Despite some wobbly moments from the Gunners, Smith Rowe's assist and goal in the first half were the difference in Arsenal's most comprehensive victory so far this season.
By the numbers: Chelsea run riot against Norwich
Concerns over Chelsea's ability to score after losing both Romelu Lukaku and Timo Werner to injury were eased Saturday as the Blues delivered a 7-0 hammering of Norwich City.
It was an electric attacking display that saw Mason Mount score a hat-trick and Callum Hudson-Odoi become Chelsea's 14th scorer in the Premier League this season. Here are four eye-catching stats from the Blues' thrashing of the league's basement dwellers:
4 – With Hudson-Odoi, Mount, Reece James, and Ben Chilwell finding the back of the net, it was the first time Chelsea have had four English players register goals in a single Premier League match.
10 – Who needs strikers? Defenders have been responsible for an incredible 10 of Chelsea's Premier League-leading 23 goals so far.
18 – No team in Premier League history scores goals in bunches like Chelsea. The Blues' latest lopsided victory was their record 18th time scoring more than six goals in a match.
20 – Mount's memorable performance made the talented midfielder the 20th player to record a Premier League hat-trick for Chelsea. Arsenal (21) are the only club with more hat-trick heroes in Premier League history.
Everton fans losing patience with Benitez
Everton looked well on their way to preserving their unbeaten record against Watford at Goodison Park on Saturday. Instead, Rafa Benitez's men suffered an epic collapse in a shocking 5-2 loss that saw the club's fans turn on the Spanish manager; boos rained down on Benitez at various stages of the contest, reaching a crescendo at the final whistle.
Claudio Ranieri's side deserves plenty of credit, of course, after responding well to adversity and securing its first win under the Italian manager. But Everton's defensive performance was easily their worst since Benitez's surprising appointment last summer.
Everton saw their advantage evaporate in the final stages of the match, with four Watford goals in the last 13 minutes – including a hat-trick by former Everton player Joshua King – sending the Toffees to their second straight home defeat.
Newcastle scrape by without Bruce
On the bright side, the post-Steve Bruce era didn't start with a loss. In a match dominated by Crystal Palace, it took a moment of brilliance to help Newcastle United avoid losing their first match without the English manager.
But had it not been for Callum Wilson's acrobatic overhead strike, there was little to be excited about in a forgettable performance at Selhurst Park; Newcastle's second game since the controversial Saudi-led takeover looked a lot like the first.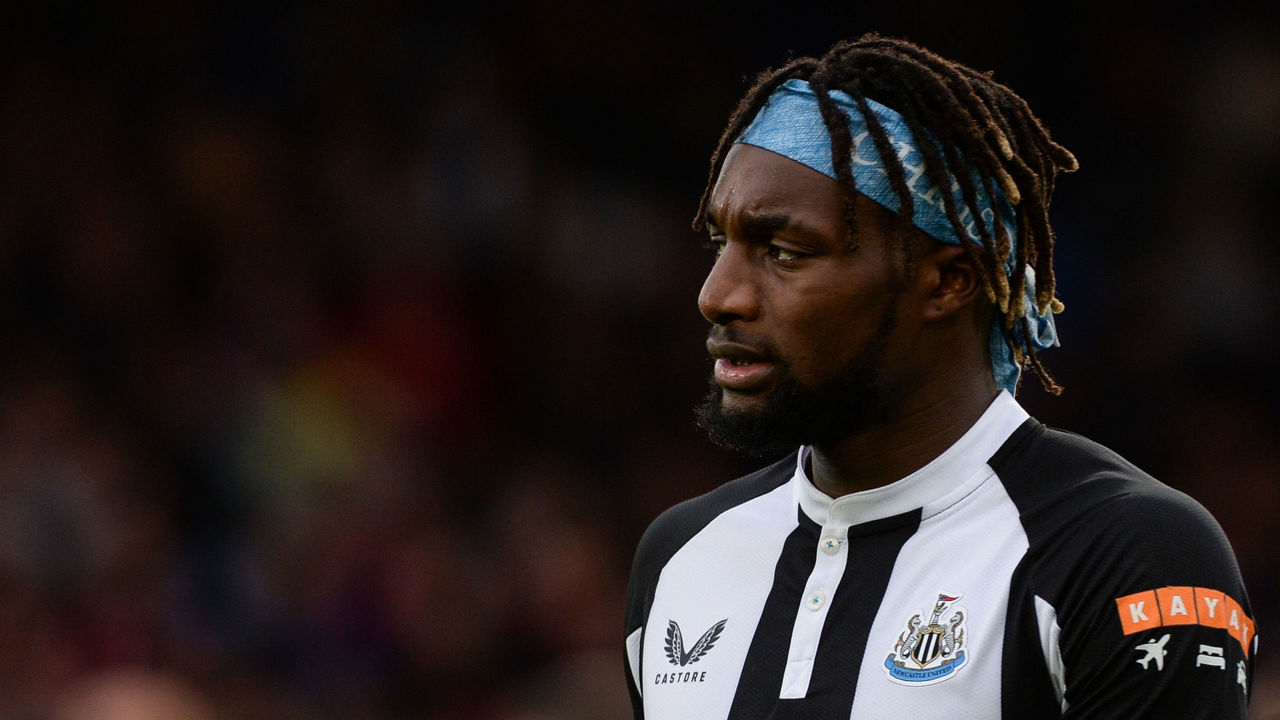 Tipped to play with a sense of freedom after supposedly being handcuffed by Bruce's perceived tactical shortcomings, Newcastle were the same side that's been plagued by issues in defense and struggles to generate scoring chances.
Those problems will likely be exposed to a greater, more devastating extent in their next Premier League test – a match against Premier League leaders Chelsea – amid Newcastle's search for a new manager to lead them into a new era.
Antonio lethal inside the area
Remember when Michail Antonio was West Ham United's utility man, slotting in wherever necessary to help fill gaps in the squad? That feels like a long time ago.
After joining the club from Nottingham Forest in 2015, the uber-versatile Jamaican played several positions before finally getting a consistent opportunity to be the focal point of the attack; former manager Slaven Bilic once suggested Antonio's best role was at right-back, comparing him to ex-Manchester United stalwart Antonio Valencia. Oops.
That the 31-year-old is best suited to a No. 9 role has been clear for some time. But this season is offering additional evidence that Antonio isn't just West Ham's best striker – he's among the most lethal in the Premier League.
Antonio's decisive goal in Sunday's 1-0 win over Tottenham Hotspur, his sixth of the campaign, showcased his instincts inside the penalty area, a skill set that's easy to overlook for someone who can do just about everything else on the pitch. If he can stay fit all season – a struggle for much of his career – the unique attacker has every chance of leading the league in scoring.
What are Tottenham good at, exactly?
Sunday's aforementioned defeat to West Ham was the latest proof that Tottenham lack an identity under Nuno Espirito Santo.
Contrast that with David Moyes' Hammers, who appeared to have a clear approach and the correct pieces in the right places to implement the manager's plan. In fairness, Nuno has only been at the helm for a few months, while Moyes has had almost two years to shape West Ham.
But Tottenham's decision to retain Harry Kane in the summer heaped big expectations on the Portuguese bench boss right from the beginning; without Kane, he could reasonably argue that Spurs were rebuilding and that patience would be required. Instead, expectations – rightly or wrongly – remained relatively high going into the campaign.
Nuno named the same starting lineup for the third consecutive league match Sunday – progress, perhaps – but even a settled XI didn't seem to help.
It's a minor miracle that Spurs find themselves in a decent position in the table. If they continue like this, that won't be the case much longer.
Daka's chance to shine?
Patson Daka could be getting a big opportunity at exactly the right time, as Leicester City stalwart Jamie Vardy was substituted at halftime of Sunday's 2-1 win over Brentford with a knee concern.
"(Vardy) felt something in warm-up, something in his knee, but he felt OK to give it a go," Brendan Rodgers said post-match. "You could see he wasn't as dynamic or moving like he normally would be, so there was no point risking it further if he's sore."
Daka, fresh off an incredible four-goal performance in the Europa League, replaced Vardy and went on to set up the winning goal of the contest; the Zambian timed his run well to stay onside before playing a simple pass across for James Maddison to tap into an open goal.
The 23-year-old, signed from Red Bull Salzburg this past summer, is steadily getting acclimated to life in the Premier League. An ill-timed Vardy is a blow, of course, but with Daka now in the fold, the Englishman's absence shouldn't torpedo the Foxes' season like it otherwise may have.
Only a matter of time for OGS
How does Ole Gunnar Solskjaer come back from this one?
For all of Liverpool's attacking excellence at Old Trafford on Sunday – they were slick, incisive, and clinical – Manchester United were absolutely shambolic in their humiliating, historic 5-0 defeat.
It's the kind of result that should be the final dagger for a manager who's been out of his depth from the beginning. Whether it actually will be is another story; the Norwegian has proven to be made of Teflon during his tenure thus far, even as his tactical naivety has been exposed multiple times.
Yes, Solskjaer has overseen some memorable results during his tenure, and his perennially optimistic outlook was beneficial for a team that was trying to rebuild its reputation. But United, after spending big and loading up, are beyond that stage. Passing on Mauricio Pochettino feels like an even bigger miss now.
The level of coaching at the very top of the Premier League is now so high that it's made the drop-off more glaring than ever, and Solskjaer is arguably the most obvious outlier. If he survives this, he'll survive anything.
Scholes knew what was coming
Hindsight is 20/20, but it's almost eerie how accurate Paul Scholes' post-match assessment was after Manchester United's stirring Champions League comeback against Atalanta last week.
He described the Red Devils as being "disjointed" and "all over the place" before making a prescient observation about the upcoming Liverpool clash.
"If you do that against Manchester City or Liverpool, at halftime, it'll be 3- or 4-0," Scholes said. "You're out of the game, you're not coming back."
Fast forward to halftime Sunday: Liverpool 4, Manchester United 0. Bingo.
The former Manchester United midfielder, like all of us, could see what was percolating during the club's recent performances. Late goals and comeback wins were papering over the cracks and masking huge problems, especially defensively.
The dam broke Sunday.
Klopp's right about Salah
Yeah, Jurgen Klopp was right.
The Liverpool manager said Mohamed Salah was the best player on the planet right now after his sumptuous goal against Watford just over a week ago. All the Egyptian has done since is score five goals in two games, including Sunday's hat-trick, vindicating his manager's praise.
Salah leads England's top flight in scoring this season, he's now the most prolific African player in the history of the Premier League – surpassing Ivorian icon Didier Drogba – and he's found the net in 10 consecutive matches across all competitions.
"He's in the mood to try things in the box, and long may it continue," Klopp said after the Watford encounter. So far, so good.