theScore examines the most important Premier League developments from the weekend, dissecting the big talking points after a busy slate of action.
Indispensable Mee
It's Ben Mee's old-school traits that endear him to manager Sean Dyche, but those same sleeves-up qualities may be the reason he's so underrated outside of Burnley. He's not a fashionable, ball-playing center-half.
Mee was his typical unfussy self in Saturday's 1-1 draw with Arsenal. He threw his body in front of shots, aggressively challenged for headers, and bludgeoned the ball to safety. The 31-year-old is one of the division's most reliable defenders, and he's the main reason why Michael Keane (a £30-million departure in 2017) and James Tarkowski's careers flourished at Turf Moor.
Liverpool don't need to look hard for next boss
Steven Gerrard was interviewing for managerial roles before he even called time on his playing career, but he was keen to earn his stripes rather than walk into a job on the back of his achievements in a Liverpool shirt.
Gerrard turned down a position at Milton Keynes Dons in November 2016 – days before he left the LA Galaxy and hung up his boots for good – because it came "a bit too soon" for him.
Now, after impressing in Liverpool's academy setup, he's ended Celtic's nine-year dominance in Scotland by guiding Rangers to the Premiership title. Gerrard took on a daunting project when he was unveiled as the Gers' boss before the 2018-19 season, but he's worked wonders with a squad of cheap recruits and challenging personalities to end the club's long wait for glory.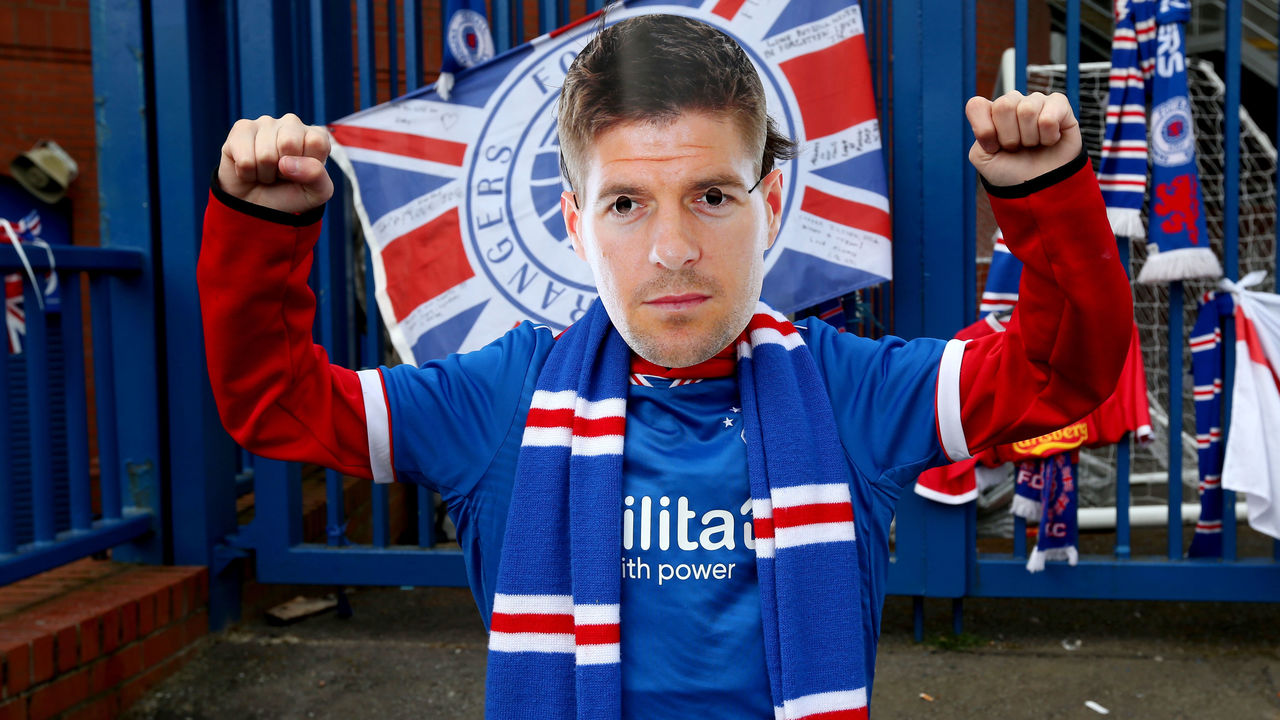 There are few more high-pressured gigs in football than with one of Glasgow's Old Firm sides, but Gerrard has passed that test with flying colors. Jurgen Klopp's likeliest successor at Anfield has already been identified.
Don't expect a new-look Norwich next season
Barring a monumental collapse, Norwich City will be a Premier League team next season as they plump up a 10-point cushion atop the Championship.
The protagonists behind their success are very familiar.
Aside from Ben Godfrey and Jamal Lewis, Norwich sporting director Stuart Webber held onto the club's best players following last season's relegation. That stubbornness has paid off. Emiliano Buendia has revived his unique blend of creativity and combativeness, youngsters Max Aarons and Todd Cantwell are set to benefit from another promotion campaign, and, of course, Teemu Pukki is hoarding goals with a rate of 20 strikes in 31 appearances.
It's as if Norwich never left.
Arteta is doing the best he can
Almost every week, win or lose, Arsenal manager Mikel Arteta compliments his team's performance and singles out certain statistics – often the amount of possession – that suggest the semblance of a plan. He did it again after Saturday's frustrating 1-1 draw at Burnley, where Arsenal's superiority went unrewarded.
A familiar suspect cost the Gunners points: Granit Xhaka, the former club captain, cannoned a pass off of Burnley striker Chris Wood that bounced into the net. It was unfortunate, it was maddening, and it was part and parcel of Xhaka's game. Since the start of the 2016-17 season, no player has committed more errors leading directly to a goal than the Swiss midfielder.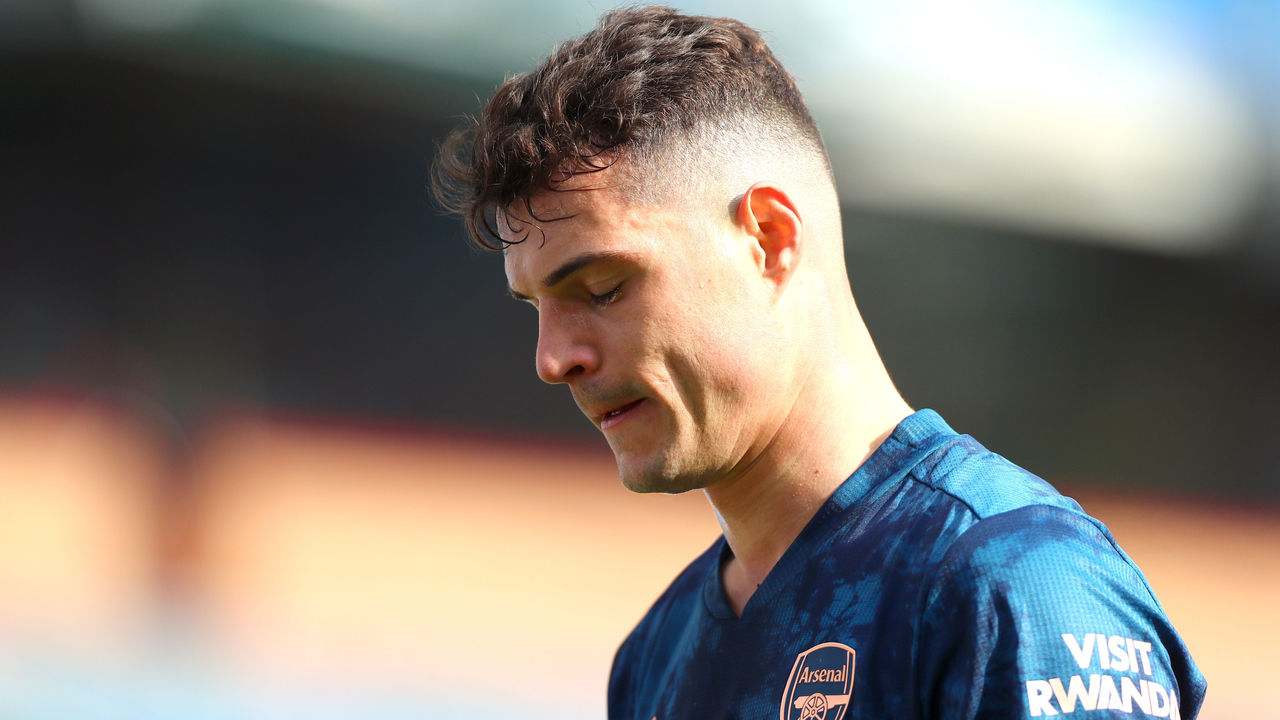 So, what's Arteta to do? No one can blame him for this setback, and he can't reasonably be expected to do much better with this squad of misfits. Over the last three months, Arsenal has posted the Premier League's fourth-highest expected-goals difference, which measures chances created against chances conceded. In other words, they're turning possession into something more meaningful. If the players convert more of their chances – and that's why they pay forwards the big bucks – then better results should come.
Southampton stop the rot
Southampton desperately needed that.
The Saints picked up their first league win in over two months Saturday by dispatching lowly Sheffield United, getting a penalty from James Ward-Prowse and a thunderbolt from Che Adams in a crucial 2-0 victory.
You could see the weight being lifted off Ralph Hasenhuttl's shoulders after the final whistle. Southampton, who were flying early in the season, had collected just one point from nine matches prior to Saturday's triumph, a brutal stretch that dragged the club into the grips of the relegation battle.
Had Southampton not won at Bramall Lane, they would've been just four points clear of the bottom three, which would've been inconceivable earlier in the campaign when they looked like a threat for the European places.
Willian Jose's time in England may be short-lived
Willian Jose's opportunity to reignite his career at Wolverhampton Wanderers is slipping away. He has no goals from his first eight Premier League appearances. Sheffield United wing-back Jayden Bogle is hitting more shots on target per 90 minutes than Jose.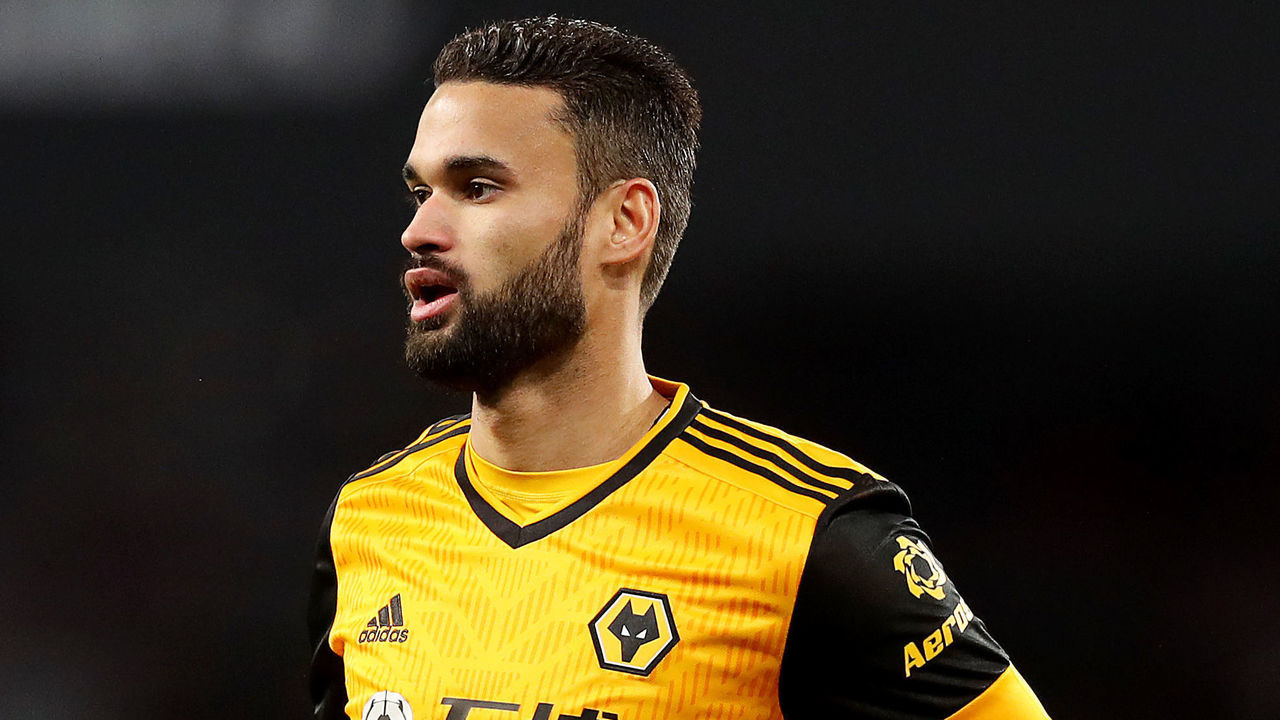 The on-loan Real Sociedad marksman has drawn praise for his hold-up play in the past and he can go on hot streaks, but it's not happening for him in the Black Country. He looks like a player blighted by confidence issues as he repeatedly mistimes his runs and sometimes appears to hide behind defenders rather than show for the ball.
Wolves have an option to buy Jose at the end of his loan stay, but it'll take a drastic reversal in fortunes for the club to exercise that clause.
Was Murray the answer to Brighton's scoring woes?
Glenn Murray is 37 years old and isn't exactly scoring for fun at Nottingham Forest, where he's reunited with former Brighton & Hove Albion manager Chris Hughton. However, his natural finishing and leadership could've been the difference for the Seagulls this term.
Murray departed Brighton for good in February as the club's second-highest scorer with 111 goals and has left behind a team that can do everything but put the ball in the net. Brighton's second-best league finisher this season is defender Lewis Dunk with three goals.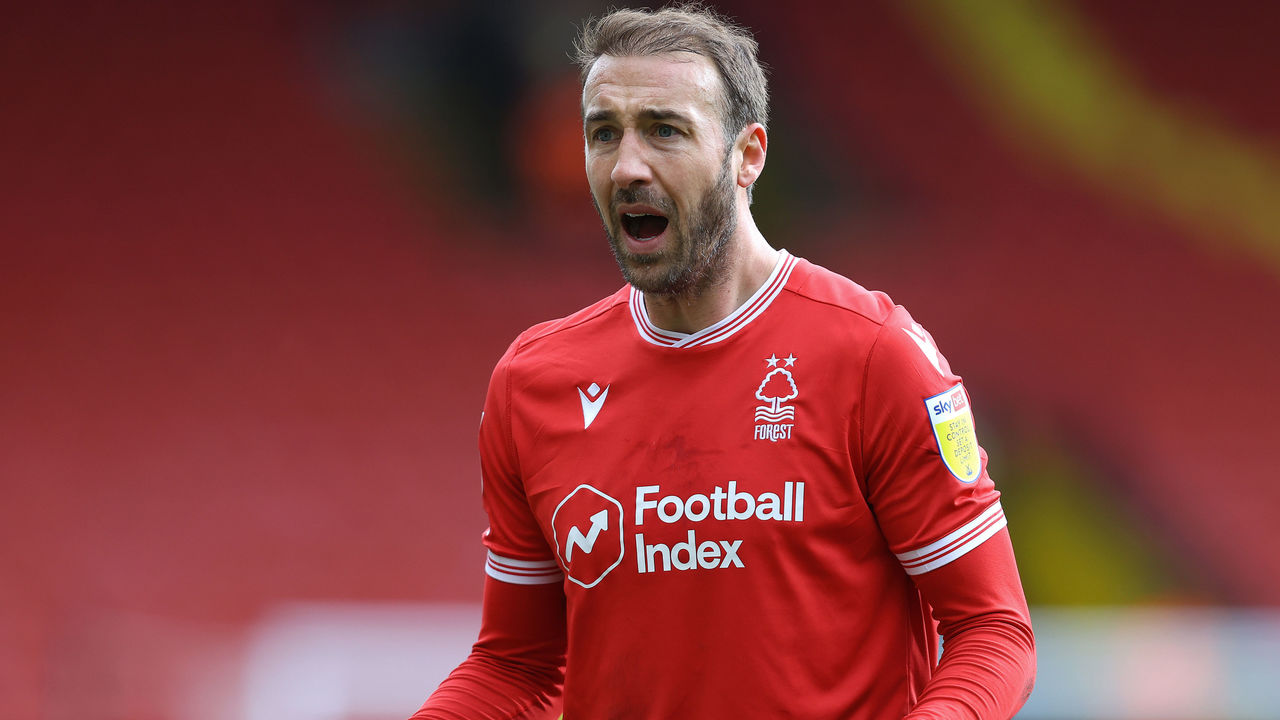 Graham Potter's Seagulls are certainly more mobile and less airborne than the teams Murray spearheaded on the south coast. But with the veteran's poaching instincts, it's difficult to envisage a scenario where he wouldn't have challenged Neal Maupay, Danny Welbeck, and Aaron Connolly's collective Premier League goal tally of 11.
Leicester collapse talk is premature
Whatever Brendan Rodgers said at halftime, it worked. Brighton tore Rodgers' injury-ravaged Leicester City side to pieces in the first half, but the visitors bounced to life after halftime with a courageous performance to end their winless run.
While Brighton 'keeper Robert Sanchez's costly mistake played a major role in deciding the match, it was still a crucial, confidence-boosting win for a Leicester team that's struggled to cope after injuries to James Maddison and Harvey Barnes, among other important players.
Leicester City now have a golden opportunity to solidify their place among Premier League title contenders with a mouthwatering encounter against last-place Sheffield United before the international break.
Liverpool's baffling scoring woes
Liverpool keep finding ways to hit new, historic lows during their staggering run of home futility. More than the defeats themselves, the Reds' inability to score goals has been the standout feature of their unfortunate losing streak at Anfield, which was extended to six matches by Fulham on Sunday.
Some of the figures make for harrowing reading: The reigning champions have failed to find the net with their last 115 shots – excluding penalties – at home in the Premier League; Everton have more league goals (2) than Liverpool (1) at Anfield in 2021. And, the piece de resistance:
On multiple occasions in recent weeks, Klopp has highlighted his team's poor final passing and decision-making in key attacking moments as the culprits for the lack of goals.
After Sunday's defeat, the German, appearing about as flabbergasted as everyone else over his team's struggles, offered a much simpler explanation: "We don't score goals, and that's a big problem."
Fulham have enough to avoid drop
Yes, Liverpool made seven changes to their lineup and were forced to start an untested center-back pairing for the umpteenth time this season. But Fulham were full value for their 1-0 victory over the floundering reigning champions.
The Cottagers weathered pressure when they had to, but even in moments when the home side dictated the tempo, Fulham looked threatening on the counter. A team that was a disastrous mishmash of random players during its previous spell in the top flight now looks like a more cohesive unit, and Scott Parker deserves plenty of praise for building that stability.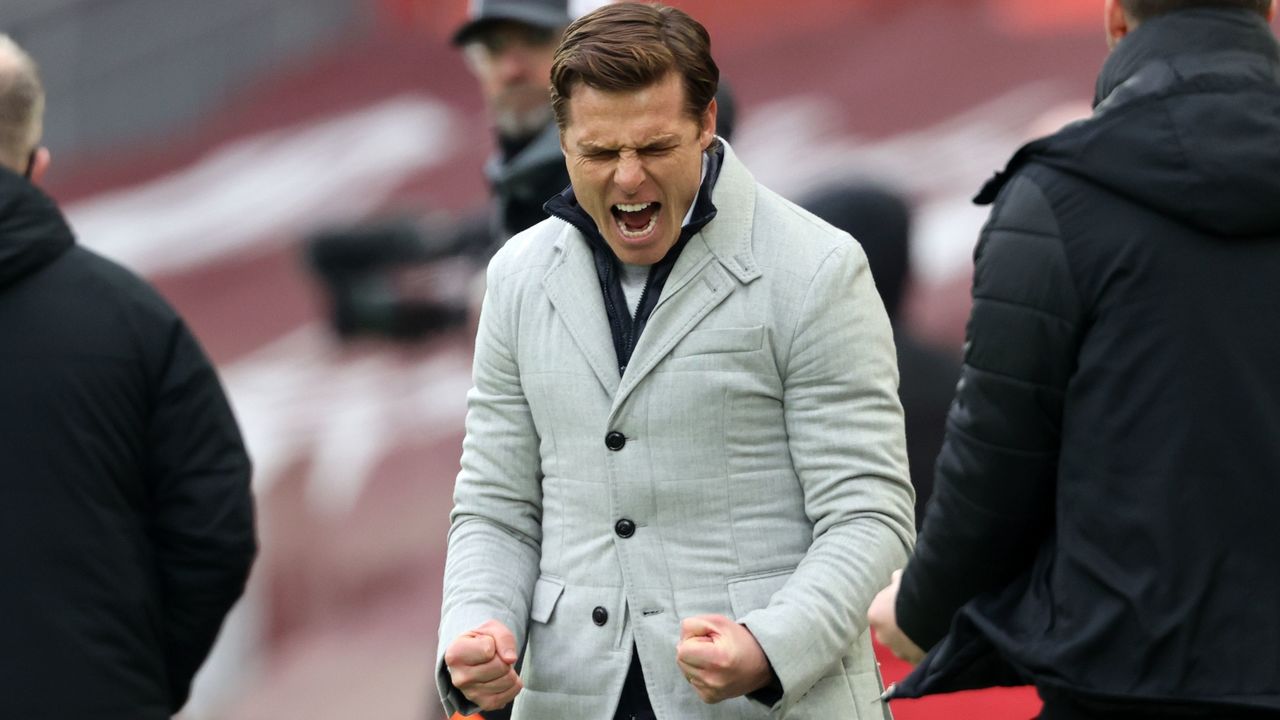 Mired in the relegation battle at the moment, Fulham appear a good bet to drag themselves out of the bottom three. At least one of Parker's peers feels the same way.
"That Fulham would cause us problems today was clear," Klopp said after the match. "In the end, I think we all agree a team like this should stay in the Premier League."
Penalties for everyone
Referees, both on the pitch and in the VAR booth, have been doing their best impression of Oprah Winfrey giving away cars to her studio audience. Bruno Fernandes' second-minute penalty against Manchester City on Sunday was the 92nd spot-kick taken in the Premier League this season, which equaled the total from the entire 2019-20 campaign.
There are a variety of potential explanations. Changes to the handball law – even if nobody really knows what the law is or should be – are an obvious culprit. A congested schedule, with resultant injuries and lineup changes impacting the solidity and continuity of backlines across the league, is another.
Whatever the reason, though, one thing is clear: In 2021, you better have at least one player on the pitch who can deliver from 12 yards out.
Shaw is league's best left-back
Not so long ago, there were doubts over Luke Shaw's future at Manchester United. The Southampton product struggled to usurp Brandon Williams at left-back during parts of last season. Then, United brought in Brazilian international Alex Telles a few months ago as extra competition for Shaw.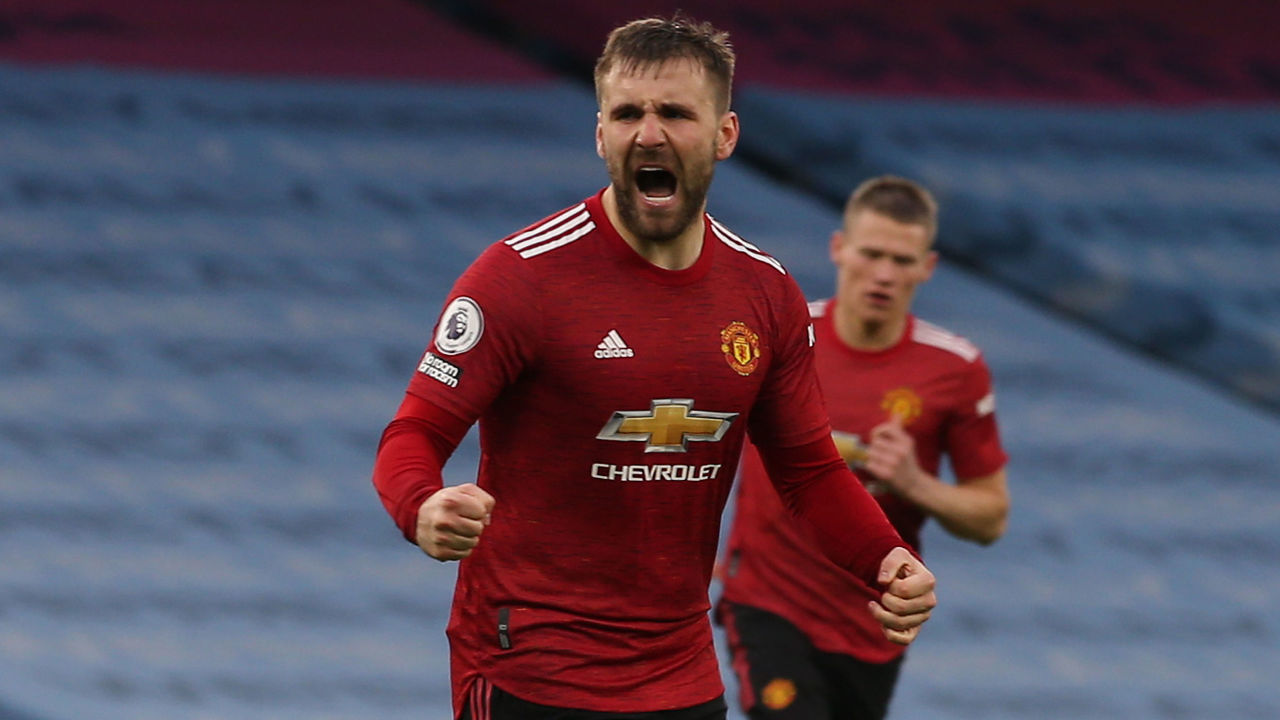 But Shaw isn't just United's top left-back nowadays. He's the league's best left-back.
The 25-year-old, who's been his side's standout player since Fernandes has shown signs of fatigue in recent weeks, led United's assault on City's right-hand side in Sunday's 2-0 derby win at the Etihad Stadium. He held a wide position when his team was in possession, combining well with Anthony Martial and Marcus Rashford, and Shaw kick-started the attack that resulted in his neat finish when he evaded Joao Cancelo and charged into the space behind the City man.
Whether Ole Gunnar Solskjaer's reign includes silverware or not, the Norwegian will always have the huge improvements of Shaw, Rashford, Scott McTominay, and others to add to his resume.
Sterling had one of those days
Raheem Sterling never looked like he'd break his run of 22 scoreless matches against Manchester United, but he had his chances.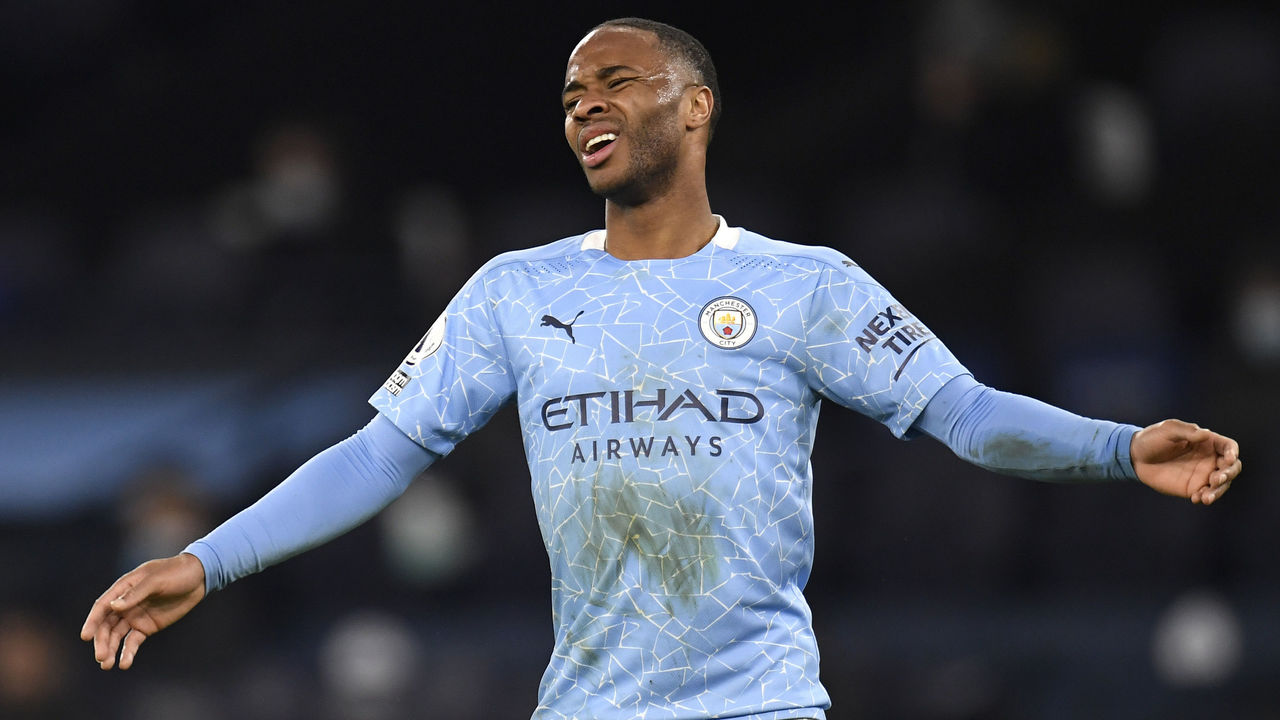 His most inviting chance was with 78 minutes gone when Kyle Walker's dangerous delivery from the right dipped toward the City attacker. But Sterling, for all of his obvious qualities, has never possessed a true clinical edge, and he missed the ball entirely. He allowed himself to be distracted by Victor Lindelof's presence in front of him.
Then, a few minutes later, Sterling steered a free header well wide of Dean Henderson's upright.
Sterling's habit of blowing clear opportunities is what differentiates him from the game's very best attackers.
Mourinho has adapted
When Gareth Bale was selected to play from the first whistle for last weekend's match against Burnley, it was only the second time he'd started alongside Harry Kane and Heung-Min Son at Tottenham Hotspur.
Jose Mourinho has now named that three-man strikeforce in three consecutive starting XIs and has complemented it with either Lucas Moura or Dele Alli operating behind Kane. The move marks a sharp left-turn for the notoriously defense-minded gaffer.
Spurs' record when starting with the Bale-Kane-Son trio is four wins out of four, with the cohesion between the Welshman and Englishman particularly fruitful in Sunday's 4-1 romp versus Crystal Palace. Finally, Mourinho has realized the most pragmatic way for his team to obtain wins is to help his attackers rather than inhibit them with unadventurous game plans.
Having Kane in the type of scintillating form he's shown this season doesn't hurt, either.
Tottenham might be fun to watch again.
Jamie Carragher won the weekend
Liverpool may be in shambles on the pitch right now, but beloved former defender Jamie Carragher did his best to restore some of the club's pride by absolutely roasting punditry pal Gary Neville's short-lived managerial career.
At least the Reds weren't the only ones to take a big L this weekend.