theScore examines the most important Premier League developments from the weekend, dissecting the big talking points after a busy slate of action.
City's winning streak is simply incredible
Let's put Manchester City's 20-match winning streak into context. It started back in December when Pep Guardiola's side was languishing in nine place, and it continued while the team dealt with a COVID-19 outbreak. It continued as Sergio Aguero battled the virus and injury, and it continued despite the prolonged absence of Kevin De Bruyne. City have averaged around three days of rest since the run began. None of it has mattered.
So, yes, it's one of Guardiola's finest moments as a manager. He's achieved near perfection in the most difficult circumstances. City's riches – and the depth of their bench – have certainly mitigated the effects of the ongoing pandemic. There's a lot of talent to go around. But they've been consistent, competing on all fronts while their competitors struggle to maintain tempo. Few teams can say that.
Guardiola has coaxed career-best performances out of Joao Cancelo, John Stones, Ilkay Gundogan, Phil Foden, and Gabriel Jesus, and he's done it while changing City's style of play. They've run less, become more direct, and used possession as a form of defense. Even if the streak ends sometime soon, they've put themselves in prime position to win multiple trophies this season.
Stones-Dias pairing is impenetrable
There's much more to it than this – being stout defensively is a total team effort based on a variety of factors – but we'd be remiss not to mention that John Stones and Ruben Dias are quickly becoming an elite center-back pairing. The two have started 16 Premier League matches together this season, scoring more goals between them (four) than the team has conceded (three) in those games. Whatever way you slice it, that's astounding.
West Ham impress in defeat
As outlined above, Manchester City are virtually unstoppable right now, steamrolling just about everything in their way during their winning streak. Against that backdrop, West Ham's performance on Saturday was even more impressive. Despite the defeat, the Hammers arguably outplayed the league leaders, crafting more clear-cut opportunities.
After years of rolling out a mishmash of a squad that lacked cohesion, West Ham now look like a solid unit. They're sturdy through the middle and, as they showed Saturday, creative enough to cause problems for even the most stingy backline in the country; Jesse Lingard, in particular, looks reborn since his move to the club.
David Moyes, unfairly maligned for large portions of his career, deserves huge praise for turning things around.
Why don't referees face the media?
Brighton & Hove Albion captain Lewis Dunk brought up a good point during his impassioned rant against Premier League referees: Why don't they ever speak to the press? Players and managers often face the music after bad performances, but referees never do. Of course, officials face significant backlash online and can become the target of reprehensible threats, but is it not in their interest to speak up and defend their decision-making process when they come under scrutiny? Would it not serve to humanize them to the viewing public?
Dunk didn't receive an acceptable explanation when referee Lee Mason and the Video Assistant Referee on hand, Richard West, denied him what looked like a fair goal. Dunk lined up to take a free-kick in the first half of Saturday's match against West Bromwich Albion and rifled it in when Mason blew the whistle. But Mason then blew his whistle a second time, just before the ball entered the net. The Premier League released a short statement about the call, but the rationale behind it remains a confounding mystery.
Are Brighton cursed?
The evidence is certainly piling up after yet another crushing, almost incomprehensible defeat:
Brighton became the first team to miss two penalties in a Premier League match since 2019.
In their last three league games, they've had 66 shots, including 20 on target, and managed to score just once.
On the season, the Seagulls have racked up only 26 goals despite an Expected Goals total of 37.7.
Part of the issue, to be sure, is a lack of quality finishers, but some of this is just plain old bad luck. Will it turn?
Leeds remain predictably unpredictable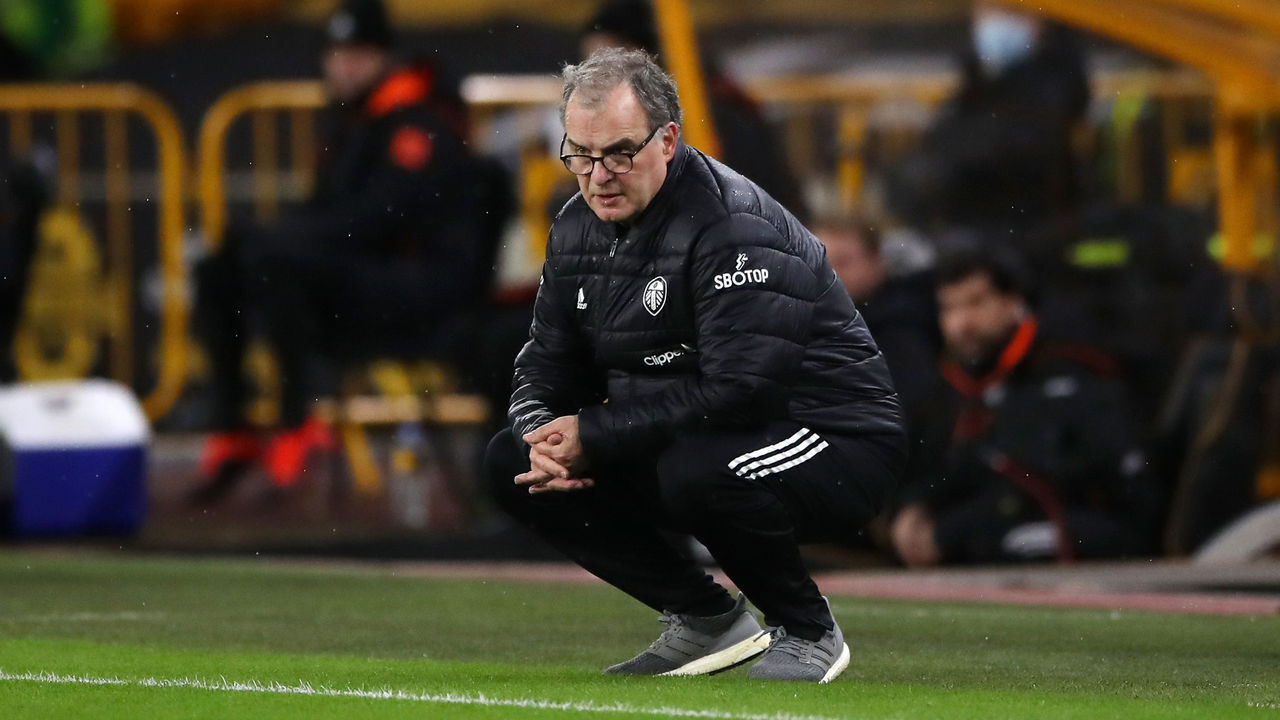 At this point, even Marcelo Bielsa probably doesn't know what to expect from his team on any given day. Leeds United, who fell to Aston Villa on Saturday, haven't won more than two consecutive league matches all season. On the flip side, though, they're yet to lose more than two in a row. Just when it looks like they might be threatening to find some consistency, they lay an egg, and just when it seems like they could be on the verge of a serious slump, they manage to snap out of their funk.
Only Leeds could follow up a 5-2 win with a 6-2 defeat four days later, which is precisely what happened earlier this season.
Those types of wild swings, born in part out of the breakneck tempo that Bielsa demands of his team, make Leeds arguably the most exciting side in the league for neutral viewers to watch.
Willian shows signs of life
In a surprising twist, Willian wasn't awful for Arsenal this weekend. On the contrary, he was quite good, registering an assist and playing a primary role in setting up another tally in the comeback win over Leicester. What a time.
The Brazilian winger, 32, was a puzzling signing when he joined a club that very obviously should have been handing the keys over to its growing stable of young contributors this past summer. All told, it's been a rough season for the former Chelsea stalwart, but his influential display on Sunday could prove to be a turning point. Arsenal are still involved in multiple competitions, so having another useful option out wide can only be beneficial for Mikel Arteta, especially if Willian's potential resurgence can coincide with Nicolas Pepe's.
Injuries mounting for Leicester
The injury bug played a massive role in Leicester's inability to secure a top-four finish last season, hampering their Champions League push down the stretch before culminating in the disappointing loss to Manchester United on the final day of the season that consigned them to fifth place.
History is threatening to repeat itself.
The Foxes, already without the likes of Wesley Fofana, James Justin, and creative fulcrum James Maddison, among others, lost Harvey Barnes and Jonny Evans to ailments in Sunday's defeat to Arsenal. The former, who has been one of Leicester's standout performers this season, was stretchered off with a knee injury that will require surgery and keep him out for a minimum of six weeks, manager Brendan Rodgers said.
Leicester look comfortable in third place right now, but the likes of Chelsea and Liverpool are lurking just outside the top four.
Is Bale back?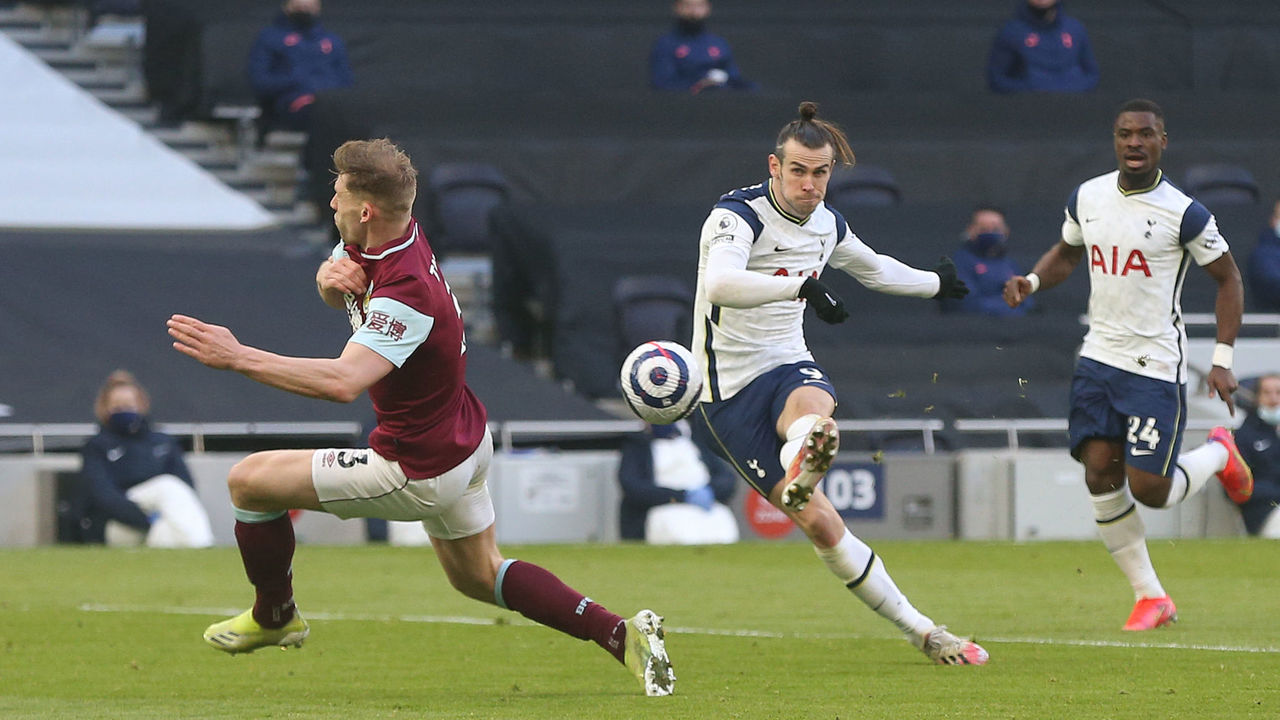 Gareth Bale's return to Tottenham Hotspur has largely been a dud thus far, with the Welshman's lingering fitness concerns and Jose Mourinho's apparent lack of trust combining to limit the winger's opportunities.
The tide seems to be turning, though. Finally. With the caveat that his performance came against Burnley, Bale was superb on Sunday, scoring a pair of goals – one an instinctive finish and the other a classic left-footed curler – while also adding an assist with a lovely long ball for Harry Kane.
He's now been directly involved in eight goals in his last four appearances across all competitions for Spurs, but more than that, he has shown flashes of the explosive athleticism that, at his peak, made him an absolute nightmare to defend in wide areas. If Bale can stay fit – a very big "if" – perhaps his move back to north London will indeed offer more than just nostalgia.
Newcastle need someone to score goals
Already without leading scorer Callum Wilson through injury, relegation-threatened Newcastle United saw human Energizer Bunny Miguel Almiron and creative dynamo Allan Saint-Maximin leave Saturday's 1-1 draw against Wolverhampton Wanderers with ailments of their own.
Manager Steve Bruce was understandably concerned after the contest; the Magpies have just 27 goals in 26 league matches this season, and Wilson, Almiron, and Saint-Maximin have combined for 16 of them.
Their next-highest scorer? Jeff Hendrick, with two tallies to his name.
Keane vs. Redknapp – who ya got?
In lieu of any truly impassioned action this weekend, Roy Keane and Jamie Redknapp filled the void. The Sky Sports pundits got into an almighty argument over the quality of Tottenham's squad, with Keane lambasting the players and Redknapp offering a fiery defense.
Entertaining stuff that begs the question: Who's in the right here?
Red Devils too timid in big games
With their dour 0-0 draw against Chelsea on Sunday, Manchester United have now gone eight Premier League matches without scoring from open play against the proverbial "Big Six" sides. In seven league games against those teams this season – Manchester City, Liverpool, Chelsea, Arsenal, and Tottenham – they have just one goal: a penalty from Bruno Fernandes.
Ironically, that goal came in the 6-1 hammering at the hands of Spurs, which may have had an adverse effect on Ole Gunnar Solskjaer's approach to marquee matchups. Since that humbling result, United have looked timid in big league games, often appearing content to settle for a point as long as they don't open things up and risk getting blown away again.
There's nothing "wrong" with that approach, technically, but it doesn't exactly fit with the squad's characteristics, nor does it inspire confidence that they can make up the ever-growing gap on City.
Should this have been a penalty?
At this point, who the hell knows? Not the referees, apparently, as each week seemingly brings with it more inconsistencies with the way the handball law is applied, and, crucially, how VAR does (or doesn't) intervene.
Did the ball hit Callum Hudson-Odoi's hand? Absolutely. Was it intentional? Definitely not. Should that matter? Good question. Around and around we go.
Big penalty controversy brewing
More noteworthy – and controversial – than the big non-call at Stamford Bridge was the apparent reasoning behind it. Referee Stuart Attwell reviewed the pitchside monitor after being urged to check the play by VAR but decided to stick with his original decision.
After the match, Luke Shaw said Attwell told Manchester United that he didn't award the spot-kick because he was worried doing so would cause too much controversy.
"The referee even said to H (Harry Maguire), 'If I say it's a pen, then it's going to cause a lot of talk about it after,'" Shaw explained. "I don't know what happened there. H said they got told it was a pen."
If that is indeed what happened, and officials are afraid to make decisions based on the scrutiny they'll face, then we have a much bigger issue than clarifying the handball rule.
In trying to avoid controversy, Attwell has created plenty of it.
Liverpool finally clean the slate
Liverpool's 2-0 win over Sheffield United was routine, comfortable, and stress-free. In other words, it was exactly what the reigning champions needed.
The Reds could've scored a couple more against the Premier League's last-place team. But the most important thing is that Jurgen Klopp's best players finally looked themselves. Trent Alexander-Arnold, who had been relatively subdued in the last few matches, turned in a sterling performance, and the front three finally clicked again.
Because lest we forget, Liverpool had been reeling from a series of poor results and besieged by so much personal grief. In a few short weeks, Klopp lost his mother, and goalkeeper Alisson lost his father. Even if football means relatively little at times like these, the team will surely appreciate the positives Sunday's performance provided.