Over the next 12 months, a fresh crop of footballers will establish themselves atop the men's game. Here, theScore looks at some talented youngsters – aged 21 and under – who are set to flourish in 2022, while deliberately excluding those who made our lists in previous years.
Previous selections: 2019 | 2020 | 2021 (Part one and two)
Yacine Adli ??
Club: AC Milan | Age: 21 | Position: Attacking midfielder
AC Milan quietly executed a shrewd piece of business by signing Adli this past summer. You can see why. The Frenchman, who's spending the season on loan at Bordeaux to continue his development, can take you by surprise with the kind of mesmerizing quick feet that you don't typically associate with someone of his rangy physique.
Julian Alvarez ??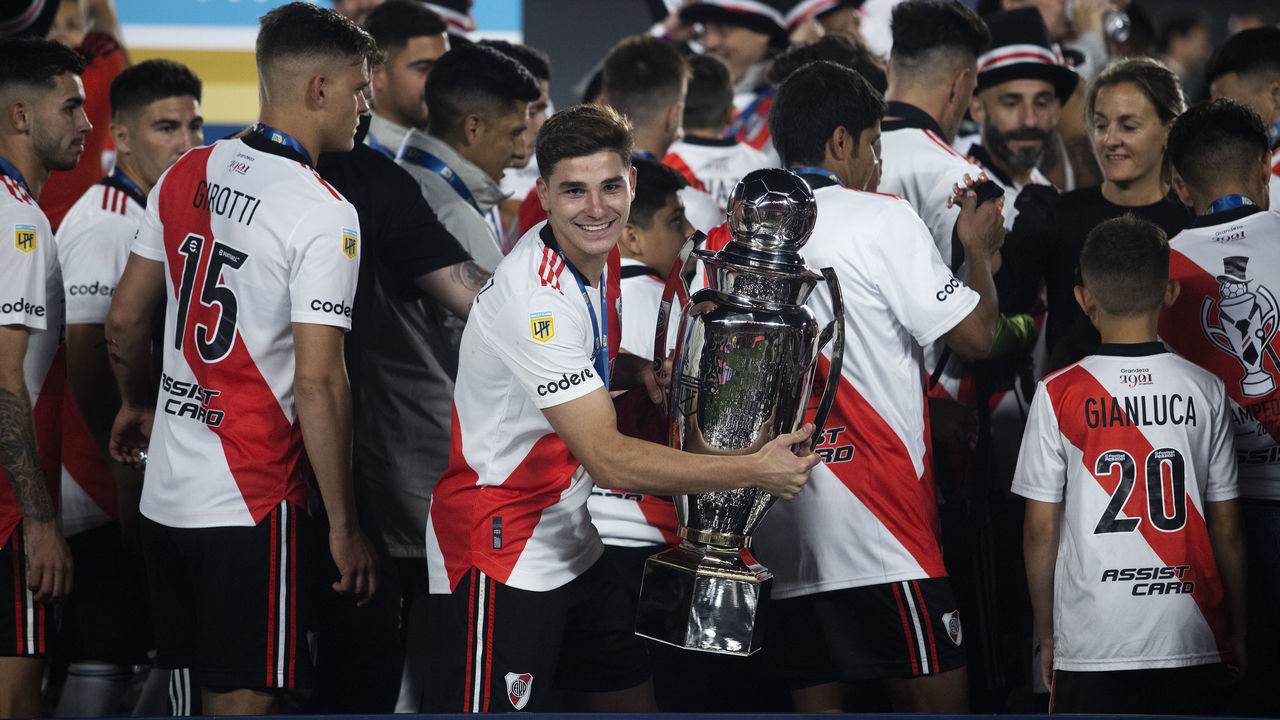 Club: River Plate | Age: 21 | Position: Forward
Alvarez trained with Real Madrid before he was a teenager, but it's at River Plate where he's exploded with 19 goals and seven assists over his last 16 appearances. The attacker seemed destined to use Major League Soccer as a stepping stone into Europe, but his influential role in River's league triumph may mean he bypasses North America on his way to the top.
Ander Barrenetxea ??
Club: Real Sociedad | Age: 20 | Position: Winger
Alexander Isak (22) isn't the only rising star at the Anoeta right now. Barrenetxea, a tricky dribbler who typically operates on the left wing, has caught the eye in limited action for Real Sociedad this season. Able to cut inside and beat multiple defenders with one mazy run, the Spanish youth international is the latest to emerge from the Basque club's famed academy.
Antony ??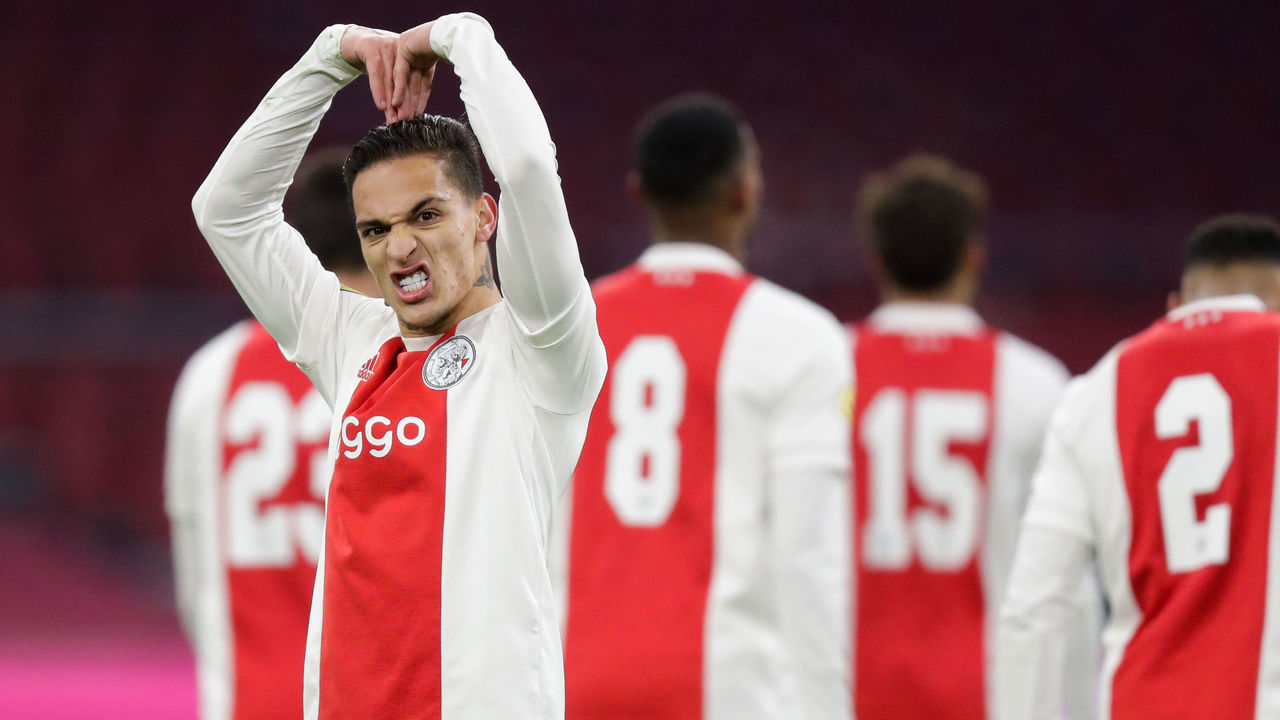 Club: Ajax | Age: 21 | Position: Winger
Ajax are one of the most exhilarating sides to watch in Europe thanks in part to the inventiveness and trickery of the left-footed Brazilian. Antony has made a habit of cutting in from the right wing and either finding the net himself or teeing up the likes of Sebastian Haller; the explosive youngster has racked up five assists in as many Champions League matches this season.
Armando Broja ??
Club: Chelsea | Age: 20 | Position: Forward
Broja had to bide his time for the first league start of his Southampton loan spell and his work ethic has been questioned by Saints boss Ralph Hasenhuttl, but he's finally taking the chance to prove himself. He's the club's top scorer with six goals despite starting only nine matches across all competitions but needs to learn to use his 6-foot-3 frame more effectively when holding up the ball.
Maxence Caqueret ??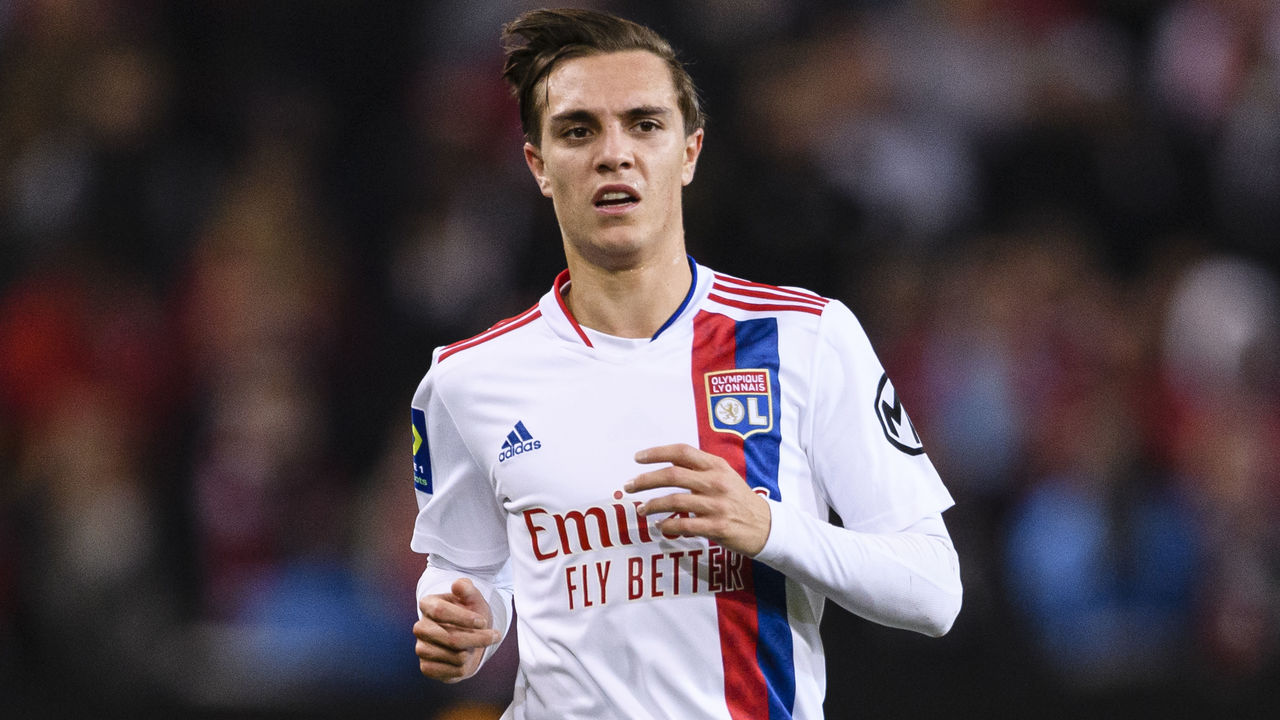 Club: Lyon | Age: 21 | Position: Midfielder
Caqueret has been one of the few bright spots for a struggling Lyon side this season. A product of the club's fabled academy, he captained the team at every level before leaping into the senior squad. Though slight and diminutive in stature, the French midfielder is smooth as they come on the pitch, and he reads the game so well that he always seems to be in the right place.
Jonathan David ??
Club: Lille | Age: 21 | Position: Forward
David is already a star. The forward has scored 12 times in the 2021-22 Ligue 1 campaign – just one goal behind his tally from Lille's 2020-21 title-winning season – and he powered Les Dogues to the Champions League round of 16 with three strikes during the group stage. David's seven goals and three assists in World Cup qualification have also put Qatar 2022 in Canada's sights.
Charles De Ketelaere ??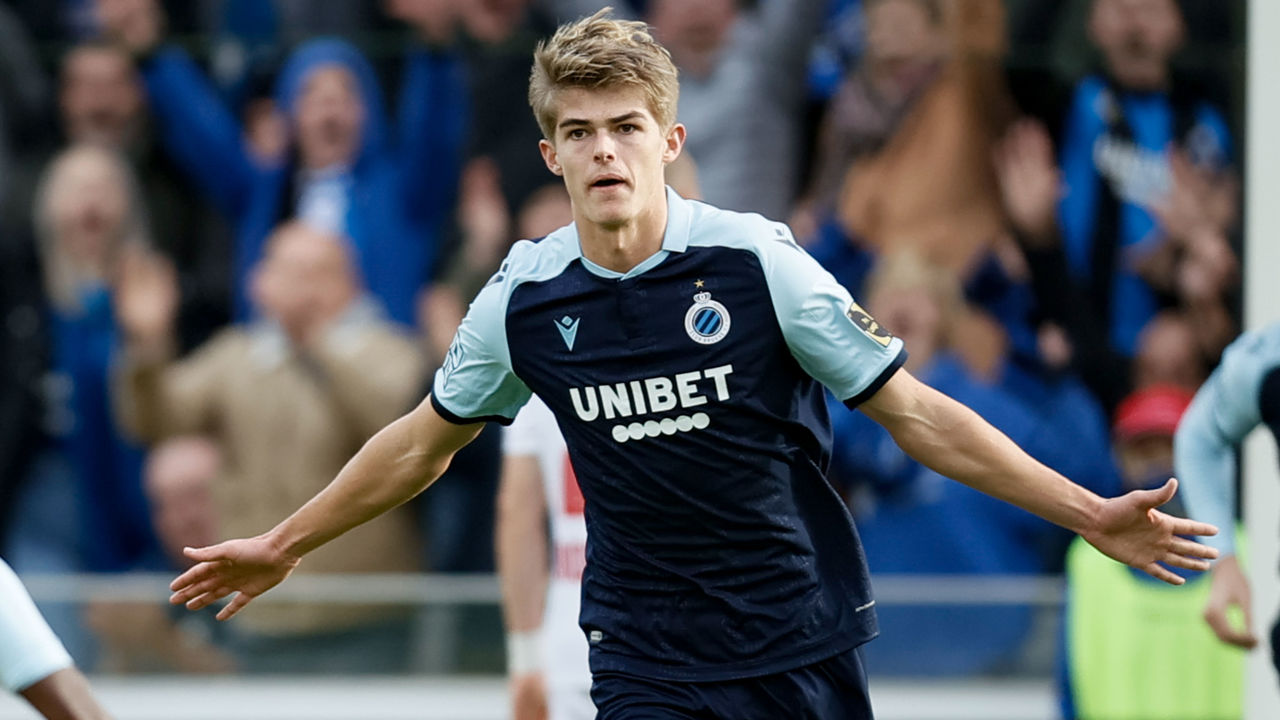 Club: Club Brugge | Age: 20 | Position: Forward
De Ketelaere is ready for the next step. After establishing himself in the Club Brugge senior side over the last two seasons, the young Belgian forward is enjoying a true breakout campaign, scoring nine goals – all from open play – and adding six assists, both career highs, through 21 matches. An opulent transfer, likely in the summer, beckons.
Conor Gallagher ?gbeng
Club: Chelsea | Age: 21 | Position: Midfielder
Gallagher is a contender for the 2021-22 PFA Young Player of the Year award. His aggressive work off the ball for loan side Crystal Palace can be overlooked due to the brilliance of his energetic, incisive play at the other end of the park. Chelsea have a real talent on their hands, though his style is arguably a better fit for a team like Jurgen Klopp's Liverpool.
Gavi ??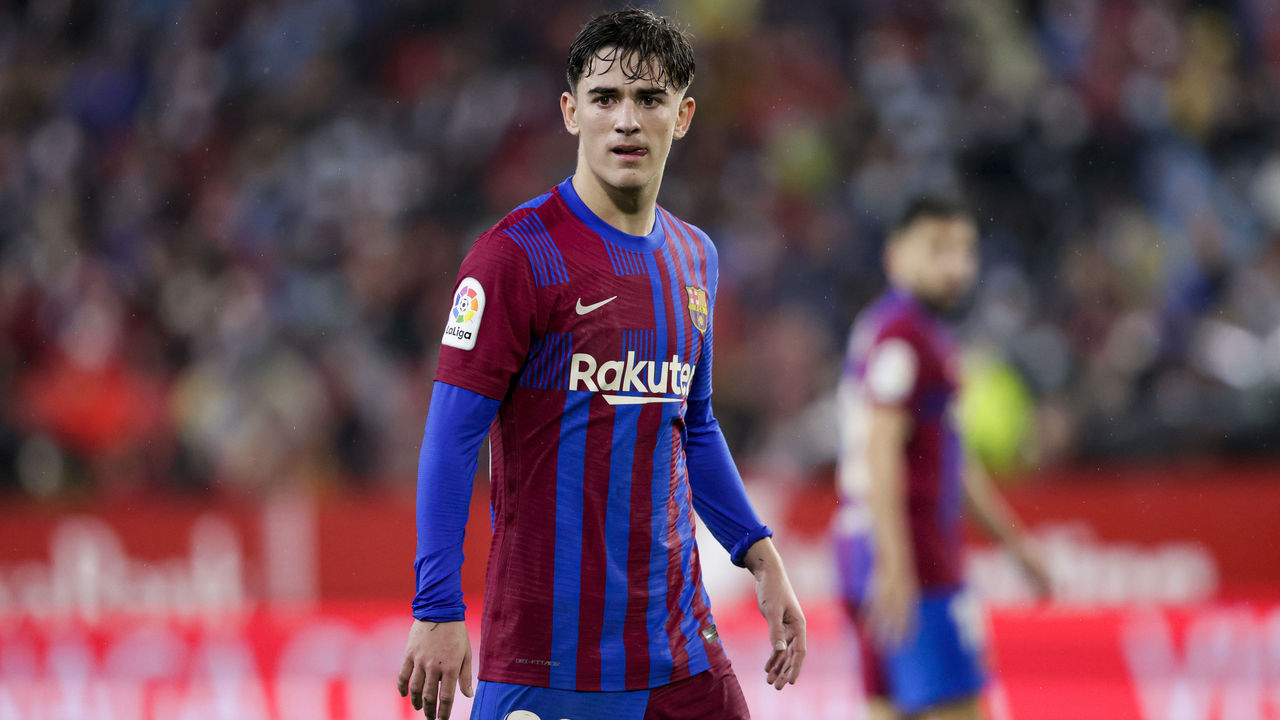 Club: Barcelona | Age: 17 | Position: Midfielder
Like compatriot Pedri before him, fellow teen sensation Gavi has enjoyed a meteoric rise at Barcelona. Controlling the midfield for one of the biggest clubs in world football is a herculean task, let alone for a 17-year-old, but with a mixture of poise and technique, Gavi makes it look frighteningly simple. His feel for the game is innate, and that's something you simply can't teach.
Tino Livramento ?gbeng
Club: Southampton | Age: 19 | Position: Right-back
Livramento has played the most Premier League minutes for Southampton this term despite only making his top-flight debut on the first weekend of the campaign. Such is his attacking threat, Livramento is the most-fouled defender in the division, and his excellent form has forced right-back Kyle Walker-Peters – one of the Saints' standout players last season – onto the left-hand side.
Lorenzo Lucca ??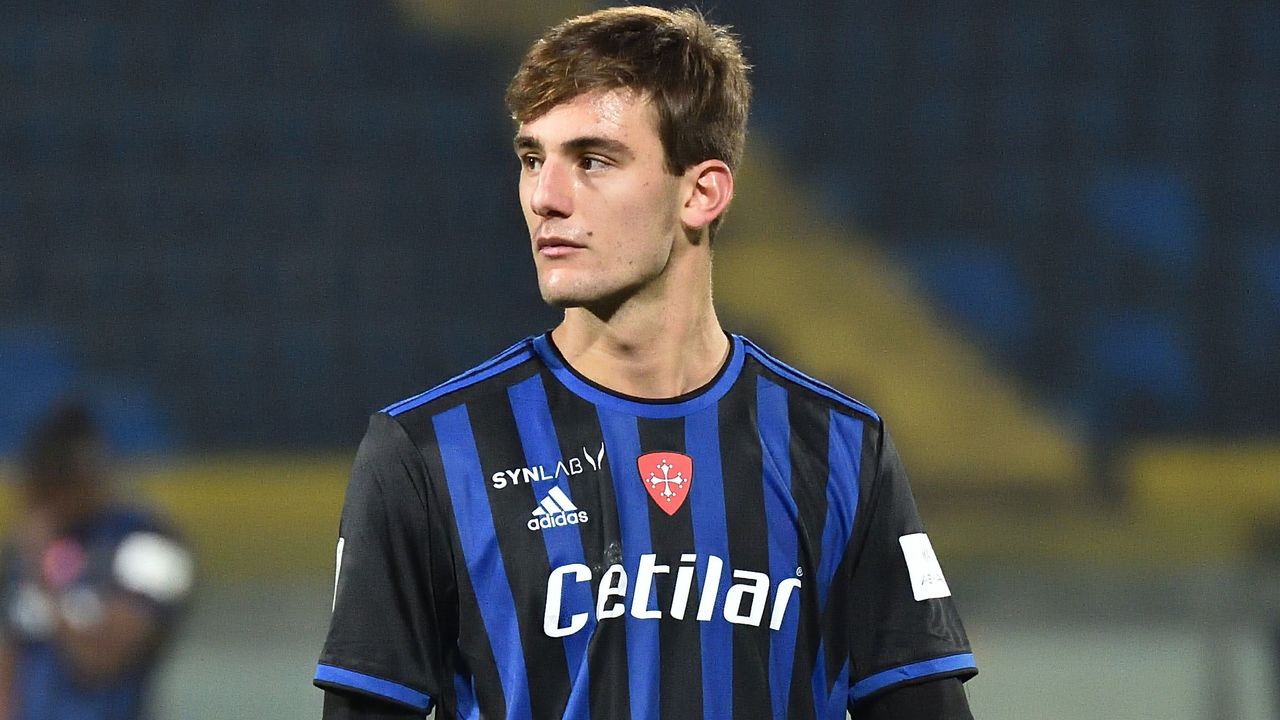 Club: Pisa | Age: 21 | Position: Striker
Lucca won't be playing in Italy's second tier for very long. The mountainous center-forward, who idolizes Zlatan Ibrahimovic, is the top scorer for Serie B-leading Pisa this season. Either via promotion or transfer, the striker dubbed the "Tower of Pisa" should get an opportunity to show off his devastating aerial prowess in Italy's top flight in 2022.
Jahkeele Marshall-Rutty ??
Club: Toronto FC | Age: 17 | Position: Winger
Marshall-Rutty's recent training sessions with Liverpool have earned the admiration of Reds midfielder Harvey Elliott, who urged the Canadian teenager to "sign" in an Instagram response. Through his rise up Toronto FC's ranks and 12 MLS appearances thus far, the winger has proven he can deliver pinpoint crosses, accelerate in an instant, and often make the right on-pitch decisions.
Gabriel Martinelli ??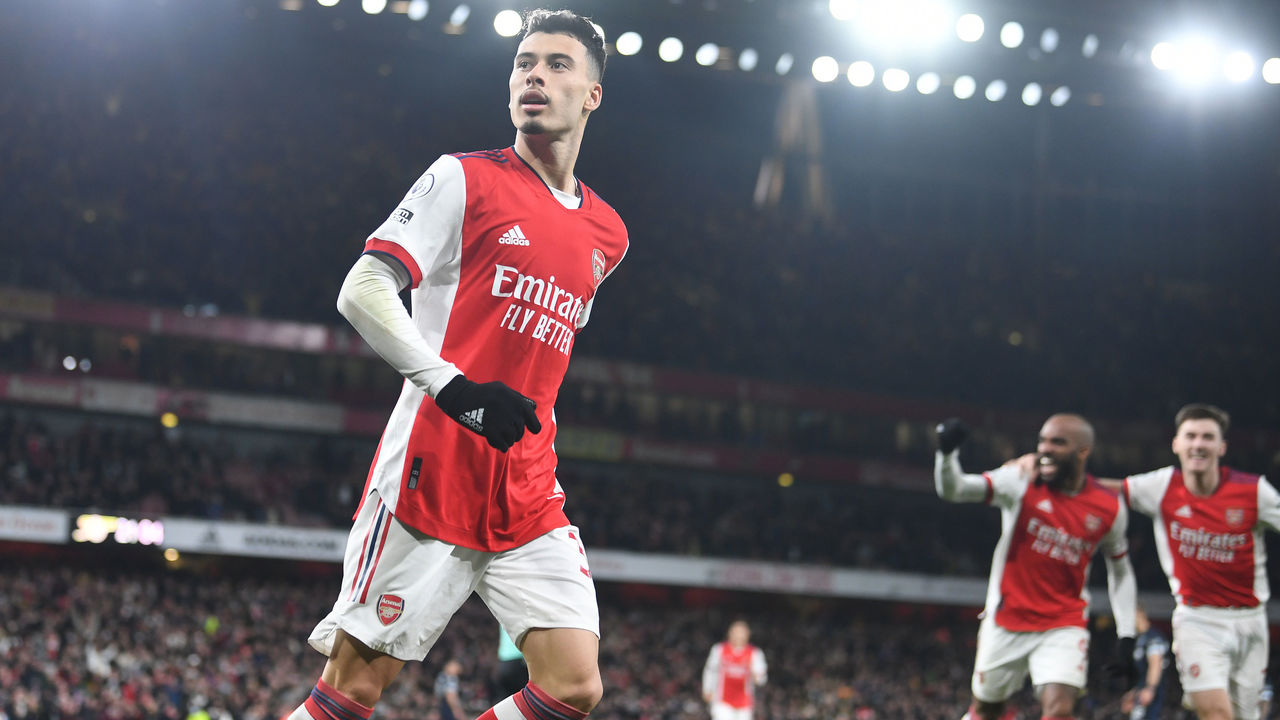 Club: Arsenal | Age: 20 | Position: Forward
The Martinelli hype has soared over his recent run in the first team. He's scored three over his past four league starts and regularly gets more touches of the ball and completes more dribbles than his fellow attackers. "He's come a long, long way because his energy, his passion, his commitment – it doesn't get much better than that, ever," Arsenal boss Mikel Arteta said in December.
Cole Palmer ?gbeng
Club: Manchester City | Age: 19 | Position: Attacking midfielder
Palmer is expected to get more game time for Manchester City following the sale of Ferran Torres. David Silva and Kevin De Bruyne have given Palmer advice on how to play the No. 8 role in the past, but his early senior outings have mainly been in attacking positions. He impressed in a fluid frontline when he scored from 18 yards during a cameo against Club Brugge in October and was a false nine the following month for his first Premier League start in a 3-0 win over Everton.
Ricardo Pepi ??
Club: FC Augsburg | Age: 18 | Position: Striker
El Tren has already had his breakout year. In 2021, Pepi was named MLS Young Player of the Year for his team-best 13 goals for FC Dallas and U.S. Soccer Young Male Player of the Year for three goals and two assists since his international debut in September. In light of that success, the fearless and fiercely competitive striker completed a record-breaking move to Augsburg.
Yeremi Pino ??
Club: Villarreal | Age: 19 | Position: Winger
Nobody has appeared in more league matches for Villarreal this season than Pino, who continues to show why he's regarded as a future superstar every time he gets on the ball. The Spanish club recently inked the exciting winger to a lengthy contract extension that, in true La Liga fashion, includes an €80-million release clause. That could eventually be a bargain.
Jesurun Rak-Sakyi ?gbeng??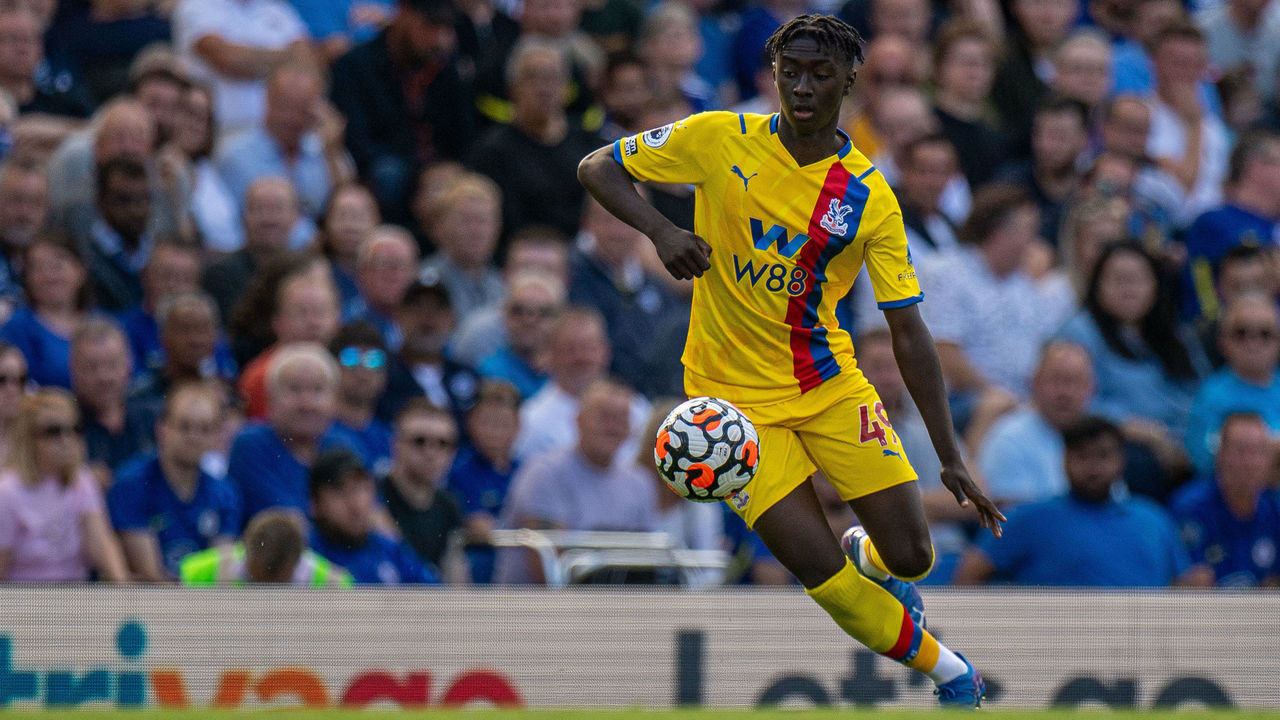 Club: Crystal Palace | Age: 19 | Position: Winger
Rak-Sakyi may have to wait until next season for an extended run in the first team, but the departures of Wilfried Zaha and Jordan Ayew – and potentially Jeffrey Schlupp – to the Africa Cup of Nations could present chances for him to be an impact sub in the coming weeks. He's scored 10 goals in 13 starts for Palace Under-23s this season, underlining his rapid improvement over the past 18 months.
Jacob Ramsey ?gbeng
Club: Aston Villa | Age: 20 | Position: Midfielder
Ramsey's a courageous midfielder who always looks to move his team forward, and he's thriving since Steven Gerrard identified him as a key player following the Scouser's appointment as Aston Villa manager in November. Ramsey's younger brothers are also at the club: Aaron, 18, made his senior debut in August and Cole is making an impression in Villa's younger ranks.
Nicolo Rovella ??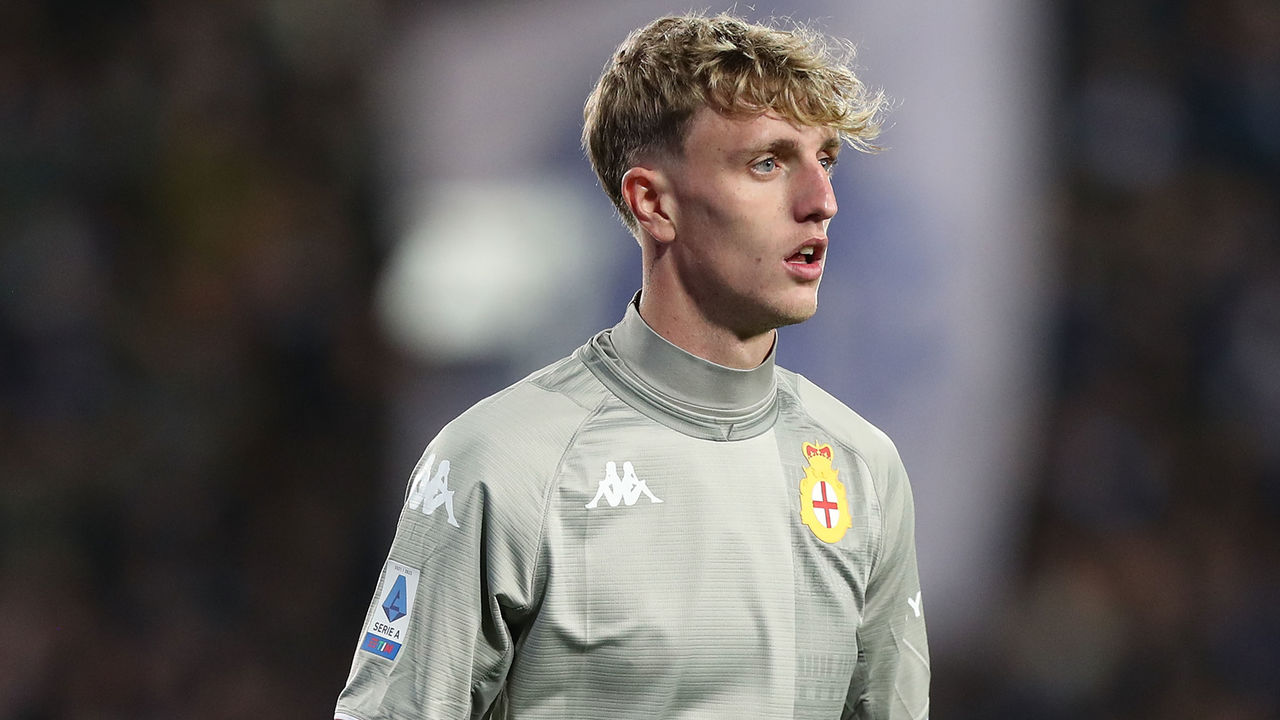 Club: Juventus | Age: 20 | Position: Midfielder
The answer to Juventus' longstanding midfield issues may already be in-house. Rovella, currently on loan at Genoa, is an assured central midfielder whose poise playing in front of the defense belies his youth. The feisty Italian is tidy in possession, has an impressive passing range, and balances that out nicely with significant defensive output.
Kamaldeen Sulemana ??
Club: Rennes | Age: 19 | Position: Winger
Sulemana has more successful Ligue 1 dribbles (50) than both Neymar and Kylian Mbappe this season, and he's accomplished that feat despite touching the ball only 522 times; the Paris Saint-Germain duo come in at 756 and 877, respectively. That, in a word, is electrifying. The blossoming Ghanaian is nightmare fuel for full-backs.
Nico Williams ????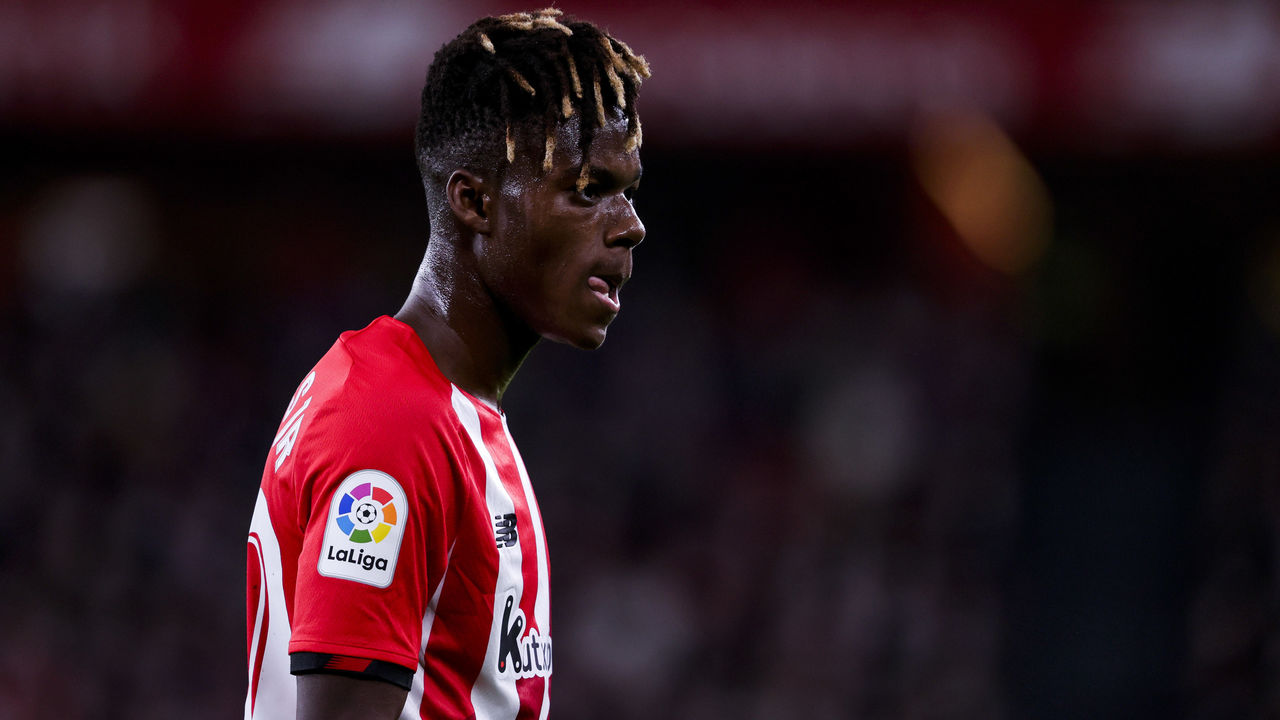 Club: Athletic Bilbao | Age: 19 | Position: Winger
The Williams legacy lives on at the San Mames. The younger brother of beloved ironman Inaki, Nico Williams is already establishing himself as a vital contributor at Athletic Bilbao; he's one of only three players to appear in every league match for the club this season. The teenager is quick, skilled, clever with the ball, and plays with a passion that fans adore.