theScore examines the most important developments and discusses the biggest talking points from Saturday's busy slate of Premier League action.
Manchester United's season unravels
Those who thought things couldn't get worse for Manchester United after last week's draw with Leicester City were proven wrong by Ralf Rangnick's uninspired men during Saturday's lifeless display at Goodison Park.
Facing a struggling Everton side in the midst of a battle to stave off relegation, Manchester United once again failed to get the job done, losing 1-0 in a contest fittingly decided by a goal that deflected off the much-maligned Harry Maguire. Though there was hardly anything Maguire could've done to get out of the way of Anthony Gordon's strike, United still had well over an hour to find an equalizer.
But the usual lack of creativity and urgency paved the way for a pitiful display that severely dents the Red Devils' hopes of qualifying for next season's Champions League. Having won less than half of their Premier League games under Rangnick, United face the realistic prospect of missing out on qualifying for Europe entirely.
Now that 17th-placed Everton have joined fellow basement dwellers Watford and Burnley in interrupting United's attempts to revive their campaign, the Red Devils' confidence is presumably at a season-low heading into the final seven games of the year, which include pivotal showdowns against Liverpool, Arsenal, and Chelsea.
Differing views on rivalries
An interesting dynamic is developing in Merseyside.
Everton, despite their aforementioned win Saturday, remain firmly entrenched in the relegation battle. Naturally, the Toffees' flirtation with the drop is generating plenty of smiles in the red half of town. It brings up an interesting question for Liverpool fans: Do you actually want Everton to plunge into the Championship?
For some, answering in the affirmative is easy and obvious. Others may grapple with it a little bit more.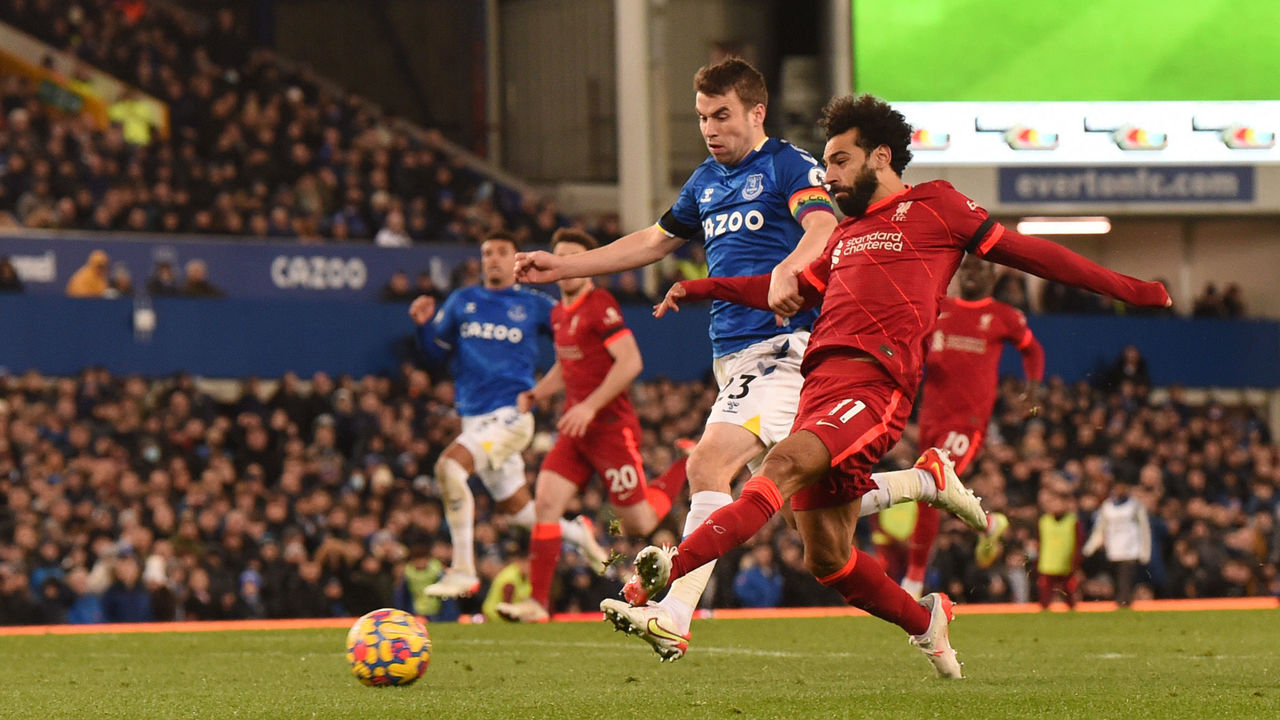 It's a question about the different ways people experience fandom, really. Is it "better" to see your hated rivals drop into the second tier and hold that over them for years, or do you prefer to enjoy the thrill of (likely) winning the derby at least twice per season, thus keeping the enmity fresh and alive? There is no correct answer. Both viewpoints are valid.
Following along with the feelings of Liverpool fans on social media in the coming weeks – as Everton's relegation either becomes reality or Frank Lampard manages to keep the team up – will be fascinating.
Arsenal's edge evaporates
Arsenal will only have themselves to blame if they miss out on qualifying for the Champions League for a sixth successive season.
Coming out of the international break, the Gunners controlled their own destiny thanks to a superior points total and games in hand on top-four challengers Tottenham Hotspur, Manchester United, and West Ham United. But that advantage is a thing of the past for a club in serious danger of missing out on a top-four place after Saturday's costly slip-up at home to Brighton & Hove Albion.
In desperate need of a positive response following a humbling midweek loss to Crystal Palace, Mikel Arteta's men hardly gave the Emirates Stadium anything to get excited about early on in a match against the low-scoring Seagulls. Whatever plagued Brighton's attack in the weeks before the team's visit to north London certainly wasn't an issue Saturday.
Arsenal paid for their poor start in the 29th minute when the visitors opened the scoring, while Enock Mwepu's brilliant strike padded Brighton's lead. Arsenal's furious charge late in the game was only good enough for a consolation goal.
Although the absence of injured stars such as Thomas Partey and Kieran Tierney didn't help, the result will ultimately go down as a colossal failure for a team running out of time to salvage the season and deliver a Champions League berth that their fans so desperately crave.
Tuchel gets desired response
Whatever Thomas Tuchel said, it worked.
On the back of conceding a combined seven goals in damaging defeats to Brentford and Real Madrid over the past week, the Chelsea bench boss held a private meeting in which he dressed down his players for the uninspired performances. Tuchel said the Blues had lacked structure, intensity, and investment – particularly in the defensive phase.
"It was not a discussion type of meeting, it was more that I gave my point of view, and that's sometimes also necessary," he told reporters on Friday.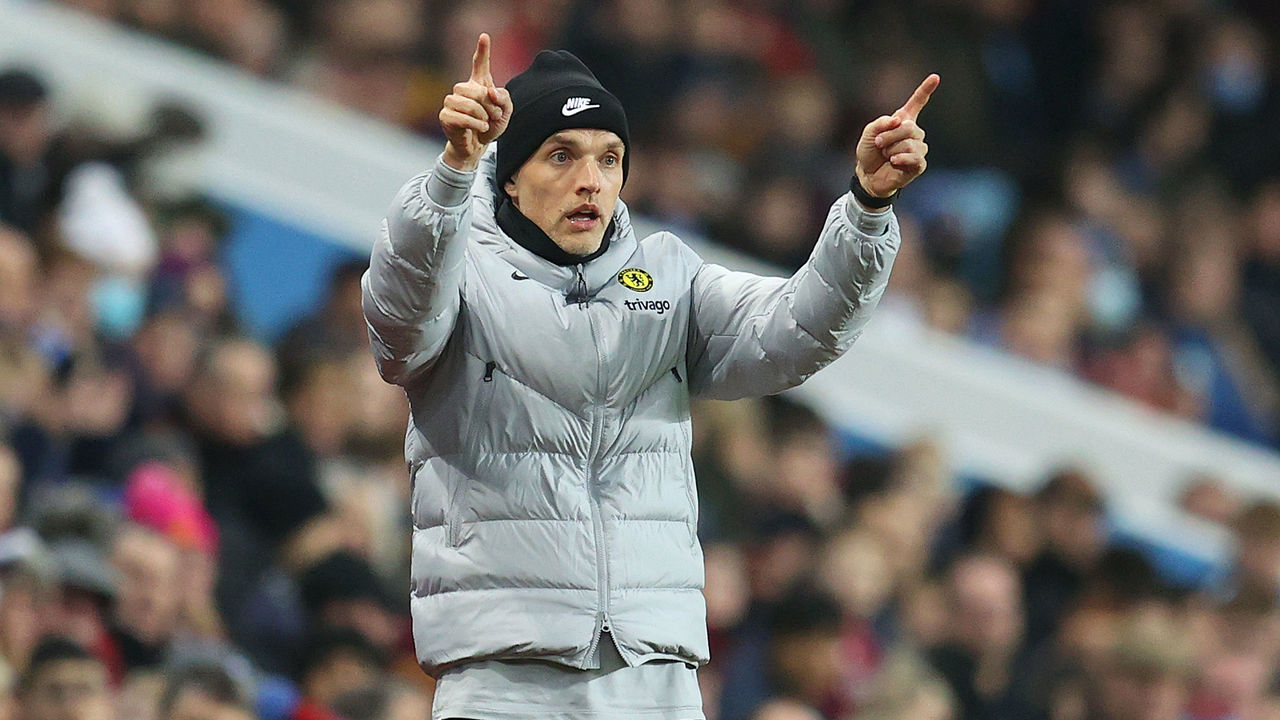 "I think it's necessary so that the players understand it. If the manager is sometimes angry, I think I had some reasons, and I presented my reasons and from there on we go," he added.
While the meeting didn't seem quite like the hairdryer treatment that Sir Alex Ferguson was famous for, coming from a typically sanguine character, it was a significant admission. It had the desired effect, too: Chelsea blasted Southampton on Saturday, scoring four times in the opening 31 minutes en route to a 6-0 win.
Southampton made life easy on the reigning European champions – the Saints seem to do this at least once every season – but there's a clear link between Tuchel's eruption and his team's performance. Being an astute tactical mind remains paramount to the success of any coach, but understanding how to manage people is still central to the job. Having been questioned in some circles for his handling of the Romelu Lukaku situation earlier in the season, the German undeniably got this one right.
"Sometimes you have to handle things like this, it isn't amateur football," Tuchel said.
The numbers behind a 'miracle'
Tottenham manager Antonio Conte used the word "miracle" when talking about Spurs' pursuit of a top-four finish earlier this month. While he perhaps didn't mean it quite like that, it's certainly fair to say the Italian has engineered an incredible turnaround given the state of the north London outfit just a few months ago.
Since Conte replaced Nuno Espirito Santo in November, Tottenham have collected 42 points, third-best in the league behind the two title front-runners, Manchester City and Liverpool.
Spurs' 4-0 win over Aston Villa on Saturday was their fourth consecutive victory. They've scored 14 goals in that spell to take control of fourth place and now control their own destiny in the Champions League race.
With Harry Kane, Son Heung-Min – who scored a hat-trick against Villa – and Dejan Kulusevski striking up a fruitful bond almost immediately after the latter arrived in January, Spurs – in true Conte fashion – have become absolutely devastating on the break.
What seemed impossible a short time ago is a real possibility now. Miracles do happen.