What preceded this era wasn't an abject failure as such, but the country of Wales is used to gatecrashing the global stage. Their footballers simply weren't matching up, going 58 years without appearing at a major tournament while others from the world of culture and sports – such as powerful vocalists and gifted rugby players – regularly surfaced from the nation of just three million people.
The scrapbooks of top-grade footballers like Ian Rush, Gary Speed, and Ryan Giggs had few triumphant international days to break up the clippings from their club careers. Wales, it seemed, would never be a true footballing nation.
But that's all changed over two European Championship campaigns. The class of 2021's eventual round of 16 elimination to Denmark was rather limp and fell some way behind 2016's journey to the final four, but there was enough in the three group-stage performances to underline that Wales deserved another outing at a major tournament. There was enough to suggest the country belonged.
Wales has developed a distinct dressing-room personality that few of international football's biggest teams possess. On paper and even through a basic eye test, it was clear that – just like in 2016 – there weren't many remarkable players on this roster. But together, they were far greater than the sum of their parts.
Rob Page's side recognized its limitations and single-mindedly played to its strengths. It was built for old school grappling, lifting balls toward 6-foot-5 forward Kieffer Moore, and handing some creative license to Gareth Bale. Wales finished the group stage with the fewest attempted dribbles (24), but with the most blocked shots (19) and second-most drawn fouls (40).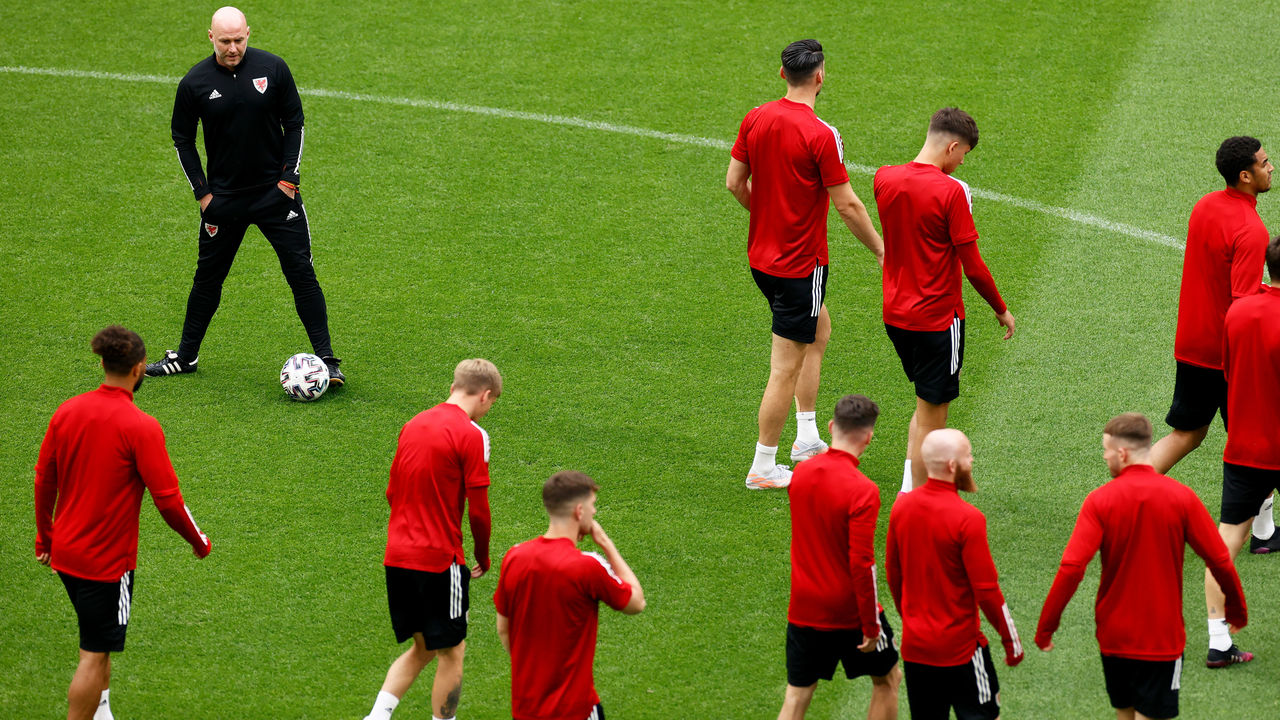 "Are we going to go into these games against top teams and command possession? Probably not," Page said after his side's narrow group defeat to Italy. "Are we going to have to be resolute defensively? Definitely.
"But have we got players to hurt teams on the counter? Yes, we have. If we can use our strengths, and set-pieces are a major thing for us, we absolutely will."
Page wasn't meant to spearhead this team. He only managed Port Vale and Northampton Town before he was brought onto Wales' coaching staff; he was hastily promoted to the helm on a temporary basis when Giggs was charged on two counts of assault and exerting controlling and coercive behavior.
Yet in some ways, Page's emergence was exactly what Wales needed. As a man who hails from the village of Tylorstown in the Welsh valleys, he epitomizes his country's fierce independent streak. Page worked at his craft to rise from a pastoral setting and captain multiple clubs. He was known for questioning the coaches he learned from when he hung up his boots.
He also understood what fueled the Dragons' semifinal run in 2016 after he shadowed ex-boss Chris Coleman during the buildup to that summer event.
"I remember thinking the atmosphere was incredible," he recalled, before reflecting on the community feel of his own team.
"Even though the squad has changed, it's got to come down to the senior players to ensure the environment is still the same. As a group of mates all together, they're great to watch, and we've got to make sure that continues."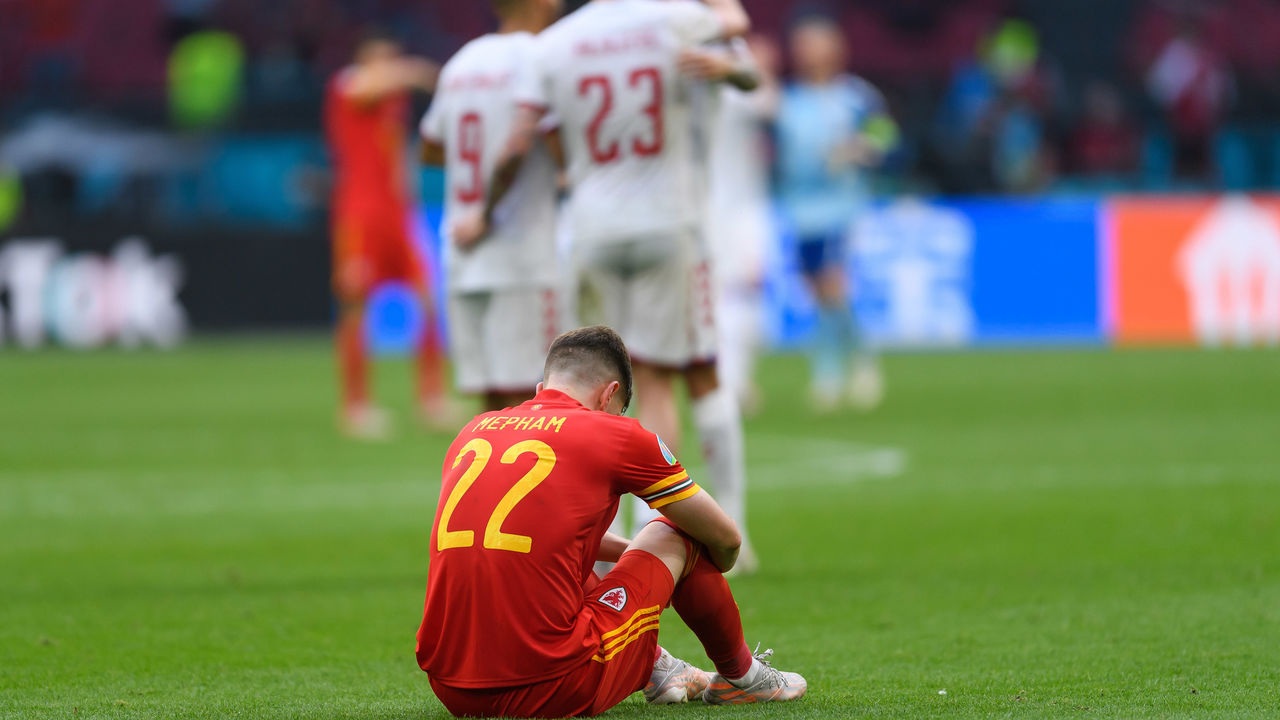 In the end, it could've been an overspill of Welsh pride that was the team's undoing. Wales looked drained against Denmark following its exertions in the group stage, and some individuals may have tried too much for the collective cause. In the 53rd minute, Neco Williams delivered a fine cross in the direction of Moore, but Bale – the tireless one, not the one Real Madrid fans complain about – surged ahead of the towering striker to head wide.
If Bale had taken an extra second to survey the situation, he would've allowed Moore to attempt a much easier header. Wales may have been back in the game at 2-1.
But this Welsh team had already produced more national heroes regardless of the outcome against Denmark. The tournament was a success. Its second-place finish in Group A was powered by one of the most remarkable performances at Euro 2020: when Wales beat Turkey 2-0 in front of a hostile crowd in Baku. It was unexpected, but it was deserved.
"Do not underestimate the character of a Welshman," Page warned in his strong Rhondda accent ahead of the knockout rounds.
That caution rang hollow in the 4-0 loss to Denmark, but it should be heeded when Wales next enters a tournament. And after another industrious, cohesive, and quintessentially Welsh showing from the team at Euro 2020, there's a feeling that it won't be too long before we see this national side again.