The Champions League knockout stage is in full swing. Below, we dissect the biggest talking points from this week's round-of-16 action.
Chelsea can't replace Giroud – and they have tried
It was something that only a player of a certain intelligence and, of course, athleticism would dare to try. In a game that was getting uglier – and perhaps bending to the will of Atletico Madrid – Olivier Giroud flung his 34-year-old body backward to hook an acrobatic effort past Jan Oblak. It didn't really suit the match, and it was beautiful.
It shouldn't be that much of a surprise anymore. This is what the Chelsea striker does.
Each of the three managers who preceded Thomas Tuchel didn't view Giroud as a starter in their XI. He was merely backup for Antonio Conte's frontline, he started 18% of the league matches under Maurizio Sarri, and Frank Lampard appeared desperate to offload him in each transfer window of his tenure.
Giroud has always returned to the lineup, though. Tammy Abraham, Michy Batshuayi, Gonzalo Higuain, Alvaro Morata, and now Timo Werner have all been ousted from a central role to make room for Giroud since he moved from Arsenal in January 2018.
And as he nears the expiration of his contract in June, he continues to justify his place in the side. His emphatic finish engineered a crucial 1-0 away win for the Blues on Tuesday, and Tuchel would be incredibly brave – or stupid – to leave him out of the second leg at Stamford Bridge on March 17. Giroud always delivers – and sometimes in spectacular fashion.
Letting him leave at the end of this season might be a very bad idea.
Bayern continue to dominate in Europe
Yes, Lazio invited Bayern Munich to score as many goals as humanly possible in Tuesday's first leg at the Stadio Olimpico, and Jerome Boateng's foul on Sergej Milinkovic-Savic on the edge of the 18-yard box should've resulted in a penalty at a time when the game – and the entire tie – was still competitive. But let's face it: Bayern saw a chance to squash the living daylights out of an inexperienced team and did it with the force of a sledgehammer.
The counterattack was stunning and the movement from left to right was nearly impossible to trace. It was all so efficient. Bayern fired one shot fewer than Lazio, and it barely mattered.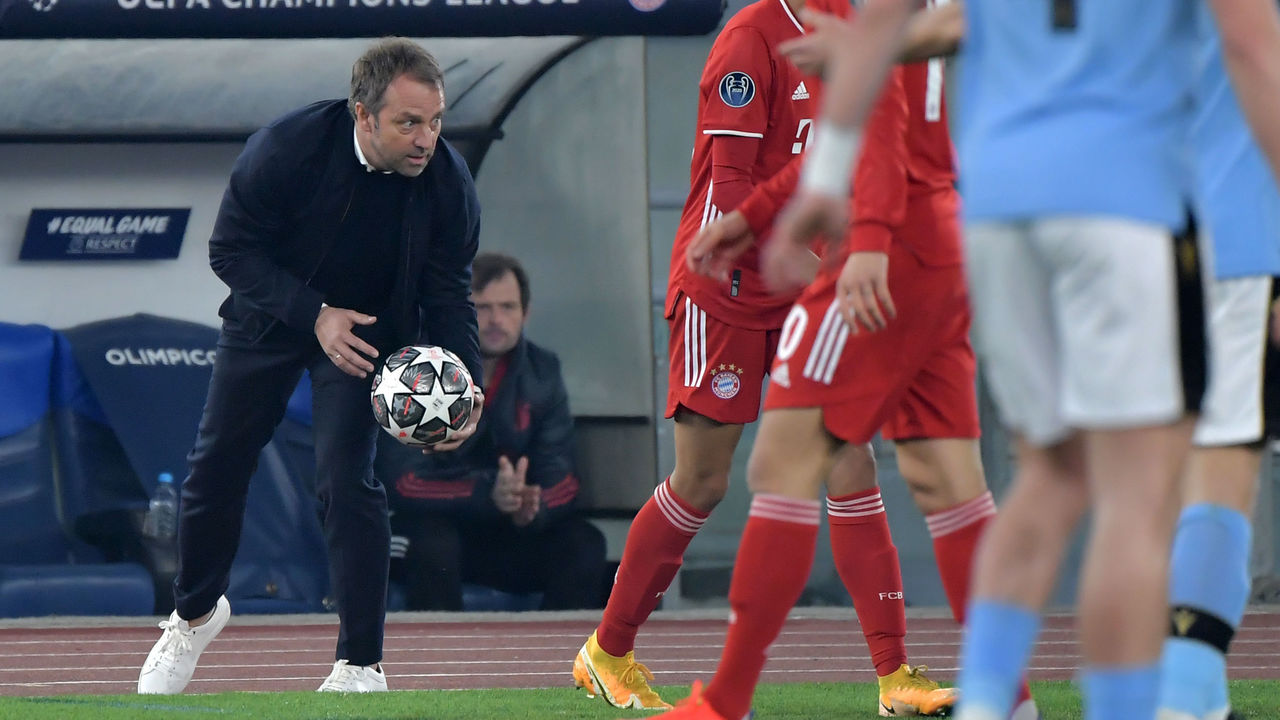 Hansi Flick didn't even have his best team available. Thomas Muller and Benjamin Pavard were out with COVID-19, and Corentin Tolisso and Serge Gnabry had thigh injuries. Niklas Sule, the towering center-back, played as a right-back, and 17-year-old Jamal Musiala replaced Muller. On this night, Bayern showed their collective strength; they're more than just individual talent, more than Robert Lewandowski's goals.
Bayern needed a performance like this. In the Bundesliga, they've been slow to start, conceding openers in recent games, and they paid the price for playing like they were hungover. Against Lazio, they motored right from the beginning, exposing a three-man defense that had never played together before.
They're now unbeaten in 18 Champions League games. It's looking like an impossible streak to break.
Pep ruined a perfectly nice jacket
Pep Guardiola's sartorial choices don't quite reach the disorientating giddiness of Julian Nagelsmann's eclectic wardrobe, but we still need to talk about the Manchester City manager's attire for his trip to Budapest.
At the front, it was smart – the kind of look that would grace red carpets and secure business deals around the globe. Then, when he turned around, everything changed. Was it supposed to be a punkish statement, like when Joy Division's Ian Curtis famously scrawled "HATE" across the back of his jacket? Did he miss some wet paint signs? Or did he pull something off the sale rail in the club shop before jetting off for the last-16 tie?
Whatever the reason, it was the main talking point from City's 2-0 win over Borussia Monchengladbach.
Welcome to the show, Musiala
Musiala needed one big game for the rest of the world to take notice.
It finally arrived Tuesday.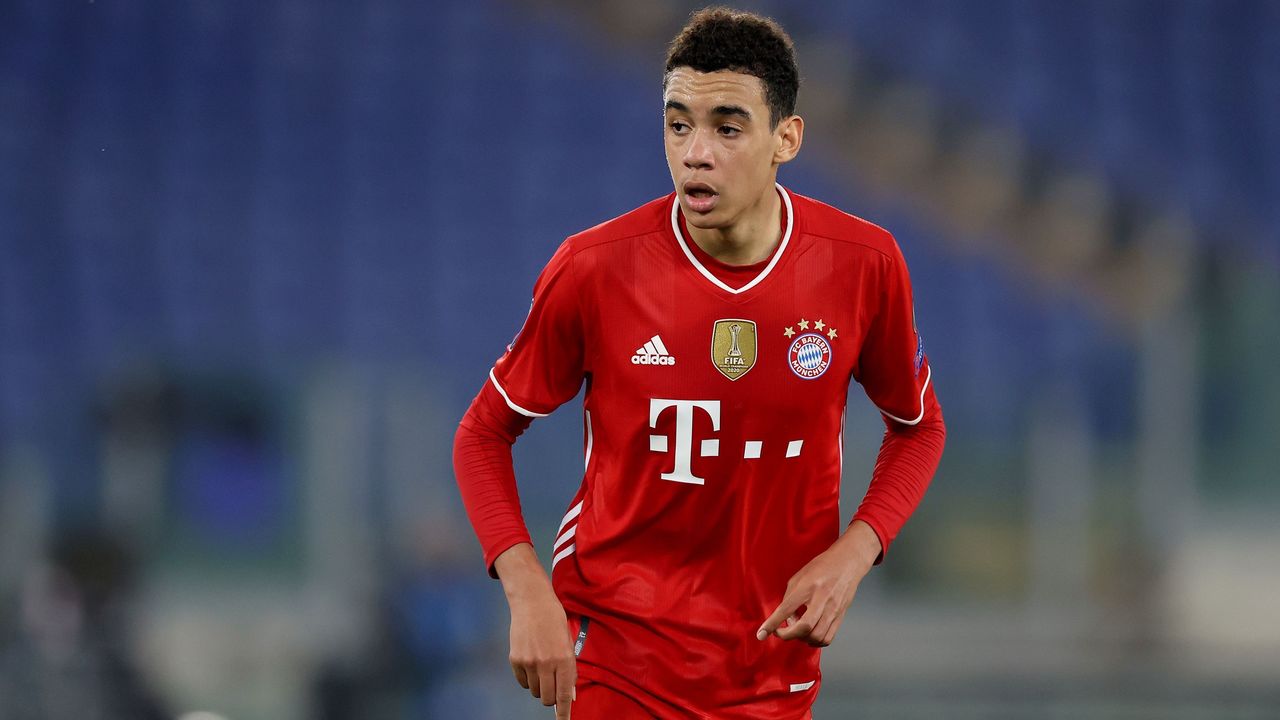 His goal against Lazio was so professionally taken, a picture of patience and maturity – the kind of hit you'd expect from a serial goalscorer like Lewandowski, not a 17-year-old. He found space, took an extra second, and arrowed a shot in the bottom corner when it would've been easier to hit it immediately upon the sight of goal.
But then again, this was always coming. Musiala had already played 24 times for Bayern this season, mostly as an impact sub, getting 10-15 minutes here and there, gaining an understanding of first-team football slowly but surely. Flick handled his pupil perfectly. He unleashed him in the Champions League because he was ready.
The teenager's future is now taking shape. He'll sign his first professional contract when he turns 18 later this week, which could reportedly earn him £100,000 per week. He's also chosen to represent Germany, where he was born, over England, where he grew up and played for the Under-21 national team.
Same old criticisms of Simeone's Atleti
Atletico Madrid are top of La Liga, so would it be unfair to declare them the best of a bad bunch in Spain on Tuesday's evidence? Probably, but there's no denying that Atleti's lack of ambition to do anything except shield Oblak's goal in Tuesday's 1-0 loss to Chelsea was startling – even for a team managed by Diego Simeone.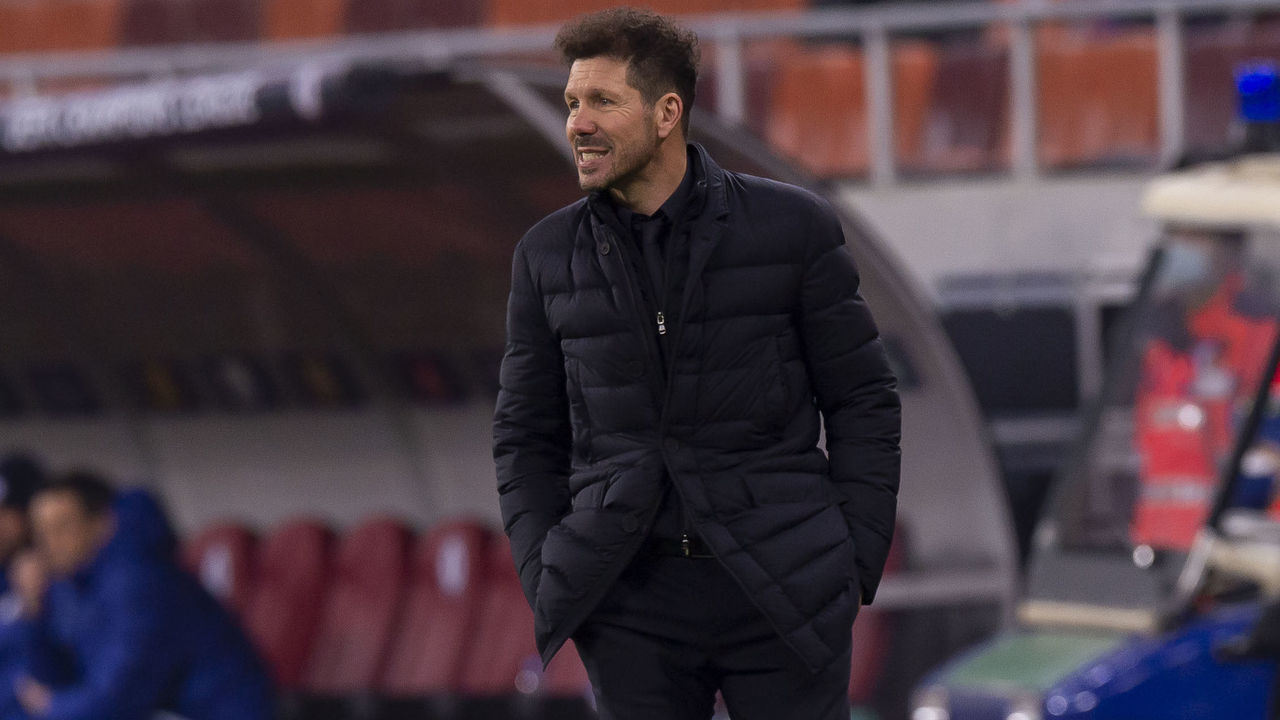 The Argentine's starting XI appeared positive with the inclusions of Angel Correa, Joao Felix, Thomas Lemar, and Luis Suarez, but the outcome was all too familiar. The most pragmatic thing to do with this squad, to give it the best chance of victory, would be to unleash Felix, feed Suarez, and let Correa and Lemar run. Simply put, Atletico Madrid should play to their attacking strengths and trust their well-drilled defense to do its job.
But the attackers protected as well. Overall, the aforementioned quartet combined for no shots on target and completed one take-on, yet produced commendable defensive figures of three tackles and five clearances.
Simeone is failing to get the best out of his forwards and, by extension, his team – and we were saying the exact same last year, two years ago, and probably three years ago. He's a manager wedded to conservatism, and for some time that has been one of the few things stopping Atletico Madrid from improving further.
English clubs make most of unfair advantage
Germany and Spain's COVID-19 travel restrictions forbid arrivals from the United Kingdom to protect themselves from the British variant of the virus. Chelsea, Manchester City, and Liverpool weren't exempt from this rule.
So, over the past two weeks, RB Leipzig and Borussia Monchengladbach "hosted" their visits from Liverpool and City in Hungary, and Atletico Madrid welcomed Chelsea to Romania. Each "home" team lost.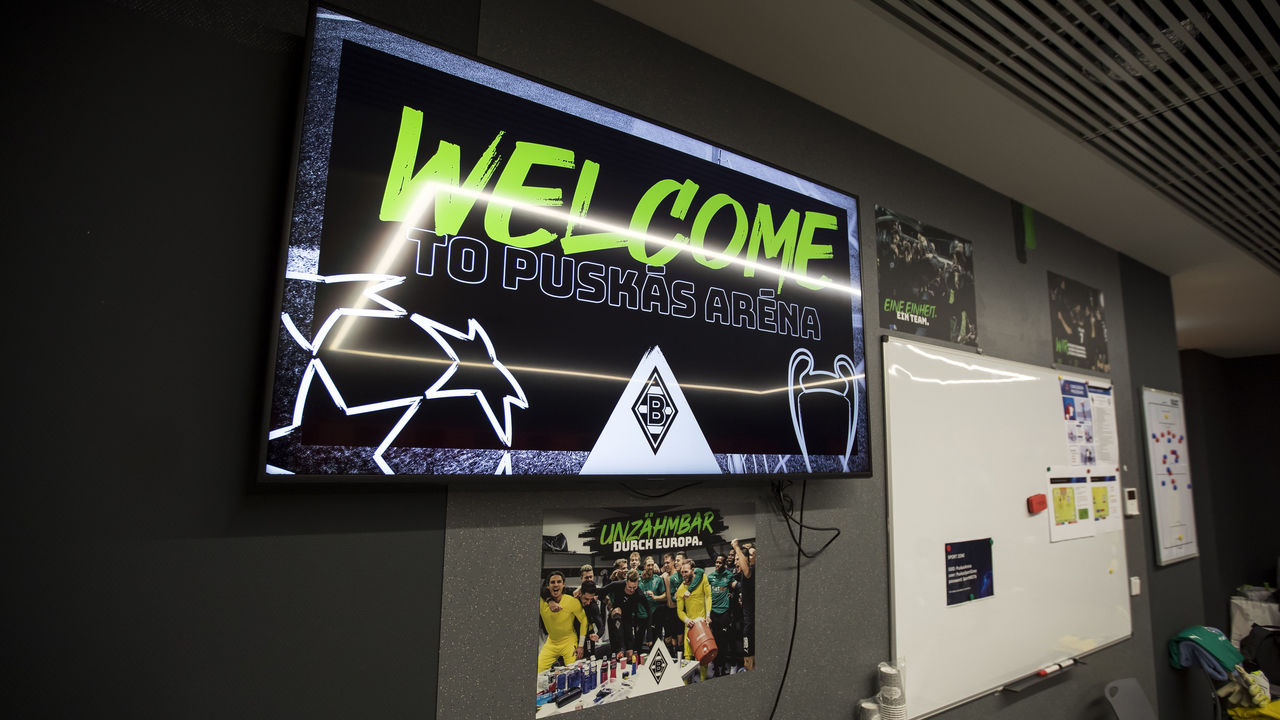 There are plenty of inconveniences during a global pandemic, but UEFA was too willing to accept an uneven playing field in its premier competition. Staging one leg at a neutral venue is fine, but why should Chelsea, City, and Liverpool then enjoy a home match in the reverse fixture?
Home advantage has declined in domestic matches due to the absence of fans, but that dip can't be as pronounced on continental duty, where the visiting players have to contend with COVID-19 tests and passport checks as they take long journeys to face their opponents.
Atletico Madrid, Leipzig, and Monchengladbach will have to do that for the second time in the round of 16 when they travel to England in March. There was no home advantage for them.
Atalanta deserved better, still have a chance
Though an injury-riddled Real Madrid side will be relieved to leave Italy with a narrow 1-0 win, Wednesday's outcome almost seems unfair for Atalanta.
The Italian side's game plan for the last-16 meeting was essentially rendered useless just 17 minutes into the match thanks to a brutal decision to send off Remo Freuler for a challenge that appeared to warrant only a yellow card. Atalanta were dealt another devastating blow when star forward Duvan Zapata was withdrawn with an injury less than 15 minutes later.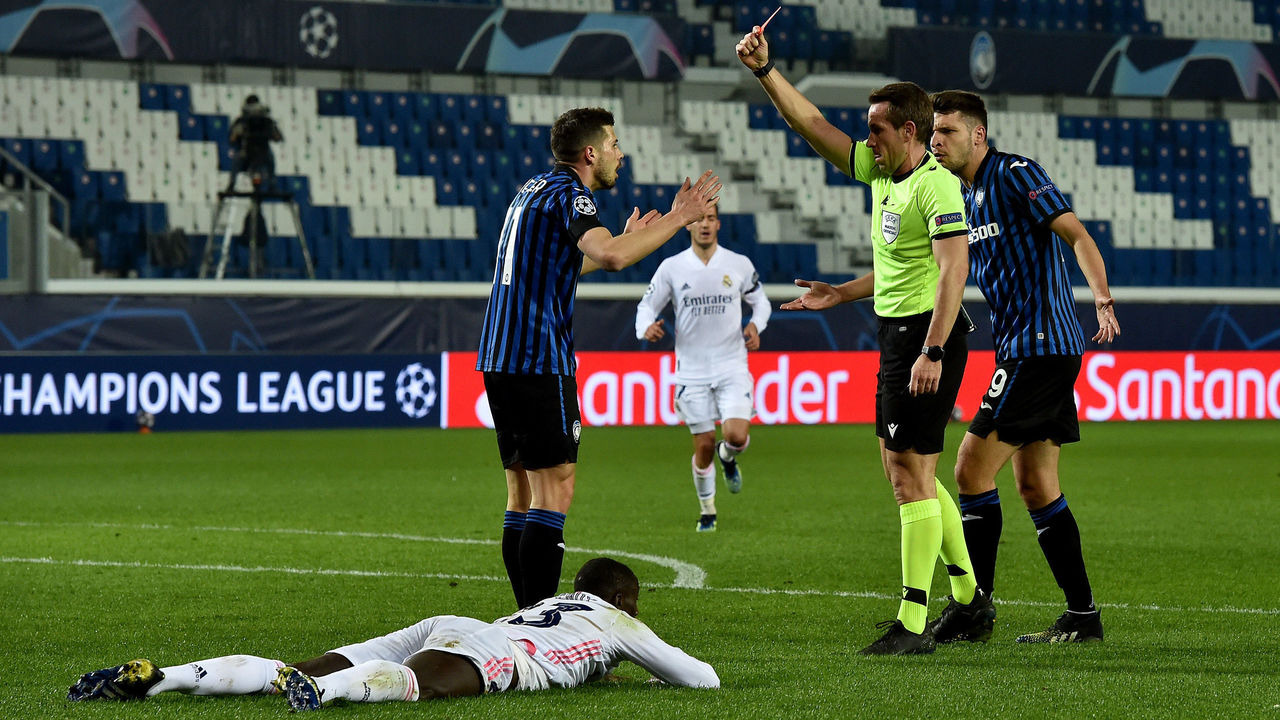 "The game was ruined. Last season, after absolute chaos, the handball rule was sorted out. Now we have the temptation to remove any form of contact in football and that is suicide for the sport," Gian Piero Gasperini said after the match. "We cannot have referees who never played the game and don't know the difference between a challenge and a foul."
"You wait so long for this event and then it gets ruined," he added. "We might've lost anyway, I am not complaining about the result, but we at least could've played our game."
Despite the obstacles that spawned Gasperini's understandable fury, Atalanta did brilliantly to keep the score level for over an hour after going down a man, and they appeared to be on the brink of keeping an unlikely clean sheet. At times, they actually seemed more comfortable in possession; Real Madrid were hugely unconvincing and rarely looked capable of creating chances.
Though a moment of magic in the 86th minute from Ferland Mendy ended Atalanta's hopes of an unlikely win, there should be plenty of optimism among the squad, especially if Gasperini's men can put on that kind of slick, confident performance in the second leg. Real Madrid have been far from impregnable, both in the competition this season and recent campaigns. There's still hope for Atalanta.
But it's hard not to feel like their best chance passed them by; Real Madrid should get a boost ahead of the March 16 second leg if their stars, such as Karim Benzema, return from injury.