Neymar claims a unique position in world football.
Undeniably skilled and among the game's most electrifying talents, Neymar can also cut a sullen figure and is prone to theatrics, drawing the ire of pundits and supporters alike. He's respected for his artistry, but that's where the adoration ends.
The 28-year-old's past inclusion on a podium alongside Lionel Messi and Cristiano Ronaldo was always in question, and Neymar remains the antihero to those generational luminaries. Now, the likes of Kevin De Bruyne, club mate Kylian Mbappe, and Champions League final foe Robert Lewandowski have overtaken him.
But even Neymar's biggest detractors will note the Brazilian has recently become a disciplined and focused star for Paris Saint-Germain. Is it possible he's turned the corner?
Against Atalanta, Neymar was luminous as the creative catalyst and set-up man, and in the victory over RB Leipzig, he was a tireless nuisance while exposing the young German side's flaws. Neymar was the target of persistent fouling, and instead of the usual histrionics, he stayed deadpan. Neymar being fixated on a task felt quietly menacing.
His effort and involvement against Leipzig was plain to see, as a map displaying his touches in the 3-0 win showed:
(Source: BBC Sport)
The move to PSG from Barcelona in 2017 hasn't helped Neymar's reputation. Enlisting with the glamorous new-money outfit that's made Ligue 1 a competitive nonstarter will have that effect.
Despite registering 70 goals in 84 matches, Neymar has done little to outrun his complicated stature. He's the troubled face of a disliked club that an autocratic regime owns.
Derision from all angles
Mbappe's prominence, meanwhile, hasn't taken a hit. The 21-year-old local boy is universally beloved, and it's easy to see why. He exudes delight while playing, beaming as he effortlessly gallops past defenders with a gazelle-like gait.
Then there's Neymar, who embarrasses defenders when not performing gymnastic floor routines, sometimes needlessly and as part of a vendetta stemming from a prior rash challenge.
Both are objectively fantastic footballers, but one is much more likable than the other, and seeing them directly alongside one another exacerbates that divide.
On the pitch, Neymar's antics make him an easy target for derision. Pele was critical of Neymar's habit of diving while at Santos in 2011, and then again in 2018 when he told his countryman, "The god of football gave you the gift. What you do complicates it." Those comments stemmed from the 2018 World Cup, when Neymar's acrobatic barrel roll gave birth to the "Neymar Challenge."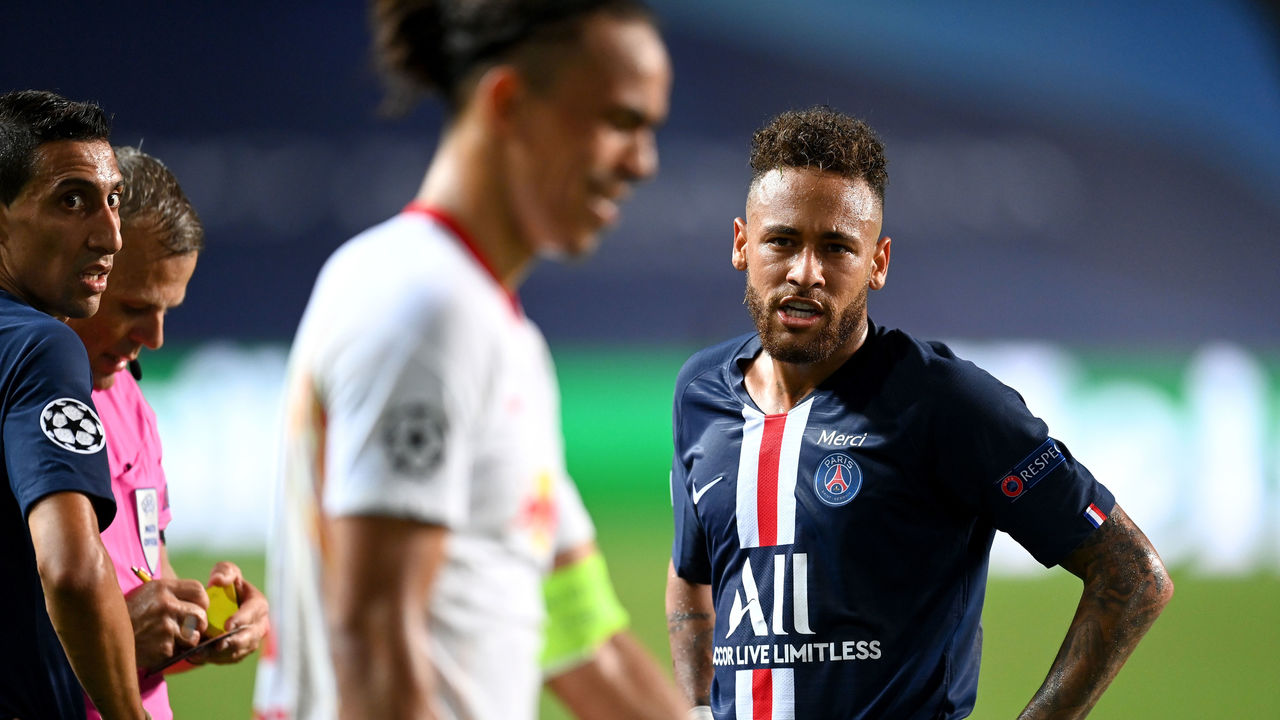 It's a mixed bag off the pitch, too.
This season, Neymar played on his sister Rafaella's birthday for the first time since 2014, raising suspicions that previous returns home to Brazil due to injuries that aligned with his sibling's celebration weren't a coincidence. There are also stories about his social carousing, and former PSG full-back Thomas Meunier notes there's an "outrageous" party culture at the club, with Neymar at the center.
"I do not think that my social life hinders my performance on the pitch," Neymar told Globo Esporte in 2019. "In fact, I even find it funny that what I do off the pitch gets compared with what I do on it." Fair enough.
A chance to rewrite the narrative
Who doesn't love a redemption tale, even if those stories are often exhausting tropes that too easily tie bows on complex subjects?
It helps that football supporters are generally a fickle bunch, and a once-maligned player can eventually find refuge in their embrace.
David Beckham became persona non grata among England supporters when he was sent off at the 1998 World Cup vs. Argentina, then endeared himself again with a last-gasp free-kick stunner against Greece that booked the Three Lions' ticket to the 2002 World Cup. So too did Eric Cantona after drop-kicking a Crystal Palace supporter in 1995, and Tony Adams when the former Arsenal defensive lynchpin was imprisoned for drunk driving.
Neymar, you can easily argue, is more accomplished on the field than any of those now-adored figures.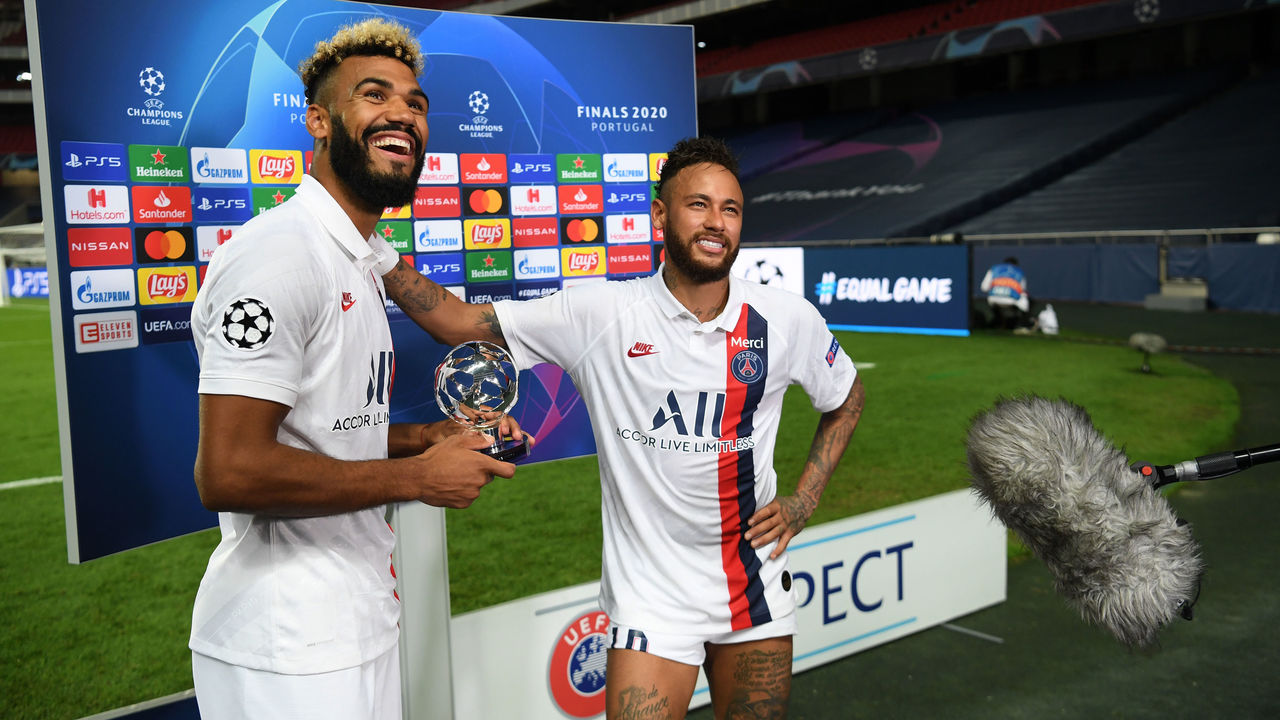 He's recorded 175 goals in 270 appearances with two of football's biggest teams. In the Champions League, the Brazilian has been involved in 59 goals over 59 matches, including 14 goals and nine assists in 19 appearances with PSG. His production is spectacular.
Since QSI's takeover in 2011 made PSG one of world football's wealthiest clubs, the team has spent well over €1 billion on players. Still, the squad lacked a connective tissue, which resulted in seven successive Champions League exits at the quarterfinal stage or earlier.
Finally, the capital city giants are the sum of their parts, and to the surprise of many, Neymar has been the talismanic adhesive making it all work over the past two weeks.
There's no doubting his excellence, and now, with Thomas Tuchel trusting the polarizing star in a leadership role, the forward is finally reaching long-expected heights. Perhaps we should ask ourselves why we despise him so much, and if it's time for that to change.