International soccer dud Canada could do worse than using regional foes Mexico and the United States as a yardstick for its own progression.
The pair of perennial CONCACAF behemoths have earned 25 World Cup appearances and 17 confederation conquests between them, while Canada's resume features just the lone entry in the quadrennial showpiece and a pair of Gold Cup crowns.
Canada welcomes the Stars and Stripes to BMO Field in Toronto for Nations League play on Tuesday. For the host nation, a relative recent uptick in results and the emergence of a young core gives reason for hope.
At a glance, it appears the gap between Canada and the United States has decreased. But is that actually the case?
Beggars can't be choosers for a U.S. side that didn't qualify for the last World Cup and finished fifth in the CONCACAF standings behind Costa Rica, Panama, and Honduras.
Since appointing Gregg Berhalter as head coach for the rebuilding campaign following the World Cup failure, the U.S. has been defeated at home in friendlies against Jamaica and Venezuela, before dropping two "home results" versus Mexico. Besides El Tri and friendly stalemates with Chile and Uruguay – a match when La Celeste sat markedly deep – the Americans have been largely facing inferior opposition in 2019.
Improved competition would provide a better gauge of where the team is under Berhalter, but with the introduction of the Nations League, there are fewer opportunities to book friendlies with marquee opponents. Tuesday's visit to Toronto marks the U.S. team's first foray onto foreign soil following a stretch of 15 straight matches at home.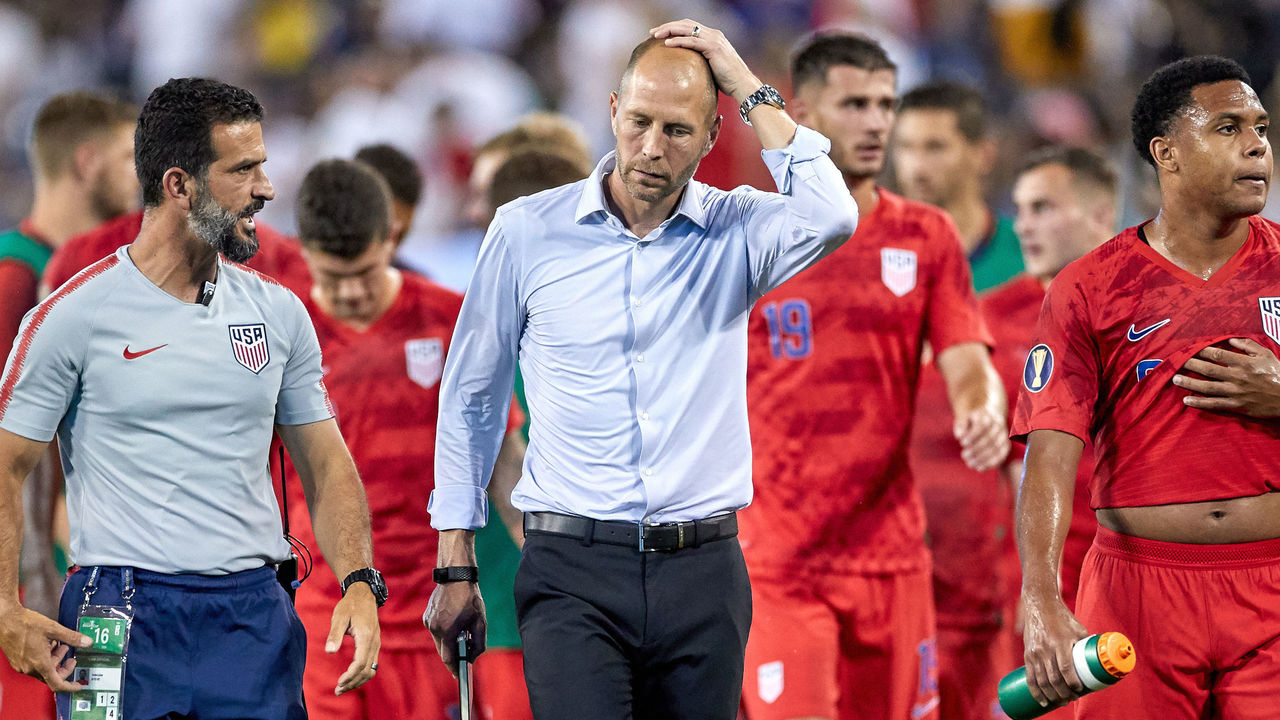 Despite a series of underwhelming U.S. displays in recent months, the Canadians are well aware of just how difficult it will be to claim a first competitive victory over their southern neighbor since 1980.
"They're very hard to break down," Canada head coach John Herdman told theScore.
"The Uruguayans struggled, the Mexicans struggled, though a lot of the goals seem to come in transition and in the last 30 minutes of the game," Herdman continued. "That's when they seem to concede."
An impervious ethos and organized set-up have benefited a U.S. side short on game-changers. Dual nationalist Sergino Dest isn't in the squad as he pursues a Dutch dream, striker Jozy Altidore is injured, and dynamic youngsters Tyler Adams and Tim Weah are missing due to assorted ailments.
That's left Berhalter to call upon Columbus Crew forward Gyasi Zardes, and both the manager and U.S. supporters view his profile with reverence. Clint Dempsey isn't walking through that door, nor are reliable and experienced center-backs Geoff Cameron, Omar Gonzalez, and John Brooks.
Michael Bradley, while still tactically astute with elite vision, has lost a step, and he can be a liability against a robust side making penetrative runs unless paired with a fellow deep-lying midfielder.
After Bradley (150 caps), Berhalter's most experienced outfield players are DeAndre Yedlin (59) and Zardes (53).
Christian Pulisic and Weston McKennie figure to play pivotal roles on Tuesday, but beyond them, Berhalter's squad boasts few individuals capable of flipping a match on its head.
The U.S. is a team working out the kinks and progressing. Few would know that better than Bradley, the side's most experienced player.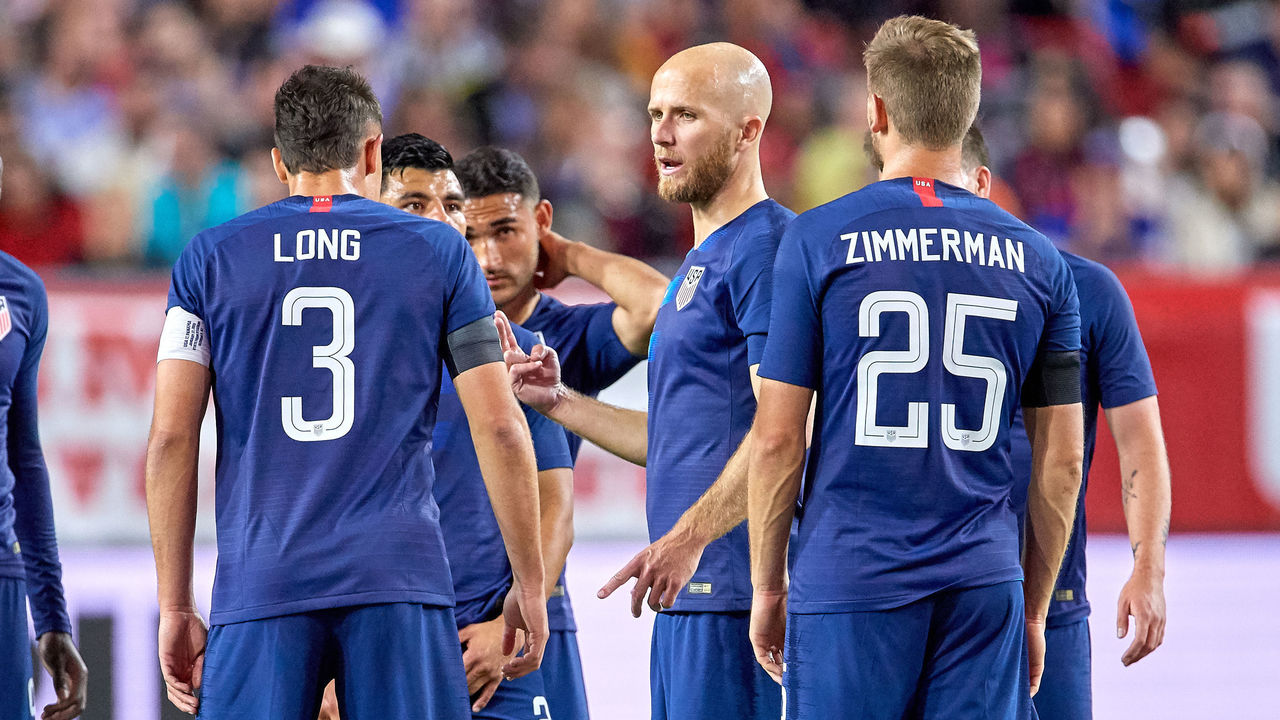 "It's a process," Bradley told the Washington Post's Steven Goff. "There is no start and end date. People in some cases would like there to be more tangible, set checkpoints. It's not how it works."
The team that narrowly lost to Belgium in the last-16 of the 2014 World Cup seems like a distant memory. And unlike previous years, an emerging Canada could be an obstacle for a U.S. side in transition.
While the U.S. is moving on from being a dumpster fire and returning to a place of respectability, Canada's men's national team has historically provided little reason for hope.
Tuesday's match comes nearly seven years to the day since Honduras trampled on Canada's World Cup dreams in a farcical 8-1 defeat. More recently, a Gold Cup run ended in similar disappointment.
A victory over Martinique was followed by a 3-1 defeat to Mexico when Herdman's charges exercised tactical pragmatism while bagging their first goal against CONCACAF's nobility in a decade. Then Canada dummied Cuba 7-0.
Spirits were high, and an unusual optimism imbued Canada's insular and tiny soccer community. And then, Haiti happened.
Canada was eyeing a spot in the semifinals for the first time in a dozen years after goals from Lucas Cavallini and Jonathan Davis inside of 30 minutes.
Then, Marcus Godinho's woeful back pass to Milan Borjan gifted Haiti an opener. Later, Godinho was also at fault for the equalizer from the penalty spot. Haiti would go on to win 3-2 despite playing under the authority of a football federation with the resources of a weekend camping trip.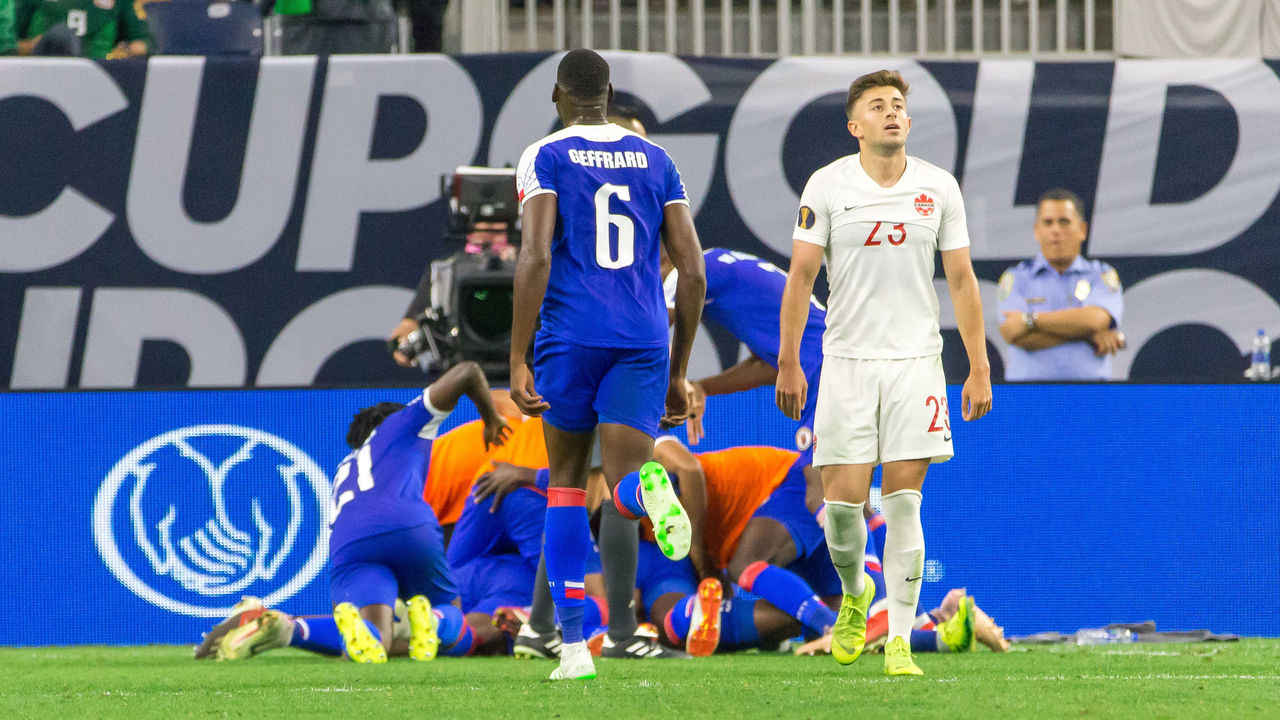 Godinho's gaffes were emblematic of a Canada side with repeated and frequent defensive concerns.
Future stars Alphonso Davies and Jonathan David are the foundation of an attacking unit that also features strong midfield pairing Mark-Anthony Kaye and Scott Arfield.
"It's nice when you see a country have such young dynamic players because you know the future is going to be bright for them," Berhalter told theScore. "I think it's going to be a really good team. I think it is a good team. They've showed that in the last year."
However, questions remain about Canada's backline.
Vancouver Whitecaps center-back Doneil Henry, who Herdman has called one of the team's leaders alongside Junior Hoilett and Arfield, will miss the U.S. visit due to suspension. That leaves a likely central defensive pairing of Derek Cornelius and Steven Vitoria – with 22 caps between them – to sit between similarly inexperienced full-backs. It's hardly Maldini, Baresi, Costacurta et al.
And for all the optimism tethered to the emergence of a youthful core aiming for heights previously unseen, Canada is still an imbalanced side, with the memories of disasters against Honduras and Haiti still fresh.
What have you done for me lately, if you will?
Canada hasn't beaten the United States in 34 years; a victory on Tuesday would end a 17-match winless run. More importantly, it would show that the space separating a team in transition and one on the rise has shrunk, even just a little.