theScore examines the most important Premier League developments by answering the key questions from this weekend's slate of action.
Is Liverpool's season basically over?
In a word, no.
There's still the matter of Champions League qualification, which, given Liverpool's very real struggles, is far from certain. They're just a single point ahead of Chelsea, who can vault ahead of their northern rivals with a win Monday against Newcastle United.
But the title is virtually out of reach. The Reds have simply surrendered too much ground to their rivals. They've lost their last three matches by a combined score of 8-2 and fallen 13 points behind Manchester City, who've rattled off a whopping 16 wins in a row. Liverpool's title prospects are nil; it could well be the weakest title defense in Premier League history – worse than Leicester City's capitulation in 2016-17.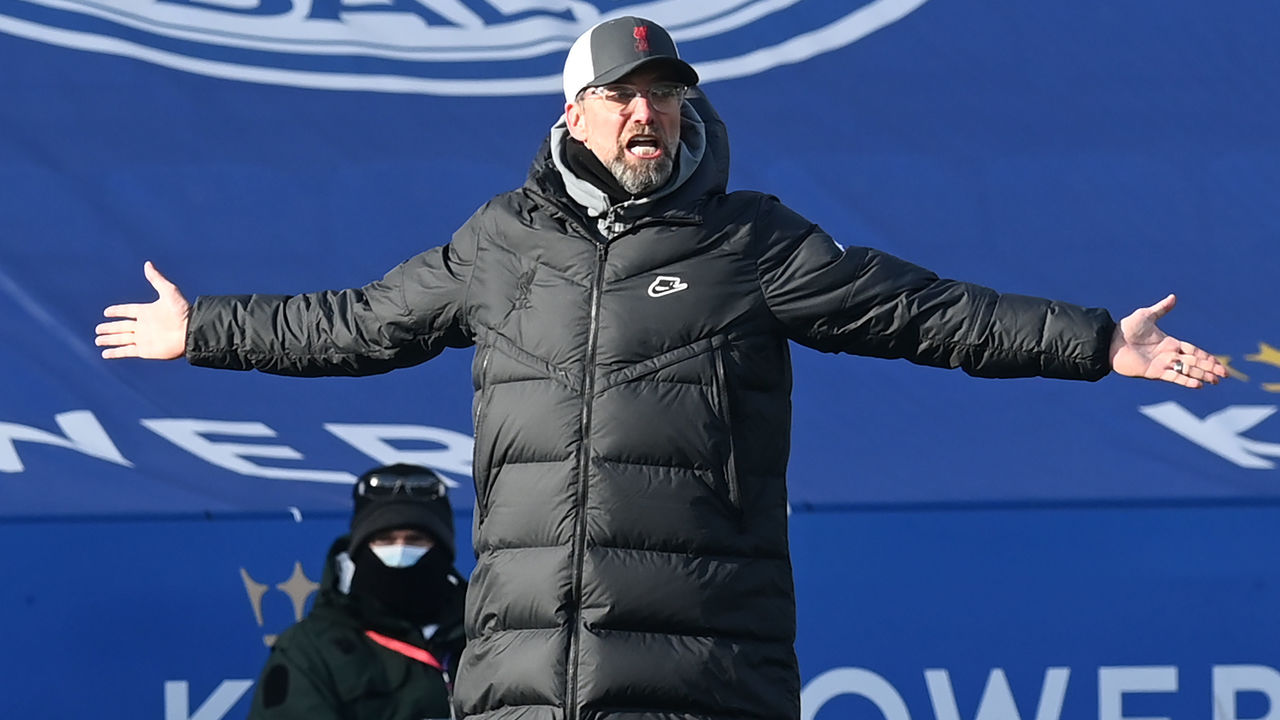 Liverpool's play alone hasn't been horrible. They lead the Premier League in non-penalty expected goals – which measures the quality of chances a team creates – and control well over 60% of possession. It just hasn't come together.
Maybe it was too much to ask. After all, Liverpool lost Virgil van Dijk early in the campaign, robbing them of the player who solidified their once-unreliable defense. Joe Gomez soon followed Van Dijk with a season-ending injury of his own, and other players missed time because of COVID-19. When put into context, Liverpool's troubles become easier to understand. In the same context, City's peerless run becomes that much more incredible.
Will Burnley ever aspire to more than survival?
Sean Dyche put the pressure on himself. Eight changes for the midweek FA Cup meeting with Bournemouth assisted the Championship club's 2-0 win and ended Burnley's chances of winning their first meaningful trophy since 1960. Clearly, beating Crystal Palace on Saturday was much more important.
And Dyche got the job done.
"The fact you are away from home to a good outfit, and given the energy, tempo, mixed play, quality, and some terrific displays, that's probably up there as one of our most complete performances of the season," Dyche said of the 3-0 win.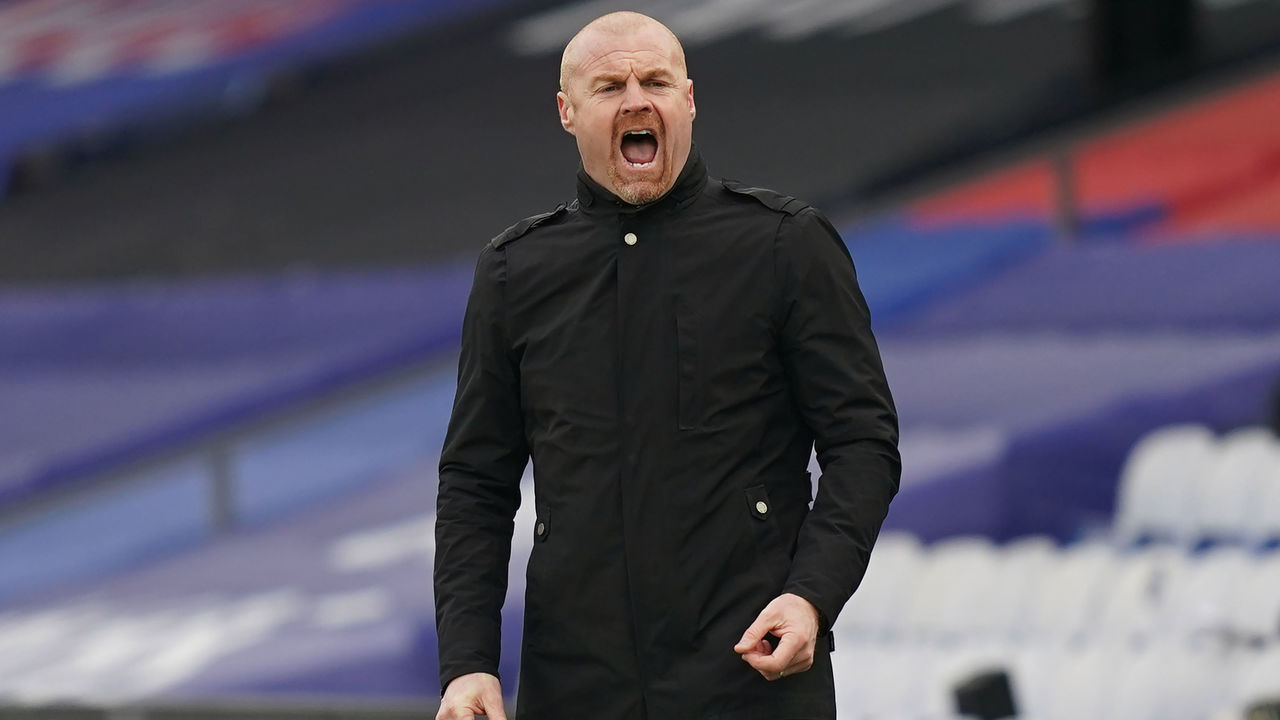 The victory was emphatic and fittingly rounded off by Matt Lowton's beautiful goal, and it left Burnley eight points above the relegation zone after the weekend's fixtures were over. Barring a huge collapse, the Clarets will still be a Premier League team for the 2021-22 season. With their modest resources, that's a superb achievement.
But can their fans dream of more? The recent takeover won't lead to drastic changes after U.S. consortium ALK Capital reportedly loaded the club with debt, but surely attempting a cup run or slightly prettier football wouldn't go amiss. This Burnley squad isn't full of lumps: players like Dwight McNeil and Robbie Brady possess the quality that could enliven seasons otherwise numbed by repetitive, turgid traipses toward top-flight survival.
Sights like Lowton's finish are too rare. Football is an entertainment business, and Burnley's supporters are being short-changed.
Can Spurs rely on Kane's loyalty for much longer?
What exactly was Tottenham Hotspur's plan?
Heung-Min Son and Harry Kane collectively touched the ball once in Manchester City's box during Saturday's 3-0 defeat, and the latter was the only member of Spurs' feted attacking pair to force Ederson into action. One of Kane's efforts was a free-kick that cracked the woodwork – a great hit – and the other came when he blocked an Ederson clearance with his head, sending the ball on a harmless, looping path back into the City shot-stopper's grasp.
And that's all Son and Kane had. Jose Mourinho's negative, possession-averse plan can't even produce scraps for his two best players to gnaw on.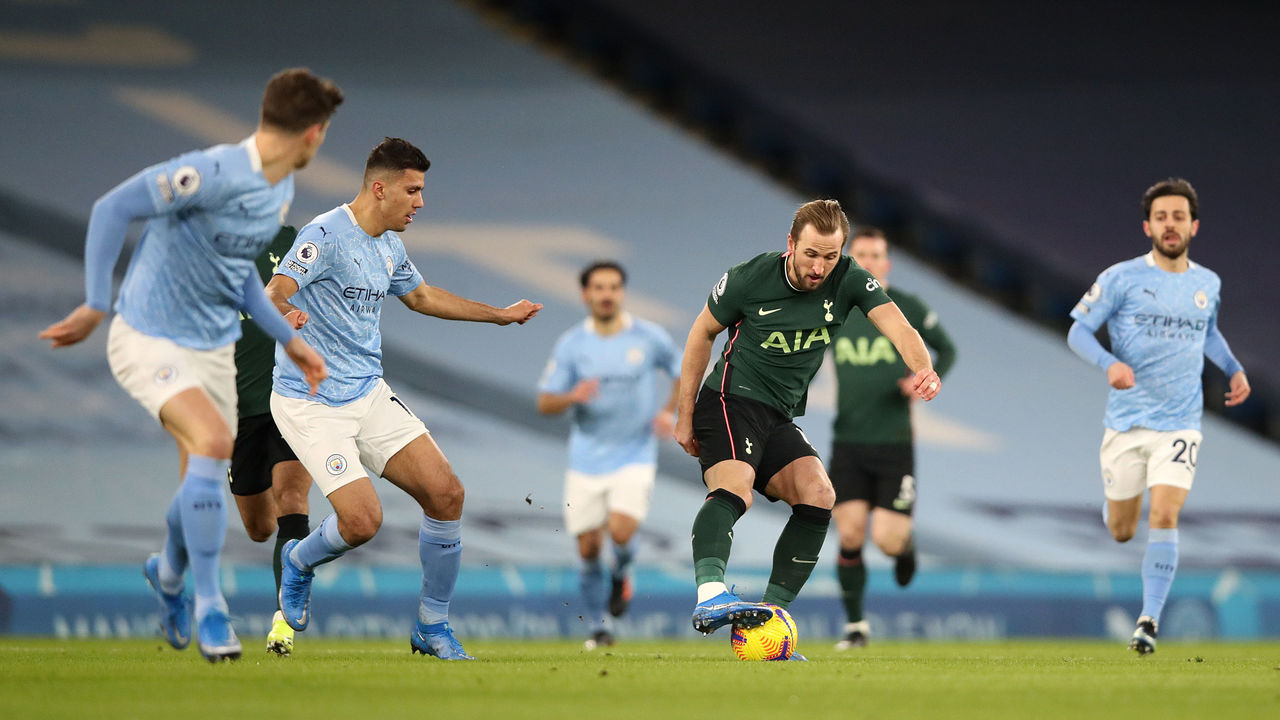 We're about to learn the extent of Kane's loyalty to Spurs. The forward has often voiced his desire to win trophies but, as he approaches his 28th birthday, his only pieces of silverware are individual gongs. A player of his undeniable quality – a clinical No. 9 with the ability to concoct attacks from deeper in the lineup – will have numerous clubs clamoring for his signature should he decide to make a push for more success. He deserves a team that caters to his strengths.
Tottenham have a chance to collect their first major honor since 2008 in April's League Cup final. Perhaps that will give Kane enough encouragement to stick with Spurs: a trophy could be evidence that the club is moving in the right direction.
Spurs' opponents? Manchester City.
Has Martinez entered the best goalkeeper discussion?
Emiliano Martinez wasn't the best-kept secret.
Reading were hurtling toward relegation into League One when Martinez joined them on loan for the second half of the 2018-19 season, and he was widely credited with ensuring the Royals' survival courtesy of his exploits between the sticks. Then, some quickly deemed him as the Premier League's best second-choice 'keeper when he stepped in for Bernd Leno at Arsenal last term.
But still, £20 million for a player who had less than 70 league matches in over nine years since his professional debut is quite a lot, isn't it?
Normally.
Martinez made nine saves during Saturday's 0-0 draw at Brighton & Hove Albion – the most any goalkeeper has made over the past two campaigns while keeping a clean sheet. With 16 matches to go, he's only three behind the record number of shutouts by a Villa goalkeeper in a Premier League season (Brad Friedel with 15 in 2009-10).
Jack Grealish and Ollie Watkins often take most of the praise for the Villans' huge improvement this campaign, but Martinez is one of the top performers in his position.
Who should take City's penalties?
If his tame effort in the win over Tottenham was any indication, not Rodri.
In the absence of primary penalty takers Sergio Aguero and Kevin De Bruyne, Manchester City boss Pep Guardiola has a minor conundrum on his hands. The Premier League leaders have been cycling through potential options to varying degrees of success; City have converted only five of eight spot-kicks this season.
"I am so delighted for Rodri, for having the courage and responsibility to take it, but the taking was not good. I have to reflect," Guardiola said after Rodri, who had never taken a penalty in his club career prior to Saturday, squeezed an uninspiring strike past Hugo Lloris. "I have the feeling, with the Champions League coming, Everton, these kind of situations, when you miss, it is so hard.
"We don't have a real specialist to take penalties. That's the reality."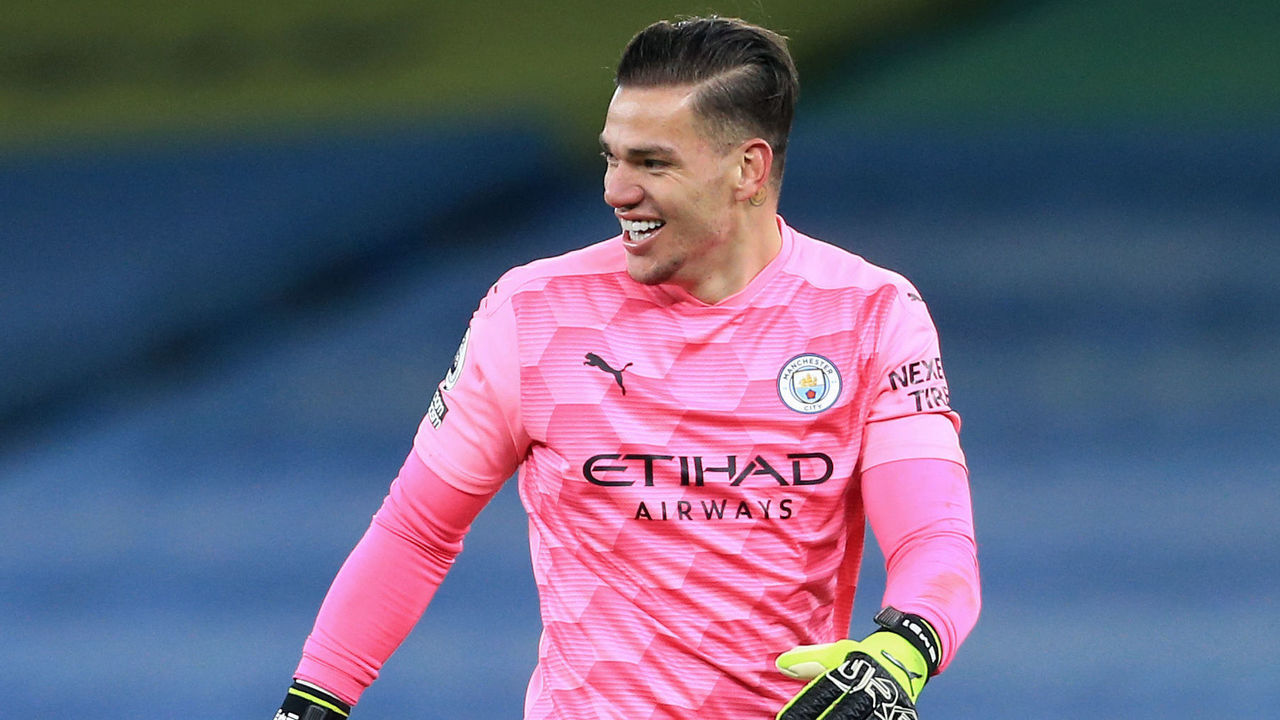 The club's recent struggles from 12 yards out have many clamoring for netminder Ederson to be given the opportunity.
"The quality of the shot, Ederson is the best, I know it," Guardiola added. "But taking a penalty is completely different, it is another speciality."
Purely in the interest of fun and creating a spectacle, the Brazilian should be given the chance he so clearly desires.
Are United's title hopes done and dusted?
At this point, it's hard to see how Manchester United – or any team, for that matter – can catch City, a team striving for perfection while others do their damnedest just to tread in position.
United have struggled to achieve anything remotely close to City's consistency. They've won just one of their last five Premier League matches, recording results of the pedestrian and truly extraordinary variety. The 1-1 draw at West Bromwich Albion on Sunday certainly falls into the former.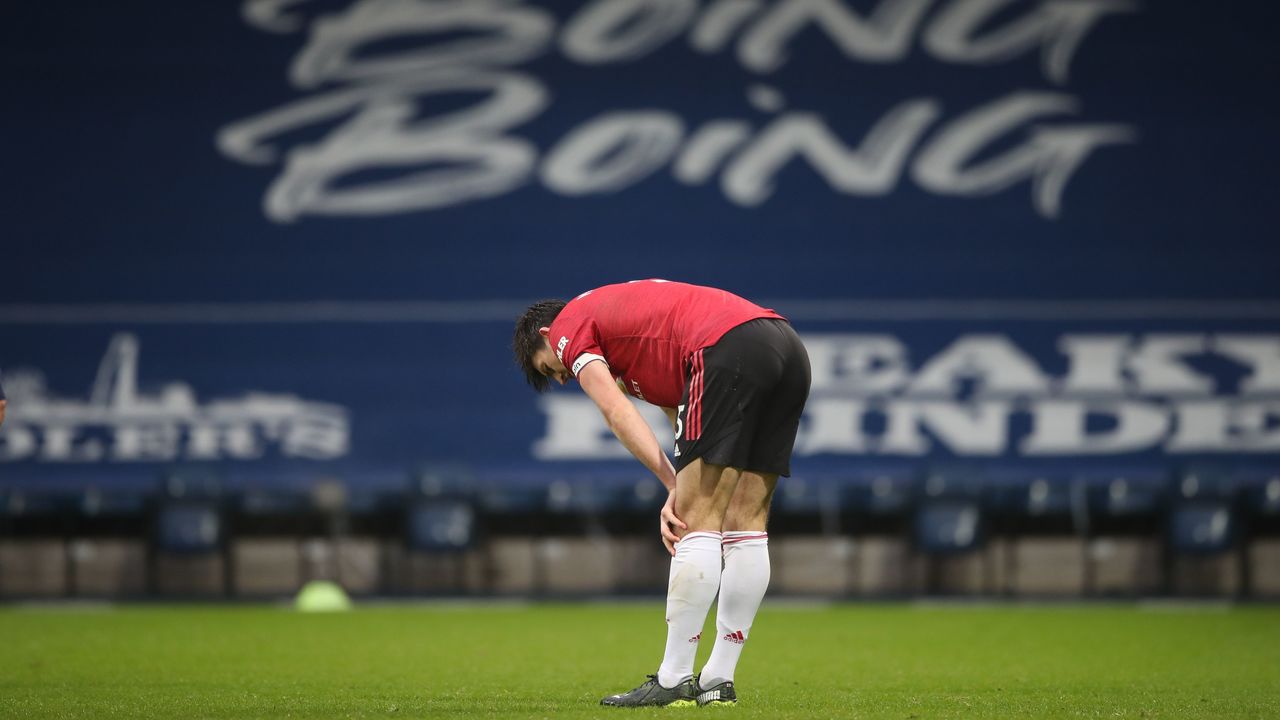 Though the Red Devils dominated possession, they very nearly conceded on multiple occasions. Harry Maguire and Victor Lindelof, United's much-maligned centre-backs, lost several aerial duels, falling prey to West Brom's deep crosses. Maguire's apathy on one peculiar play should've resulted in a goal, but David De Gea sprung up to produce a pair of incredible saves.
Ole Gunnar Solskjaer obviously has some things to work on. United are capable of scoring at a high volume, but they're also culpable at the back. Without Paul Pogba, the midfield lacks a bit of dynamism. Bruno Fernandes is too often the escape clause in tough matches. In other words, this team is still a work in progress, and Solskjaer recognizes that. City are too far ahead – too ruthless – for a team of United's patchiness to catch.
Can West Brom build on draw vs. United?
Sam Allardyce parachuted into the Hawthorns as the Premier League's relegation expert, as someone who, time and again, saved his teams from the drop.
If he didn't make that kind of impact in his first 10 matches in charge of West Brom, then he'll certainly see Sunday's draw against United as a potential rallying point for his beleaguered side. Allardyce was proud of the way his players contained United's attack and lauded new signing Mbaye Diagne, the big Senegalese striker who scored West Brom's only goal.
Diagne, one of five players Allardyce signed in January, put United under considerable pressure, often overpowering Maguire and Lindelof, and he could well prove to be the difference between survival and relegation.
But West Brom still have a mighty task ahead of them. It's games against Burnley, Brighton, Newcastle, and Crystal Palace that will determine their fate, not 90 minutes of heroism against United