theScore examines the most important developments and biggest talking points from Saturday's slate of action in England's top flight.
Arsenal don't need to be great to win
Arsenal have shown in the two games – both away – since falling to Manchester City that there's no better cure for adversity than winning. Perhaps more importantly, they've displayed an ability to grind out wins without being at their best.
With Eddie Nketiah starting on the bench and Martin Odegaard suffering a rare off-day on the pitch, Gabriel Martinelli stepped up with a Man of the Match performance to lead Arsenal to another victory over Leicester City on Saturday in their quest to win the Premier League.
The Brazilian winger was superb throughout the contest in helping Arsenal cement their place atop the Premier League table on an afternoon that proved more difficult than the visitors would've liked. Martinell's second goal in as many matches – a welcome sight after the Brazilian's recent lengthy scoring drought – ultimately helped Arsenal restore their advantage over Manchester City.
As nice as Martinelli's finish was, one would be remiss to mention the winning goal without highlighting the play of Leandro Trossard, who was pivotal in the build up. His curling strike into the top corner of Leicester's goal was controversially called back by VAR in the first half. But Trossard exemplified the spirit that has seemingly spread throughout the Arsenal dressing room by getting on with things and orchestrating the winning goal with a wonderful through ball seconds after halftime.
Finding a way to win when things aren't going to script is a common trademark of just about every championship team in sports. And, as Arsenal have shown in wins against Aston Villa and Leicester City, it's a quality that has strengthened the belief that the north London club will lift the Premier League title in May.
Haaland, City back on track ahead of showdown
Erling Haaland locked up another huge career milestone to help restore order for Manchester City after Saturday's thorough 4-1 win over Bournemouth.
A week after converting just one of their 23 overall shots in a wasteful draw with Nottingham Forest, City returned to their dominating and efficient best against the relegation-threatened Cherries. The game was essentially over by halftime after goals from Julian Alvarez, Haaland, and Phil Foden helped offset the fact that Pep Guardiola's versatile side played without an actual left-back.
Notably, for Haaland, it was a welcome return to the scoresheet after being limited to just two shots against Forest. The first-half goal saw Haaland break Sergio Aguero's Manchester City single-season record with his 27th Premier League goal.
Amazingly, the Norwegian superstar has 13 more games to pad his lead and ensure his record lasts longer than the eight years Aguero had it. Of the remaining contests, the reigning champions will especially hope Haaland has something left in the tank for next week's tilt with Newcastle United and a potential title decider with Arsenal in April.
Everton in trouble without a reliable striker
Back-to-back home wins over Arsenal and Leeds United may have sprung hope Sean Dyche could steer Everton to safety, but Saturday's defeat to Aston Villa at Goodison Park laid bare the issues he has in the squad he inherited.
The board watched as Everton struggled to score under Frank Lampard, and while it was quick to change manager, it actively chose not to address the club's clear deficiencies at the center-forward position. If anything, Everton, the league's lowest-scoring outfit, became weaker with the departure of Anthony Gordon in January. Maybe majority owner Farhad Moshiri thought Dominic Calvert-Lewin, Everton's talented but oft-injured striker, would return to form and save the day. Imagine placing your hopes of survival on a player who's suffered thigh, knee, shoulder, and hamstring injuries this season. It's not great.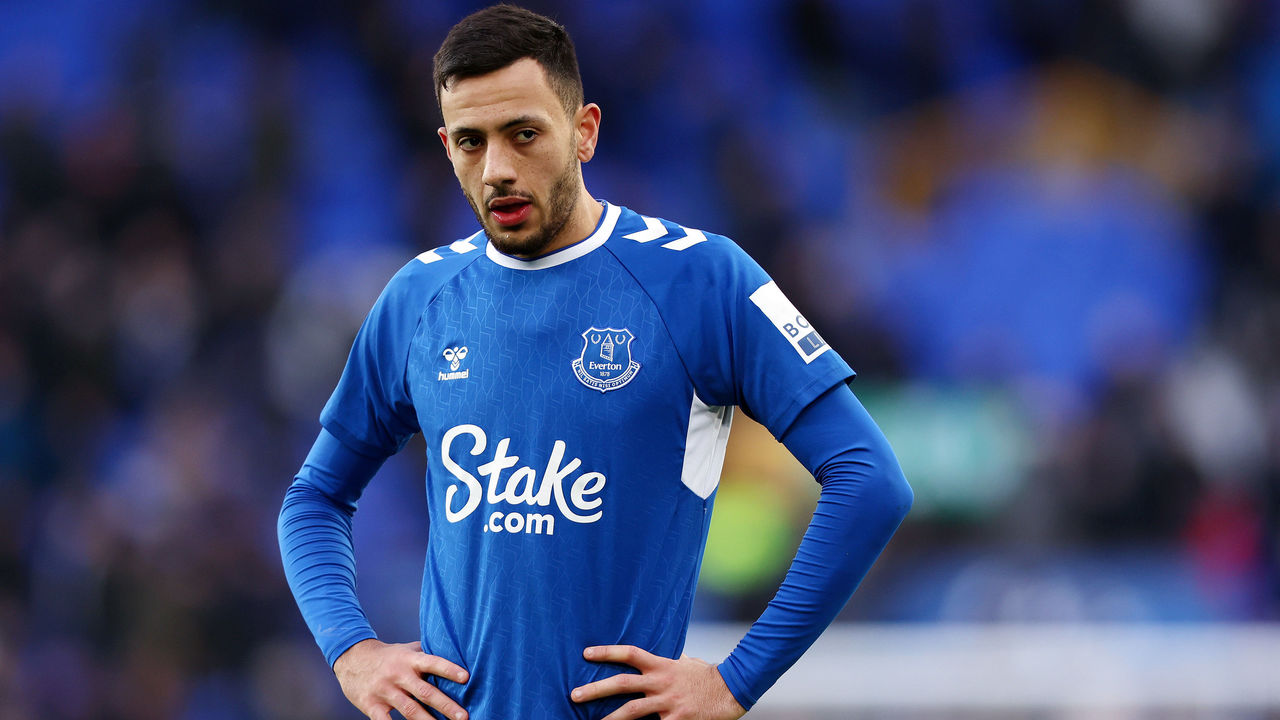 History also shows Everton's current crop of attackers are unreliable in front of goal. Neal Maupay, Demarai Gray, Alex Iwobi, and Dwight McNeil entered Saturday's contest with a combined 70 goals between them across a total of 664 Premier League matches. That's a dire return, and clear evidence of Everton's shortcomings upfront.
Maupay alone has gone 17 matches without a goal. But it's not surprising. The Frenchman went long stretches without scoring while playing for Brighton & Hove Albion. Everton still thought he was worth a reported £15 million.
It's not that Everton aren't creating chances. Left-back Vitaliy Mykolenko sent in delectable crosses in the first half against Villa. Maupay had three shots from close range. Everton had opportunities to take the lead, and if they had, maybe they would've gone on to win. Instead, Villa won a penalty and scored a second as Everton chased a point on a day of sobering reminders.
Quick free-kicks
Zinchenko a proven leader
With the one-year anniversary of Russia's invasion of Ukraine recently passing, Arsenal admirably gave Oleksandr Zinchenko the captain's armband against Leicester City as a show of solidarity with the under siege country. While the decision to let Zinchenko lead Arsenal out at the King Power stadium was an honorary gesture, the Ukrainian full-back has made a strong case since his arrival last summer to be considered for the role – currently occupied by Martin Odegaard – in the future. His dedication and leadership qualities on the pitch are undeniable, while his chip-on-the-shoulder approach and child-like passion for the game have helped make him a fan favorite.
Watkins adding goals to all-around game
Dyche must've watched Ollie Watkins with tremendous envy. The 27-year-old, on one of the hottest streaks of his career, kick-started Villa's win over goal-shy Everton with a confidently taken penalty in the second half, extending his scoring run to five matches. It's a promising development for a striker who's had a reputation for doing everything but score regularly. Watkins has always been a hard-working player – willing to drop deep, link up with teammates, and make runs off the ball – but now has the output to match his effort.
Stat of the day
Arsenal's young guns are doing some heavy lifting this season.
Tweet of the day
Erling Haaland has 33 goals in 33 games since joining Manchester City. Isn't that enough?