And then there was one.
Leicester City have won their first FA Cup after beating Chelsea 1-0 on Saturday.
In the competition's 2020-21 edition, 737 teams entered, but the glaring backdrop of spectator-free stadiums admittedly sullied its trademark underdog tales and knockout drama. However, nearly 22,000 supporters at Wembley Stadium witnessed Youri Tielemans' emphatic 30-yard strike as the United Kingdom eases its lockdown rules.
It was a match-winning goal fitting for the occasion.
The victory marks Leicester's first piece of silverware since their incredible run to the Premier League title in the 2015-16 campaign.
Chelsea had the majority of possession in the first half and almost took the lead shortly before the half-hour mark. Thiago Silva teased a cross toward the back post, but Cesar Azpilicueta was unable to reach the ball for an easy header. Replays showed a slight touch from Timo Werner diverted the ball away from the Chelsea captain.
Minutes later, Leicester were ruing the fortune of one of their own veterans. Jonny Evans was absent from his side's last two Premier League fixtures with a heel injury and looked off the pace before he needed to be substituted. Marc Albrighton was Evans' replacement.
The Foxes turned up the pressure in the second half, with Tielemans regularly breaking up Chelsea attacks and then instigating his own team's moves upfield.
And it was the game's standout man who became Leicester's first player to score in an FA Cup final since 1963.
Youngster Luke Thomas tamed a weak clearance from the Blues and passed inside for Tielemans, who was handed an open invitation to trot forward as blue shirts backed away from him. With Chelsea defenders occupying Jamie Vardy and Kelechi Iheanacho, Tielemans decided to take matters into his own hands with a stunning effort from distance.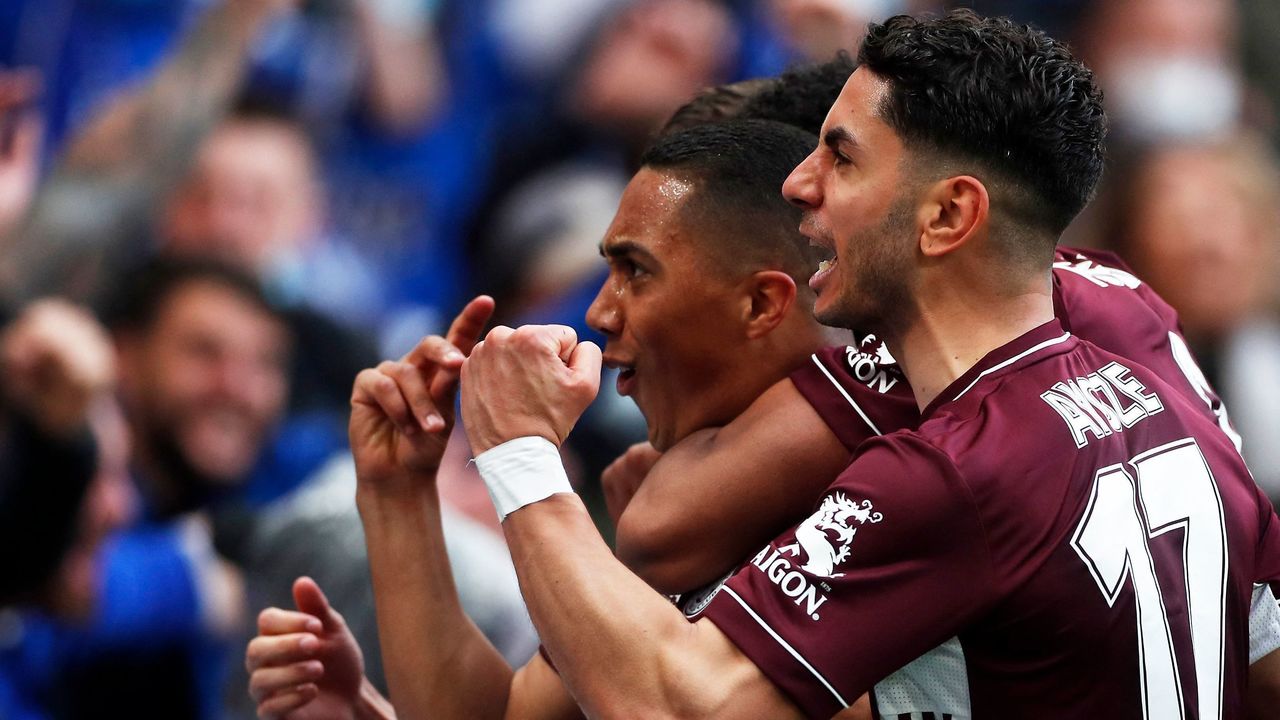 Kasper Schmeichel preserved the Foxes' one-goal lead in the 78th minute when he tipped former Leicester teammate Ben Chilwell's header onto the post. The goalkeeper delivered another crucial save in the 87th minute when he pushed Mason Mount's searing drive aside, but Schmeichel could do nothing about Chilwell's second late attempt on his goal.
But VAR could. The former Leicester player had a scruffy 89th-minute equalizer disallowed following video review for a narrow offside, prompting a deafening roar from the Foxes' lucky fans in attendance.
"I've dreamed of this since I was a child," Schmeichel said post-match, as quoted by The Guardian's Scott Murray. "When you do things properly, you have an eternal belief to what you can achieve.
"This is what we dreamt of, what we talked about for so many years."