The new regime at Barcelona may have received its most important vote of confidence.
New Barcelona president Joan Laporta says Lionel Messi congratulated him on winning the election, adding that he's "convinced" the six-time Ballon d'Or winner will remain at the club beyond this season.
"It was really nice seeing Messi go and vote," Laporta said, according to ESPN FC's Sam Marsden and Moises Llorens. "It is more proof that he loves Barca. I am convinced that he wants to stay. And yes, he has already congratulated me for winning."
Laporta was elected president after beating Victor Font and Toni Freixa. The 58-year-old returns to the position he previously held from 2003-2010.
A major platform during Laporta's campaign centered around signing Messi to a new contract and insisting that no other presidential candidate could convince the superstar to stay.
The Argentine – whose contract expires in June – participated in the election process for the first time ever, arriving at the polling station with his son to cast a vote. The election normally takes place in the summer when players are away.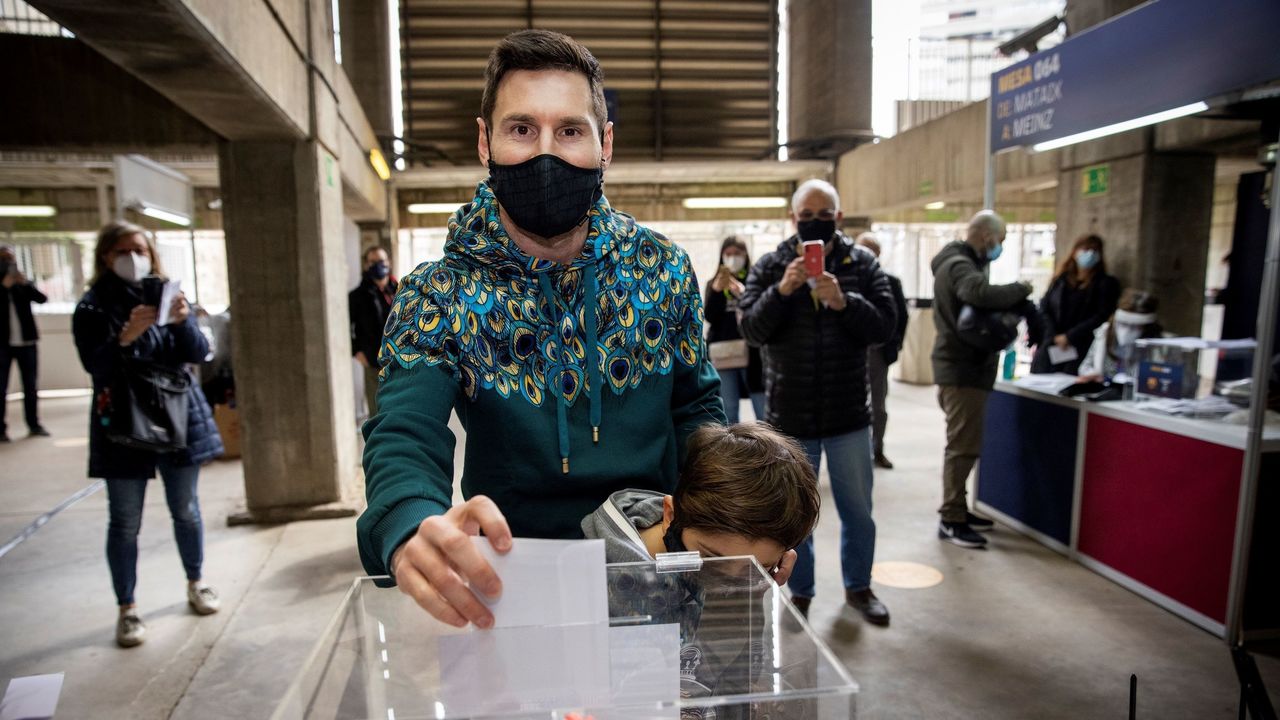 Messi was a vocal critic of the previous administration under president Josep Maria Bartomeu and unsuccessfully attempted to engineer a departure last summer.
The 33-year-old submitted a transfer request ahead of the 2020-21 campaign, but Bartomeu rejected the move. Messi eventually agreed to honor his contract in order to avoid a legal battle with the club.
It's understood Messi will wait until the season ends before making a decision regarding his future.