theScore's footy staff is breaking out the crystal balls. Below, we predict winners for all the major competitions and awards for 2021 and answer a few key questions. Get in on the action by leaving your predictions in the comments!
Premier League
Gordon Brunt: Liverpool. Key players returning from injury should help get the Reds back on track and win the title before things start to spiral out of control.
Anthony Lopopolo: Tottenham Hotspur. Jose Mourinho has instilled a winning mentality at the club. Harry Kane, Heung-Min Son, and Tanguy Ndombele will be decisive.
Gianluca Nesci: Manchester City. Pep Guardiola has figured things out after some early-season weirdness and still has the most talented unit in England.
Daniel Rouse: Liverpool. The defense is still performing decently despite its torrid run of injuries, and it's only a matter of time before an attack this good rediscovers its spark.
La Liga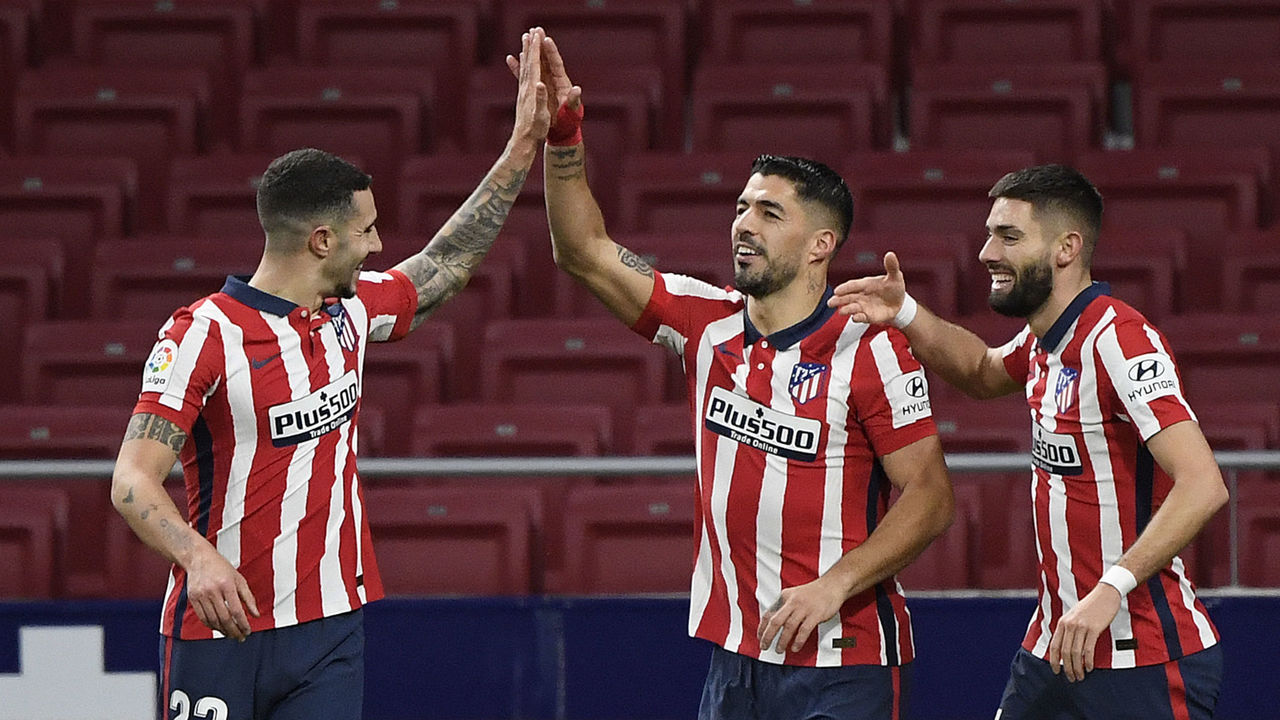 Brunt: Real Madrid. After a rough start, Real Madrid have been piling up the points and could sneak up to snatch the league away from Atletico.
Lopopolo: Atletico Madrid. Diego Simeone has enough firepower to get the goals he needs, and Barcelona and Real Madrid are too inconsistent to keep up.
Nesci: Atletico Madrid. With Luis Suarez delivering the goals, Atleti are in pole position to take advantage of Barcelona's and Real Madrid's struggles.
Rouse: Atletico Madrid. They sometimes look very average, but their competition this season is pretty weak.
Serie A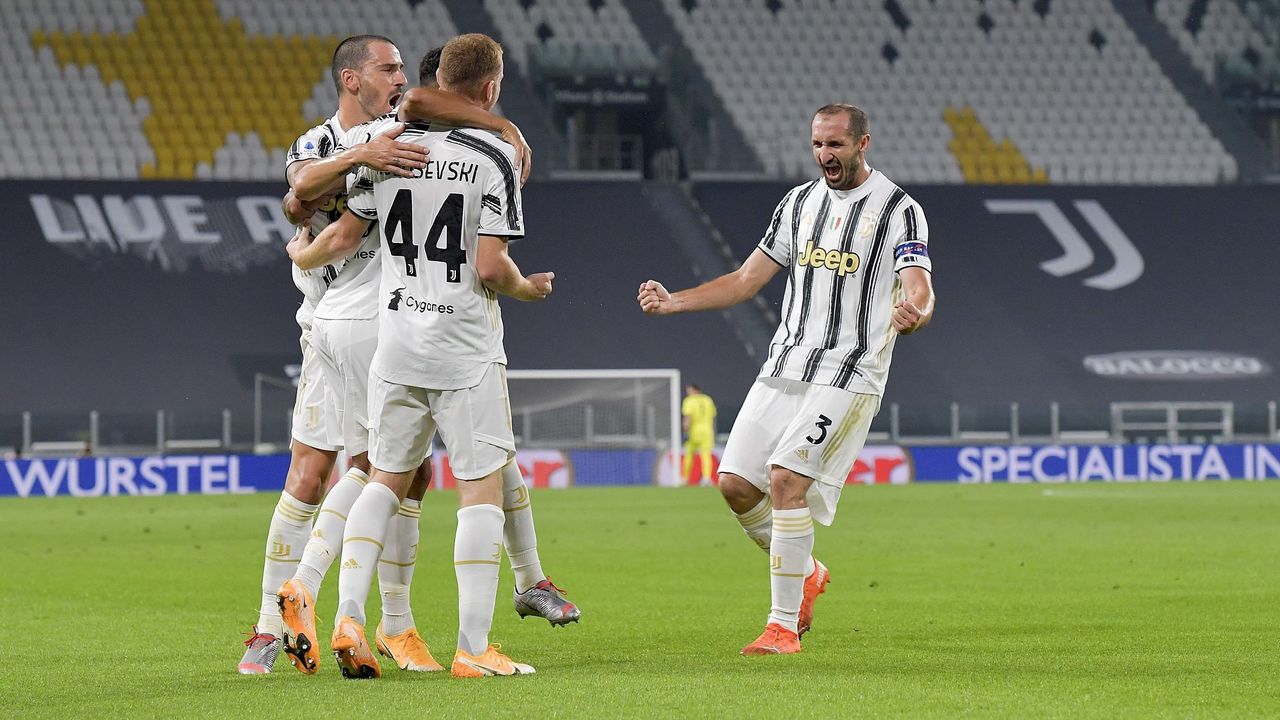 Brunt: Juventus. It feels almost inevitable that Juventus will spoil the fun and overtake a Milan side that many hoped would end the Bianconeri's monopoly.
Lopopolo: Inter Milan. As cliche as it sounds, experience counts, and Antonio Conte's side has it in spades. His system may not be pretty, but it is effective.
Nesci: Inter Milan. With no European commitments to worry about, Conte can focus exclusively on guiding his team to domestic success.
Rouse: Juventus. AC Milan's resurgence is fun and Inter are picking up results, but Juve are the favorites – even with a rookie in charge.
Bundesliga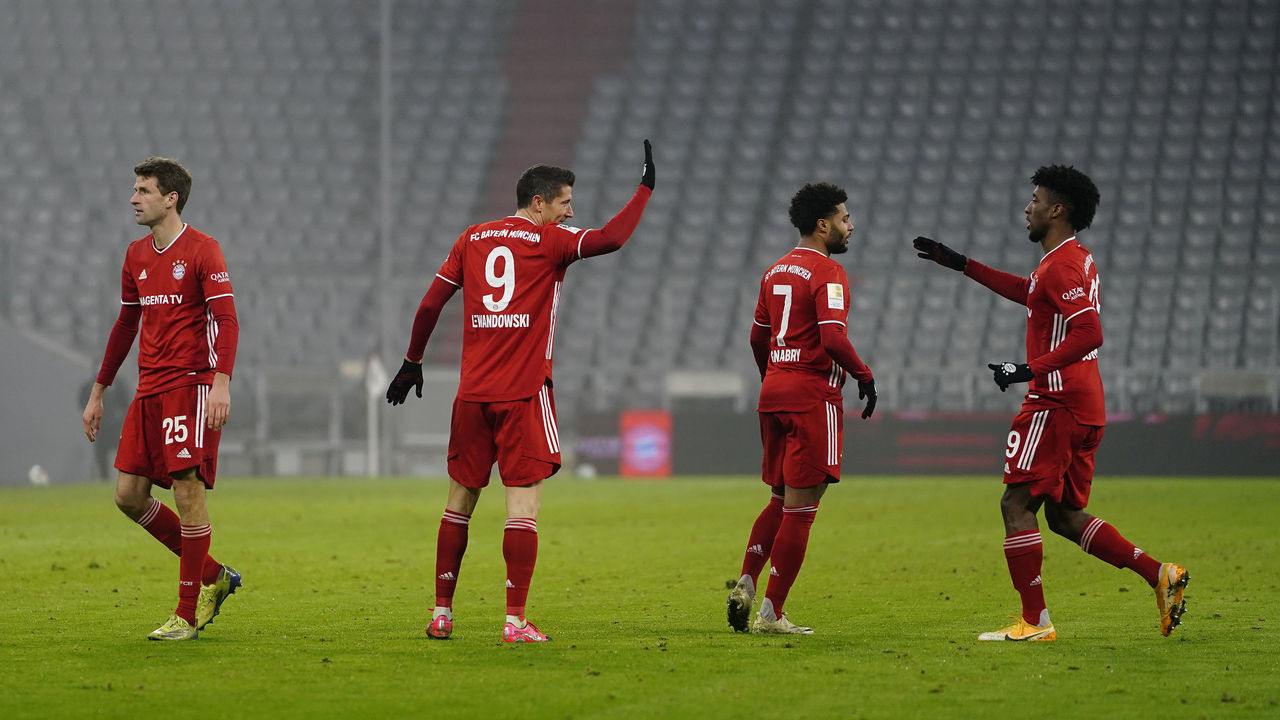 Brunt: Bayern Munich. Better luck next year, RB Leipzig and Bayer Leverkusen.
Lopopolo: RB Leipzig. Is the Bundesliga a write-off? Leipzig have lost just once in the league this season, and their defense is by far the best in Germany. Watch out for Dani Olmo.
Nesci: Bayern Munich. Enough said.
Rouse: Bayern Munich. Again, no explanation needed.
Ligue 1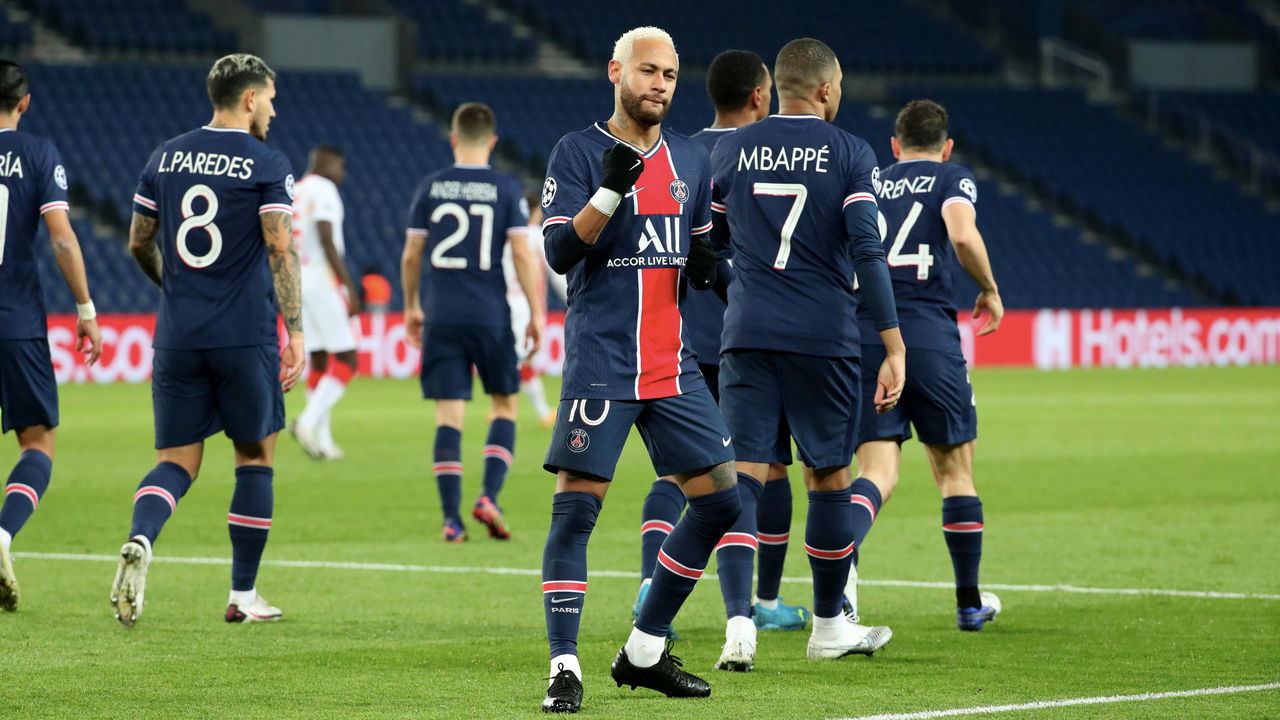 Brunt: Paris Saint-Germain. Les Parisiens shouldn't have any trouble defending the title if – and it's a big if – Neymar and Kylian Mbappe stay healthy.
Lopopolo: Lyon. The Ligue 1 title race is genuinely exciting and should come down to the final day. Count on Memphis Depay, Lucas Paqueta, and Karl Toko Ekambi to lead Lyon to glory.
Nesci: Lyon. Les Gones have been flying after a wobbly start and have the benefit of putting all their eggs in the domestic basket in 2021.
Rouse: Paris Saint-Germain. It's cute that other clubs think they can compete for the title, but Mauricio Pochettino will get the job done.
Champions League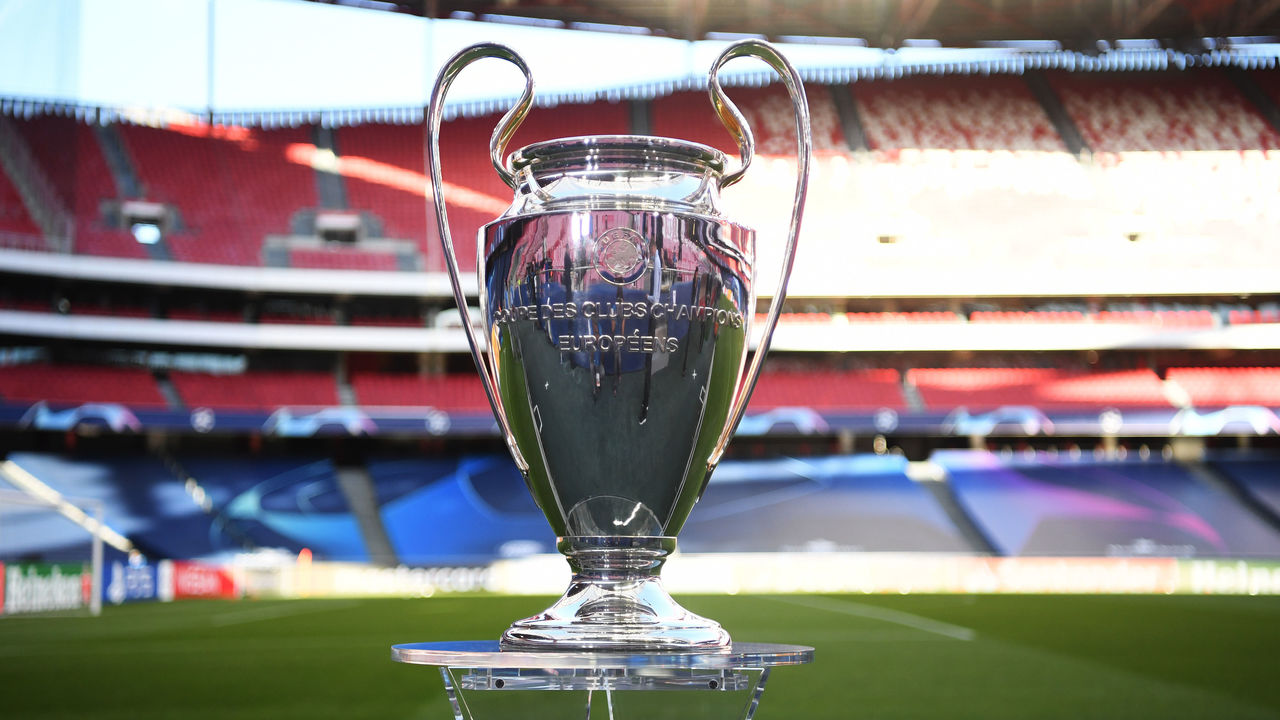 Brunt: Bayern Munich. On the heels of last year's record-breaking run – and a dominant showing in the group stage – Bayern look poised to win it all again.
Lopopolo: Manchester City. Pep Guardiola is turning City into a more efficient team: less pressing, more defending. They'll be fresher by the end of the season.
Nesci: PSG. Let's face it: The club didn't bring in Mauricio Pochettino to win Ligue 1. After coming so close last season, the French giants go one better in 2021.
Rouse: Bayern Munich. Hansi Flick's squad will need refreshing when David Alaba and Jerome Boateng depart, but it's the strongest outfit for now.
Women's Champions League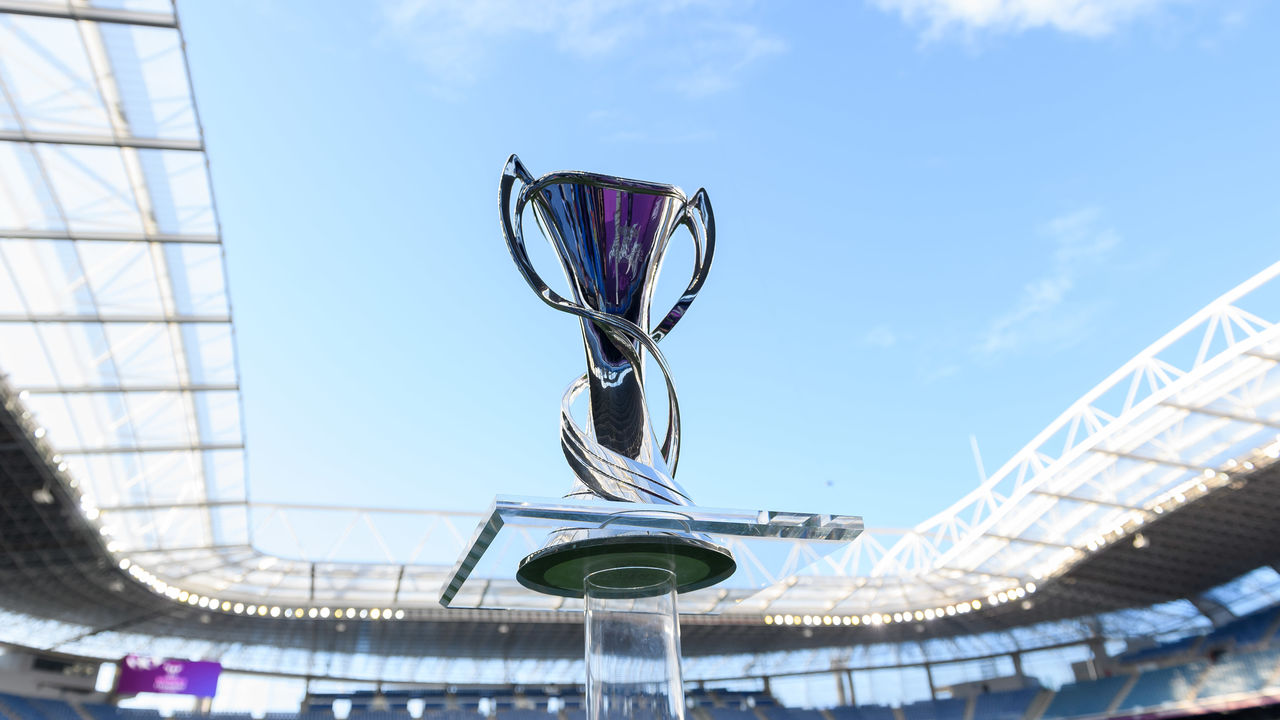 Brunt: Lyon. In what's shaping up to be a year of repeat champions, Lyon's sixth straight continental win might be the most impressive victory of the bunch.
Lopopolo: Lyon. They own this tournament.
Nesci: Chelsea. Lyon's run has to end at some point. With Pernille Harder and Sam Kerr headlining a loaded attack, Chelsea can make it happen.
Rouse: Wolfsburg. The German side worried Lyon in last year's final, and Lena Oberdorf is ready the reach new heights on the continental stage.
Europa League
Brunt: Bayer Leverkusen. They might fall short in the Bundesliga, but Leverkusen will make up for their domestic failure with a European title.
Lopopolo: Lille. This team has the right blend of youth and experience to go all the way. Despite a change in ownership, Lille should be able to keep the group together.
Nesci: AC Milan. With January reinforcements, this vastly improved team will keep surging in 2021. (Not being able to pick Sevilla here feels wrong.)
Rouse: Tottenham. Jose Mourinho's side has the parts to go all the way if it isn't too distracted by other trophy pursuits.
Euro 2020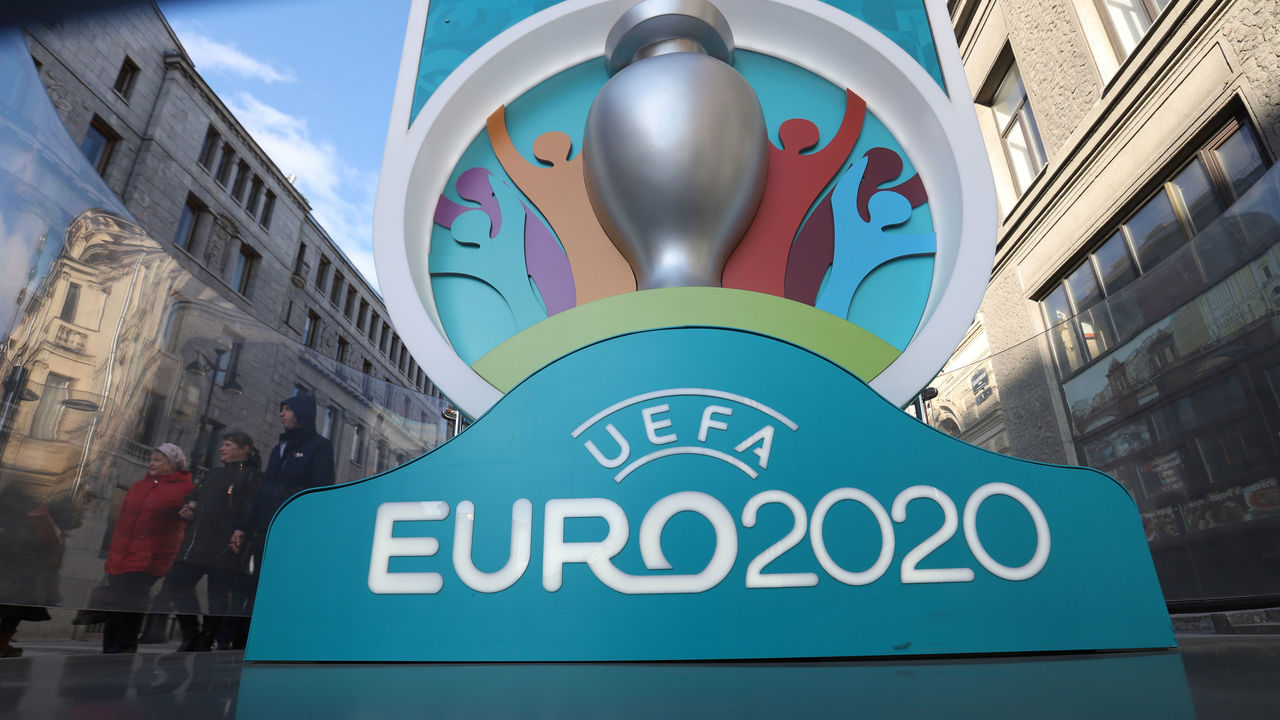 Brunt: Italy. The misery of missing out on the 2018 World Cup will be forgotten after Italy ends a strong Euro 2020 campaign with another major trophy.
Lopopolo: Netherlands. If Memphis Depay stays healthy and PSV hotshot Donyell Malen continues to develop, watch out. The Dutch haven't been this good in years.
Nesci: Belgium. Romelu Lukaku has become virtually unstoppable since joining Inter, and now he gets service from Kevin De Bruyne. Scary.
Rouse: France. There will be players who miss out on the 23-man squad who could walk into rivals' starting XIs. Les Bleus' depth is insane.
Copa America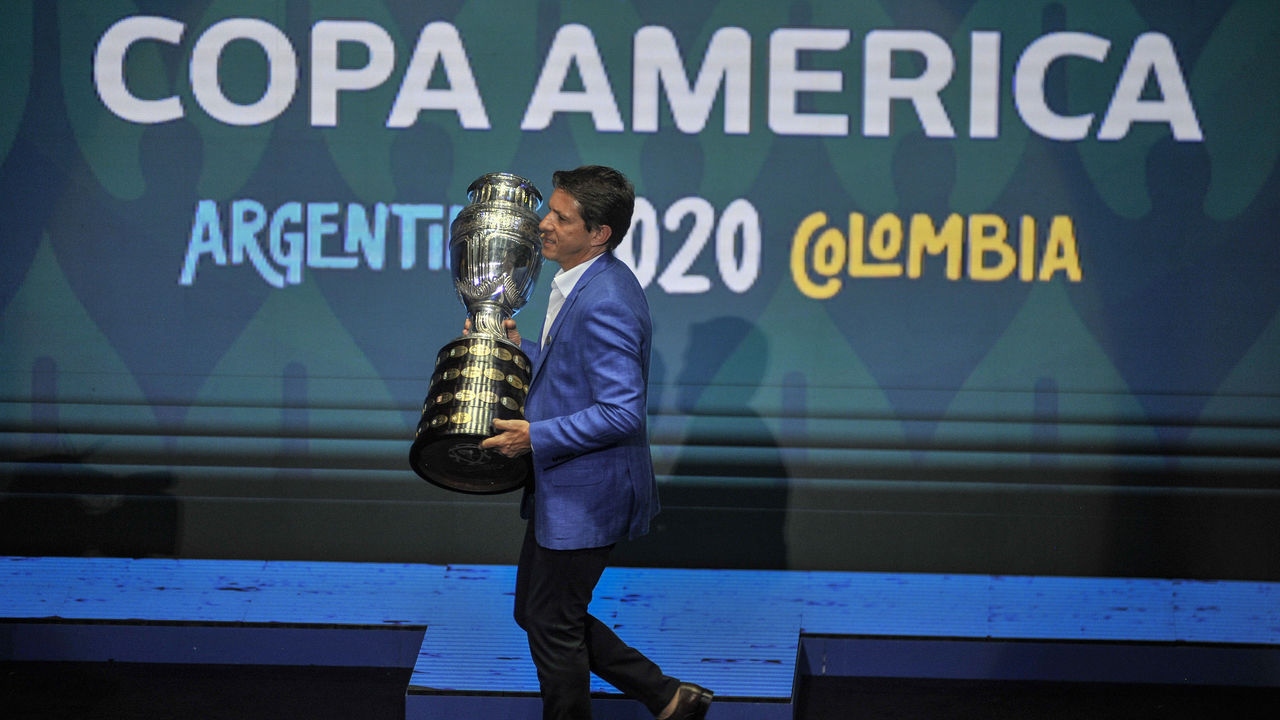 Brunt: Brazil. Barring any major injuries, Brazil will repeat and celebrate its 10th South American title by beating Argentina in the final.
Lopopolo: Brazil. Tite has the Selecao purring. With five wins in a row, Brazil has reasserted itself in South American football. Neymar, Lucas Paqueta, and Gabriel Jesus will dominate the tournament.
Nesci: Brazil. With the other perennial CONMEBOL contenders all in various stages of transition, the Neymar-led Selecao are positioned to prosper.
Rouse: Argentina. It would be fitting for Lionel Messi to win his first Copa on home soil with emotions still high after the death of Diego Maradona.
CONCACAF Gold Cup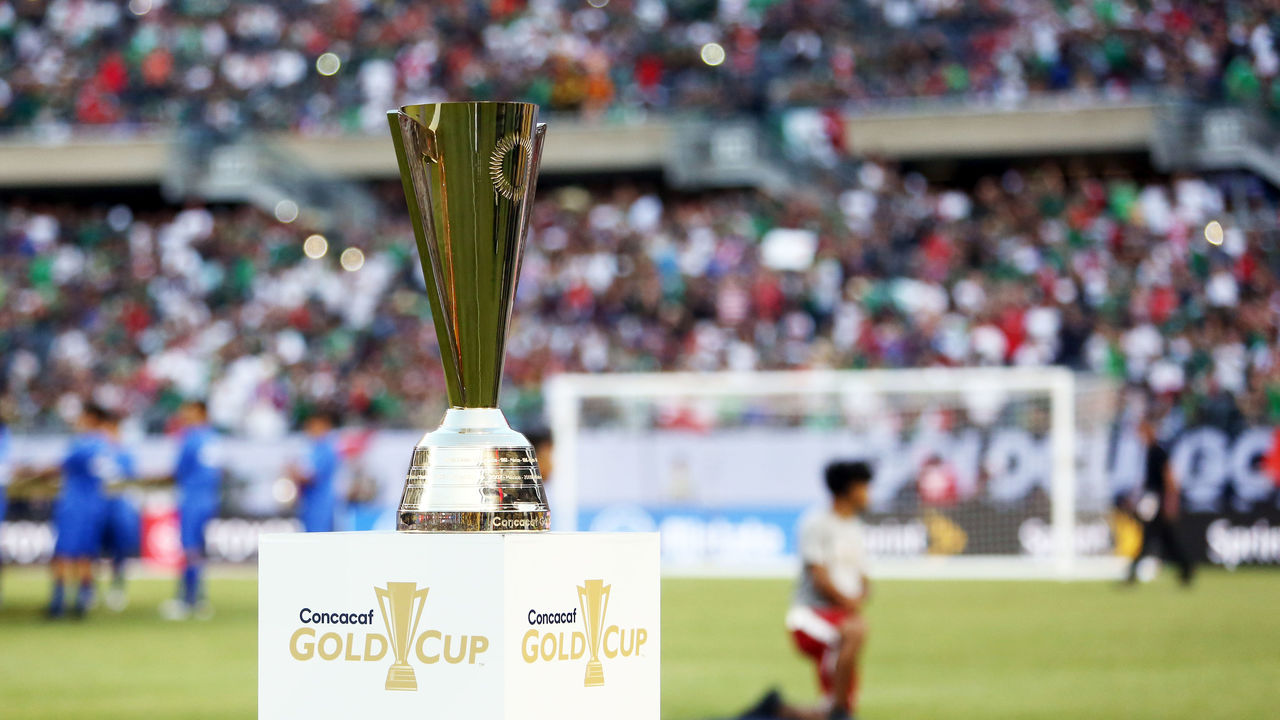 Brunt: Mexico. With the U.S. at the tail end of a transitional period, Mexico will again upset its bitter rival in the final to win back-to-back Gold Cups.
Lopopolo: United States. Weston McKennie, Gio Reyna, Christian Pulisic, Tyler Adams – the list goes on. The U.S. men's national team is heading into a vibrant new era.
Nesci: United States. A win at this summer's tournament will serve as the first signature achievement for an exciting generation of American talent.
Rouse: United States. Gregg Berhalter handled young talent well with the Columbus Crew and is the right man to oversee this gifted group.
Men's Olympic tournament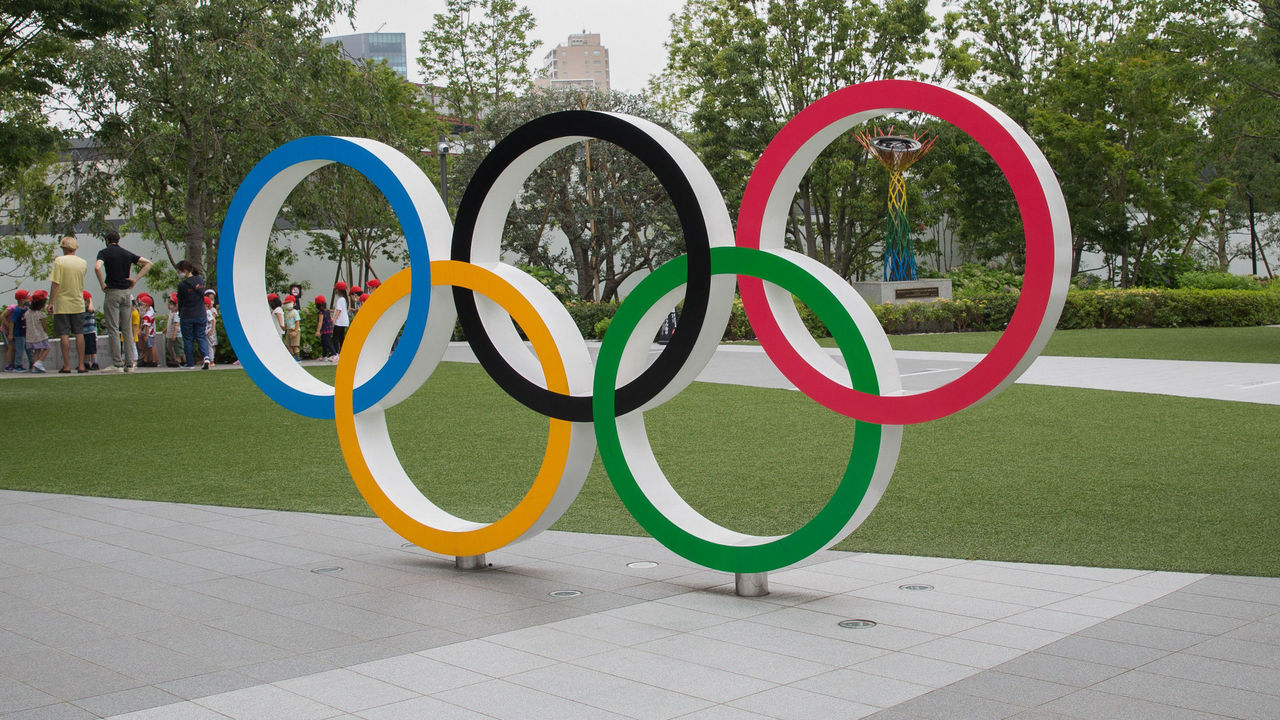 Brunt: France. Like the senior side, the junior squad is bursting with the kind of talent that can win another major trophy for France.
Lopopolo: France. Kylian Mbappe is eligible to play at the Summer Games in Tokyo. That's about all you have to know.
Nesci: Spain. The competition at the Under-23 level is fierce, but this Spanish squad is loaded with young stars already playing for top clubs.
Rouse: Germany. Despite the senior side's current failings under Joachim Low, Germany remains one of the game's greatest producers of young talent.
Women's Olympic tournament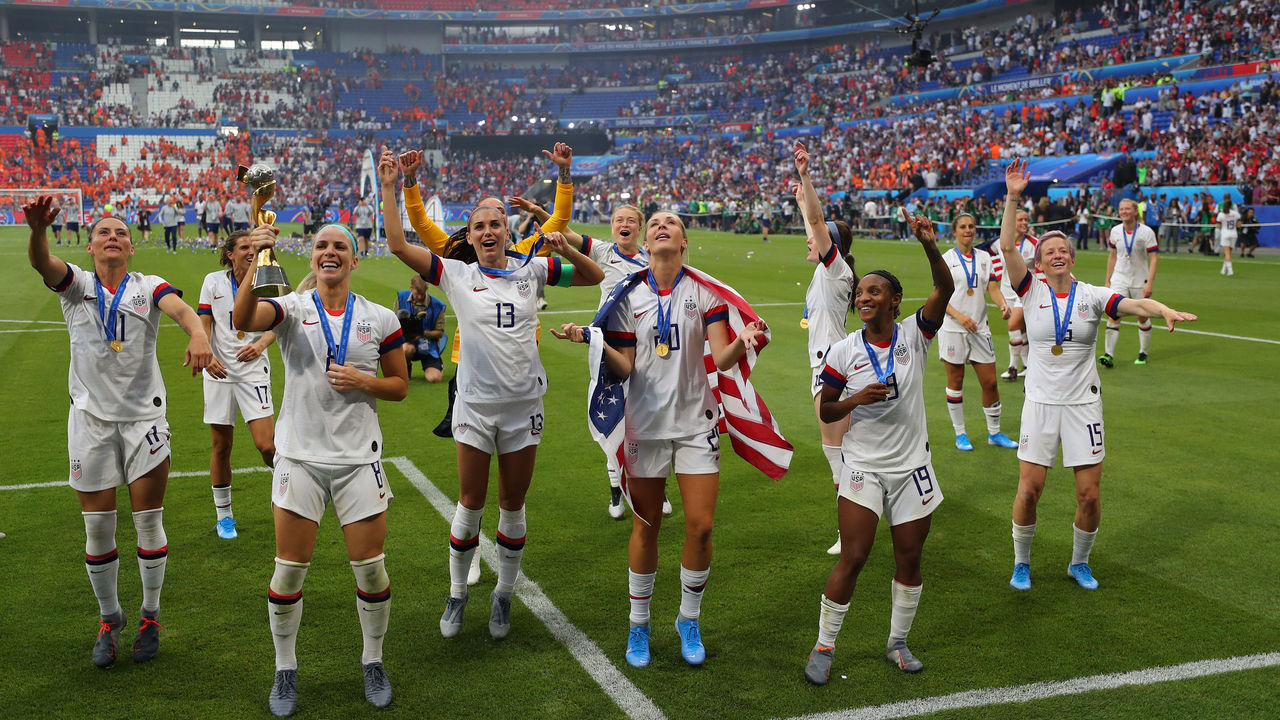 Brunt: United States. The field is vastly improved, but no nation is capable of assembling a team that can stop this supremely talented U.S. outfit.
Lopopolo: United States. The U.S. women's national team is still the best women's squad on the planet. It's about more than just Megan Rapinoe and Alex Morgan; Mallory Pugh and Rose Lavelle are the future.
Nesci: Canada. Picking with the heart over the head, perhaps, but who doesn't want to see iconic captain Christine Sinclair win Olympic gold?
Rouse: United States. The improvement from other nations in the women's game is encouraging, but they are still far beneath the Americans' level.
Nations League finals
Brunt: France. Didier Deschamps' men won't end 2021 empty-handed, as France will respond to its European setback with a Nations League triumph.
Lopopolo: Italy. The Azzurri are unbeaten in 22 matches and scoring in bunches. This isn't your grandfather's Italy.
Nesci: France. It won't come anywhere close to making up for their near-miss at the Euros just months prior, but Les Bleus will take home some silverware in 2021.
Rouse: Italy. Playing on home soil is a huge advantage. Hopefully, the team will be able to celebrate with fans after the devastation of the coronavirus pandemic.
Other key questions for 2021
Will Messi leave Barcelona?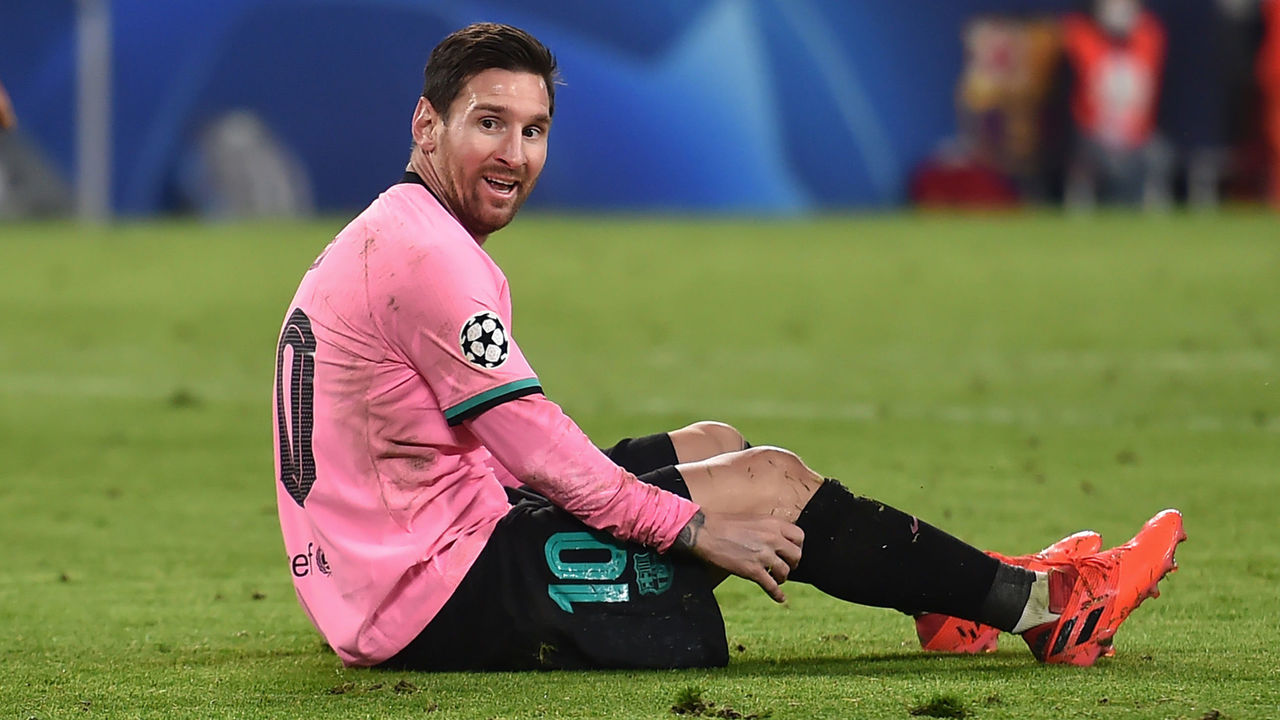 Brunt: Yes. Lionel Messi and Barcelona will finally go their separate ways in the summer, with the Argentine spurning City's advances for a move to PSG.
Lopopolo: No. Joan Laporta, who appointed Pep Guardiola as manager in 2008, will win Barcelona's presidential election and change the trajectory of the club.
Nesci: Yes. Where he ultimately ends up remains a mystery, but one thing is abundantly clear: Messi doesn't want to play for Barcelona anymore.
Rouse: Yes. It will take more than a new president to steer Barcelona toward glory anytime soon, so Messi will go elsewhere for his swansong.
Who will win the Ballon d'Or?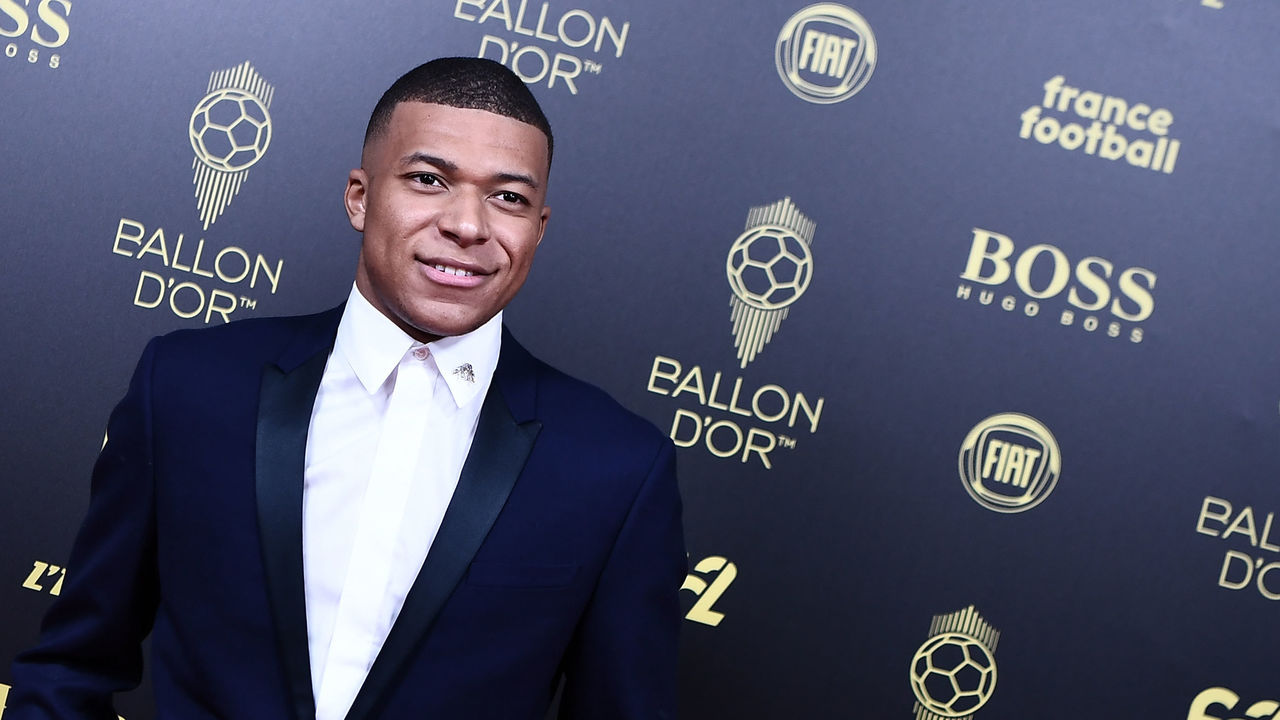 Brunt: Kylian Mbappe. The PSG star will add another major award to his collection when he claims the first Ballon d'Or of his glittering career.
Lopopolo: Robert Lewandowski. This is the closest anyone has ever come to the scoring brilliance of Lionel Messi and Cristiano Ronaldo. Lewandowski is likely to post consecutive 50-goal seasons.
Nesci: Kevin De Bruyne. After picking Manchester City to win the Premier League and Belgium to conquer Europe, this is the only logical conclusion.
Rouse: Robert Lewandowski. He fronts Europe's best team and should get some extra sympathy after missing out when the 2020 award was scrapped.
Who will be the most expensive signing?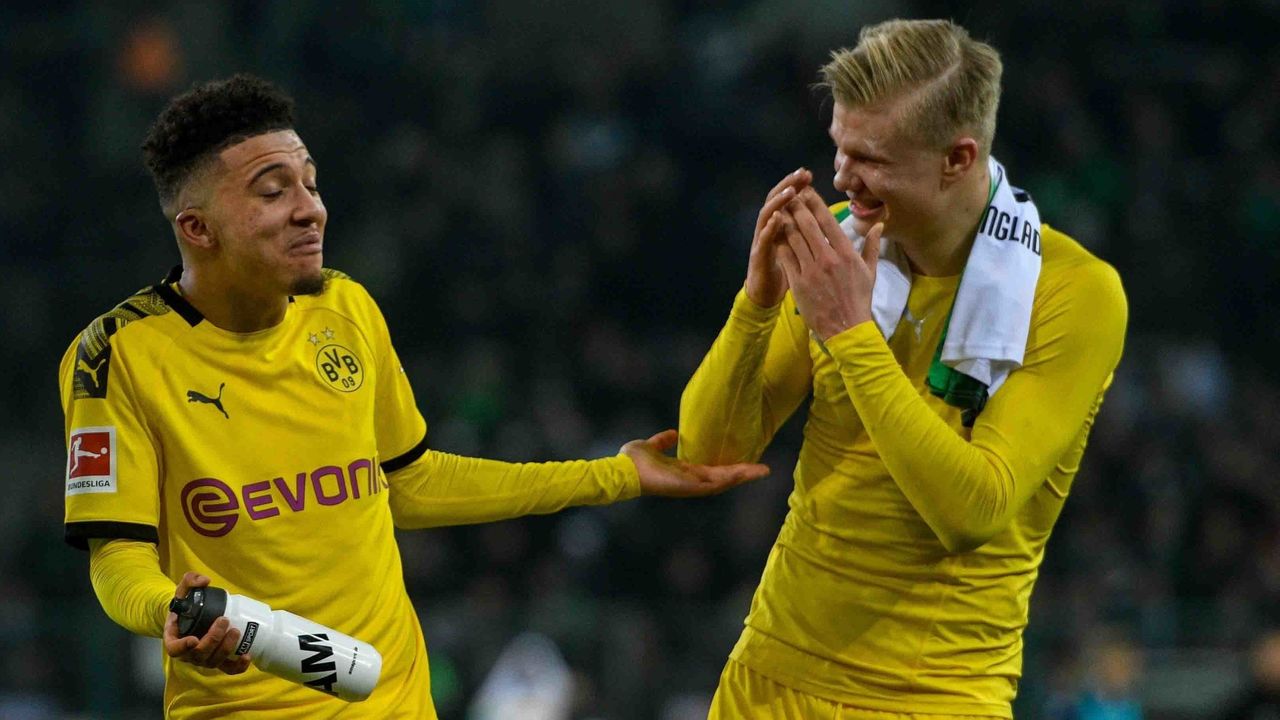 Brunt: Kylian Mbappe. Real Madrid will back the Brinks truck up to the Parc des Princes and sign the 22-year-old to a record-breaking deal.
Lopopolo: Jadon Sancho. Count on Manchester United paying close to €100 million for Sancho.
Nesci: Erling Haaland. Real Madrid need a long-term answer up front; Karim Benzema can't carry them forever, and Haaland is the perfect No. 9.
Rouse: Jadon Sancho. The pandemic-induced financial crisis means fewer big deals, but there have been hints that Sancho believes he's outgrown Borussia Dortmund.