Four down, four to go. Below, we examine the final batch of last-16 matchups on tap at Euro 2020, highlighting some key factors that will determine who advances, along with predictions for the round's remaining fixtures.
Monday, June 28
Croatia vs. Spain (12:00 p.m. ET)
Aided by an agreeable Slovakian side, Spain found its scoring touch after floundering in front of goal in its first two matches. Just in time, too. Luis Enrique's team had been widely criticized, but its dominance in possession and strong underlying numbers suggested only the finishing touch was missing. Against an aging Croatia outfit that appears to be caught between a generational shift, Spain's technical players, especially in attacking midfield, should make the difference.
That's not to say Spain doesn't have issues, of course. The inconsistent Alvaro Morata and Gerard Moreno leading the attack remains a big concern; Morata needs to quickly find both his shooting boots and confidence.
And, as Sweden showed in the group stage, the Spanish defense can be exposed when put under pressure. Whether Croatia has the tools to take advantage, though, remains to be seen. The 2018 World Cup finalist has looked slow and unimaginative for much of the tournament. Outside of Luka Modric – still the driving force – the odd burst from Mateo Kovacic, and Ivan Perisic, there hasn't been much to get excited about. And now Perisic, one of the team's few scoring threats, will miss the match after testing positive for COVID-19. That will likely be too much of an absence to overcome.
Prediction: Spain advances
France vs. Switzerland (3:00 p.m. ET)
Outside of some flashes, France hasn't hit the heights we all expected coming into the tournament. But, as topping the "Group of Death" showed, you can get away with that when you have so much pure talent at basically every position, especially up front. Success in tournament football requires inspirational moments more so than consistent dominance, and France is best equipped to provide them.
Switzerland, meanwhile, is rather short on those game-breaking players. It's difficult to see an area where the underdog has the upper hand here; in their biggest test of the tournament, the Swiss were manhandled by Italy, with primary attacking threats Breel Embolo and Xherdan Shaqiri shut down and the Granit Xhaka-led midfield overrun. And now Xhaka has to stop Paul Pogba from getting on the ball and feeding Kylian Mbappe and Karim Benzema?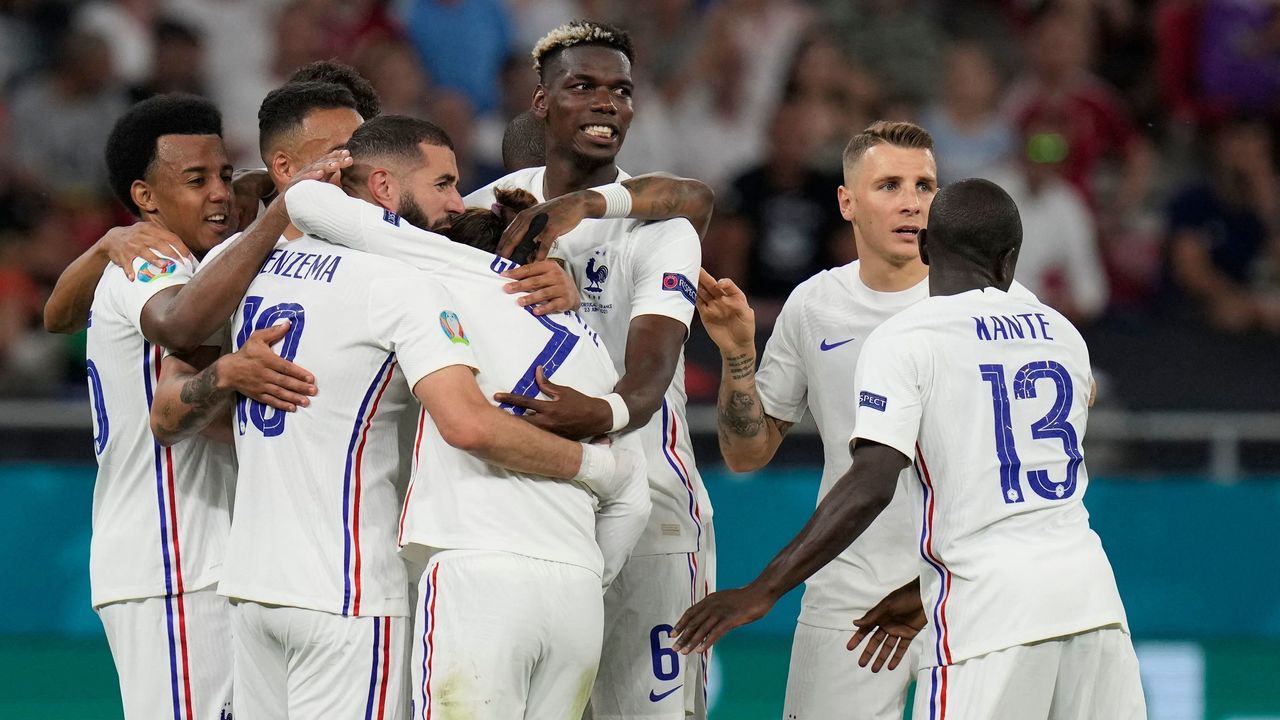 Austria showed Saturday that you can make a tournament favorite very, very nervous if you keep things compact and show some initiative with your pressing, a performance the Swiss can take encouragement from. Vladimir Petkovic's group will be dogged and make the reigning world champions work hard, but France should ultimately have too much firepower, even if it takes a while to find the breakthrough in Bucharest.
Prediction: France advances
Tuesday, June 29
England vs. Germany (12:00 p.m. ET)
Familiar foes meet at Wembley, but this time around it's Germany surrounded by question marks. Yeah, everything is out of whack right now. Germany looks like an unfinished work in progress, while England, though far from inspiring in the group stage, has a defined structure and identity. Ironically, that structure is part of what's causing so much consternation among supporters right now – along with, you know, the country's ingrained pessimism about its national team.
Manager Gareth Southgate is facing calls to be more adventurous and use the full attacking potential at his disposal. He probably should take the handbrake off a bit, but that seems unlikely at this point. So, expect another slow burner of a performance from the Three Lions, regardless of who Southgate picks to support Harry Kane up front.
And honestly, that approach may be more than enough against this unrefined German team. Jogi Low's insistence on using a 3-4-2-1 system that puts Joshua Kimmich, one of the world's best midfielders, at wing-back continues to baffle, even if it's allowing Robin Gosens to thrive. Germany, aside from a whirlwind 30 minutes against Portugal, still seems unsure of itself. That lack of coherence, along with the home crowd, gives England the edge in a matchup of two sides that have a favorable path to the final if they win Tuesday.
Prediction: England advances
Sweden vs. Ukraine (3:00 p.m. ET)
Perhaps the least "sexy" of all the last-16 matches, Sweden and Ukraine close out the round in what should be an intriguing tactical clash between two teams that often cede possession and look to frustrate bigger opposition. Someone has to take the initiative here, though. Which side will play on the front foot?
Both teams have skill in attacking areas of the pitch. Smooth operators Alexander Isak and Emil Forsberg power the Swedes, while veteran Andriy Yarmolenko and aerial threat Roman Yaremchuk have done all of Ukraine's scoring so far.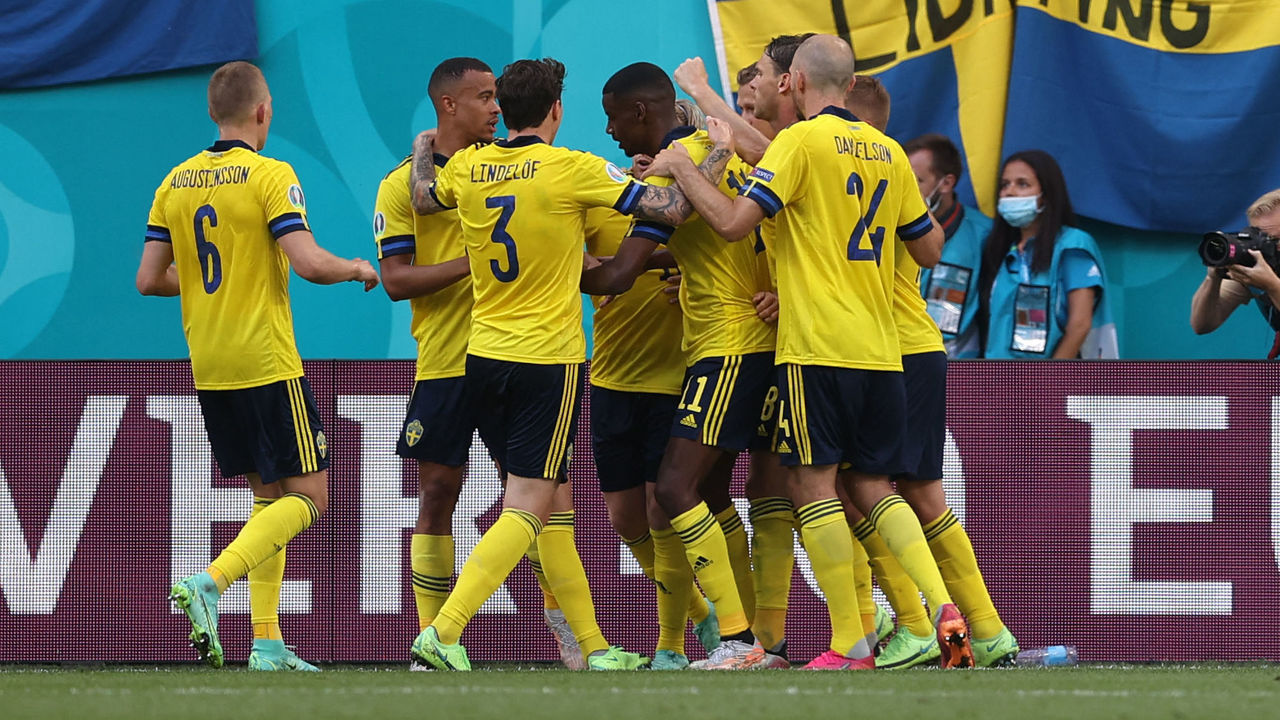 How the respective managers use a pair of Serie A players will be intriguing, and potentially decisive in determining which side marches on. Dejan Kulusevski, having recovered from a positive COVID-19 test, was immaculate in his 35-minute cameo against Poland, setting up two goals and providing the kind of pace and dribbling ability that can cause havoc. Will Janne Andersson give the Juventus youngster the start?
Ukraine boss Andriy Shevchenko, no stranger to Italian football, of course, still needs to figure out how to get the very best out of Ruslan Malinovskyi. The Atalanta star hasn't yet translated his red-hot club form to the Euros. That needs to change if Ukraine is to make an unexpected run to the competition's latter stages.
Prediction: Sweden advances