And just like that, the spending spree is (mercifully) over. With the summer transfer window closing on Monday night, theScore ranks the best pieces of business conducted across the game's top leagues.
20. Gareth Bale ➡️ Tottenham Hotspur
Details: Season-long loan from Real Madrid
This has less to do with the actual transfer and more to do with the feeling of excitement it generated. On the surface, signing an oft-injured 31-year-old whose most productive position is already occupied by a better player doesn't look great, but the nostalgic value of Bale's return to Tottenham is immense. It's low risk from a financial standpoint, and, more importantly, it's fun. Isn't that what this whole endeavor is about in the end?
19. Blaise Matuidi ➡️ Inter Miami
Details: Free transfer from Juventus
Though he doesn't arrive in Major League Soccer to quite the same fanfare as many other high-profile players have, Matuidi is the perfect signing for Inter Miami, especially as the club didn't burn a Designated Player slot on the deal. The perennially underrated Frenchman will continue to do the tireless midfield work that has defined his career, allowing more attack-minded teammates, including Gonzalo Higuain, to prosper up front.
18. Amad Diallo Traore ➡️ Manchester United
Details: Reported €41M fee from Atalanta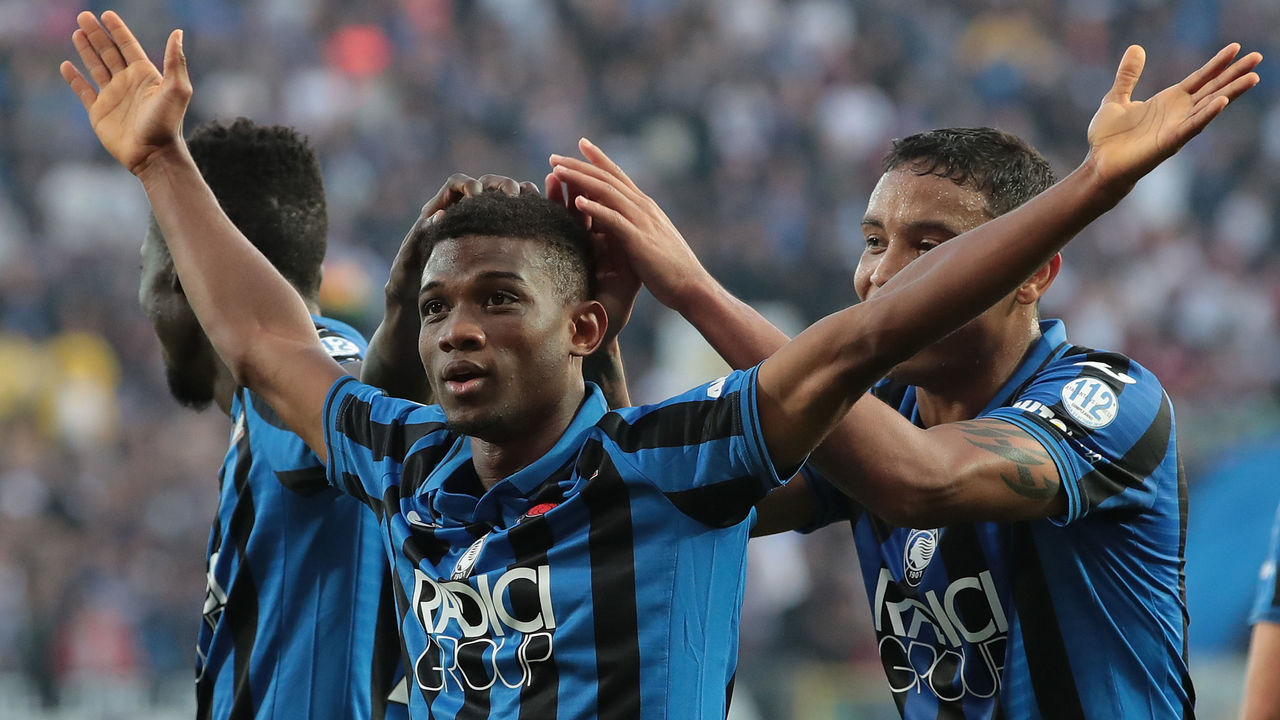 It's no secret that Manchester United didn't have a good transfer window; they missed out on their prime target and, incredibly, failed to bolster a defense that looks horrid to begin the season. In a vacuum, though, signing Traore is very exciting. The 18-year-old Ivorian winger, a product of the Atalanta pipeline, has enormous potential. Instead of letting him slip away and returning later when his valuation could be gigantic, the Red Devils, for once, were proactive. A minor win, but a win nonetheless.
17. Jeremy Doku ➡️ Rennes
Details: Reported €25M fee from Anderlecht
Whenever you're dealing with someone tipped as a potential successor to Sadio Mane at Liverpool, that warrants standing up and taking notice. Doku, 18, was linked with the Reds during the summer window, with Jurgen Klopp a keen admirer of the Belgian forward. However, he ultimately joined Rennes in a massive coup for the French club, which will likely turn a significant profit in the not-too-distant future. Remember the name.
16. Gabriel Magalhaes ➡️ Arsenal
Details: Reported €30M fee from Lille
Arsenal's biggest splash came on deadline day with the long-rumored arrival of Thomas Partey from Atletico Madrid, and though the Ghanaian will immediately improve the team (if not entirely fix the midfield on his own), it's the Brazilian center-back who could ultimately prove the more crucial signing. Gabriel has settled well and, assuming he continues to develop steadily, should be a cornerstone of the Gunners' backline for many years.
15. Ibrahim Sangare ➡️ PSV Eindhoven
Details: Reported €9M fee from Toulouse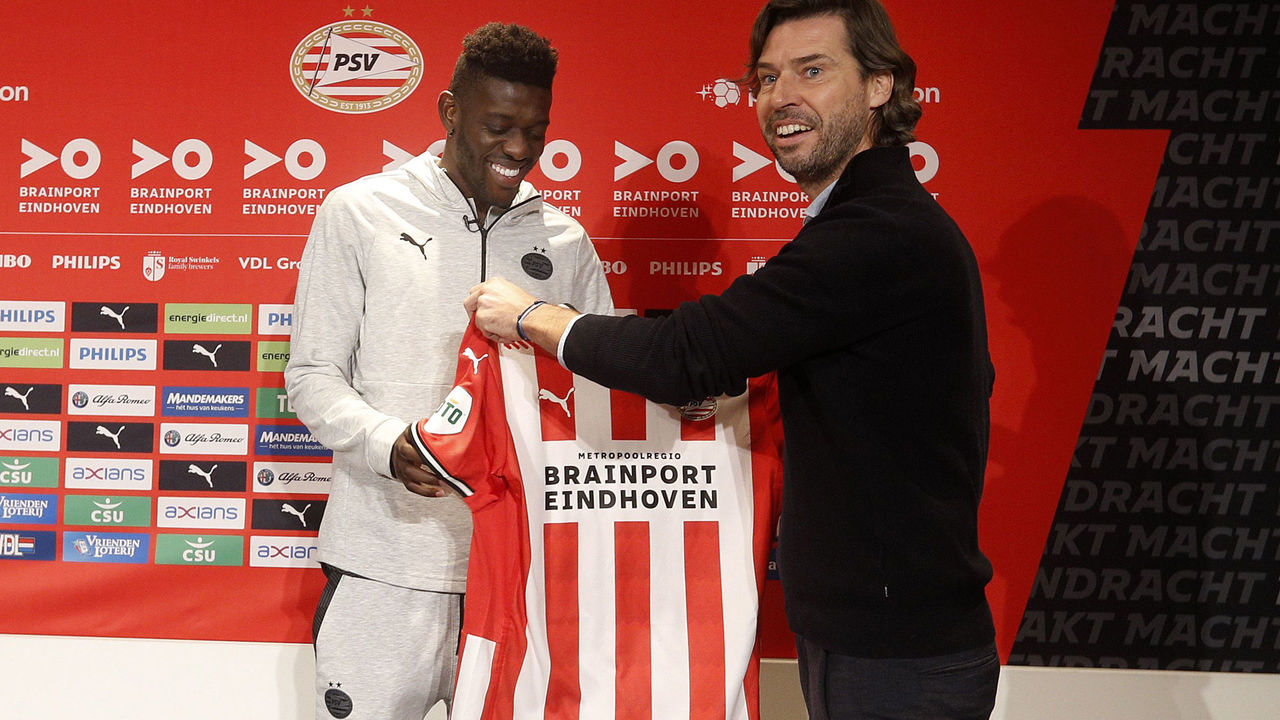 This feels like a deal that several Premier League clubs are going to be kicking themselves over in a couple of years. Sangare, 22, was heavily linked with Southampton before a work permit issue scuppered that deal, prompting his switch to the Netherlands for an exceedingly modest fee. The Ivorian is a defensive midfielder who can dictate play from deep with his passing range, and he looks destined for a blockbuster move in the near future.
14. Diogo Jota ➡️ Liverpool
Details: Reported £41M fee from Wolves
He didn't come cheap, but in Jota, Liverpool found one of the few players who can legitimately slot into the lineup without being too much of a downgrade on either Mane or Mohamed Salah. That in itself is an accomplishment. The energetic Portuguese forward can play multiple positions and fill a variety of roles, giving Klopp versatility off the bench, which will be key as teams navigate another congested, demanding season.
13. Victor Osimhen ➡️ Napoli
Details: Reported €50M fee from Lille
Osimhen has hit the ground running in Naples. The 21-year-old, in just two appearances, has already given manager Gennaro Gattuso a different type of element and presence up front, providing solid early returns on his big-money move from Lille. The goals will surely start to flow as he grows more accustomed to his new league and teammates. Beating several other suitors in the race for the Nigerian's signature was impressive by Napoli, too.
12. Arthur Melo ➡️ Juventus
Details: €72M fee from Barcelona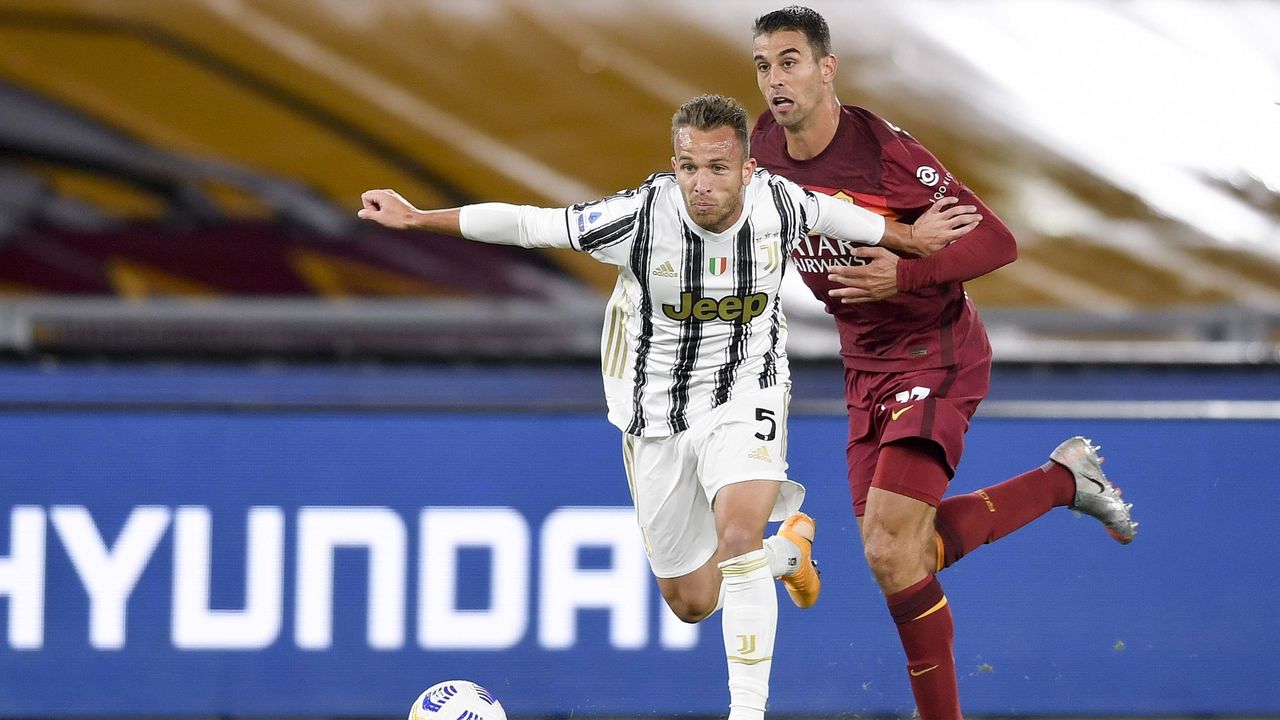 Though a fine player in his own right, Arthur's presence on this list is more in recognition of how Juventus got creative to capitalize on a unique opportunity in the market. The €72-million fee is slightly deceiving considering Miralem Pjanic's move in the other direction offset much of that cost. Juve, recognizing Barcelona's financial peril, pounced. They got younger and shipped out a player seemingly in decline for one who should only get better.
11. Ferran Torres ➡️ Manchester City
Details: Reported €25M fee from Valencia
Yes, there are bonuses that will eventually kick in and increase the price of the deal, but that shouldn't take away from what was an excellent piece of business by Manchester City. Torres is one of the game's most electrifying young wingers and should flourish at the Etihad playing with – and learning from – some acclaimed teammates. If only City could apply the same principles when searching for new defenders.
10. Marc Roca ➡️ Bayern Munich
Details: Reported €15M fee from Espanyol
This is how the best teams in world football stay on top. Bayern Munich, who are aiming to come away with literally every trophy on offer once again this season, took advantage of Espanyol's relegation and snapped up Roca for an extremely reasonable fee. The defensive midfielder, 23, figures to grow into the longterm replacement for Javi Martinez. He provides depth in the immediate term and potential stardom going forward.
9. Kai Havertz ➡️ Chelsea
Details: Reported £71M fee from Bayer Leverkusen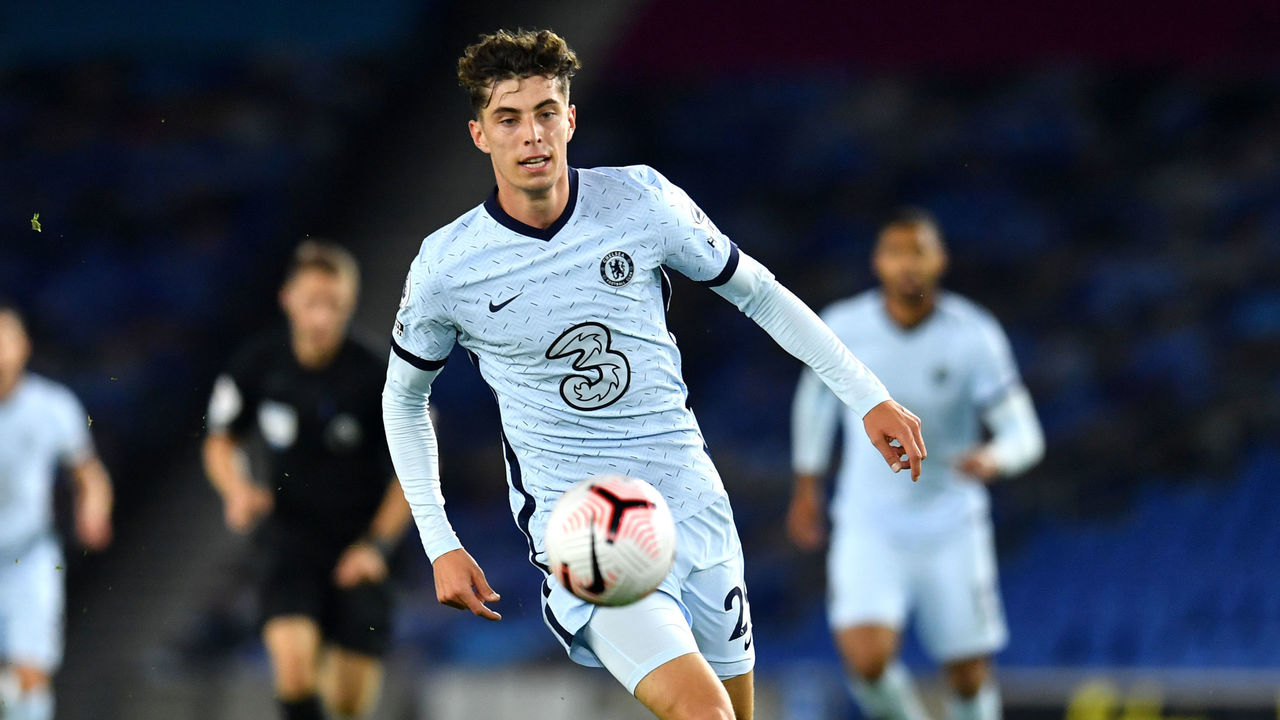 It almost seemed like a joke when initial rumblings suggested Chelsea – having already splurged on plenty of high-priced talent – were seriously looking at signing arguably the most prodigious youngster in German football. It didn't take long for those rumors to become reality. Havertz, 21, will need time to develop, especially as Frank Lampard tries to figure out how to best use all his new pieces. When the elegant No. 10 gets settled, though, look out.
8. David Silva ➡️ Real Sociedad
Details: Free transfer from Manchester City
Silva returning to La Liga just felt right (sorry, Lazio). The veteran midfielder shunned interest from the Italian club in favor of a move back to his homeland, where he will act as the ideal short-term replacement for Martin Odegaard, who rejoined Real Madrid after his successful loan spell at Real Sociedad. Now 34, Silva should still have some gas left in the tank to dictate the tempo and use his creativity and vision to tee up his new teammates.
7. Chris Smalling ➡️ AS Roma
Details: Reported €15M fee from Manchester United
Manchester United fans may not believe it, but Smalling was one of the best defenders in Serie A last season, enjoying a dominant campaign on loan at the Stadio Olimpico. He wanted to return on a permanent deal, Roma wanted him back, and the Red Devils appeared to have no intention of playing him despite clearly needing defensive help. The deadline-day agreement brokered by the two clubs was a win-win for everyone involved.
6. Leroy Sane ➡️ Bayern Munich
Details: Reported €45M fee from Manchester City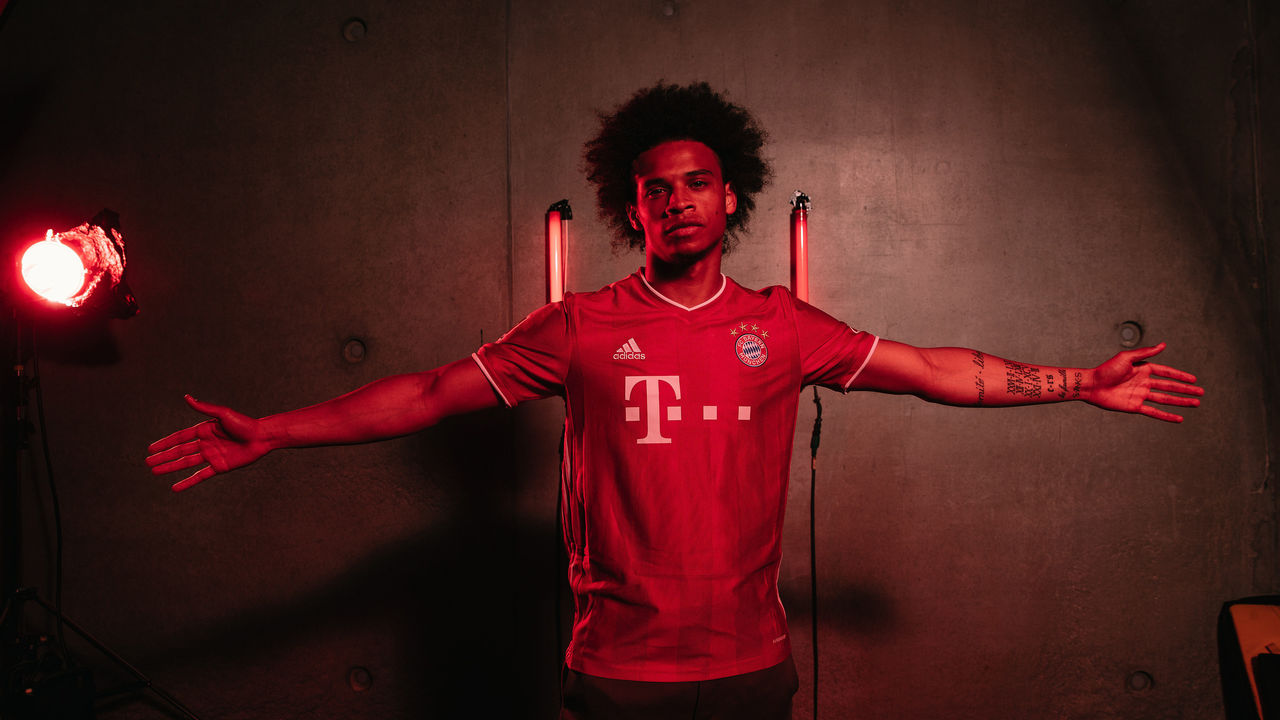 Bayern Munich had long identified Sane as the ideal target to add even more speed and skill to their crop of wide forwards, and they eventually closed the deal for significantly less than it would've cost them last summer, prior to the 24-year-old's ACL injury. Persistent knee problems are the only thing that could derail the German winger's career in Bavaria. If he stays healthy, he'll have a great chance to put up career-best numbers in the coming years.
5. Sandro Tonali ➡️ AC Milan
Details: Initial loan from Brescia with reported €30M option
AC Milan may not be all the way back just yet, but beating out the likes of Juventus and city rivals Inter to Tonali was a signal of intent. The Rossoneri are building for the future. Hailed as the next great Italian midfielder, the 20-year-old has shades of both Andrea Pirlo and Gattuso in his game; he's an accomplished passer who provides quality delivery from set pieces and pairs that with plenty of bite in the center of the pitch. A star in the making.
4. Timo Werner ➡️ Chelsea
Details: Reported €53M fee from RB Leipzig
Being just about the only club not completely derailed by the financial impact of the ongoing pandemic, Chelsea were able to scoop up one of the most explosive forwards around. Werner, 24, is coming off the best season of his career; were it not for Robert Lewandowski, he would've garnered even more attention for his scoring exploits. Be patient, Chelsea fans. The goals will flow before long for the versatile German forward.
3. Thiago Alcantara ➡️ Liverpool
Details: Reported £20M fee from Bayern Munich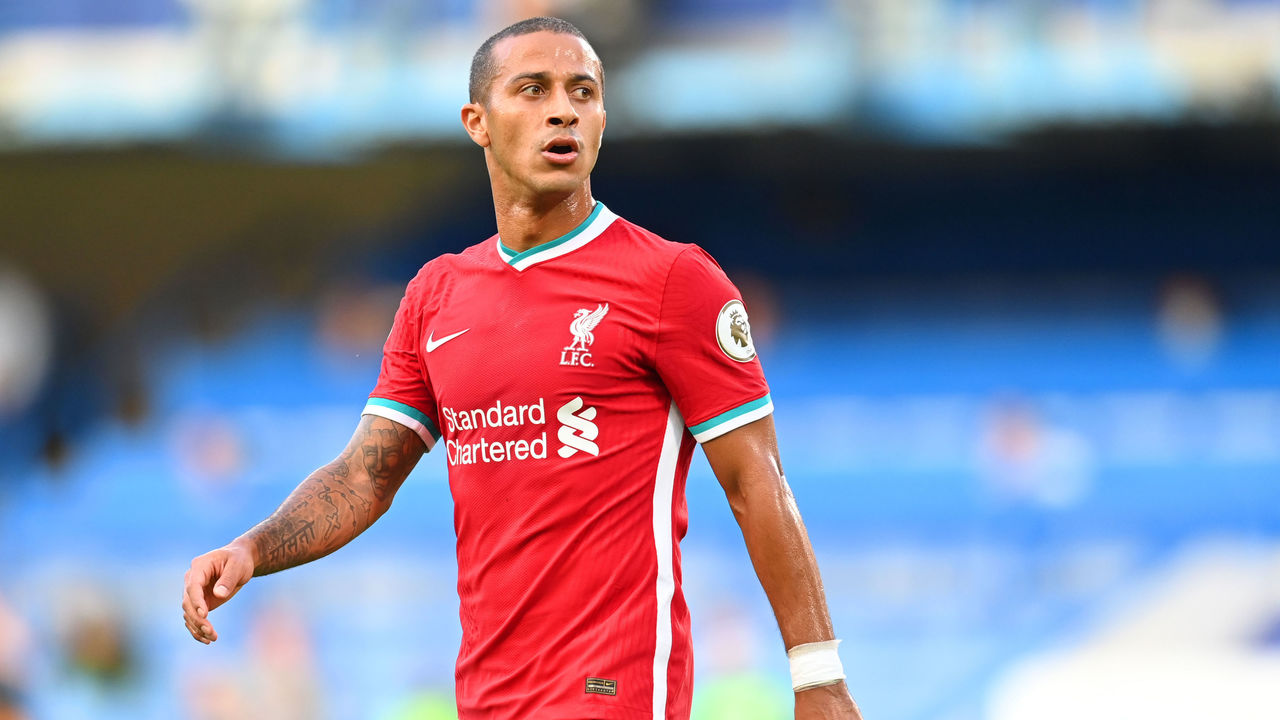 Thiago isn't exactly the type of data-driven signing that has served Liverpool so well in recent years – he's 29 years old and has some injury issues in his portfolio – but his quality is undeniable. A true midfield conductor, the Spaniard can control games like few others, using his vision and elite passing skills to carve open the opposition. It's unfair that the Premier League champions got their hands on him, really.
2. James Rodriguez ➡️ Everton
Details: Reported £20M fee from Real Madrid
It's early, but all the signs so far point to James rediscovering the flair and creative ability that once made him one of the most joyous players in the game to watch. The Colombian has three goals and two assists in his first four Premier League matches, leading Everton to the top spot in the table. He's primarily responsible for making the Toffees fun again, which is a hell of an accomplishment considering what we've seen from them in recent seasons.
1. Achraf Hakimi ➡️ Inter Milan
Details: Reported €40M fee from Real Madrid
What were Real Madrid thinking? Letting Hakimi go, even for €40 million, looked puzzling when it happened, and doubly so now with the Moroccan off to a blistering start in Serie A. The 21-year-old is a perfect fit for Antonio Conte's system, has already struck up an understanding with Romelu Lukaku, and figures to be a dominant presence charging up and down the flank for many years in Milan. A slam dunk by every possible metric for Inter.