Luke Shaw admitted Manchester United were punished for their poor concentration and timidness in Sunday's cataclysmic 6-1 home loss to Tottenham Hotspur.
The left-back, who received a yellow card for a frustrated hack at Lucas Moura in the final minutes of the fixture, didn't hold back during his post-match interview after United's joint-worst defeat of the Premier League era. The result matched a humiliating 6-1 reverse to local rivals Manchester City in October 2011.
"It was a lack of concentration and then a mistake, another mistake, another mistake. We switched off. It really hurts," Shaw told Sky Sports, according to BBC Sport.
"Manchester United shouldn't lose in this manner. It really hurts, it's embarrassing, and we've let a lot of people down. We've let ourselves down and the staff down."
Red Devils legend Gary Neville offered a scathing assessment of his former club afterward, branding the players' performance as "absolutely pathetic" and "spiritless and spineless." The latter charge could certainly be leveled at the defense: Shaw endured a difficult outing while Harry Maguire and Eric Bailly each committed an error directly leading to a goal.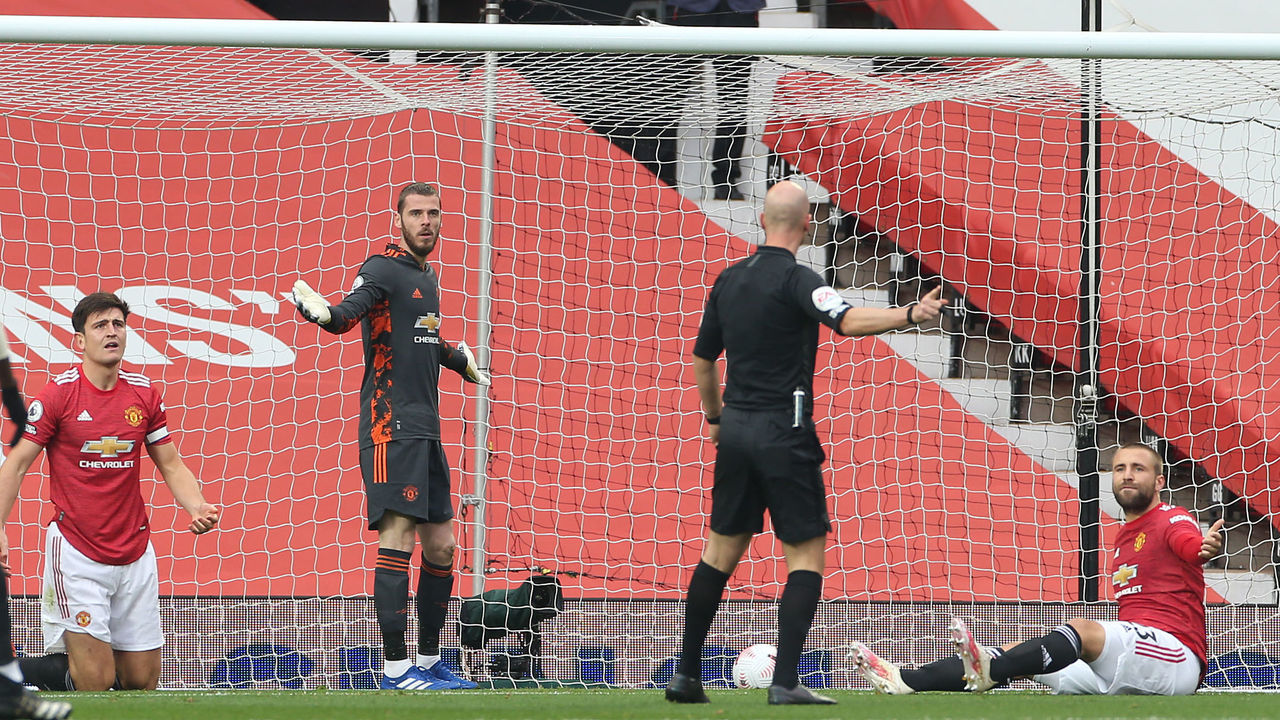 Manchester United were already losing 2-1 when Anthony Martial was sent off in the 28th minute following a scuffle with Erik Lamela as the teams prepared for a corner.
"We need to look in the mirror, we are nowhere near it at the moment. Maybe it's lucky that we've got a break now," Shaw continued, alluding to the upcoming slate of international fixtures.
"When we went down to 10 men maybe we gave up, there wasn't that character on the pitch. We were too quiet and naive. There was many mistakes, we need to do more.
"It's embarrassing. I was embarrassed on the pitch. We need a long hard look at ourselves."
Ole Gunnar Solskjaer's side reconvenes after the break to face Newcastle United on Oct. 17.