The exhilarating 2021-22 Premier League season comes to a close Sunday, with plenty still at stake as all 20 clubs take the pitch at 11 a.m. ET. Below, we examine what's left to play for heading into the final matchday.
Title race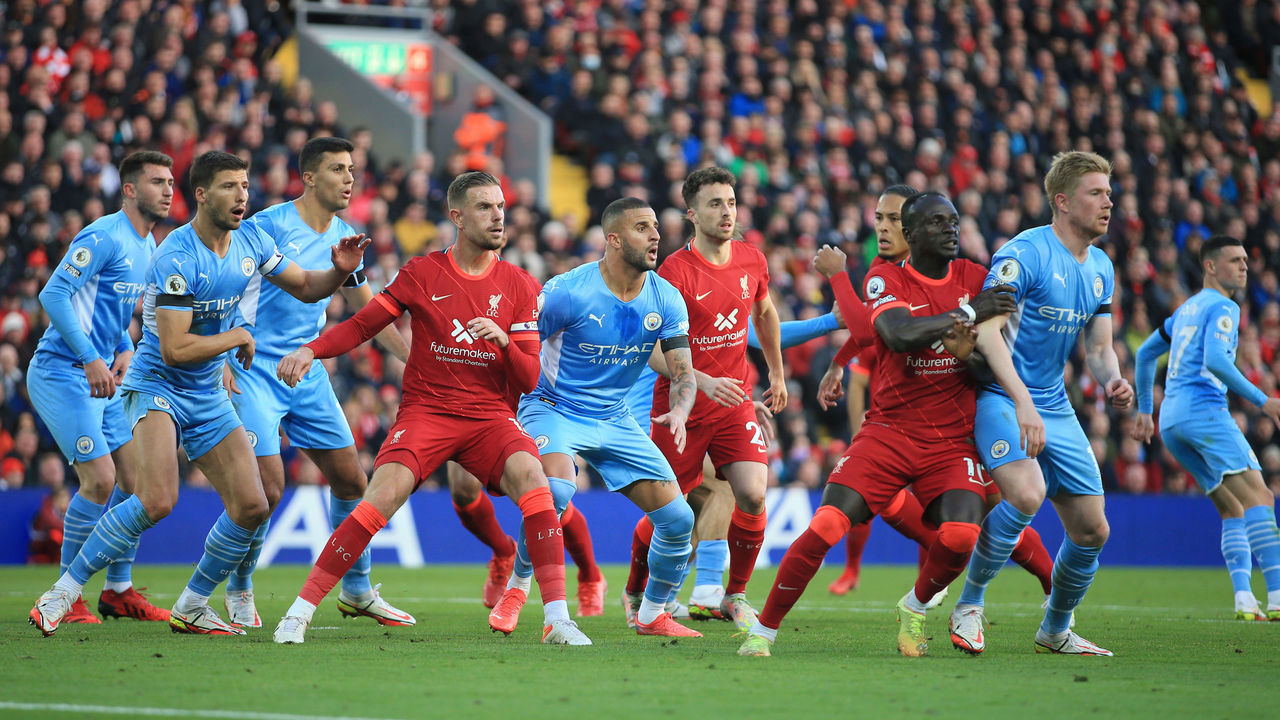 The big one.
An engrossing scrap between Europe's two most dynamic teams comes to an end Sunday, with Manchester City looking to retain their domestic crown and, in the process, scupper Liverpool's pursuit of a historic quadruple.
The battle, overseen by Pep Guardiola and Jurgen Klopp, has quickly developed into the Premier League's best modern rivalry. While there's still much to play for elsewhere in the table, most eyes will be on the Etihad Stadium and Anfield this weekend.
Matches:
Manchester City vs. Aston Villa
Liverpool vs. Wolves
| POSITION | CLUB | GD | POINTS |
| --- | --- | --- | --- |
| 1 | Manchester City | +72 | 90 |
| 2 | Liverpool | +66 | 89 |
City, who have 21 goals in their last five league matches, control their own destiny. They'll be crowned champions once again with a victory over Aston Villa, regardless of what happens at Anfield. In a delicious twist, Villa boss Steven Gerrard, a Liverpool icon who famously never lifted the Premier League trophy with the Reds, could play a key role in delivering a league crown to Merseyside after all.
Liverpool, who still have the Champions League final on the horizon, will be scoreboard watching and hoping for a favor. Whatever happens, this will go down as one of the most captivating races in recent memory.
The Premier League went to a 38-match schedule beginning in 1995-96. Since then, a haul of 92 points – Liverpool's total if they win Sunday – would've been enough to win the title in all but five campaigns, excluding this season. That highlights how brilliant both teams have been this year; Liverpool have lost just two league matches, yet City, who are approaching the 100-goal mark for the campaign, are still keeping them at bay. It's been a titanic tussle. It's a shame it has to end.
Champions League qualification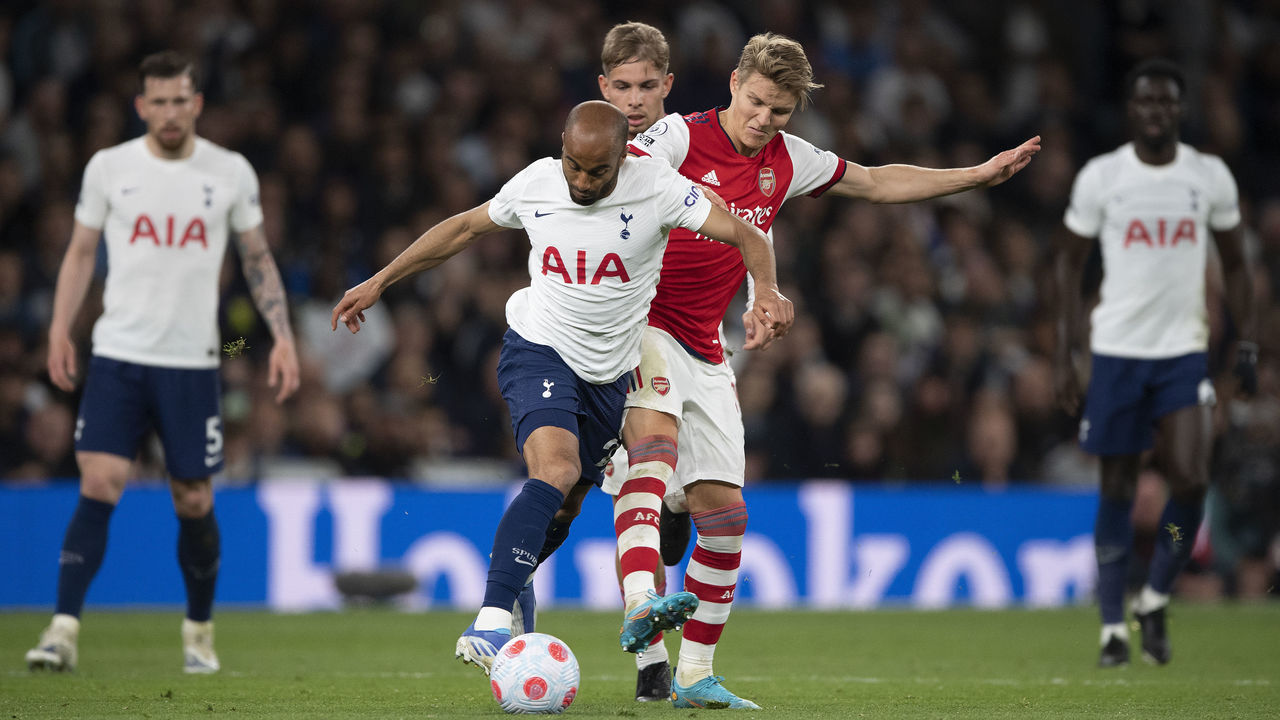 There's only one Champions League place left up for grabs heading into Sunday's concurrent fixtures, with the bitter north London foes Tottenham Hotspur and Arsenal set to conclude what's been an erratic, back-and-forth battle for fourth place.
The Gunners, in a position of extreme strength just a week ago, have crumbled down the stretch, losing consecutive matches – including a 3-0 setback against Spurs – to give their rivals the advantage. The situation for Antonio Conte and Tottenham is, therefore, painfully simple: don't lose to the worst team in the league Sunday, and you're in the Champions League.
Matches:
Norwich City vs. Tottenham
Arsenal vs. Everton
| POSITION | CLUB | GD | POINTS |
| --- | --- | --- | --- |
| 4 | Tottenham | +24 | 68 |
| 5 | Arsenal | +9 | 66 |
Even a draw will be enough for Spurs, who boast an enormous advantage on goal difference; should the two sides finish level on 69 points, Tottenham will snatch fourth via that tiebreaker, barring an inconceivable 15-goal swing.
Conte, hired in November to replace the floundering Nuno Espirito Santo, has faced a checkered spell at Tottenham – often by his own making through a series of interesting soundbites and interviews. However, he looks destined to accomplish a feat that appeared nigh impossible when he arrived at the club.
Whoever misses out on fourth place will go into next season's Europa League.
European places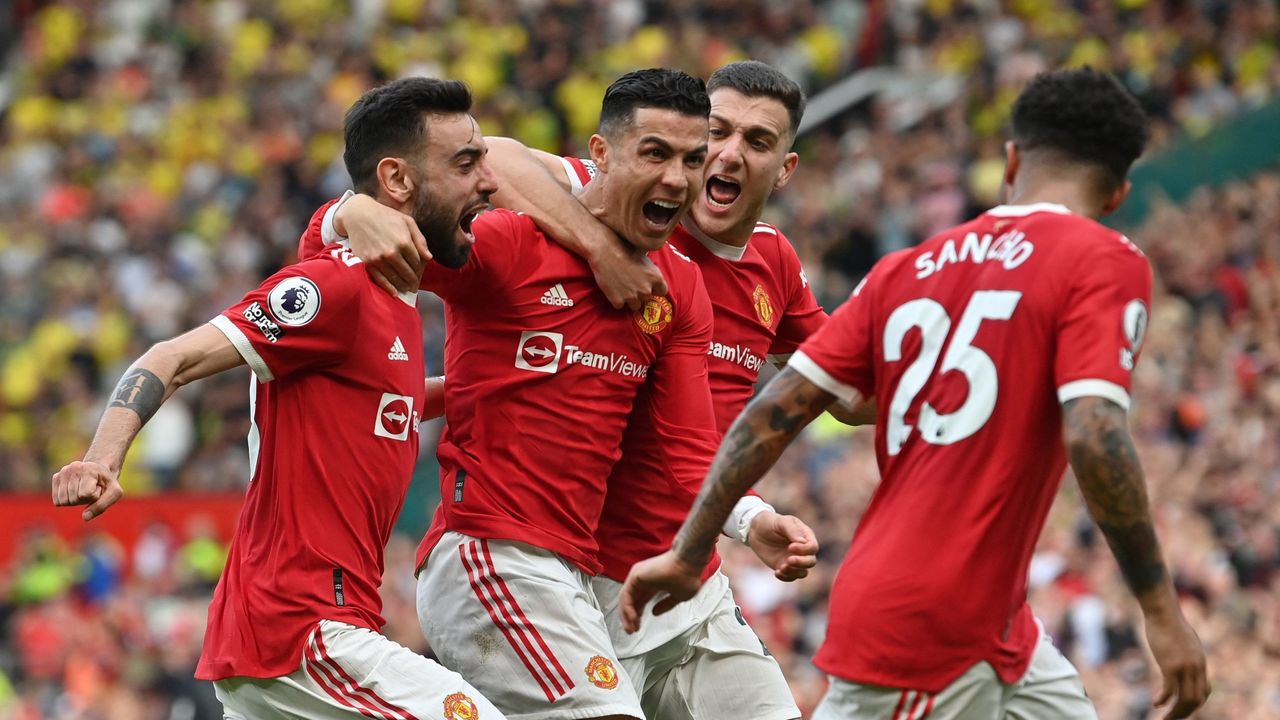 It's not much in the grand scheme, but Manchester United have a chance to salvage their season by clinching sixth place and a berth in the Europa League. West Ham United, who at times threatened to blow up the top-four hegemony before eventually dropping off the pace, could yet upset the applecart and head to the south coast knowing there's still hope.
Matches:
Crystal Palace vs. Manchester United
Brighton vs. West Ham
| POSITION | CLUB | GD | POINTS |
| --- | --- | --- | --- |
| 6 | Manchester United | +1 | 58 |
| 7 | West Ham | +11 | 56 |
The Red Devils travel to Selhurst Park in full control of their own fate. A win will end Ralf Rangnick's erratic coaching tenure on a high note and give incoming bench boss Erik ten Hag another target to obtain next season. A failure to win, though, gives the Hammers a golden opportunity to run it back after their impressive Europa League adventure this season.
If the two teams finish level on points, David Moyes' squad will pip United to sixth by virtue of a superior goal difference. Cristiano Ronaldo and Co. haven't taken the pitch since May 7, when they were thumped 4-0 by Brighton. Will the break prove beneficial?
Whichever team finishes seventh will play in next year's Europa Conference League, ensuring that, one way or another, continental football beckons for both clubs.
Relegation battle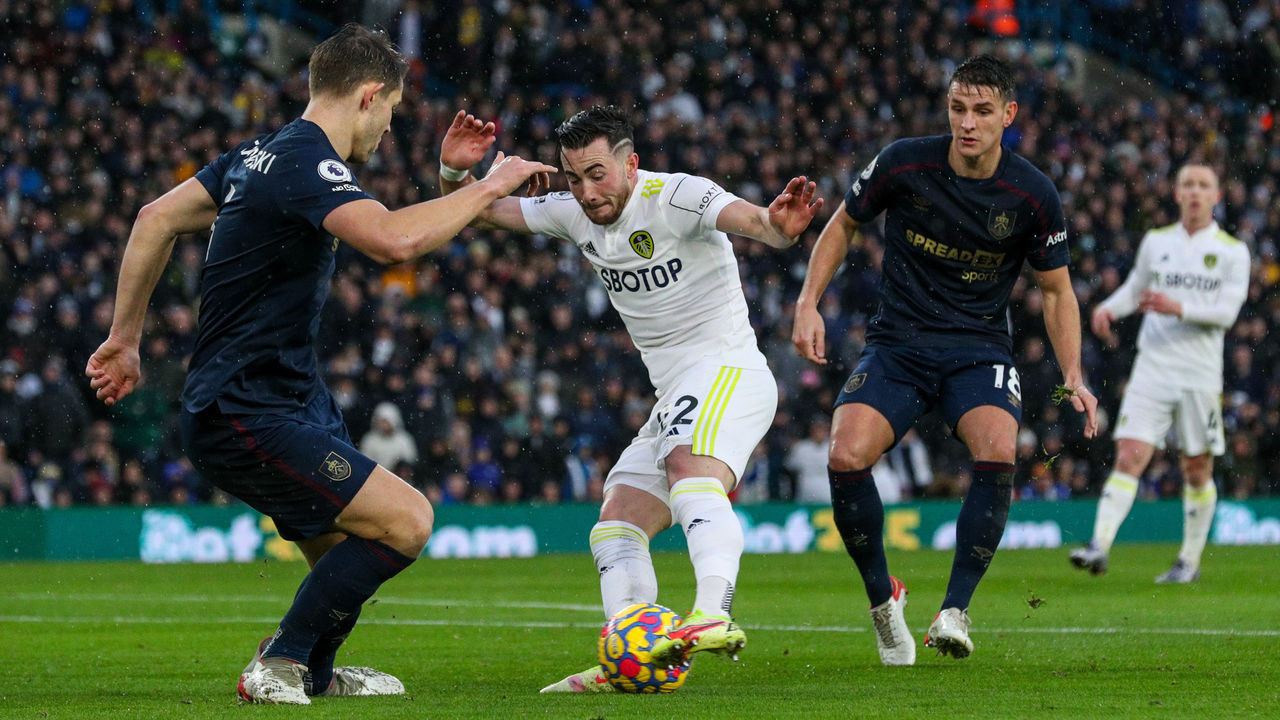 And then there were two.
Everton secured their Premier League safety with a miraculous 3-2 win over Crystal Palace on Thursday, coming back from two goals down in the second half to ensure they won't suffer a humbling relegation to the Championship.
The manic celebrations at Goodison Park – fans invaded the pitch before the full-time whistle to celebrate Dominic Calvert-Lewin's match-winning goal – were met with disdain in Lancashire and West Yorkshire. Everton's desperate escape means one of Burnley or Leeds United will finish 18th and drop to England's second tier next season.
Matches:
Burnley vs. Newcastle
Brentford vs. Leeds
| POSITION | CLUB | GD | POINTS |
| --- | --- | --- | --- |
| 17 | Burnley | -18 | 35 |
| 18 | Leeds | -38 | 35 |
Burnley, who earned a potentially invaluable point against Aston Villa on Thursday, boast a superior goal difference and only need to match Leeds' result Sunday to survive. Neither team has won since April. There is, quite literally, no better time for either club to break that slump.