Liverpool haven't even gotten their hands on the trophy and the focus has already shifted to next season.
That will happen when a dominant title-winning campaign is virtually settled by the midway point, especially with the turnaround before the next season narrowed to a little more than a month.
Liverpool now have a target firmly fastened on their backs. Assuming next term's pursuit of silverware is less one-sided, here's a look at three clubs that could realistically threaten the Reds' reign.
Manchester City
Entering Thursday's clash, Liverpool have recorded just two league defeats over the last two seasons, compared to a dozen for Manchester City. If last season's one-point triumph over Liverpool was a warning, this campaign has rung the alarm bells at the Etihad Stadium.
It's not that City have been poor so much as that Liverpool have been near-infallible. Still, it feels like something is missing at City.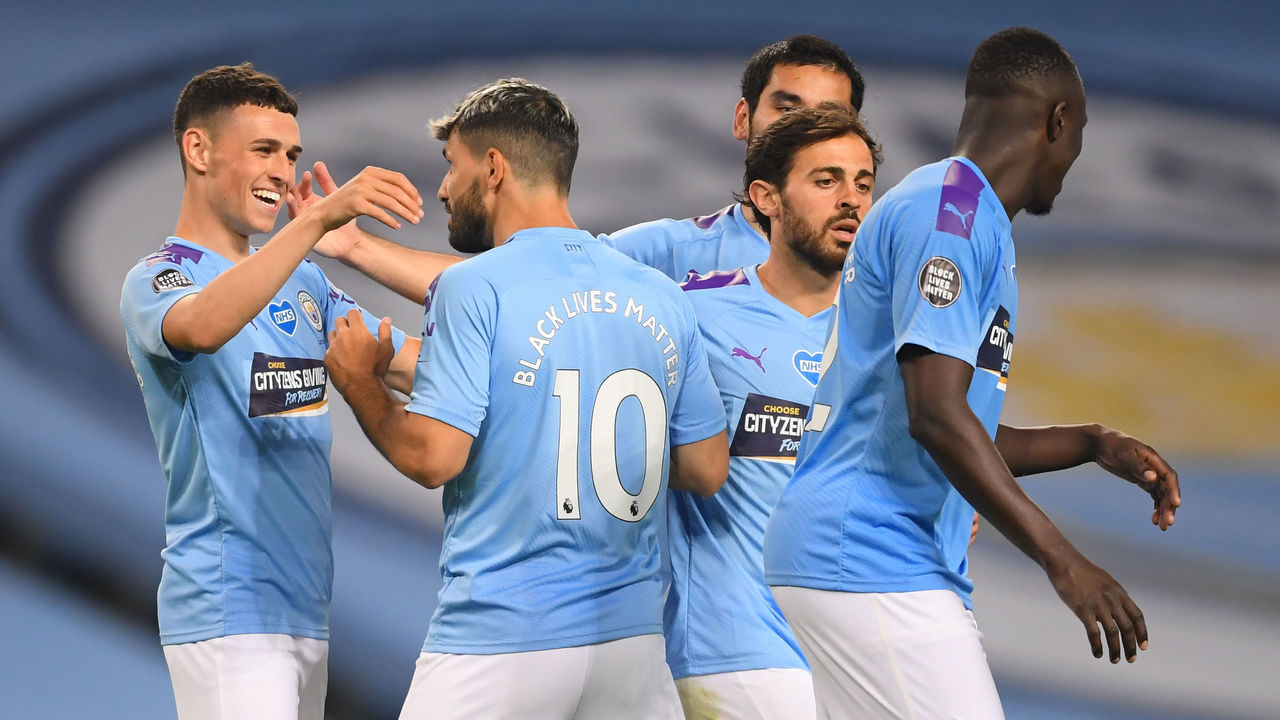 Strengths: City will likely be the bookmakers' choice to unseat Liverpool, and for good reason. A fit Kevin De Bruyne remains the league's best player, Sergio Aguero is under contract for one more year, and the likes of Bernardo Silva, Ederson, Raheem Sterling, Aymeric Laporte, and Riyad Mahrez all lay claim to world-class status. Pep Guardiola is staying put, and while the City's appeal of a two-season European ban remains pending, their coffers are packed with riches ahead of a transfer window that could see the club address some key departures and areas of concern.
Weaknesses: Like when the brass failed to replace Vincent Kompany last year, City are set to lose another trusted veteran and charismatic leader in David Silva this summer. It's expected that Guardiola will internally look to Phil Foden and Bernardo to pick up the slack. Leroy Sane is off to Bayern Munich, meaning the club should be in the market for a left-footed attacker who can exploit wide channels. Elsewhere, concerns at left-back persist after neither Oleksandr Zinchenko nor Benjamin Mendy did much to dispel them, while the need for an additional central defender remains.
Realistic prospects: City could profit from a simplified domestic focus if the ban is upheld. Guardiola has yet to name the same starting XI for successive league outings this season as the club battles on four fronts, and consistency has been an issue for a side that would benefit from fewer fixtures.
Chelsea
A series of valuable additions and the emergence of a young core that's thrived under Frank Lampard might amount to legitimate title claims for a Chelsea side on the ascendancy. The Blues could do worse than to follow Liverpool's blueprint for success.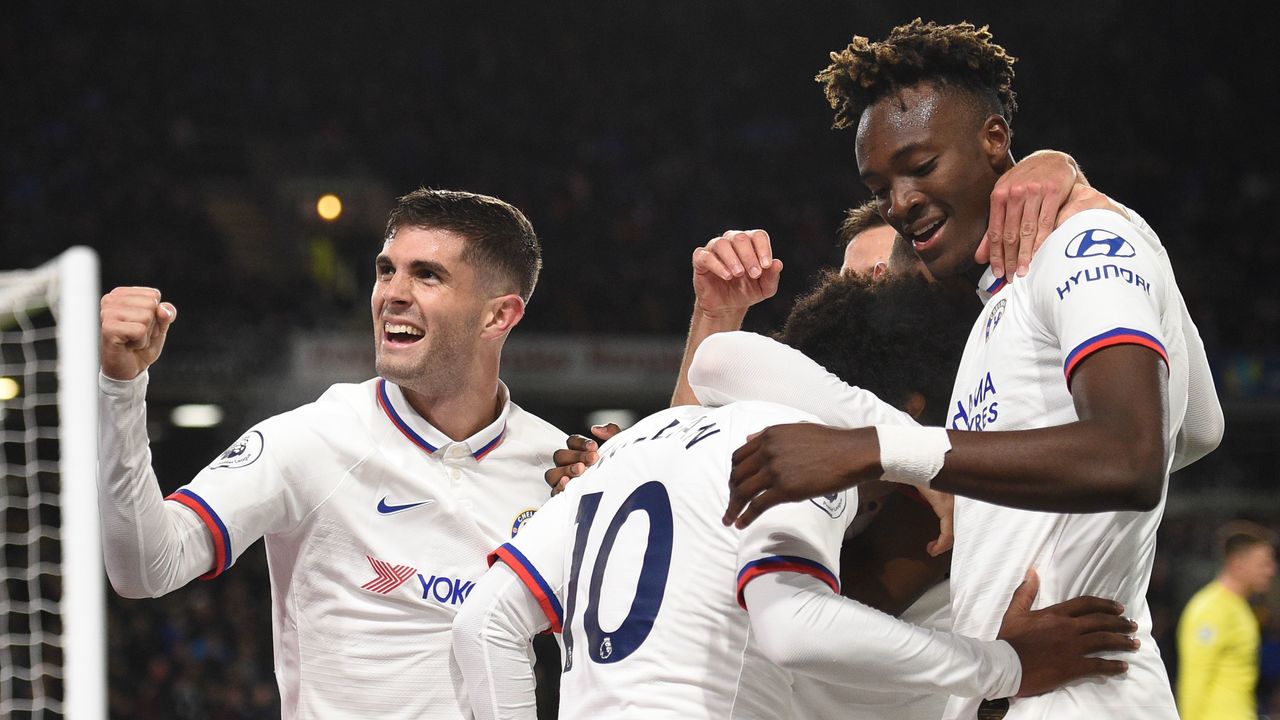 Strengths: Chelsea boast an exemplary core of players 25 or younger in Christian Pulisic, Tammy Abraham, Mason Mount, Reece James, and others. Mateo Kovacic has been excellent, as have N'Golo Kante and Cesar Azpilicueta, and should Jorginho stay put, the midfield is sorted for next season. Throw Timo Werner and Hakim Ziyech into the attacking mix, and the Blues suddenly feature a roster rife with match winners. Not bad for a squad replenished expeditiously following a two-window transfer ban.
Weaknesses: Chelsea have been equal parts brilliant and mystifying in Lampard's first season in charge. Poor at protecting leads, defensively porous, and at times wasteful in front of goal – such is the plight of a club forced to employ the loan system as it was actually intended. Some of those issues will be mended with time, and others, like at left-back, can be corrected in the upcoming window with the addition of Ben Chilwell. The Blues are wisely building a squad scheduled to rise on congruent trajectories and should be more consistent next year.
Realistic prospects: It might be a year too soon for a Chelsea side now well-versed in dealing with growing pains, though pragmatic improvements across the board could put Lampard's charges into a discussion that escaped them this season.
Manchester United
If Manchester United manager Ole Gunnar Solskjaer is using the post-restart phase as a litmus test, the early signs are exceptional. The Red Devils could very well assume the role of wild card next season.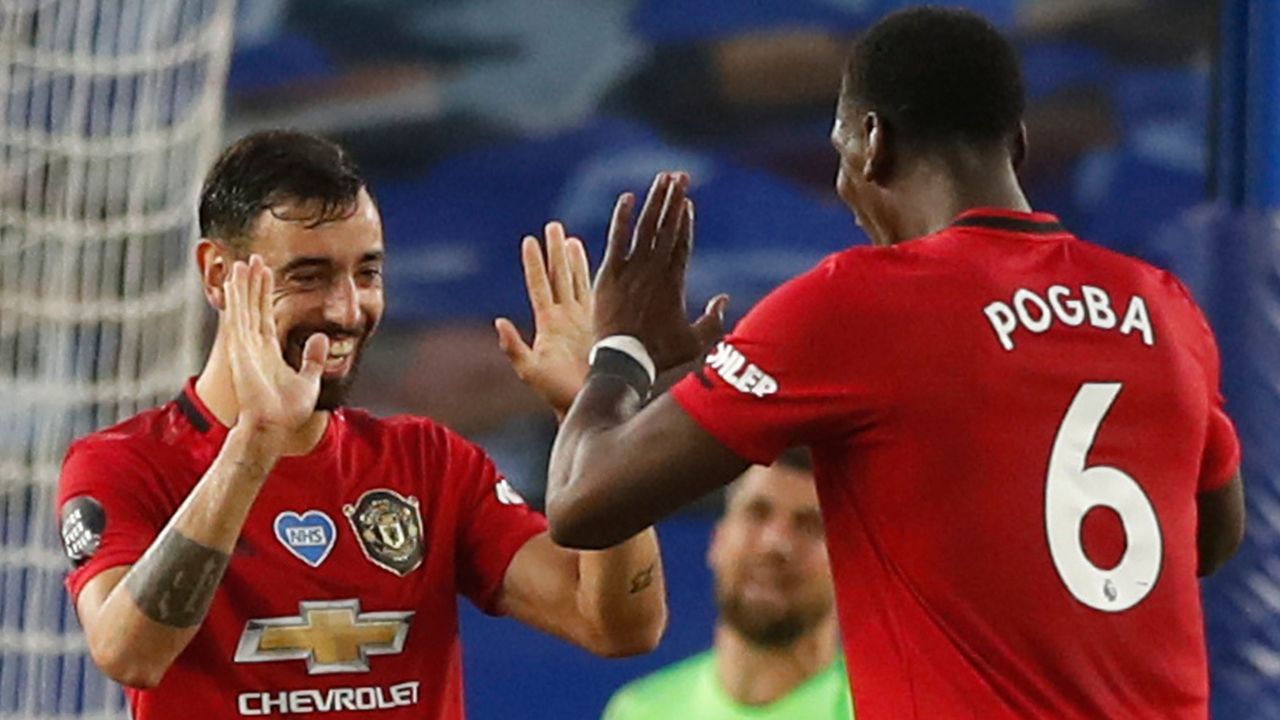 Strengths: The addition of Bruno Fernandes and a return to fitness for Paul Pogba swiftly repaired a midfield that was Solskjaer's biggest source of worry. Their partnership also unexpectedly transformed Nemanja Matic into a world-beater. Harry Maguire and Aaron Wan-Bissaka have helped stabilize a previously comical backline that has conceded only one penalty this season, and up front, Marcus Rashford and Anthony Martial both made leaps in quality, supplying 47 goal contributions between them. It's a decent turn of events for a side that recorded a club-worst 34 points through the first 24 games.
Weaknesses: It's fair to say that Solskjaer should get more from Daniel James on the right wing, and it makes sense that United are perpetually linked with Jadon Sancho. Mason Greenwood has given a good account of himself in that spot of late, though the England youth star eventually merits a central role. Elsewhere, despite conceding the joint second-fewest goals (31), United have been scored against seven times from corners, putting the Red Devils among the worst in the league in that department.
Realistic prospects: All bets are off if United sign Sancho. It wouldn't hurt if David de Gea had a bounce-back campaign between the sticks. While title contention might be a stretch, don't be shocked if United are considerably improved next season.