The European contingent for next year's World Cup is nearly finalized.
Tuesday brought an end to the group stage of UEFA's qualifying format, with the Netherlands securing the last of 10 automatic berths allocated to Europe for the showpiece tournament in Qatar; 13 European teams in total will partake in the event.
Below is a breakdown of the nations that already qualified, along with a complete explanation of the new playoff system, which will decide the final three European countries that will head to Qatar in November 2022.
Qualified for World Cup
The 10 group winners from qualifying can officially start booking their flights.
Serbia
Spain
Switzerland
France
Belgium
Denmark
Netherlands
Croatia
England
Germany
Going into qualification playoffs
With 10 nations earning a ticket to Qatar, that leaves three outstanding World Cup places for UEFA. Those berths will be determined by a new 12-team playoff format. The nations will be drawn into three groups of four – called "Paths" – and play one-off semifinals and a final to decide which teams get the last three spots.
The draw for the playoffs takes place on Nov. 26 at 11:00 a.m. ET.
Seeded: Portugal, Scotland, Italy, Russia, Sweden, Wales
Unseeded: Turkey, Poland, North Macedonia, Ukraine, Austria, Czech Republic
The six seeded nations will be drawn against the six unseeded teams to create the semifinal matchups; the seeded sides will play those respective games at home. The semifinal matches are scheduled for March 24.
The draw will also determine the potential finals for each of the three "Paths," meaning each team will know its prospective opponent before a ball is kicked in March.
Path A: winner of Semifinal 1 vs. winner of Semifinal 2
Path B: winner of Semifinal 3 vs. winner of Semifinal 4
Path C: winner of Semifinal 5 vs. winner of Semifinal 6
The three finals are slated for March 29.
Aside from Russia and Ukraine being kept apart for political reasons, there are no restrictions on the draw. That means the two most recent European champions – Italy and Portugal – could potentially meet in a one-off final to determine which continental heavyweight goes to the World Cup and which one misses out.
Italy, which famously failed to qualify for the 2018 tournament by losing in a two-legged playoff to Sweden, could very well meet the Swedes again, too.
Notable absentees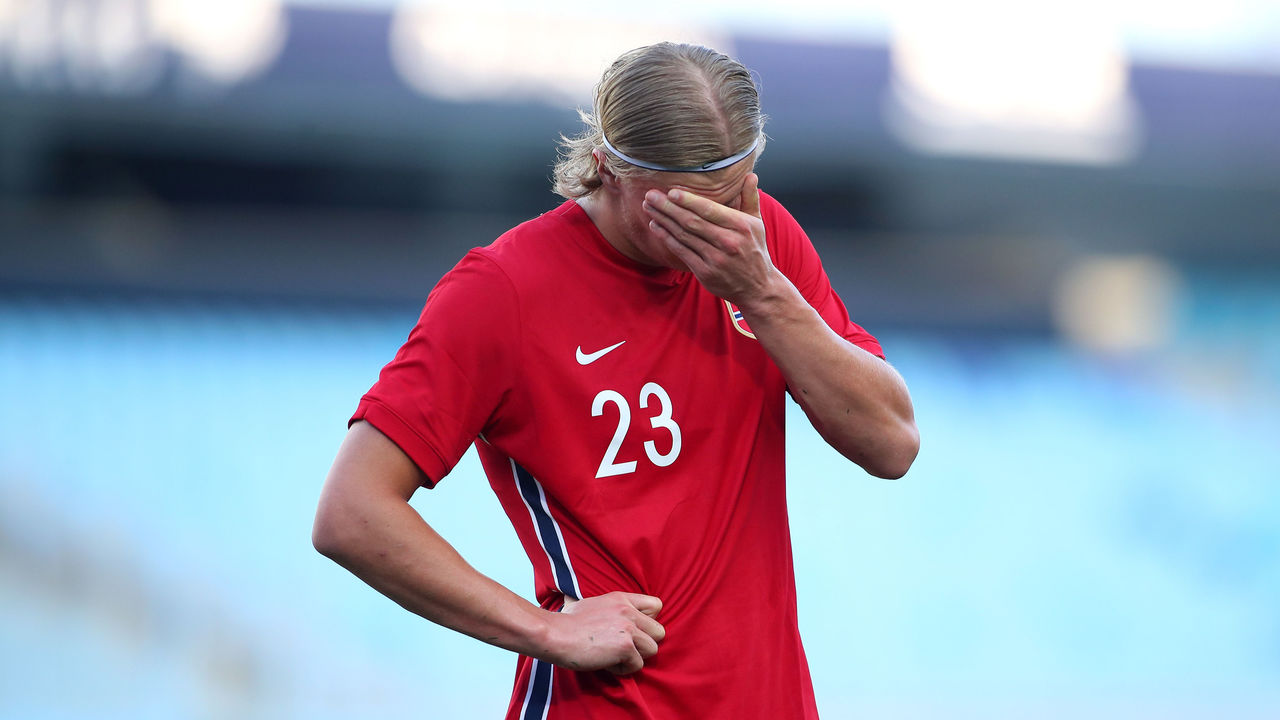 Erling Haaland won't get the opportunity to play in his first World Cup, as Norway finished third in Group G by virtue of Tuesday's defeat to the Netherlands, thus failing to earn either automatic qualification or a playoff spot. The Borussia Dortmund superstar missed the 2-0 loss due to injury.
Norway will be joined on the sidelines by the likes of Ireland, Hungary, Greece, Finland, and Iceland.