Zesh Rehman's full debut was more memorable than most. The defender helped subdue Tottenham Hotspur's Jermain Defoe and Robbie Keane in a 2-0 win, but what and who he represented far outweighed Fulham's three-point haul.
He'd become the first British-born Pakistani to start a Premier League match.
"It wasn't just in the U.K., but across the world as well, specifically in Pakistan," Riz Rehman, the Professional Footballers' Association's Player Inclusion Executive, told theScore of the attention that greeted his brother's appearance in 2004.
"It inspired a lot of kids abroad and in the U.K. He was just inundated with emails, phone calls. The club was inundated with the media wanting to talk to him about his journey."
Zesh Rehman is a trailblazer for British Asians – particularly South Asians – who harbor aspirations of becoming professional footballers, but his landmark didn't trigger a landslide.
Asian and British Asian people make up almost 7.5% of the U.K. population, but during the 2019-20 campaign, just eight players hailing from those backgrounds made first-team appearances across England's top four divisions, according to the PFA. A report commissioned by Football Supporters' Association and Beyond Entertainment in November 2020 stated only 0.25% of professional footballers were British Asian.
"There's an untapped market out there," Riz Rehman said.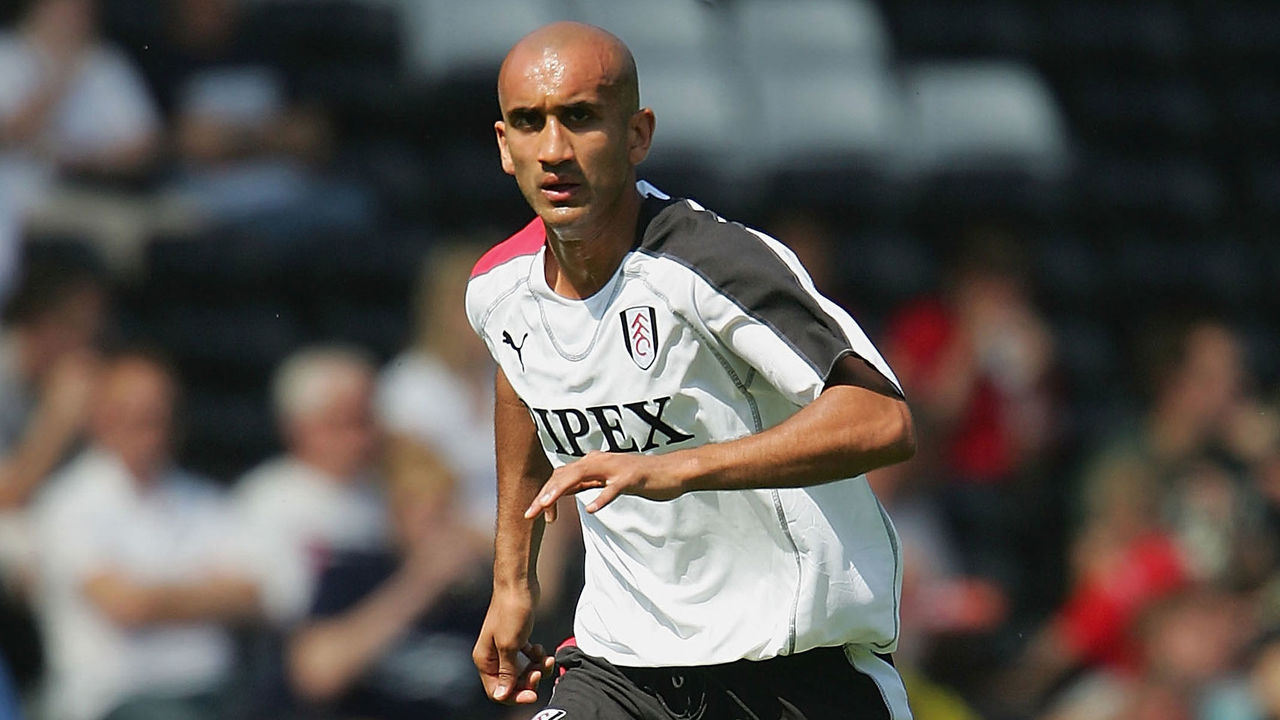 Nearly two decades on from his brother's historic appearance, Rehman is actively addressing English football's long-overlooked demographic as head of the PFA's Asian Inclusion Mentoring Scheme. The initiative officially launched in February 2021 following an extended trial period.
Rehman's role is to meet with clubs to discuss their recruitment strategies and guide them toward communities and programs that fall below their radar.
"It's not about blaming the clubs," he explained, "it's also looking at the community and the current setup. What leagues are players playing in? Where do scouts go?"
In addition to improving the visibility of football in Asian communities, the AIMS provides support that was scarce while the Rehman brothers were emerging at Brentford and Fulham. Welsh international Neil Taylor, Sunderland center-back Danny Batth, and other former and current players of South Asian heritage are among those mentoring the next generation through the program.
Rehman himself talks to players on a daily basis. He estimates he's engaged with around 80 players from an academy system comprising approximately 15,000 promising youngsters. Rehman can't imagine he's missed as many as 20 youth-team footballers from Asian backgrounds, but even if he should be keeping tabs on 100 players, that still represents under 0.7% of the footballers in clubs' production lines.
"They're playing just as much as their Black and white counterparts," Rehman said. "So why not look at them?"
Children's football participation in England
| Kids aged 5-16 | Share of young population | Share of football participation |
| --- | --- | --- |
| White | 68.4% | 67.1% |
| Asian | 9.6% | 10% |
| Black | 4.6% | 5.3% |
Source: Sport England, January 2020
Asian youngsters' appetite for the game is unquestionable, yet it's not being reflected in England's professional game. This presents an opportunity for clubs to knock down biases in the nation's No. 1 sport and uncover nascent talents amid relatively little competition from their rivals.
The hunger for a South Asian player to "make it" is also huge, offering clubs potentially lucrative marketing windfalls.
Manchester United's teenage midfielder Zidane Iqbal is a media sensation. He was born in England and could've also donned a Pakistan kit on the international stage, but he instead opted to play for his mother's homeland of Iraq. He made his debut in a World Cup qualifier in January.
"He's the second-most requested player at United for media requests after Cristiano Ronaldo," Rehman said. "He's only played five minutes of Champions League football. So, that's the kind of interest there is."
Reflecting the community
Queens Park Rangers are ahead of the curve. Director of football Les Ferdinand and head of coaching Chris Ramsey are at the forefront of the club's vision, and its implementation – which began when Ferdinand was hired in 2015 – didn't require the scouting department to be overhauled or other expensive amendments to QPR's day-to-day operations.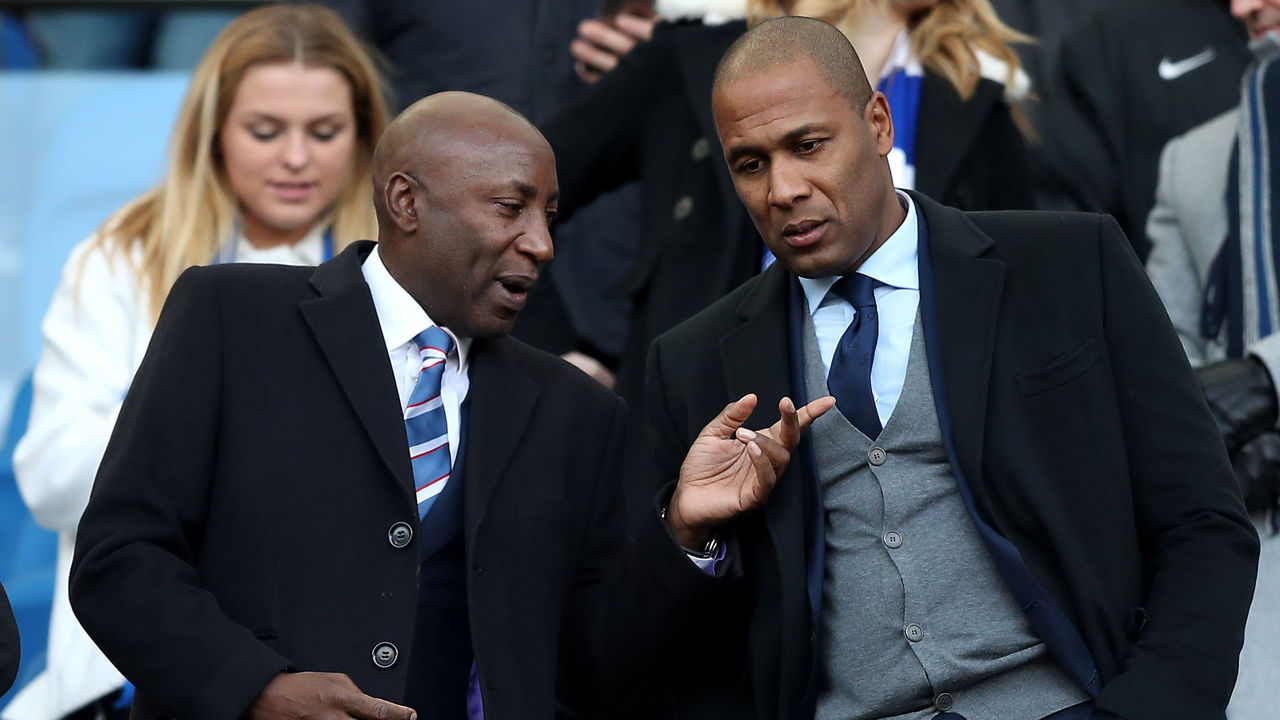 They simply looked around the streets cradling Loftus Road.
"One of the remits (Ferdinand) set the club was to try and make the club's players or the academy players – any players that we work with on the football front – look like our local community," football development manager Danny Harrigan, who's been with the club for 12 years, told theScore.
Harrigan recently helped strike up a relationship with Indian Gymkhana, a multi-sports club based in Isleworth, west London, that's expanded its football program. Youth coaches at Indian Gymkhana were invited to QPR's academy, where they met with staff and watched some of their training drills. The visiting coaches then sat down to discuss possible career pathways for their own promising players.
Through simply reaching out, QPR forged a link that could make players from minority backgrounds at Indian Gymkhana – membership isn't restricted to people of Indian origin – feel a part of British football. Indian Gymkhana and QPR have long been part of the same community, and now it feels that way.
QPR's inclusive approach extends beyond player recruitment. Manisha Tailor is forging a path for people from diverse backgrounds in her position as QPR's assistant head of coaching. She's the first woman and first person of South Asian heritage to occupy such a prestigious coaching role in the men's game in England.
Tailor was a latecomer to football – only giving up teaching at a primary school in 2011 – who could've been involved earlier if there were hints of full-time opportunities in the sport. Role models were in short supply. "I didn't see people like me in that space," she said.
It was when she stepped away from full-time employment to finish a qualification and care for her mother that she gradually became acquainted with a "new world." Upon learning Tailor had stopped teaching, former England attacker Rachel Yankey, whom Tailor had worked with in education, encouraged her friend to join her grassroots program on a part-time basis. Tailor was now making steps in the sport she loved, and it was through football that she met Ramsey at two events relating to diversity.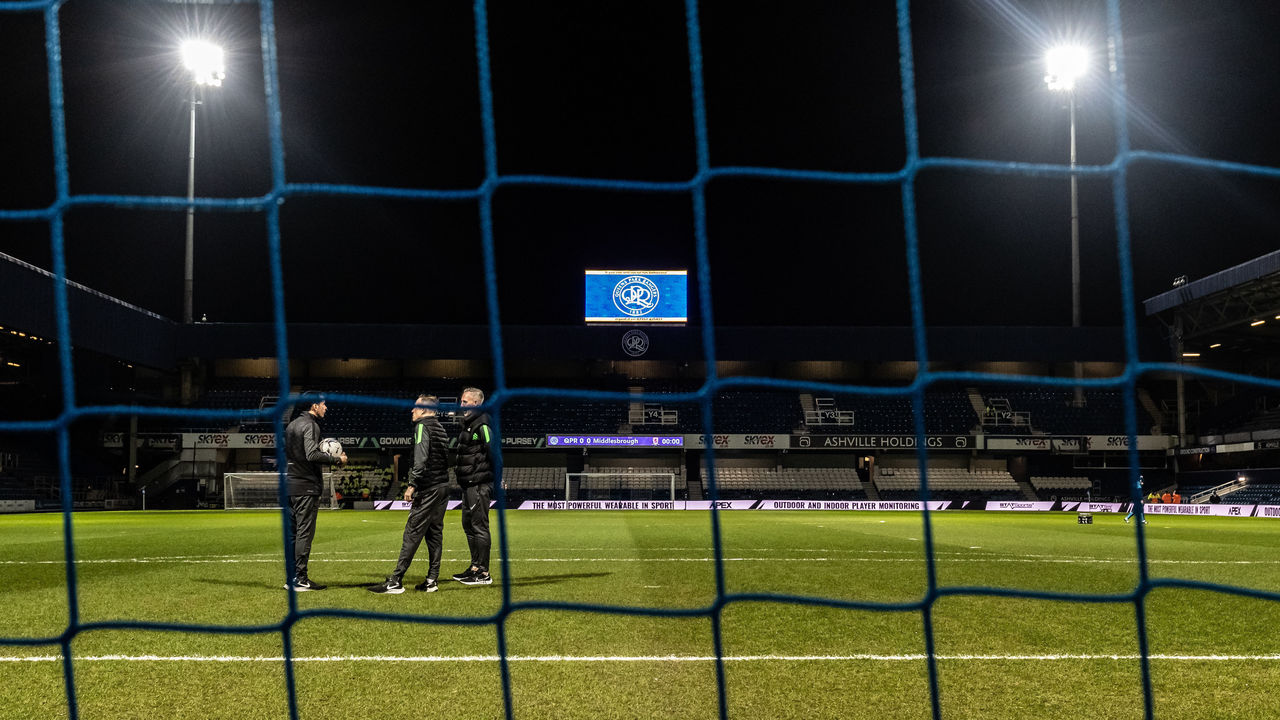 Ramsey told an inquisitive Tailor that she needed to hone her craft with minutes on the training pitches and attain a UEFA B license to further her career when they first met in 2014, advice she took. Ramsey, who'd identified Tailor's aptitude and unbridled work ethic, offered her a volunteer role at QPR during their second encounter two years later.
Tailor recognizes that her mentor, who is Black, had a strong sense of empathy after dealing with adversity himself. The vastly experienced Ramsey's nine-month spell in charge of QPR in 2015 is his only managerial stint in England's professional leagues.
"He understands what it's really like to be the best person for the job but not necessarily get the job," Tailor said. "He gets what it's like to go time after time, fill in job applications, but not even get an interview."
During their visit to QPR, the Indian Gymkhana coaches noted there had been more activity around their players in recent years. But progress is steady. To expedite the process, a quota system could be introduced to ensure clubs are training children in numbers that better reflect the participation rates of ethnic groups in their local areas.
However, there is progress. For a long time, English football couldn't say that about Asian involvement – especially as it pertains to South Asian players.
The clubs already gaining a presence in previously ignored neighborhoods stand to benefit for years to come. By uncovering players in a less-farmed section of the British football landscape, they can attract a new generation of fans with various outreach projects, such as supporting charitable causes and visiting local schools.
And with more fans come new generations of followers who want to play for the club that represents them.
"There's a lot more to what we do than just what people see on the Saturday," Harrigan said. "We are a community club."